Well located in the city of Amsterdam, on the corner of the famous 'nine streets' the Nieuw apartment creates a nice and peaceful space to disconnect from the busy city.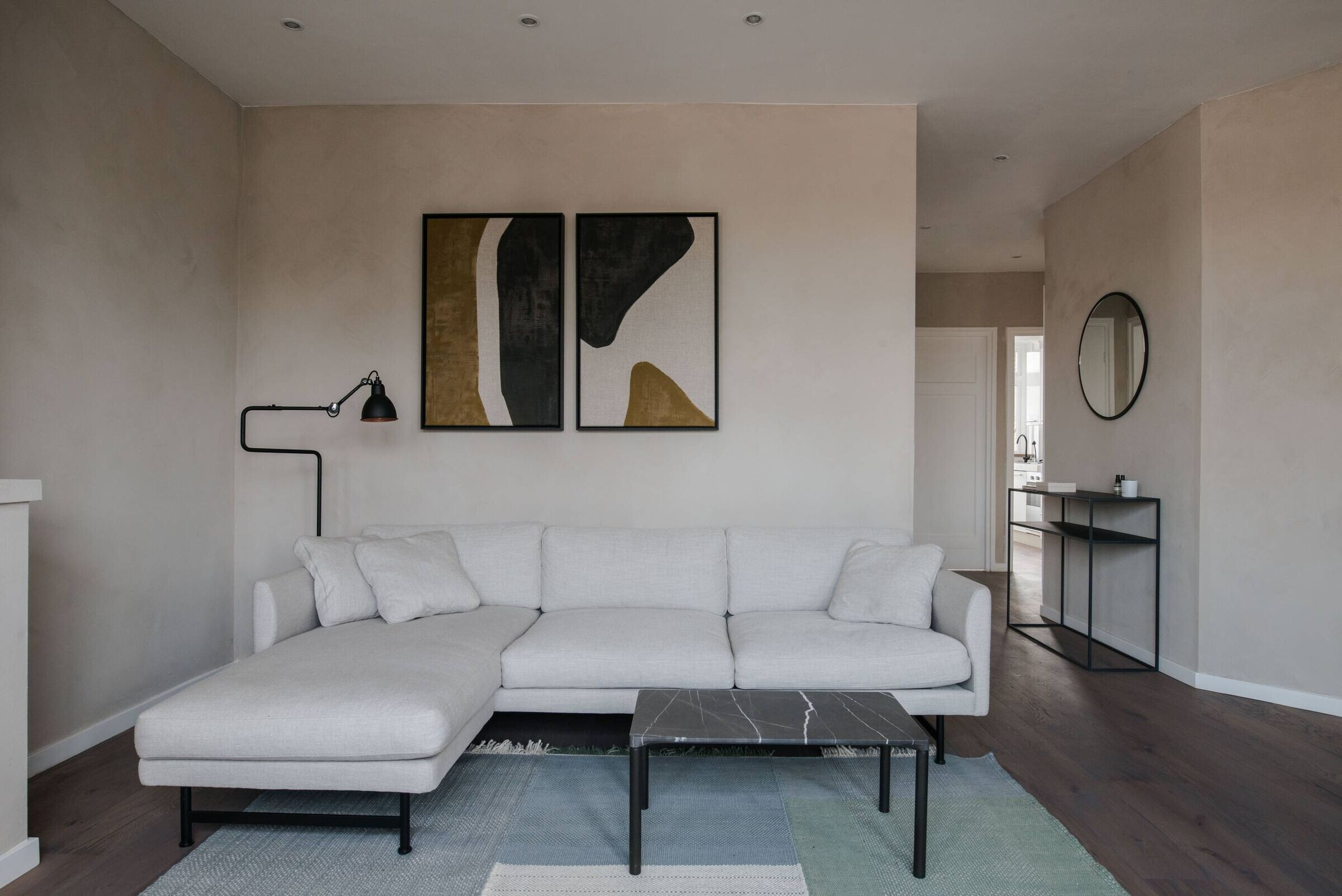 The design of the apartment expresses itself through a mix out of nordic archetypical simplicity and Parisian elegance.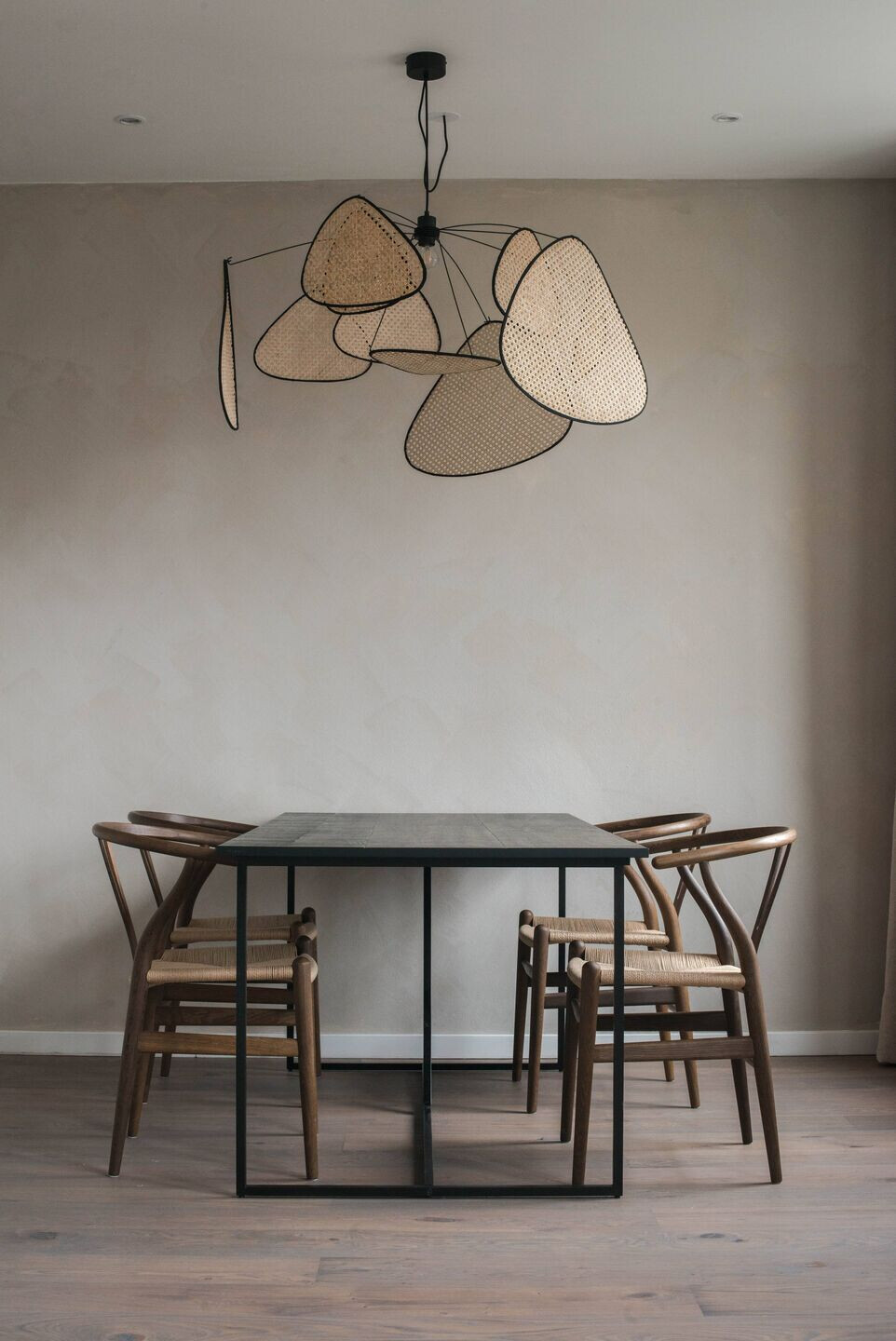 A thought through concept of a quiet place to disconnect, with natural tones and materials, creates a very peaceful residence in the buzzing city.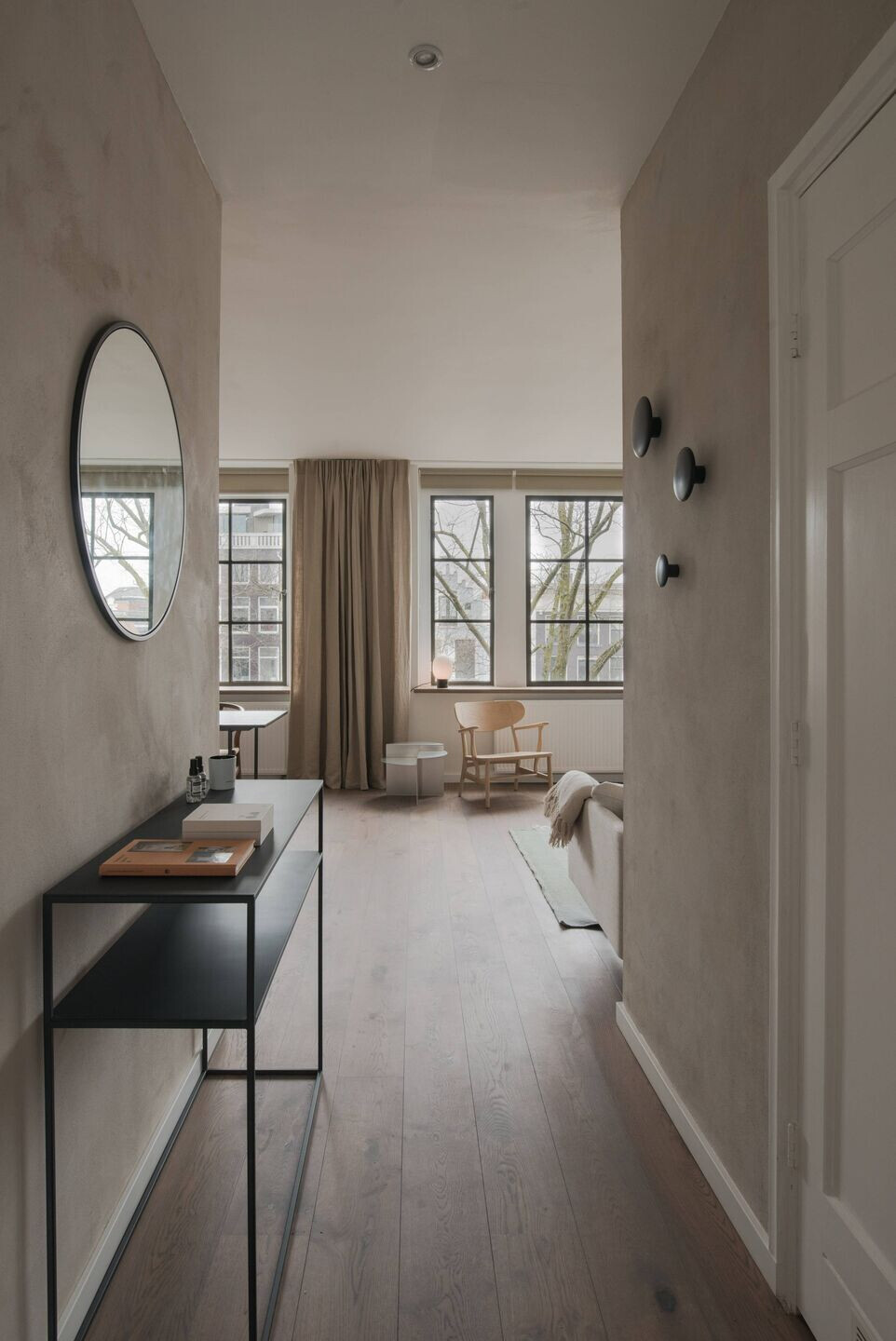 The warm grey painted walls contribute together with the dark treated wooden floor to the unique ambiance of the space.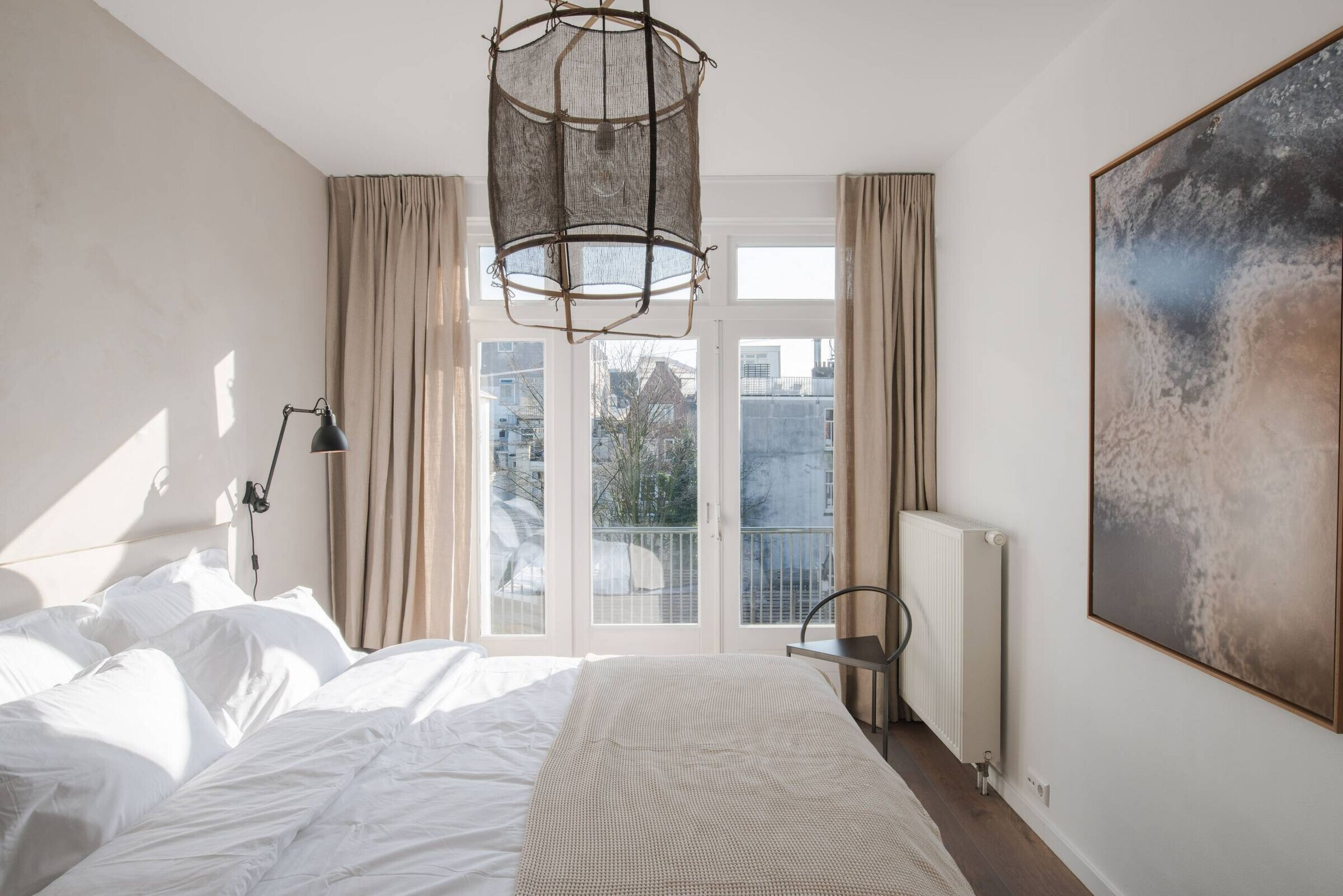 Bringing together natural materials, design classics combined with matching furniture, fine finishes and well chosen colors the apartment turns into a contemporary and at the same time timeless residence.