Foodpanda (formerly NetPincér) has been serving hungry people since 1999. Founded in Hungary, the company is now part of the German parent company, the Delivery Hero network, with subsidiaries in nearly 50 countries. The service is currently available in 800+ locations through their app, and in 2018 they launched their own courier service. The range is becoming more and more colourful every month, and currently, in addition to food delivery, the platform also offers instant delivery of food, cosmetics, nutritional supplements and various pharmacy products.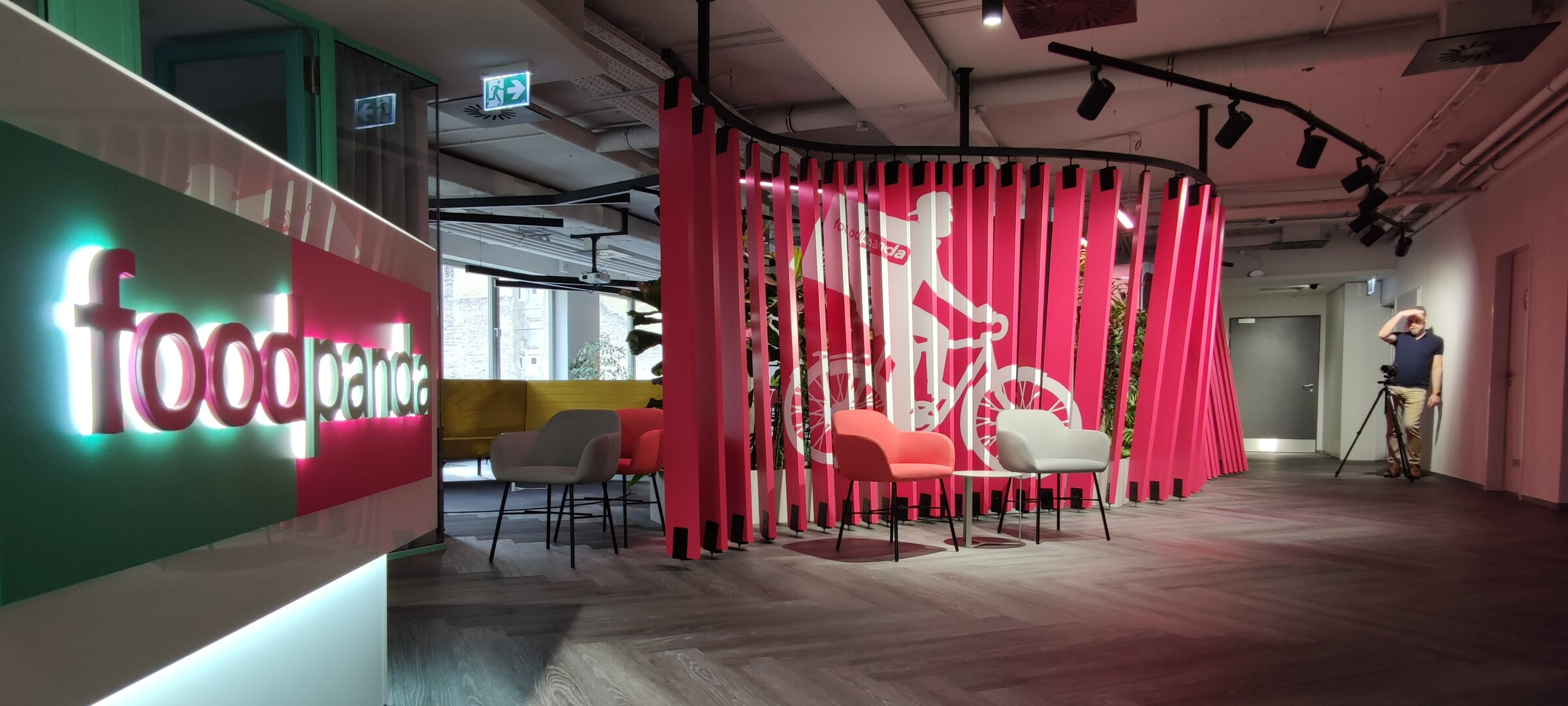 The ground floor of the building is used by around 50-100 couriers a day! The courier office and training centre are located here, each with an area of 200m2. The first one houses the HR and admin team dealing with the couriers' day-to-day problems, while the other side houses a bike shop open from a common lobby and two training rooms for courier training. In the back, courier backpacks are stored here and are also repaired, received and replaced from here.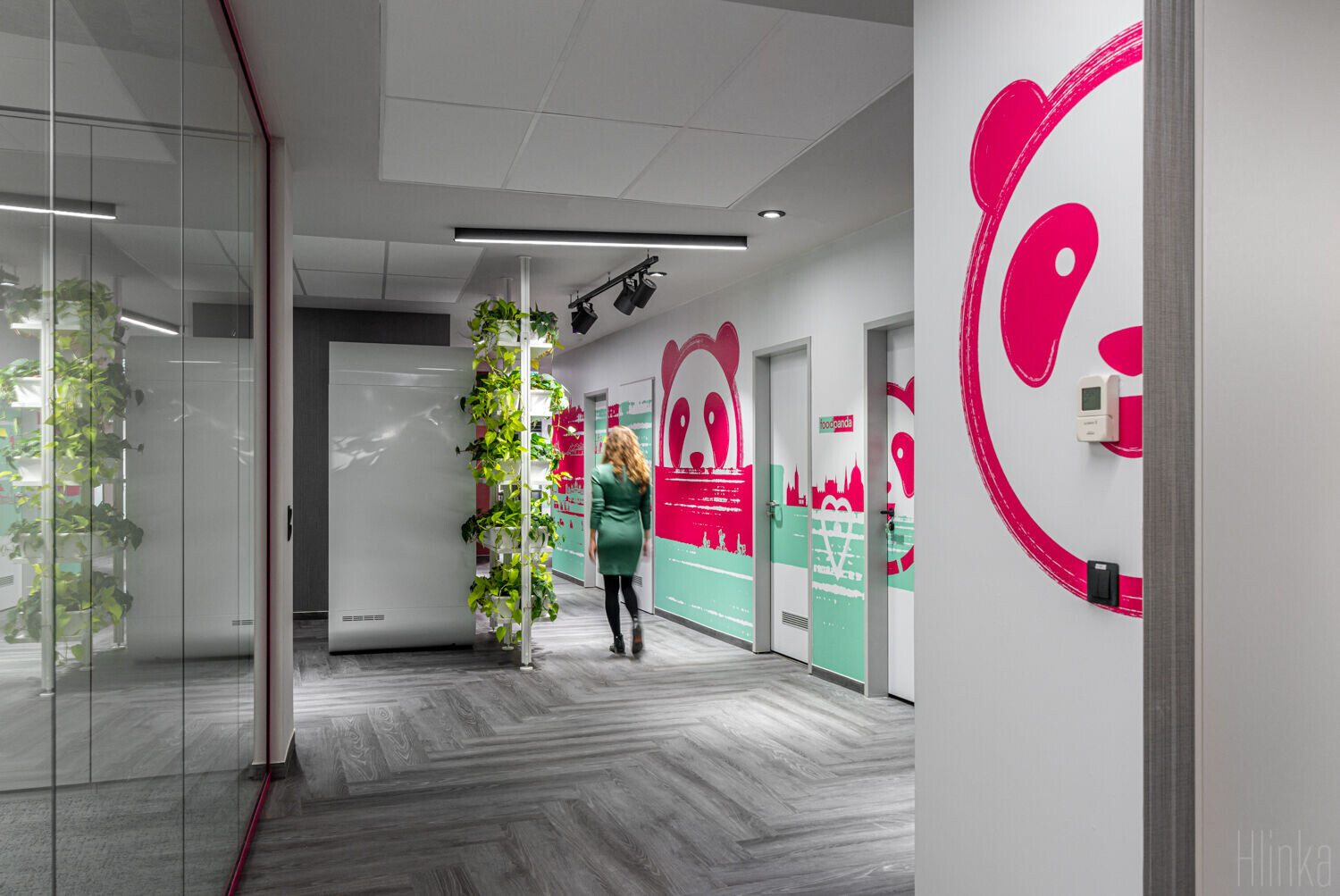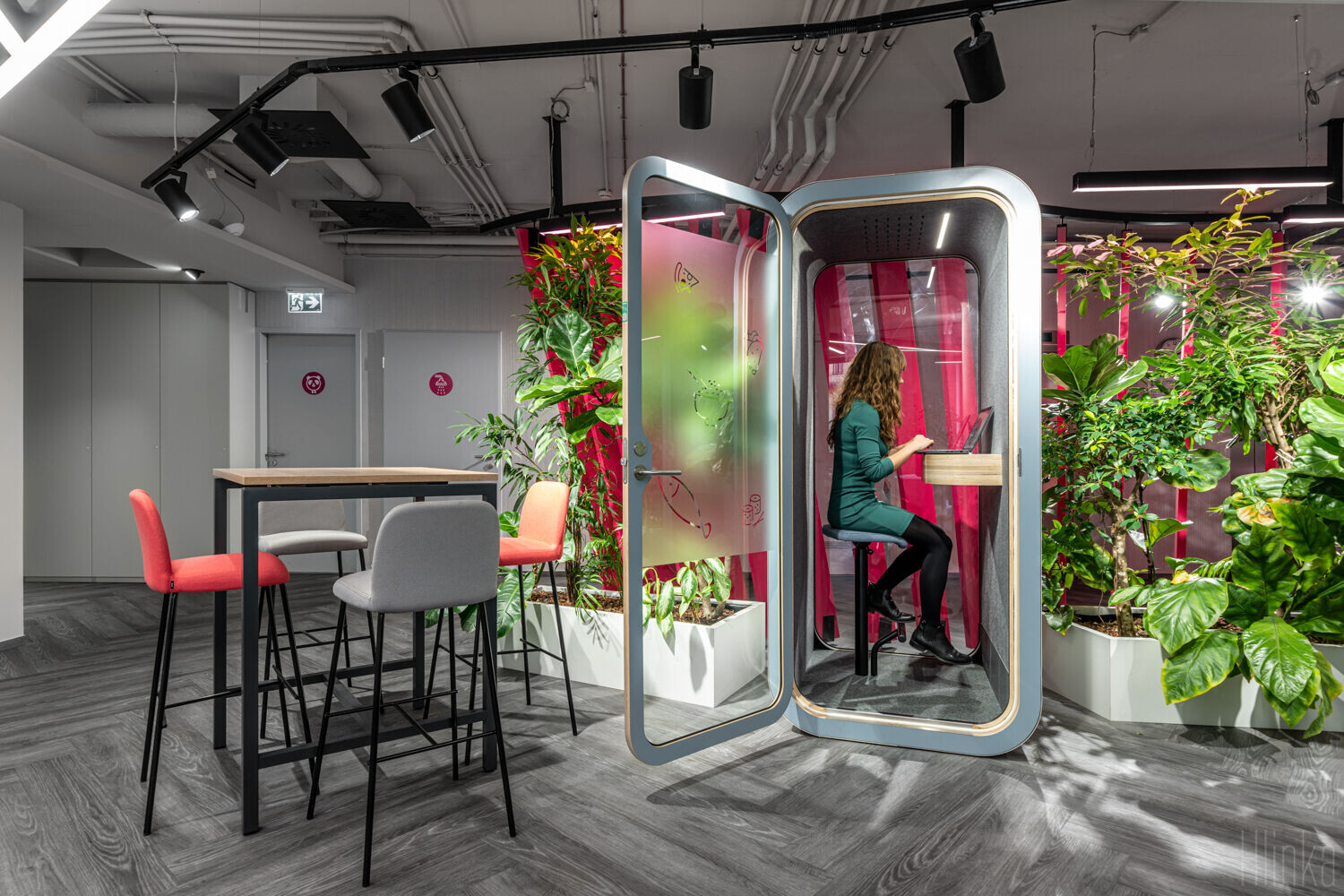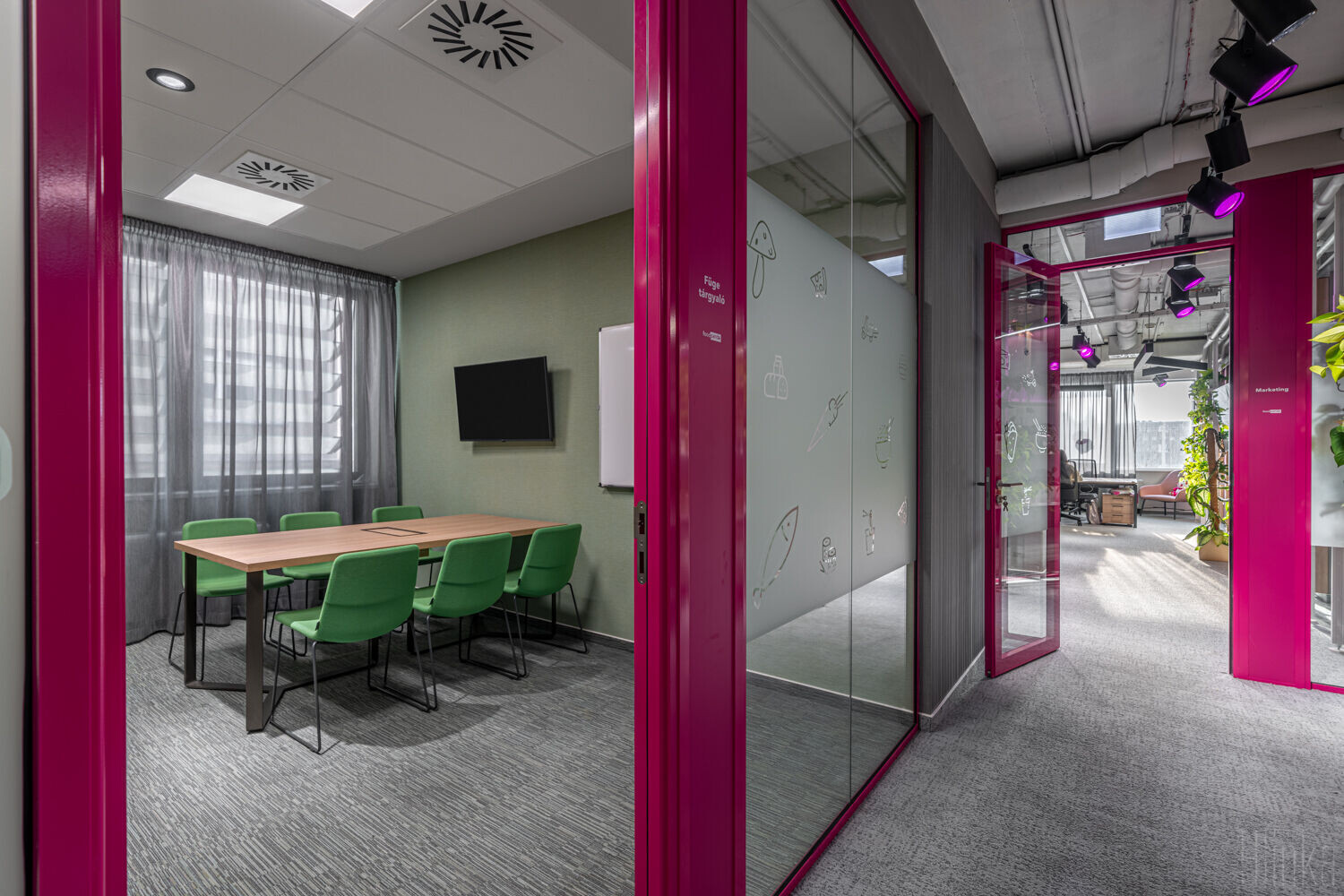 An important space-organising element of the circa 1,400m2 of floor space is the sculptural curved wall at the entrance, the walkway system with its urbanised boundary walls and the plant decorations as partitions. Here, the public spaces are used as meeting rooms and to house the management, legal, marketing, account management and sales departments.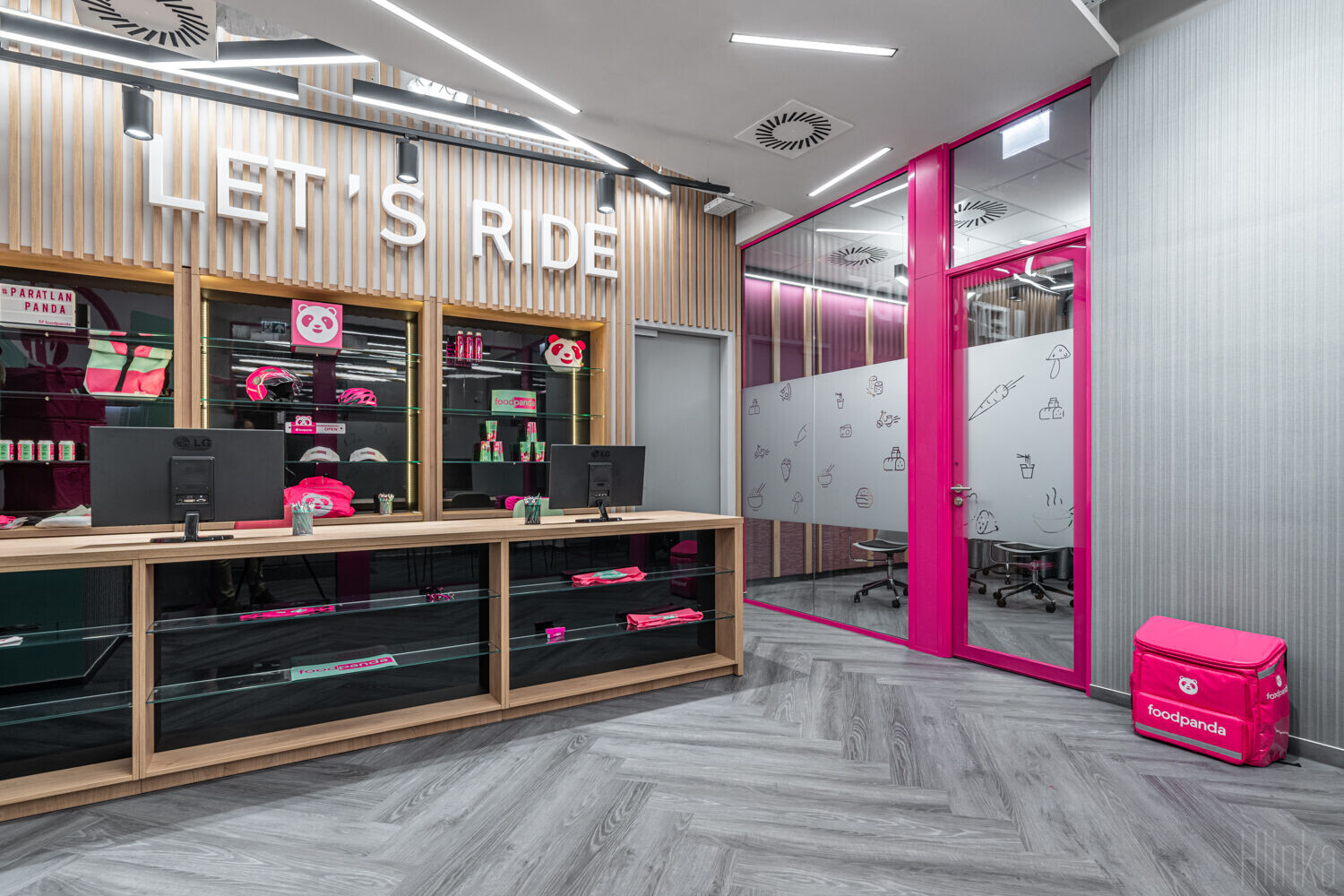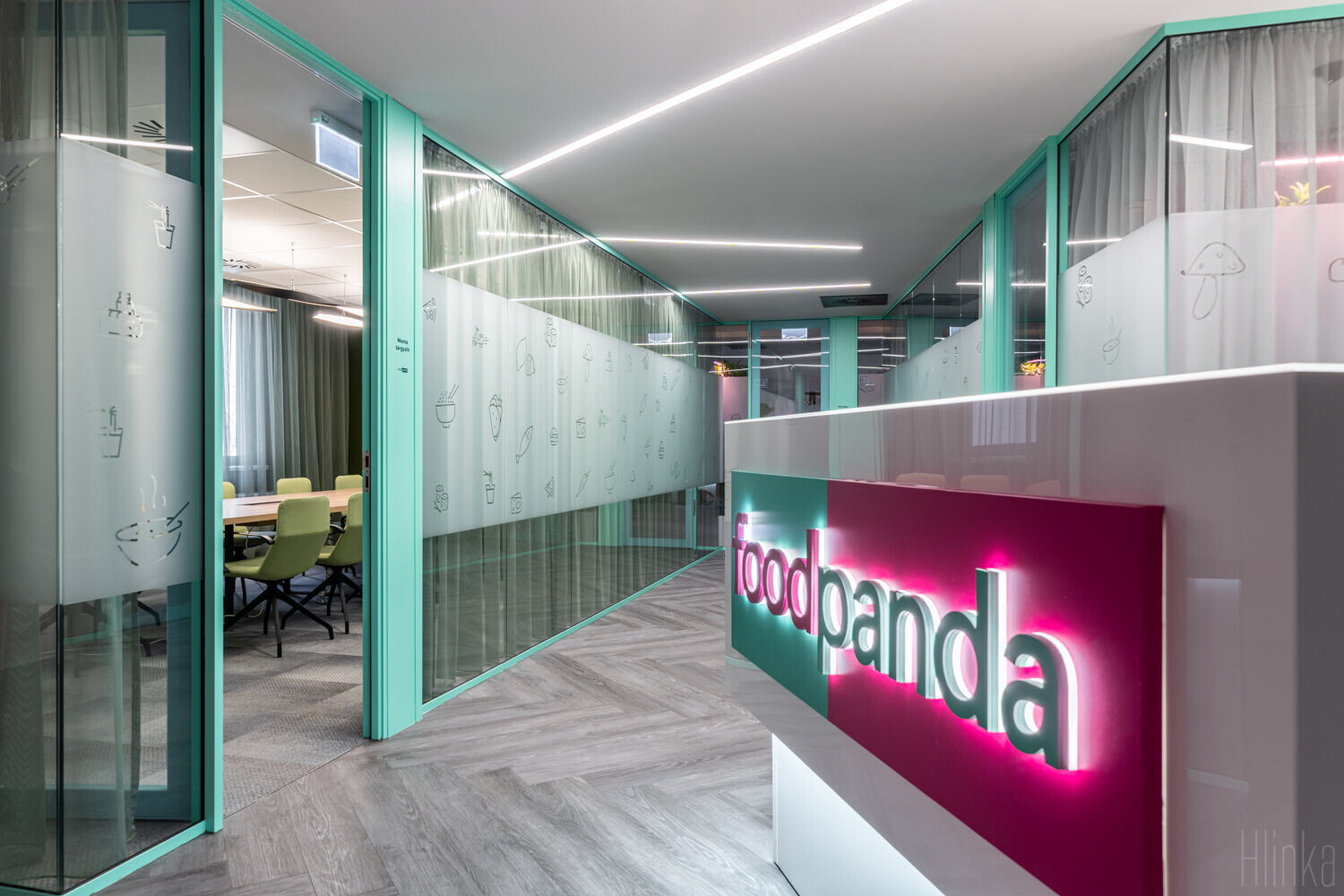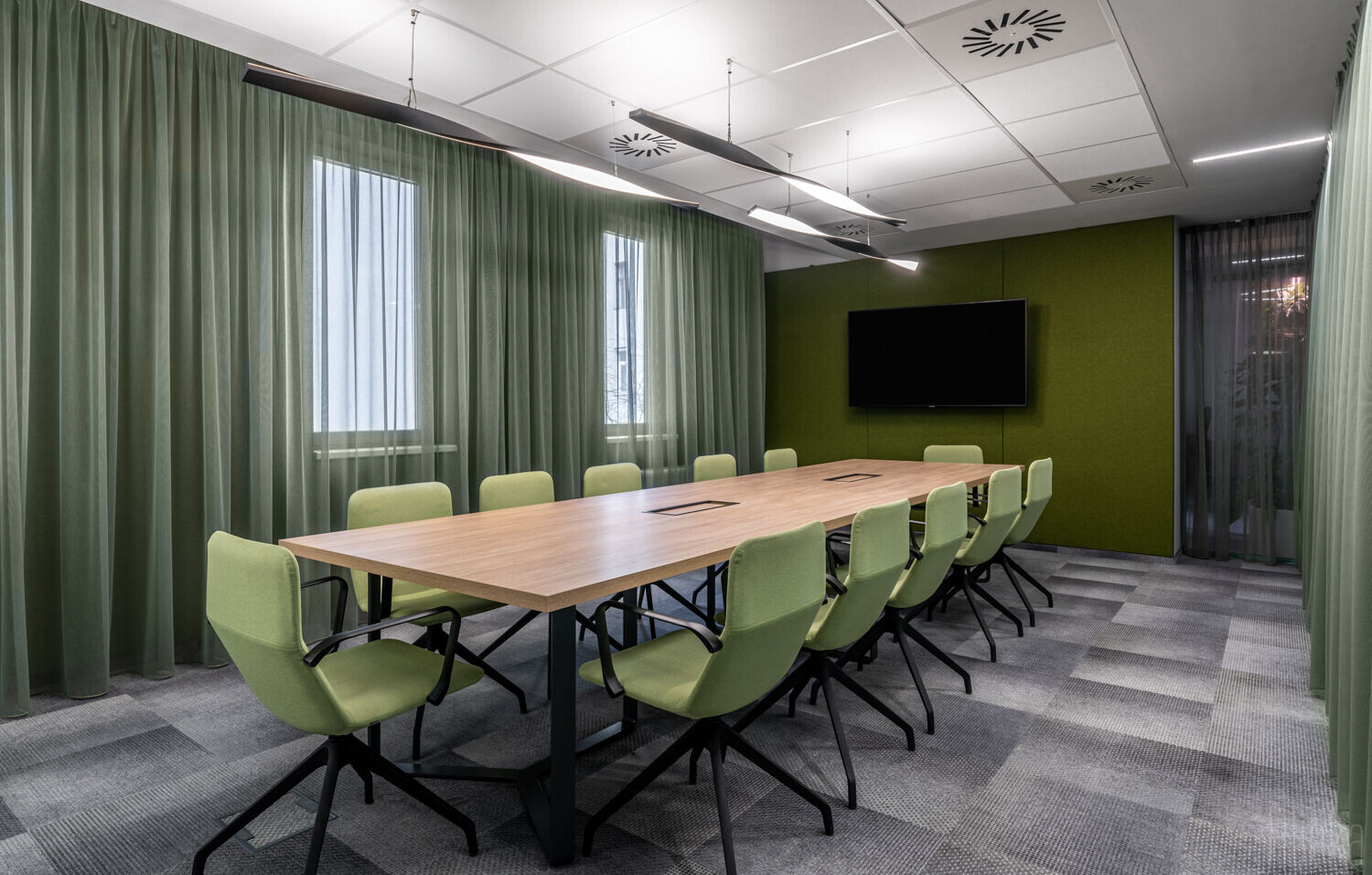 Aesthetics: the Scandinavian design is characterised by clean-lined furniture and objects, a no frills look, the use of natural materials such as wood, light colours and open and bright spaces. Ergonomics, comfort and the utility of objects are the main elements of our design vision for the spaces that characterise FoodPanda's offices. Biophilic design: in the spirit of biophilia, special emphasis was placed on integrating nature into the interior, using colours, materials, surfaces and planting lush vegetation. The presence of vegetation has a positive impact on air quality and improves the mental well-being and comfort of workers, which is important in a place where we spend a large part of our day.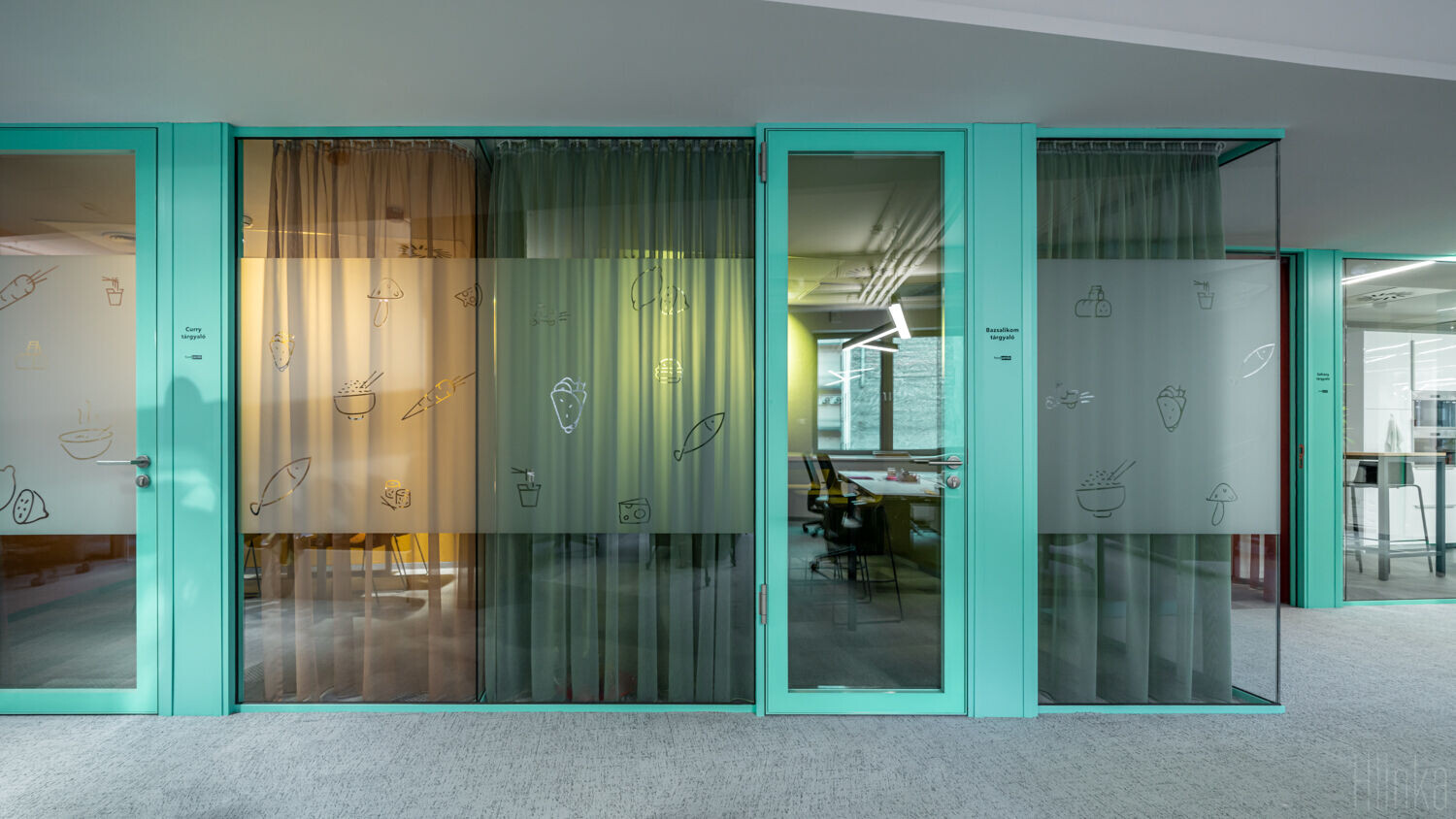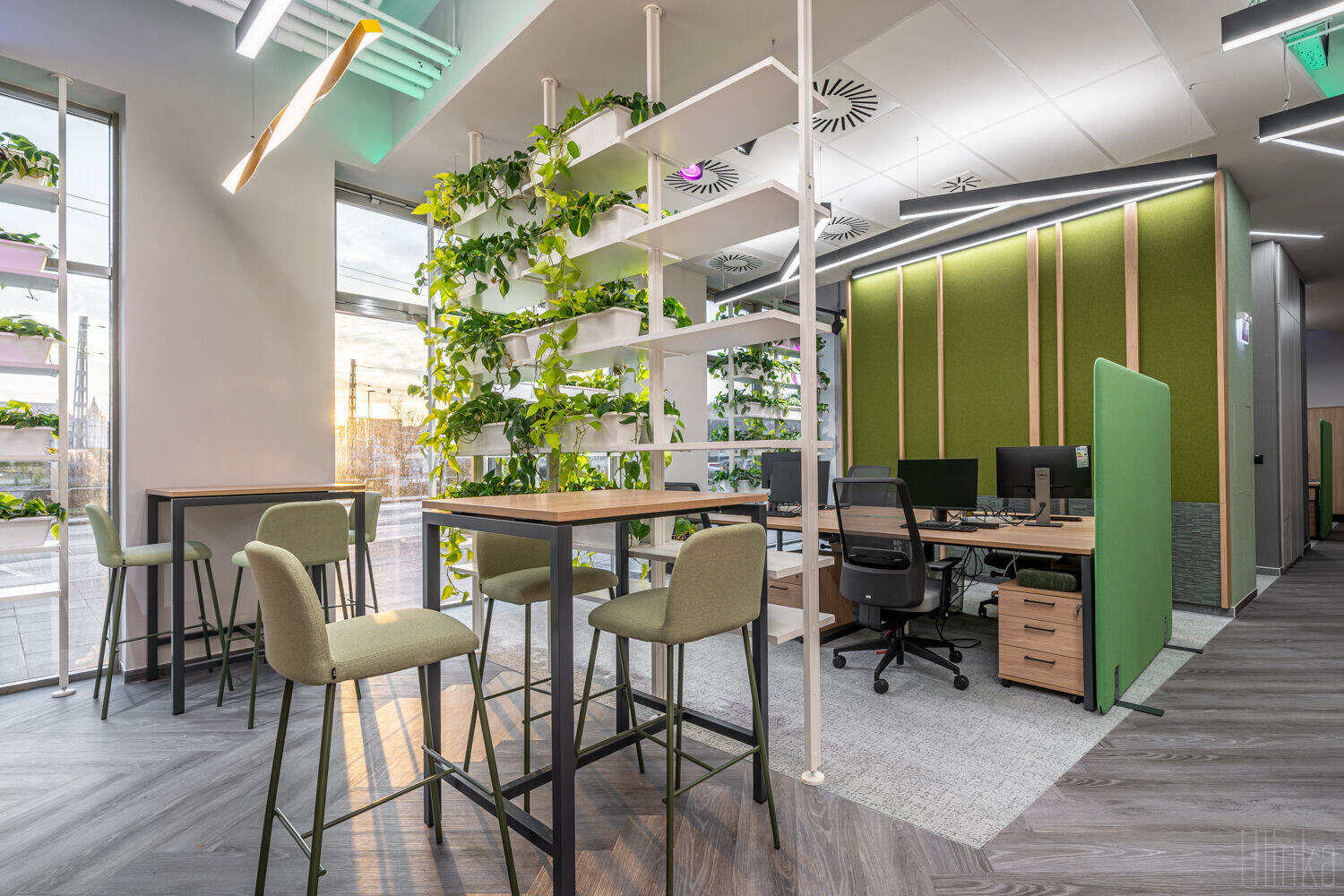 Lighting: can be varied to complement natural lighting and tailored to user needs. It can be adapted for both day and night work, increasing worker productivity and visual comfort.
Acoustics: by using acoustically absorbing suspended ceiling panels, sound-absorbing wall panels and special sound-absorbing curtains, we have solved one of the most important issues in open-plan offices: noise attenuation.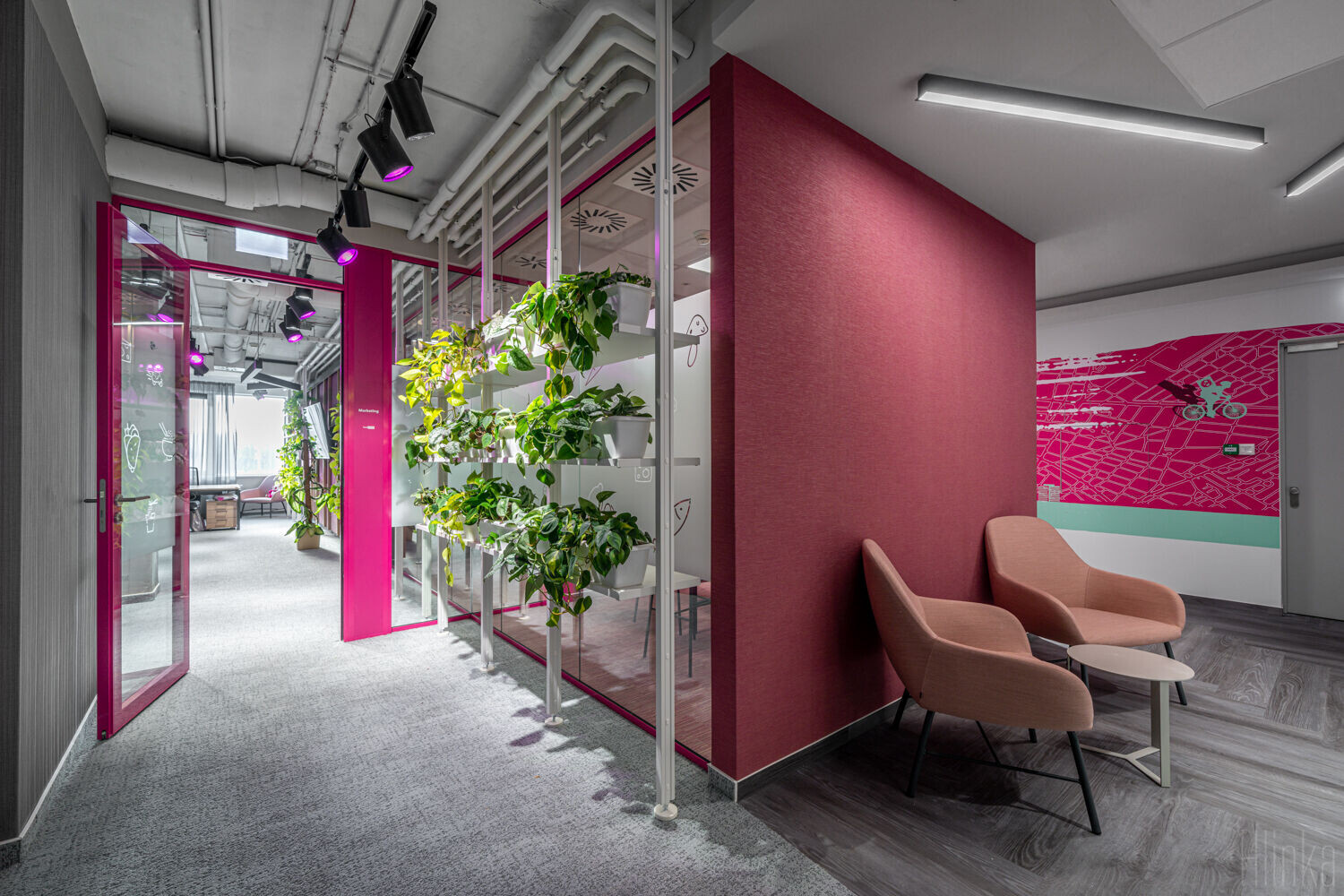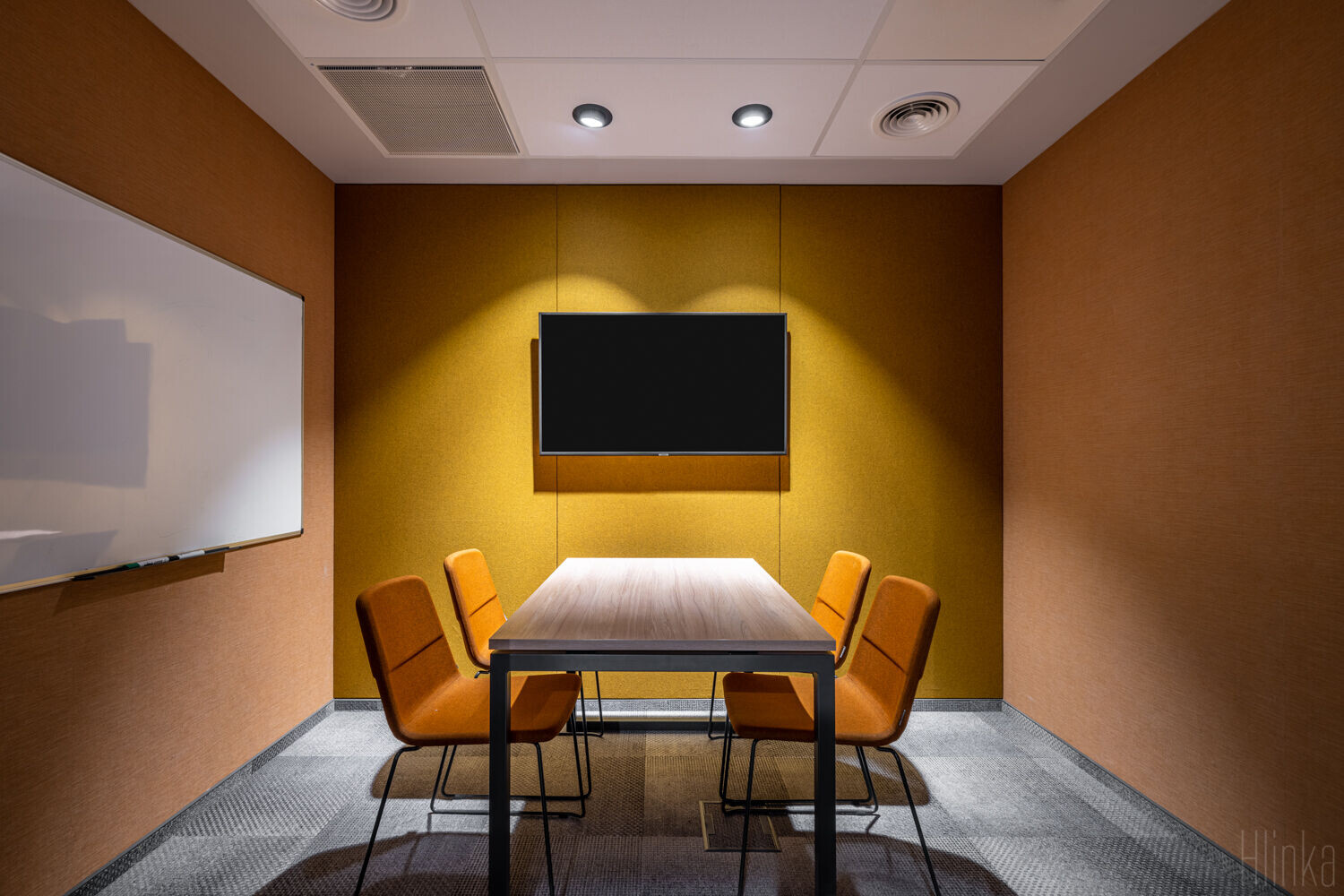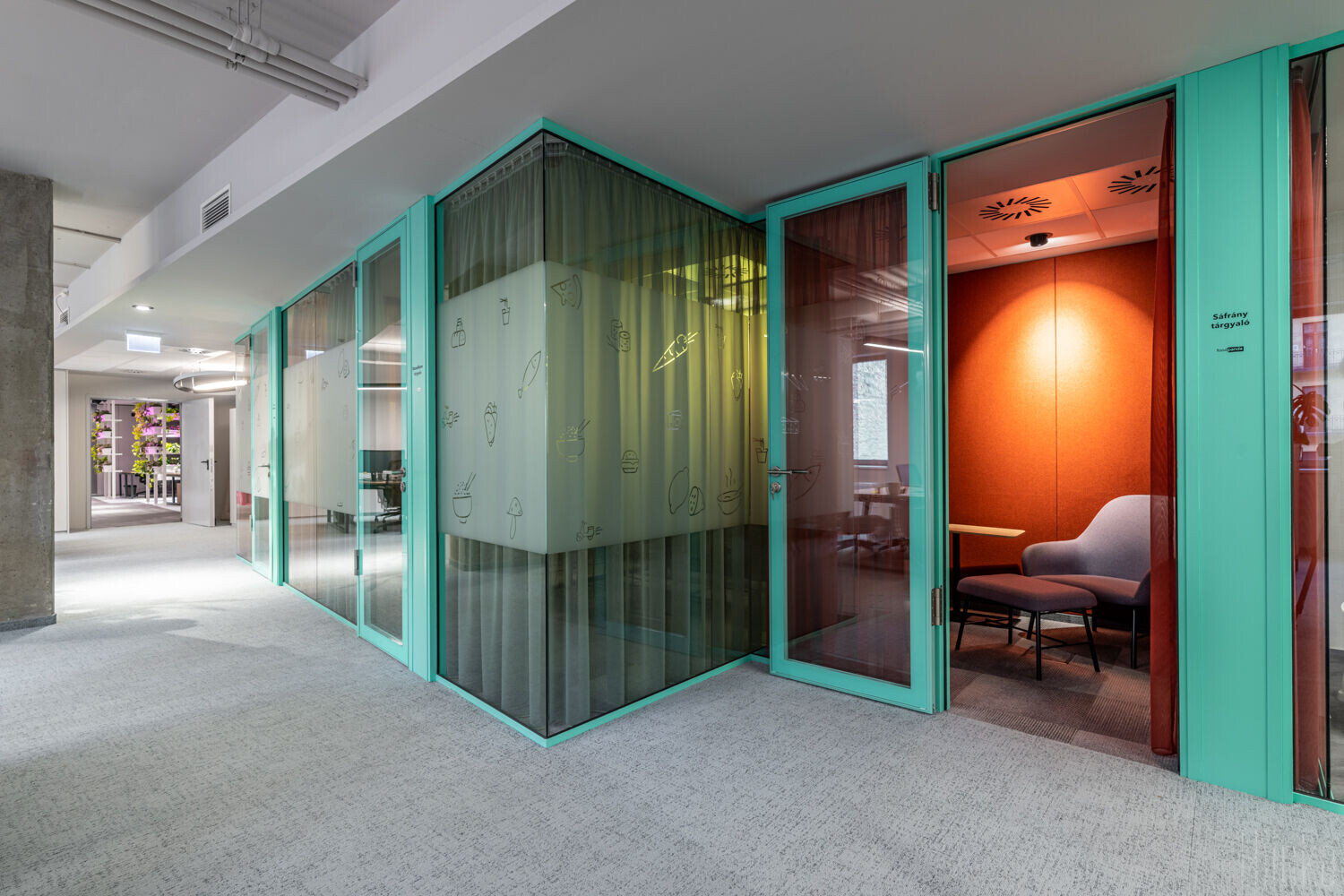 Designer Credits:
Interior Design │ ArtFront Hungary Ltd.
Leader Interior Designer │ Kristóf Göbölyös
Interior Designer Staff │ Anna Bakos Samszi, Attila Bakó, Ágnes Szeder-Krausz
Architectural Engineering │Attila Lucz, Adrienn Farkas |
Low and High Voltage Design │Rita Kőszegi-Madarász, Péter Trinder |
Acoustic Design │ Gusztáv Józsa
Fire Protection Design │ Rita Bencsné Agócs |
Implementation│ Márta Skorka | Friday Real Estate Ltd.
Photographer │Zsolt Hlinka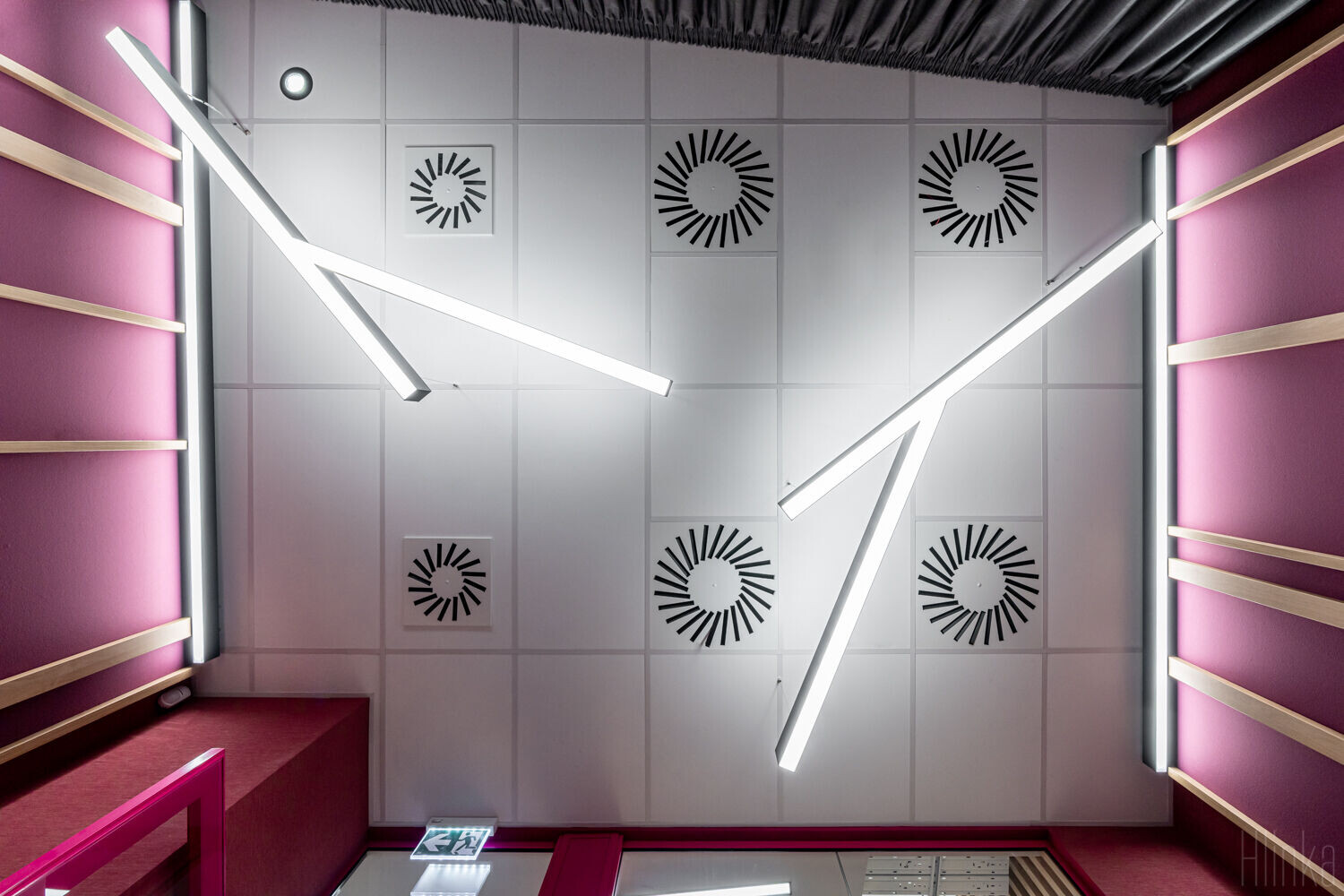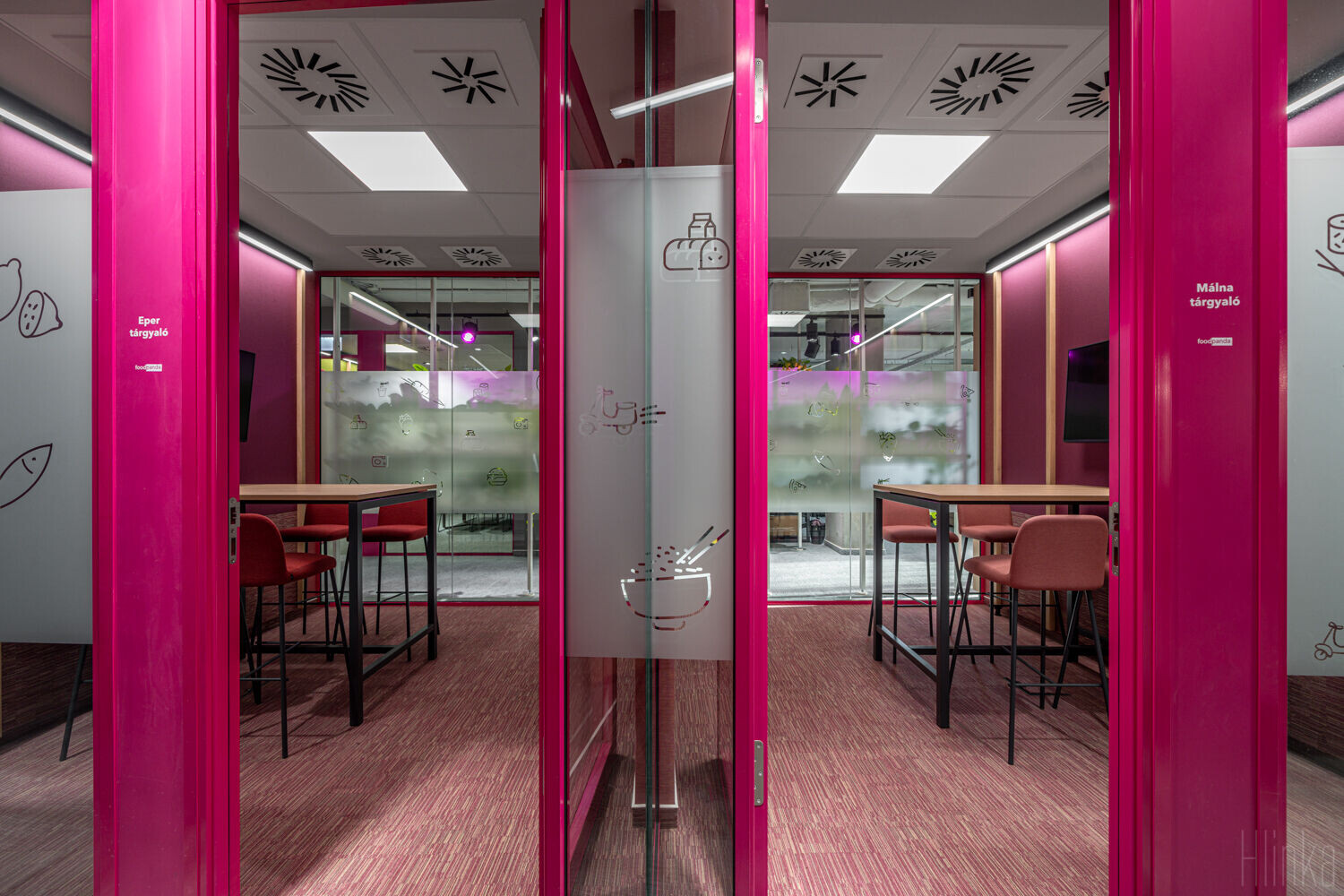 Manufacturers / Products:
contractor | Value4real Ltd.
office furniture | Office Line Kft./ Narbutas, Quadrifoglio, AIM, Interstuhl, Metalmobil
glass walls | GMB Studio / DEKO FG walls and doors
floor coverings | Decor floor Kft./ Milliken / Laylines Europe, Floorgres / Rawtech, GERFLOR CREATION 55 / OXFORD
lighting | Pont Light Ltd. / Pontlight costum made technical lamps, Pont Light / LINA, Pont Light / LIANNA, Pontlight / Hanna, Pont Light / Mini Zebra, Pontlight / Ray
sanitary ware, fittings | Caracalla kft. / Hansgrohe, Sanit, Jika / Mio, Tork
Wallpaper | Top Trade Kft. / Vescom / Florence and Vescom / PALENA
acoustic curtains | Top Trade Kft. / Vescom / Corsica
joinery works | Gergely Orbitán / custom made
Acoustic panels | Budapest Barcelona Ltd. / custom made - Acoustic fabrics for panels | CAMIRA / BLAZER
plant decoration | Amaryllis Dekor / custom made
decorative painting | Hegedűs Babett | Colorbrigade
printed wallpapers - graphics and printing | Gravoform Ltd.