Overview
Launched by India's largest retailer "Reliance Retail Limited", Tira is an Omnichannel platform for cosmetics beauty products, which aims to break down barriers in the beauty space and democratize beauty for consumers across segments.
"Our vision for the brand is to be the leading beauty destination for accessible yet aspirational beauty, one that is inclusive and one that harbours the mission of becoming the most loved beauty retailer in India", says Isha Ambani, Executive Director at Reliance Retail Ventures Limited.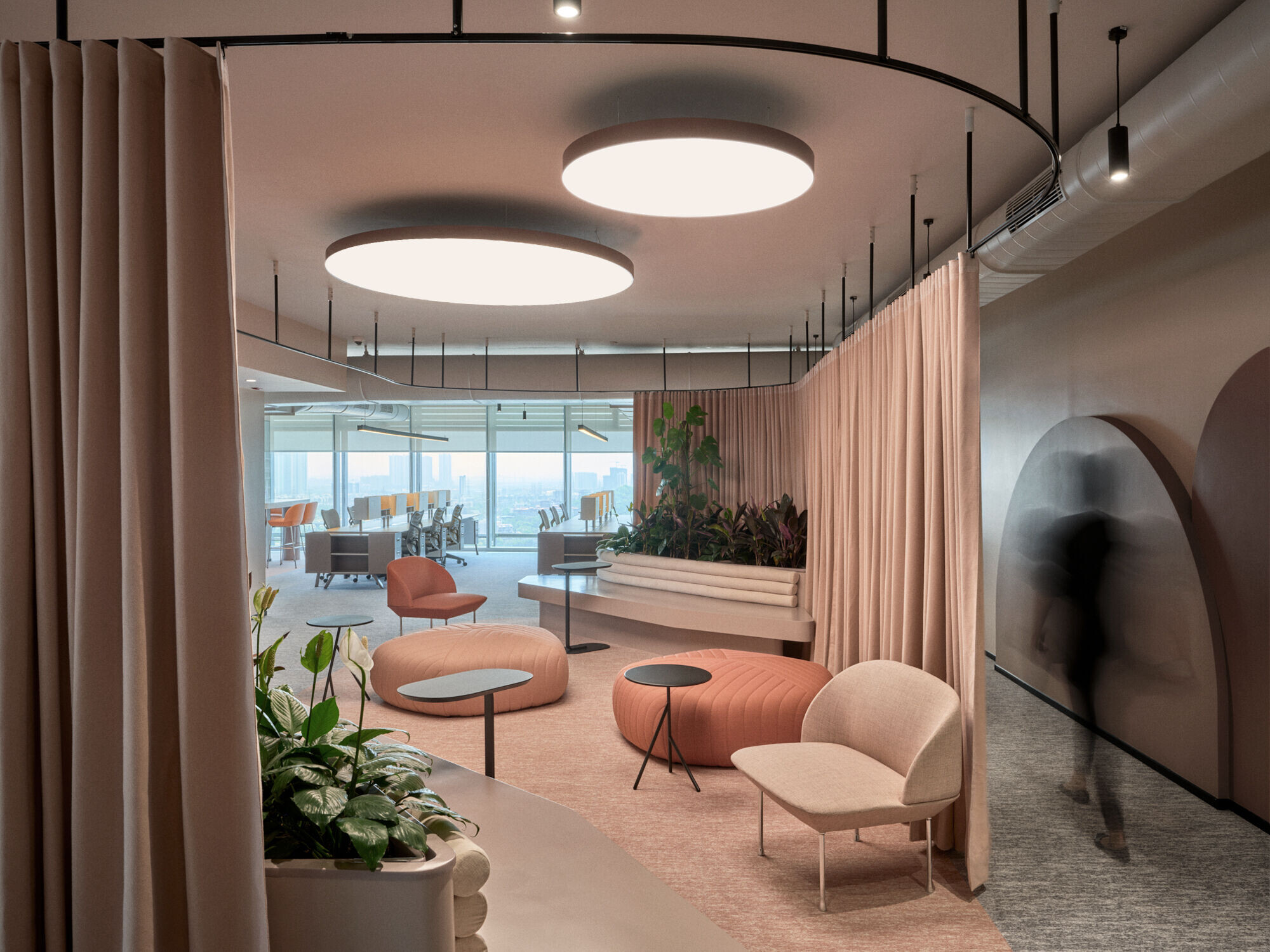 Ultra-vision: embracing the differences
The Design Concept is all about inclusivity, Uplifting, imperfections
Layout concept sybolises a woman-centric community - Personifying the symbol into space planning - Juxtaposing the symbol onto the layout with the power
radiating out from the centre and growing outwards.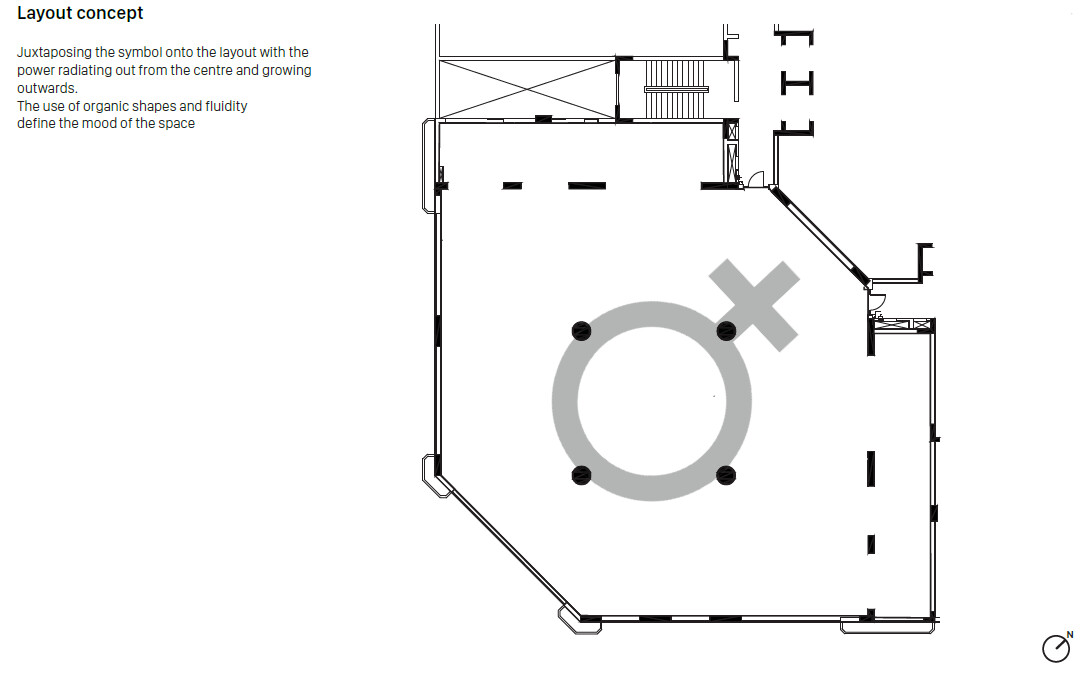 The use of organic shapes and fluidity define the mood of the space. The brand inspires us to explore the idea of women fearlessly engaging in a surreal experience. The intent is to create a sense of inclusivity, upliftment and empowerment for themselves. Celebrating womanhood and encouraging the audience to embrace themselves.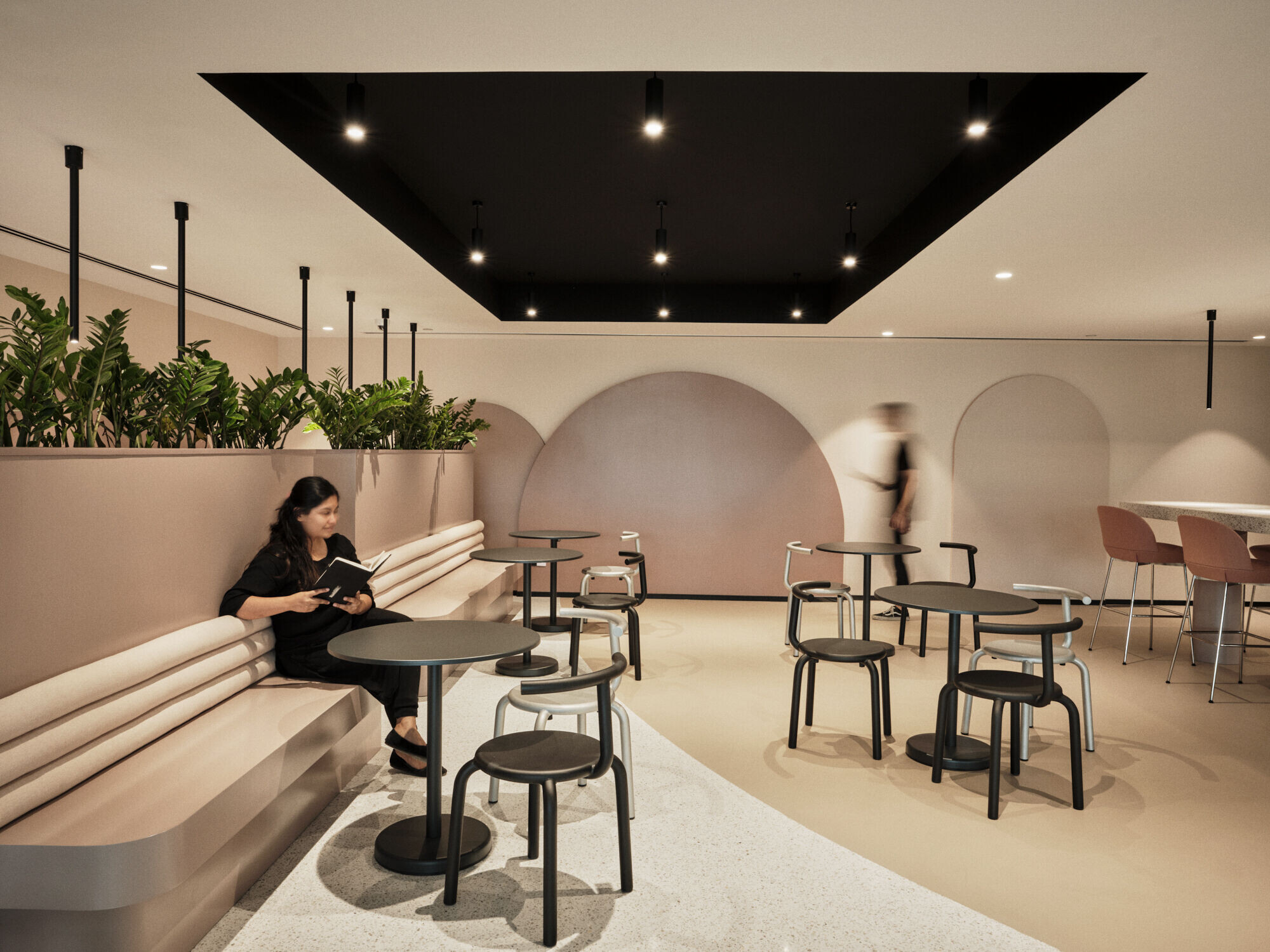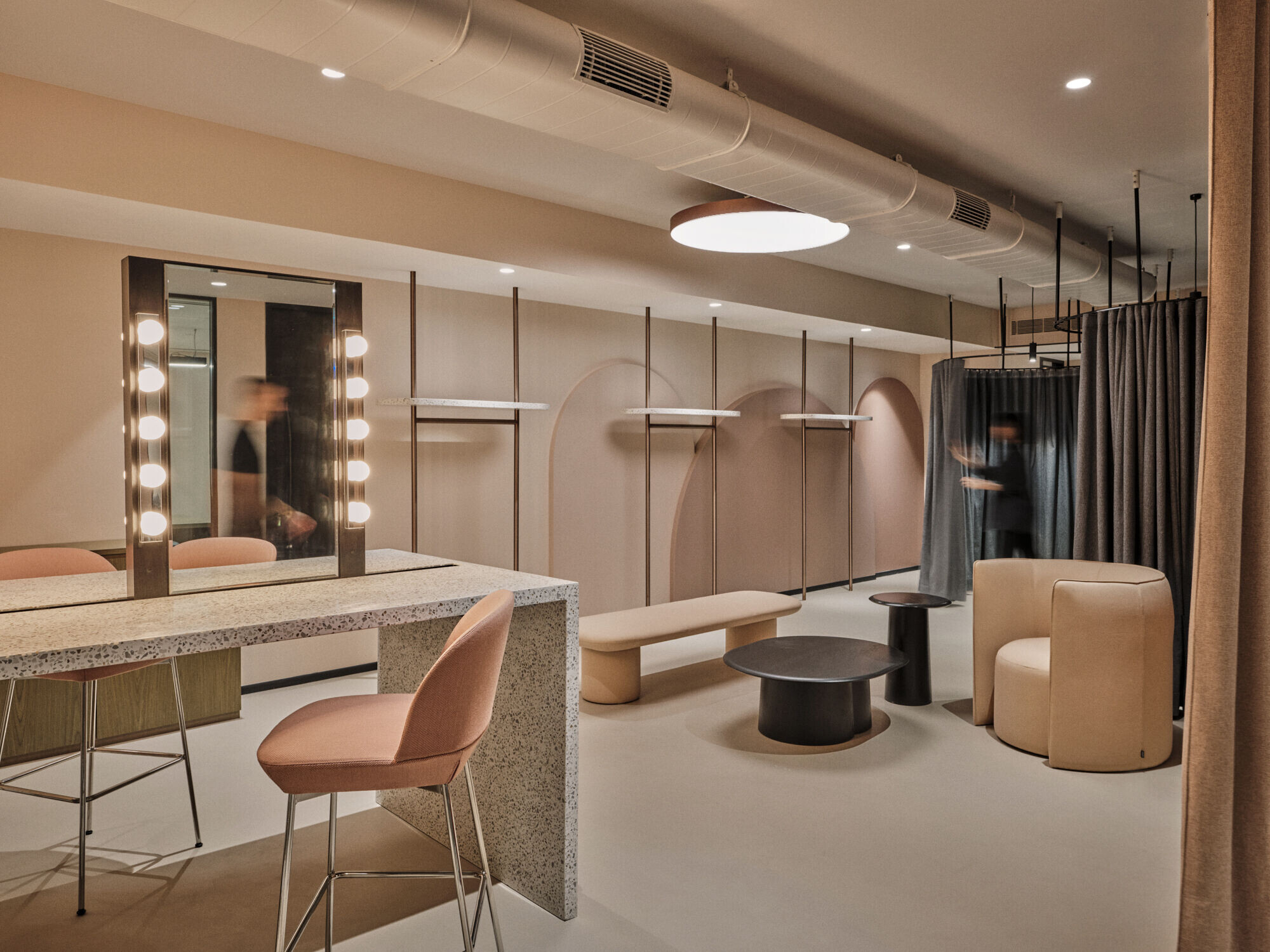 The space takes shape through organic lines and asymmetric geometries which represent self acceptance and celebration of skin imperfections while the use of wall layers in different nude shades, symbolizes the complexity and the diversity of skin tones.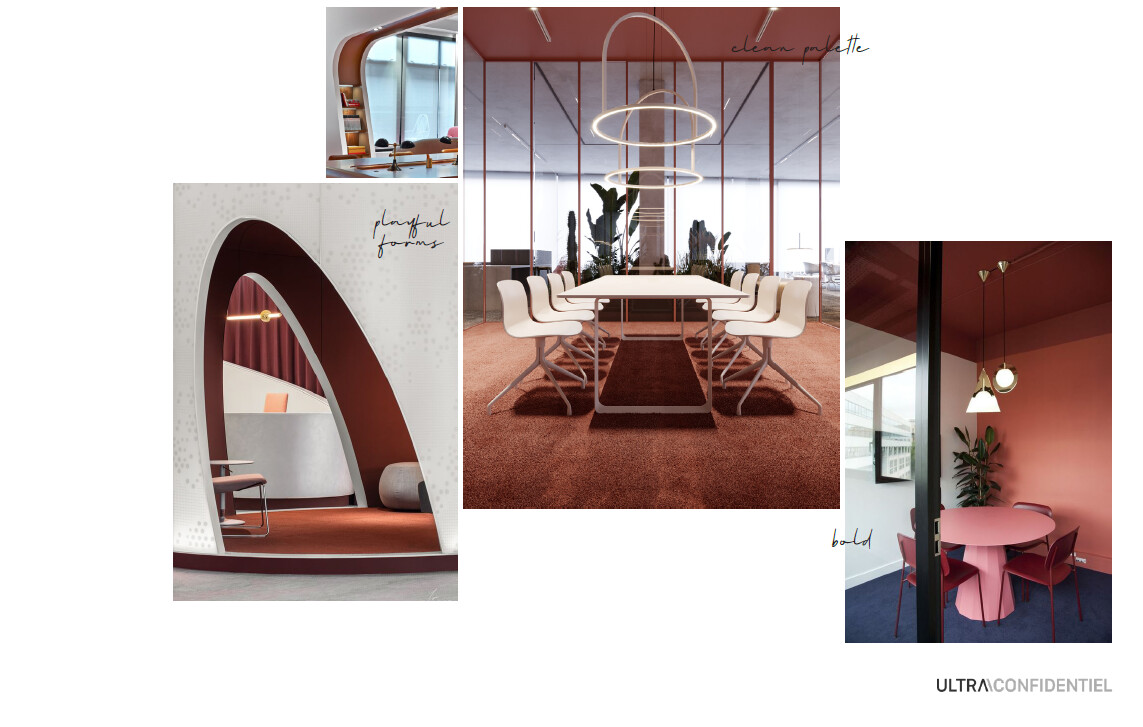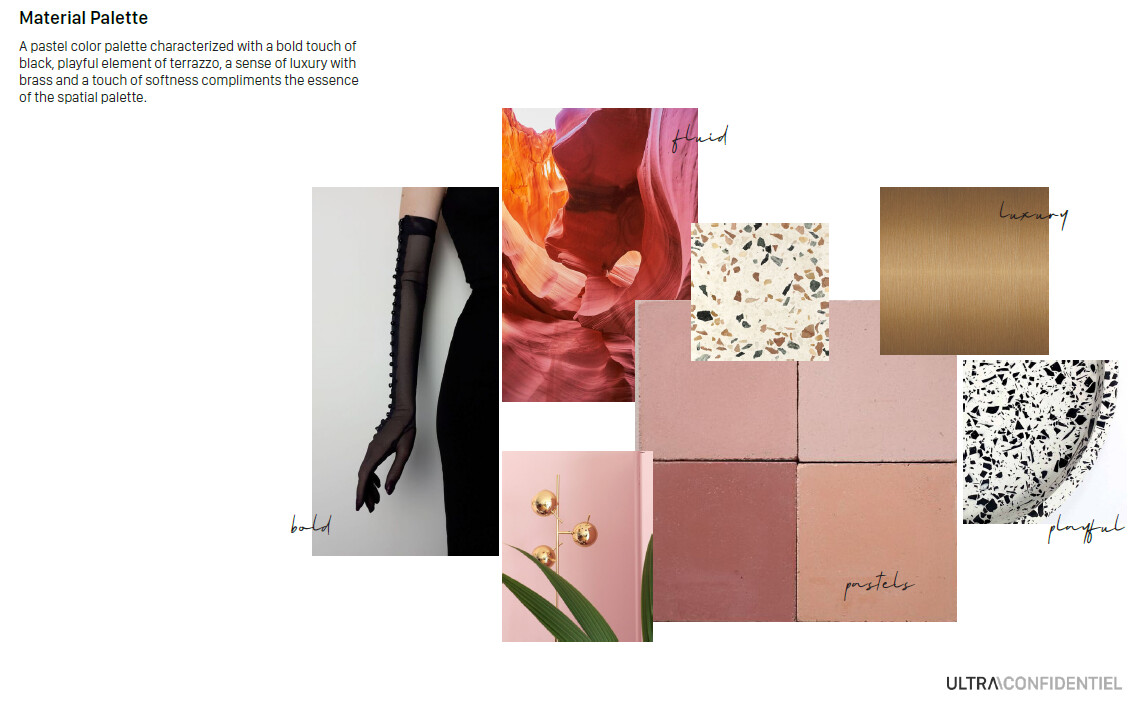 Space features: flexibility is the key
The workspace is bright and dynamic, with muted and soft pastel colours.
The dedicated workstations are placed along the glazing, to ensure direct access to natural light, with a breath-taking view over Mumbai's iconic Skyline.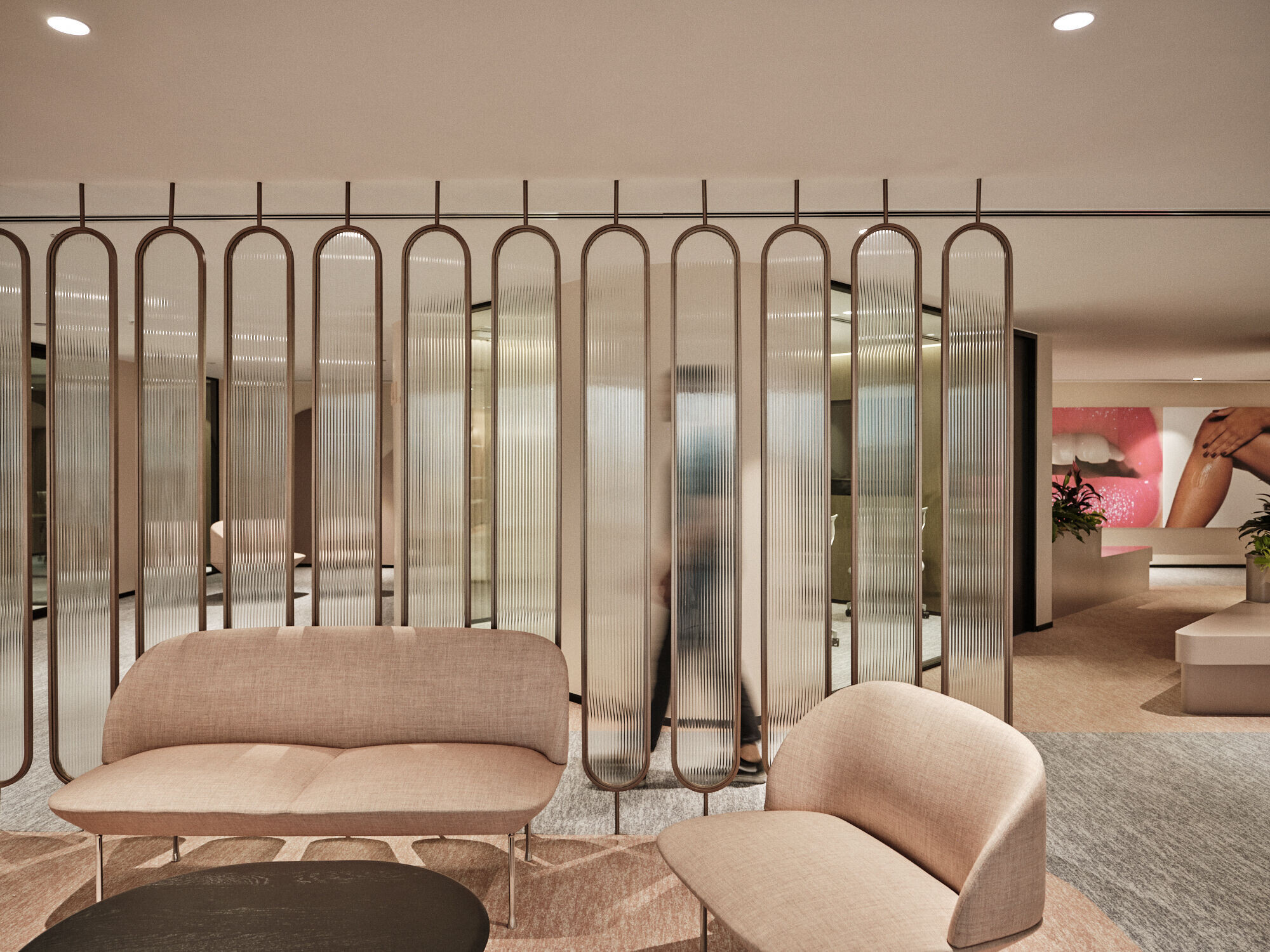 This is adjoined by open breakout and collaboration areas for spontaneous meetings and workshops, which can be flexibly used with different levels of privacy by using curtains.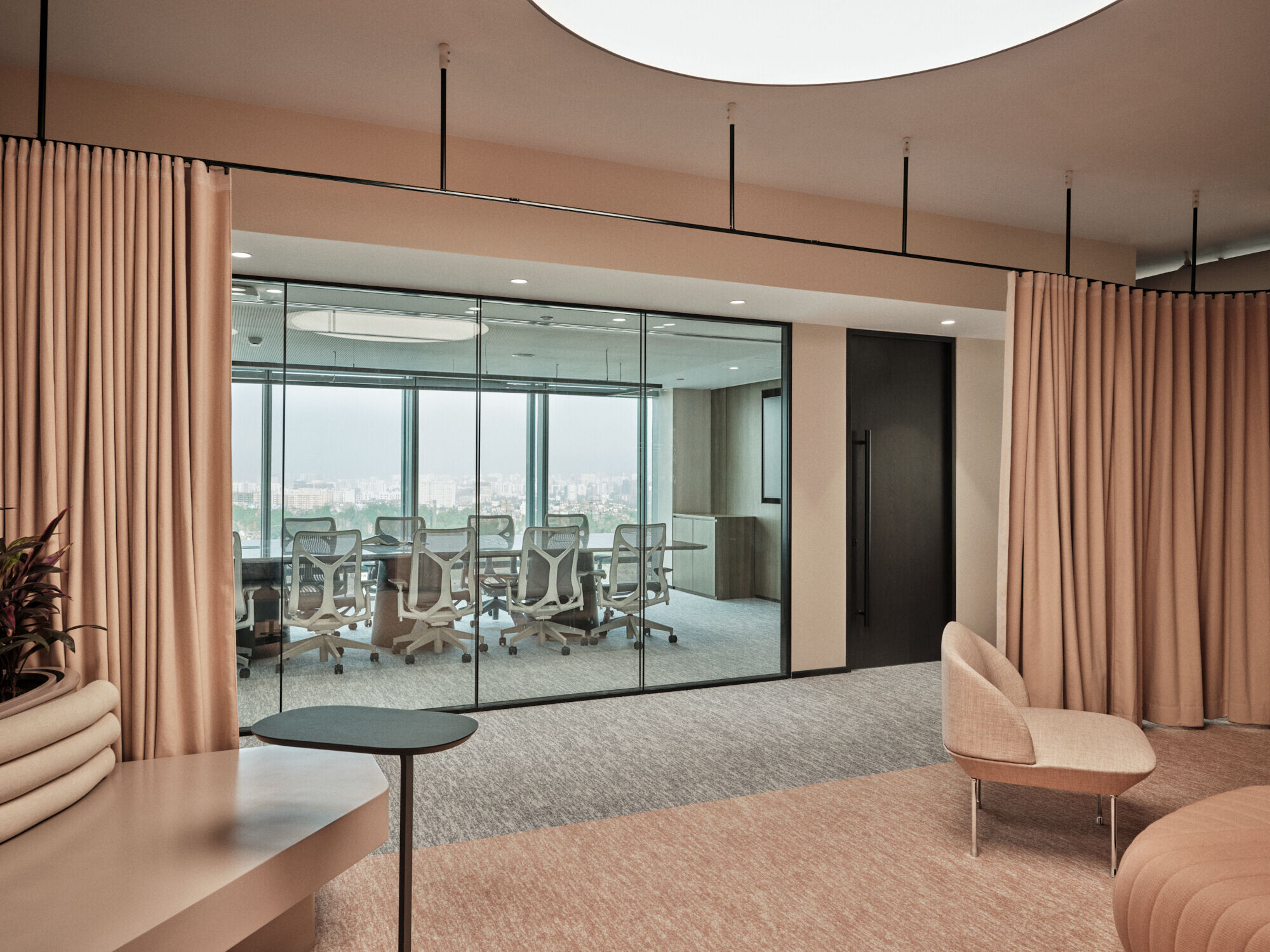 The cafeteria has a fresh and vibrant vibe, encouraging its use not only over lunch time but also extending into the breakout and collaboration zones present on the floor.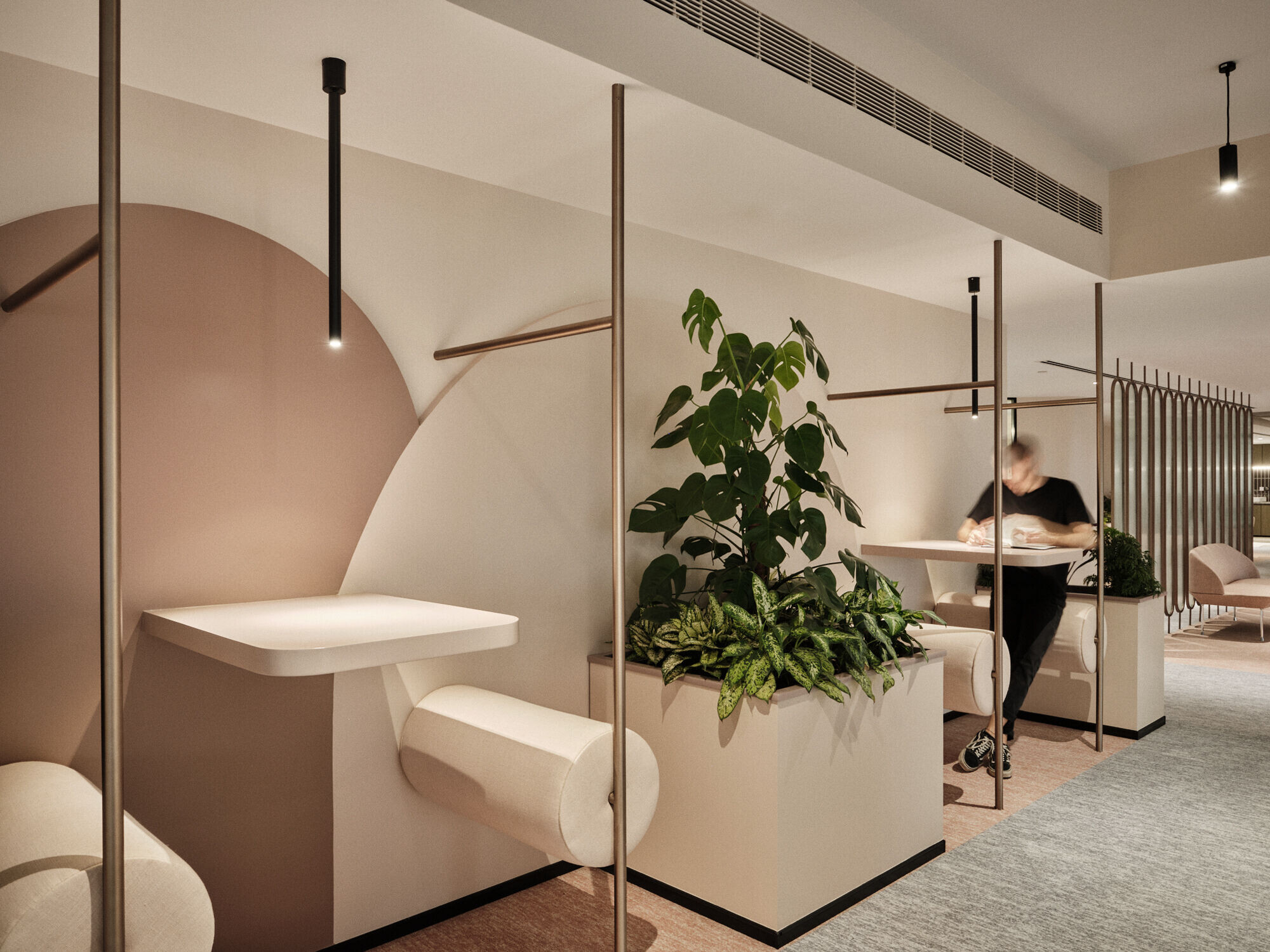 It also creates a natural filter between the working area and the photo-shooting and editing zone, which takes shape in an open, fluid and flexible space.
Curved and suspended rail curtains run throughout the zone, creating functional and flexible spaces as per the users' needs, ranging from recreational areas, shooting bays and fitting rooms to make-up stations.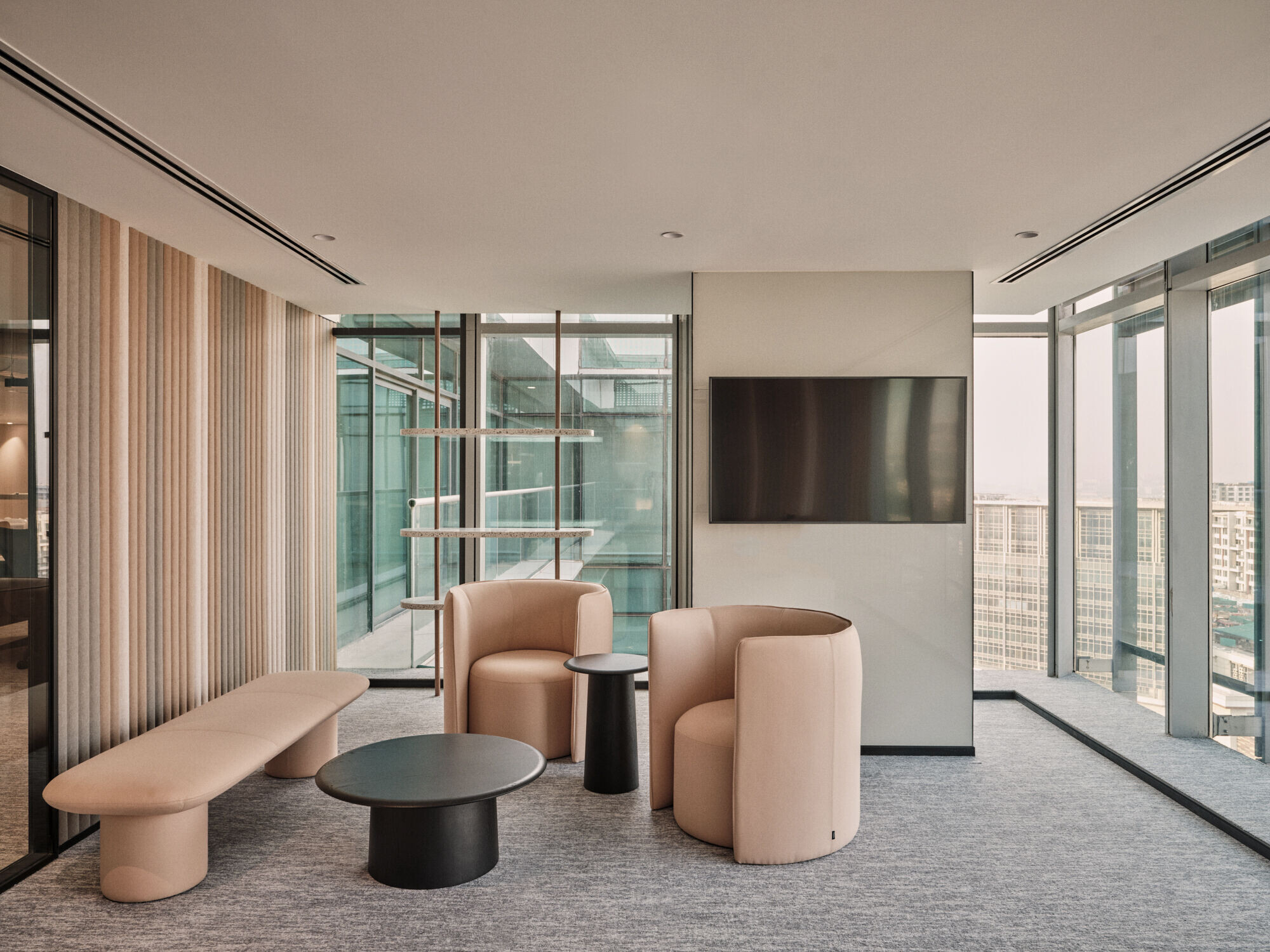 Team:
Design: Ultraconfidentiel
Photographer: Caleb Ming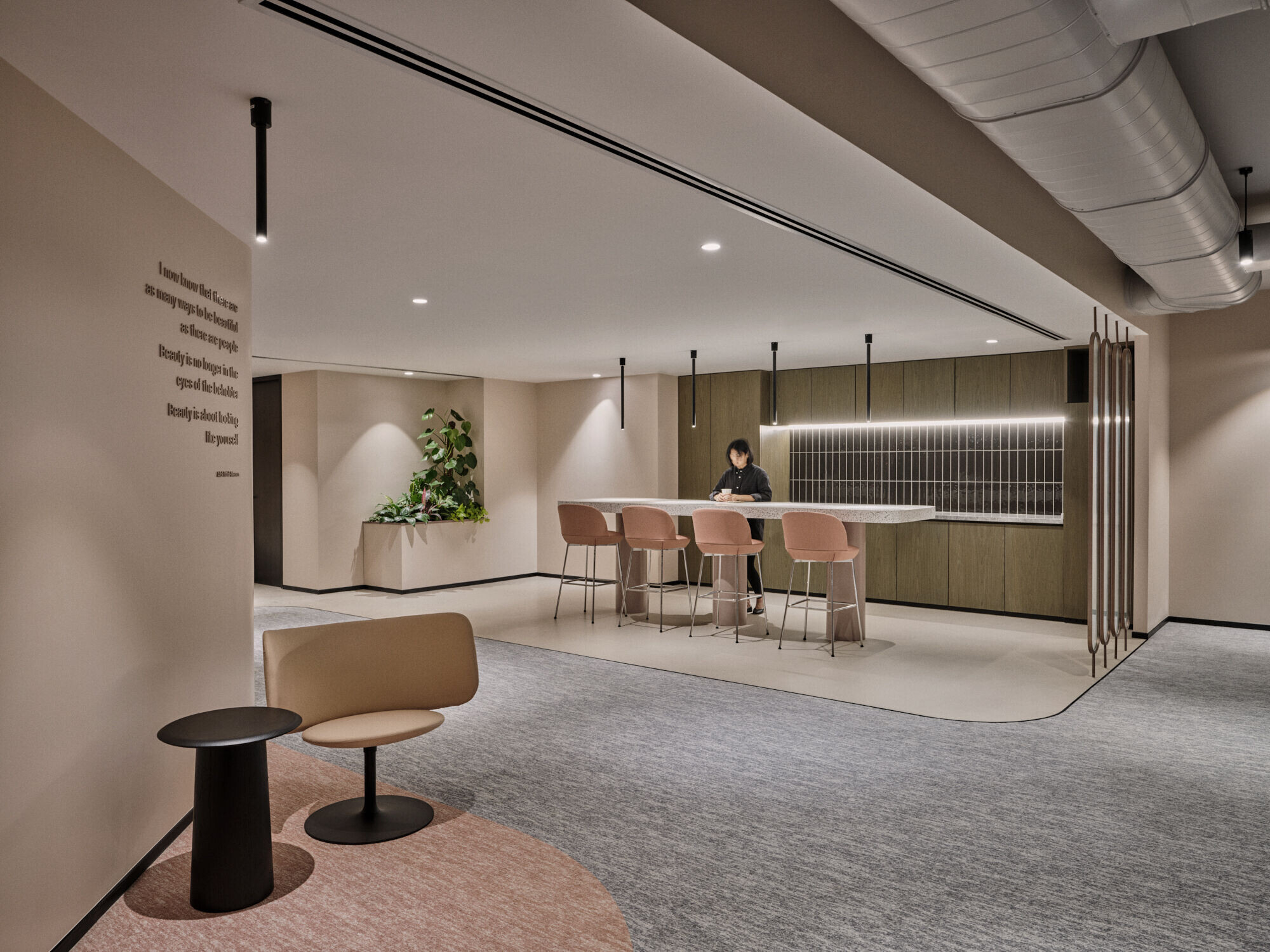 Materials used:
Interior lighting: Hybec
Interior furniture: Muuto / +Halle
Flooring: Milliken & Company / Classic Marble Company
Partition system: Sonic