What was the brief?
Tre approached Studio Stockholm with the ambition to create the most optimal office solution for the company and the employees. Thanks to the studio's initial analysis it quickly became evident that a building of substantial size was necessary, given the company's growth rate. With the aim of creating a place where employees felt welcome and at home, the next vital step was to identify and understand what the typical employee's needs would be – now, and in the future. This would hopefully offer an environment where employees would thrive and excel, regardless of their professional role and personality, and present the most optimal solutions for a better tomorrow.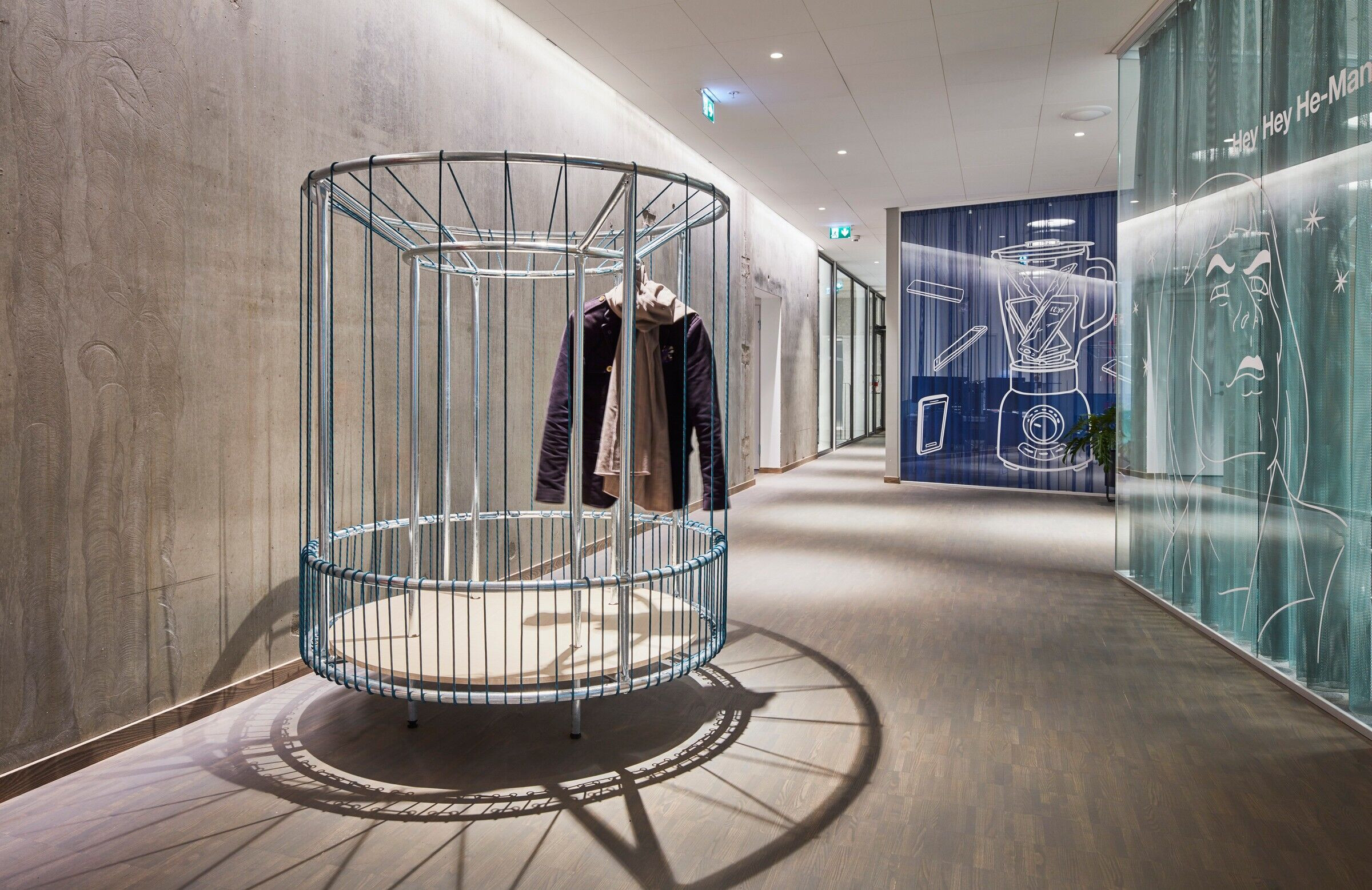 What were the key challenges?
The main challenge was to try and unite the various departments, with their widely contrasting needs, and to attempt bringing these together to reach a common and shared solution.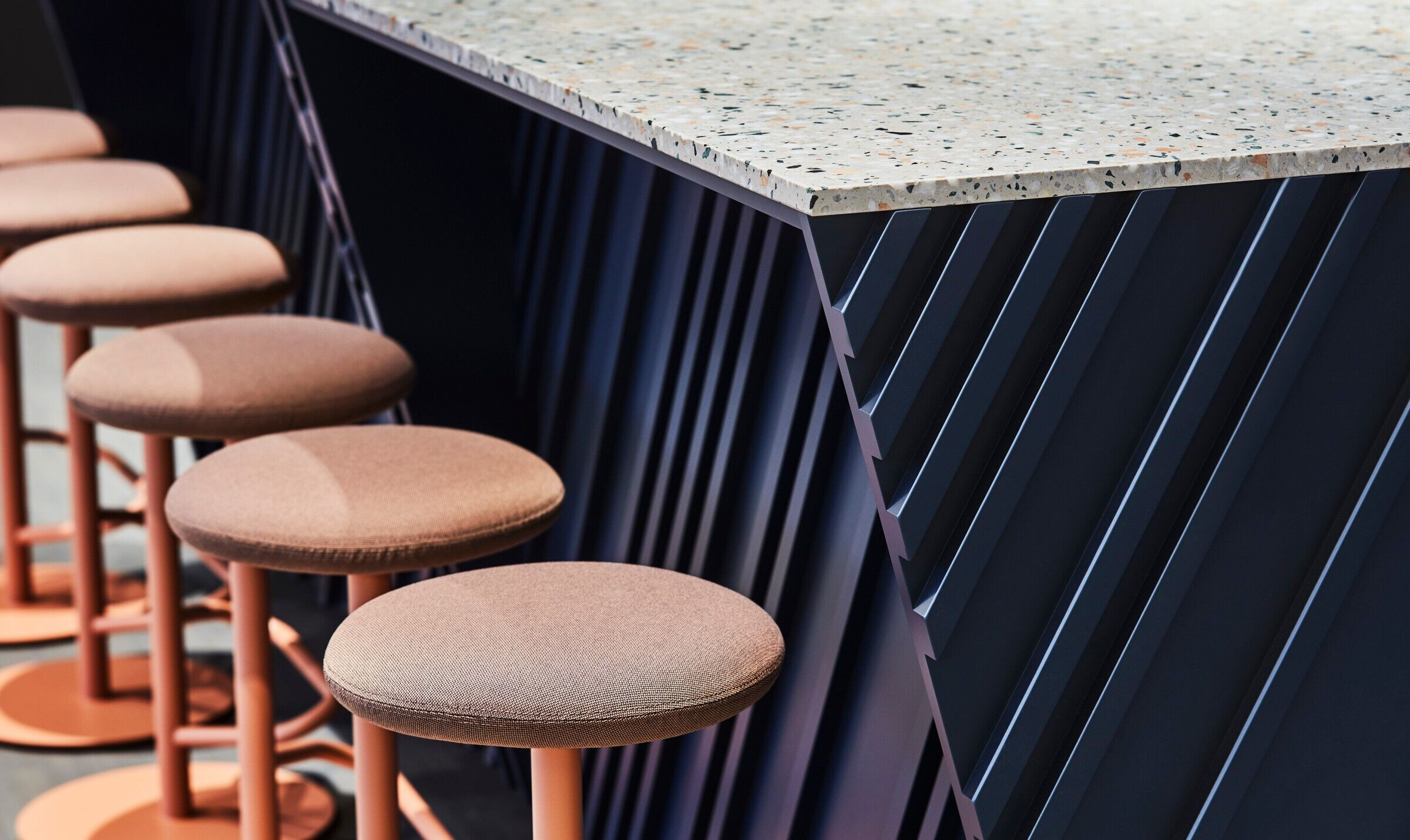 What materials did you choose and why?
One of the main inspirations behind the design for Tre was who their employees are and what they stand for. Forward-looking, internationally diverse, young, healthy, and sporty are only some of the characteristics that were the building blocks for what was to become their new workplace. The interior design concept is characterized by digital solutions, a robust choice of materials including concrete flooring, solid wood, and galvanized steel. Unexpected details such as multi-colored climbing ropes and LED cables have also been incorporated into the design.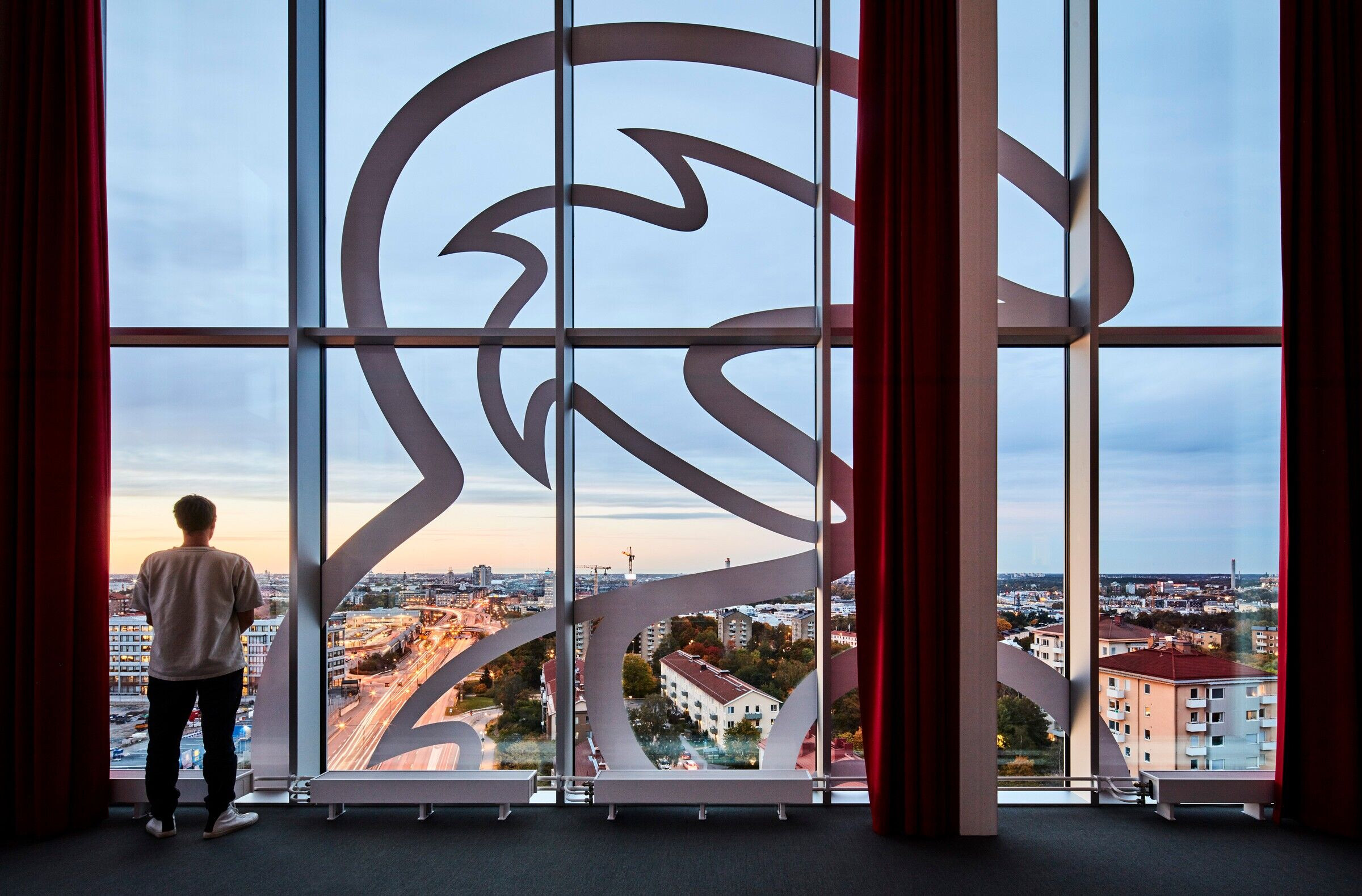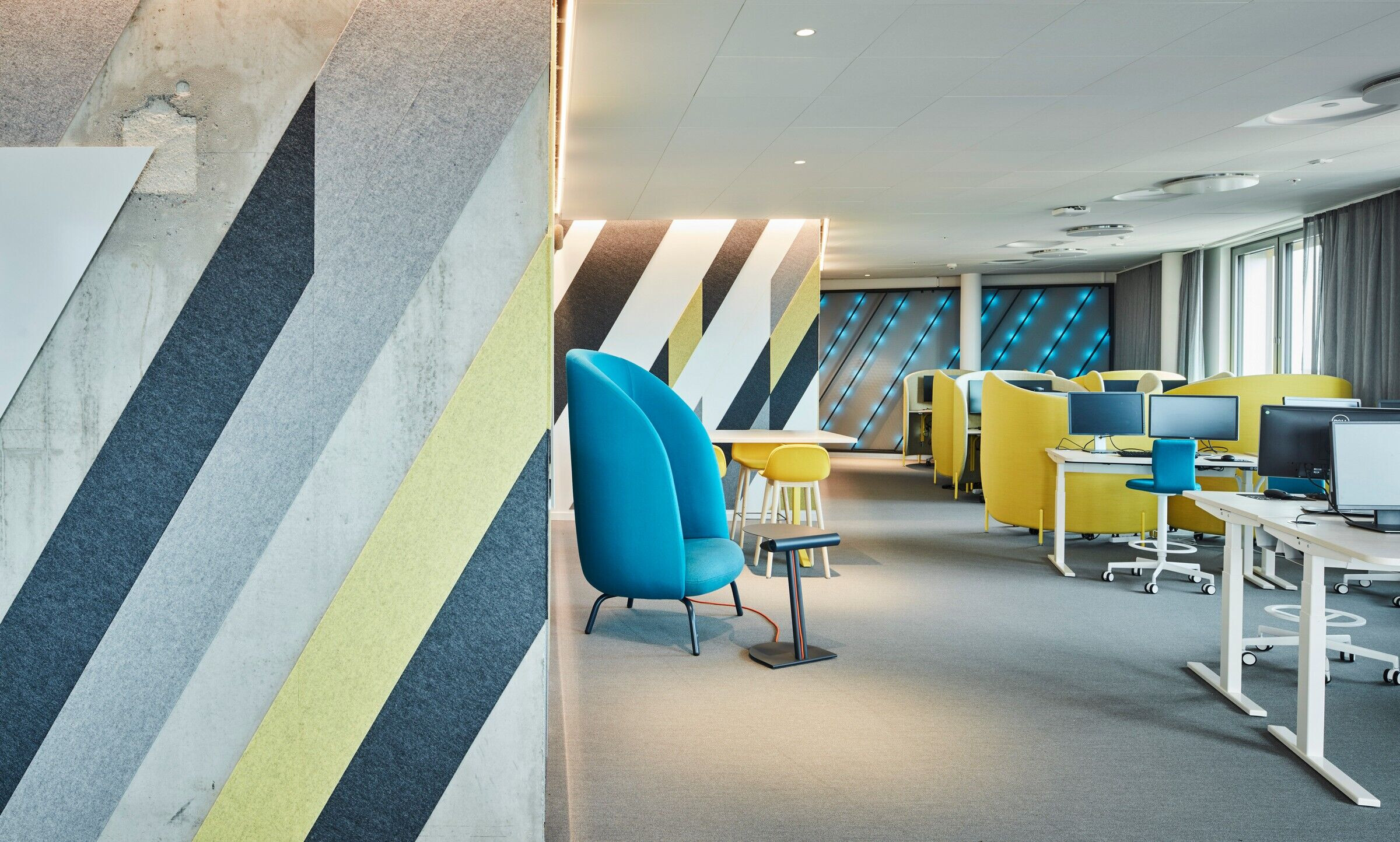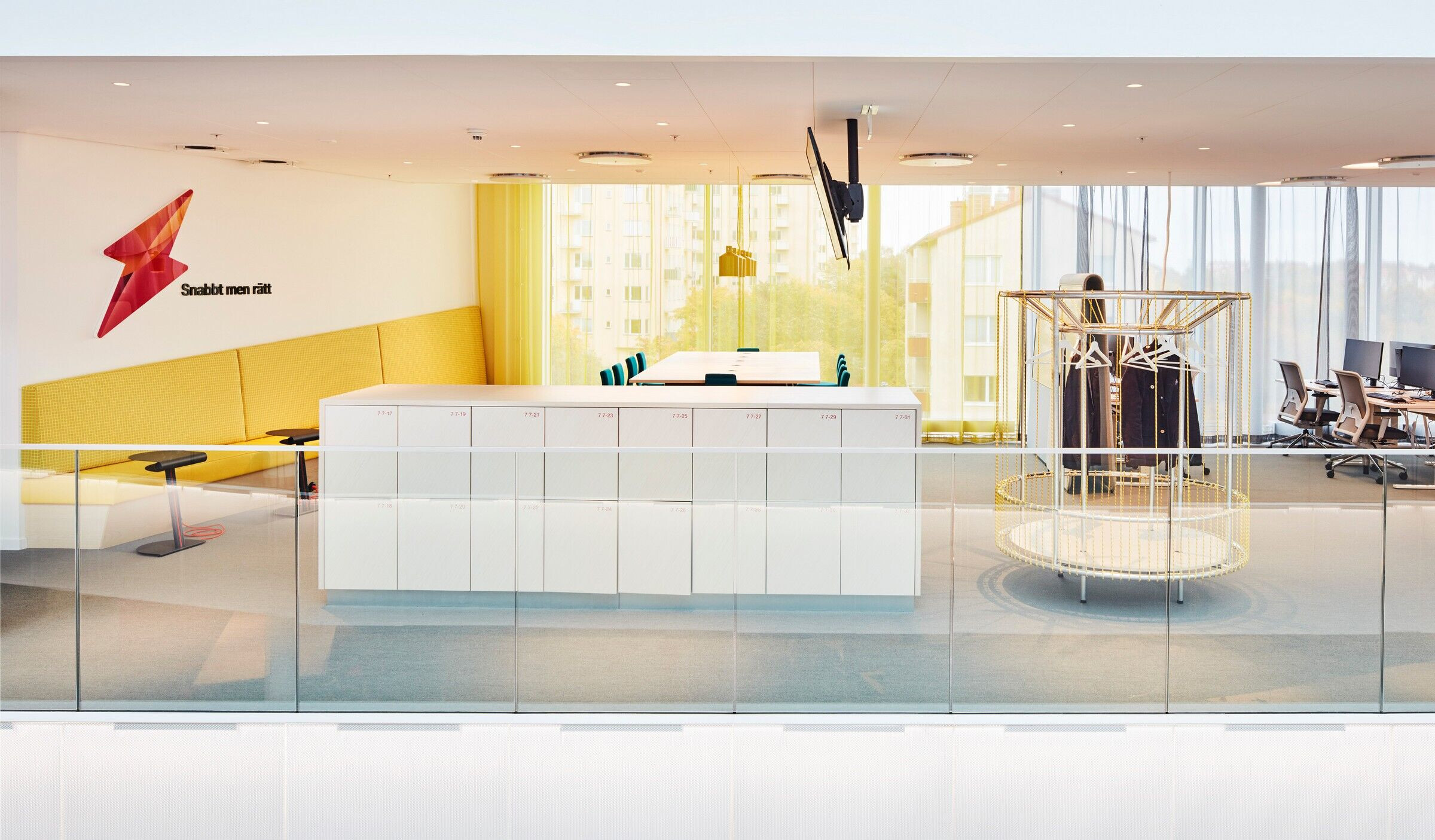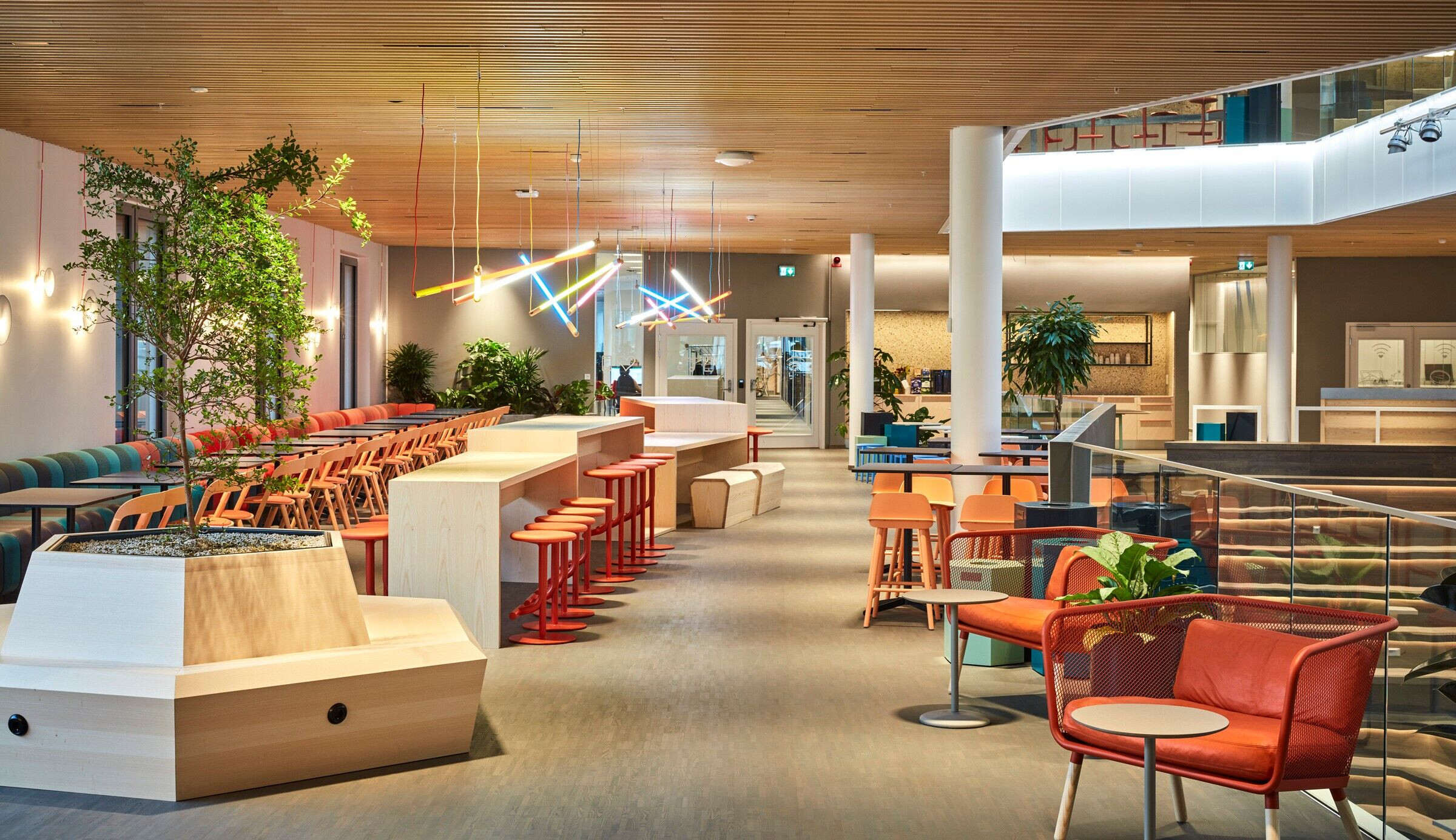 Material Used :
1. Flooring: Ege Carpets, Concrete floor, Ogeborg rugs
2. Doors: Ash veneer, Glass front, Moelven
3. Windows: Aluminium
4. Roofing: Sedum
5. Interior lighting: Downlights: "Laser blade" & "Laser" from iGuzzini
6. General light: "Clever one" from Flux.
7. Linear cove light: "Proled" from Swedlite.
8. RGB-Nodes: "SLX" from Stockholm lighting.
9. Interior furniture:
Lindelöf - furniture supplier
Huddinge Snickeri – Bespoke Furniture
10. Furniture brands: Ragnars, Offecct, Edsbyn, Muuto, Hay, Zilenzio, Ogeborg, Petite Friture, Horreds, Plus Halle, Karl Andersson & Söner, Zero, Blond, Lintex, Glimåkra, Hem