Renowned English shoe brand Tricker's partnered with 5 Star Plus Retail Design to design its first service centre in Shanghai, China.Tricker's is an English shoe brand with 190 years of history that focuses on the values of sustainability, craftsmanship and quality. For its first service centre in China, 5 Star Plus Retail Design was tasked to redesign a store in Shanghai and properly reflect the values of the brand.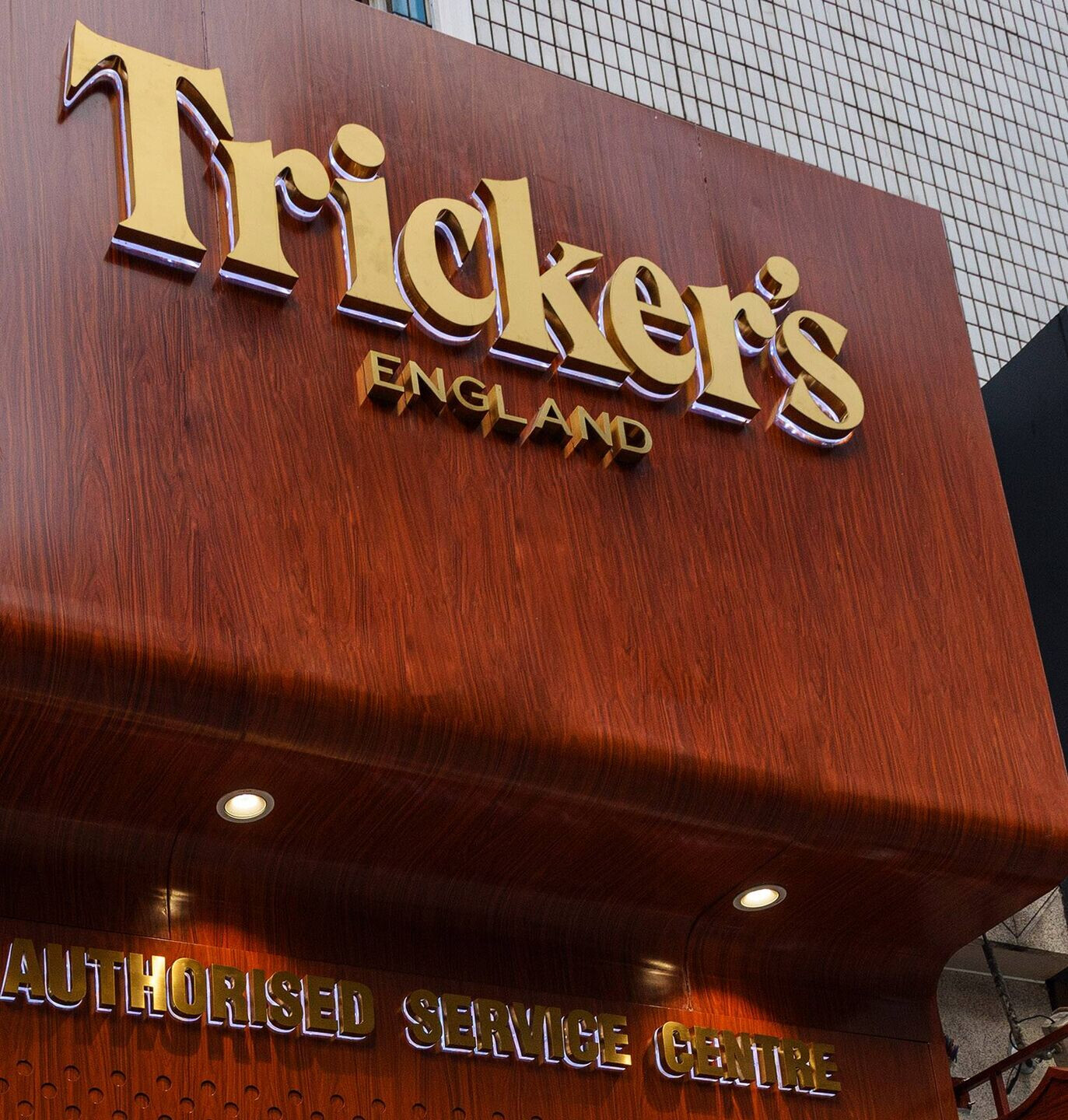 Core inspiration for the store design concept was the sentence "You never forget your first pair of Tricker's". Using traditional elements as well as a modern, clean design language, the overall concept achieves a well-balanced contrast while expressing the brand's heritage and positioning.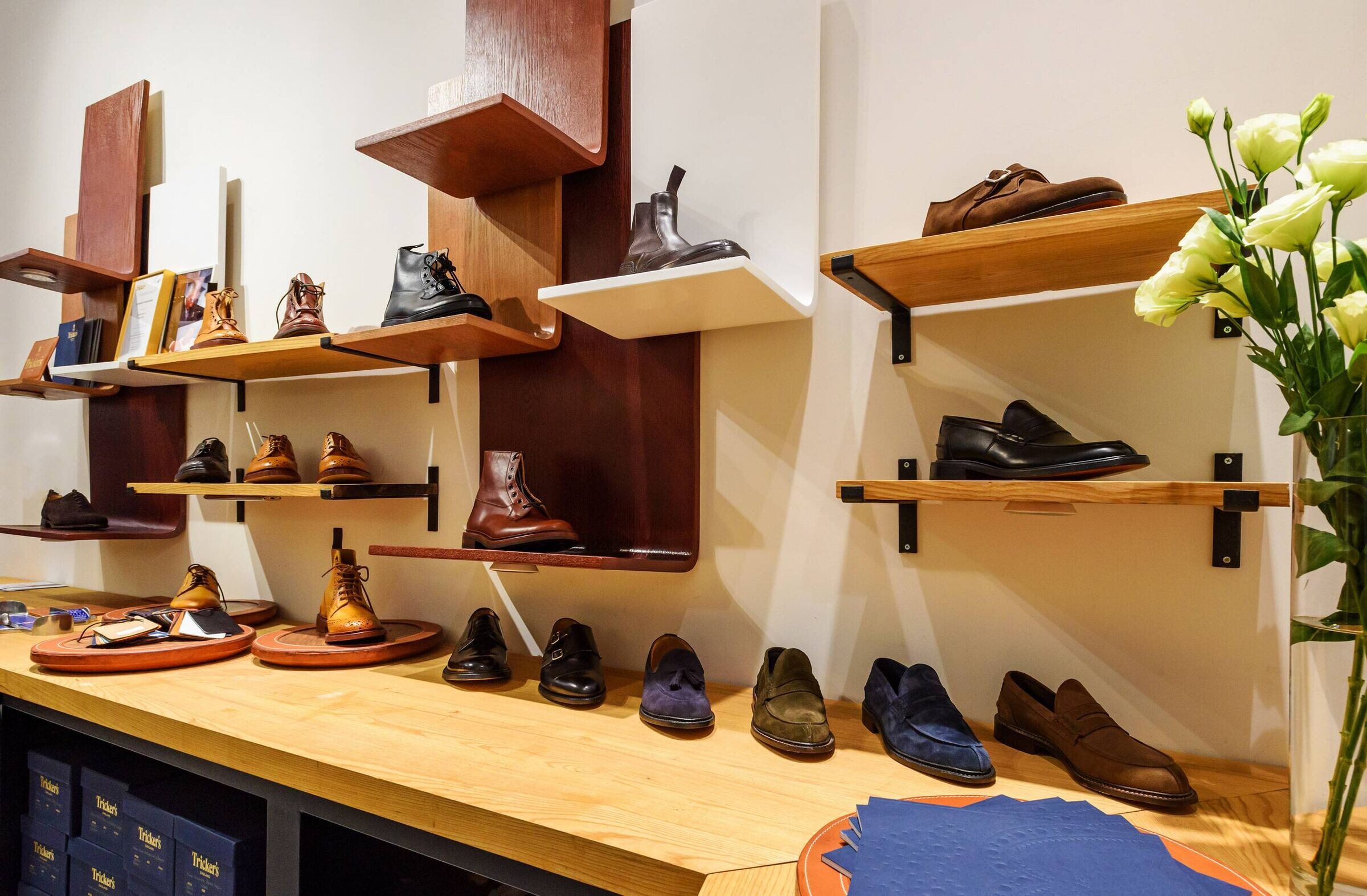 The developed façade focuses on the story of the timeless, well-recognized design of Tricker's shoes as well as the impressive history of the English brand, told through a modern approach. The upper part is kept in line with the international look of Tricker's and completed with a decorative pattern of circular cut-outs that are directly inspired by the design of the shoes. Framed in white, the store window features selected pairs of shoes which are presented on pedestals made of stainless steel and leather. Behind, an abstract composition sculpted out of white shoe lasts creates a contrasting background.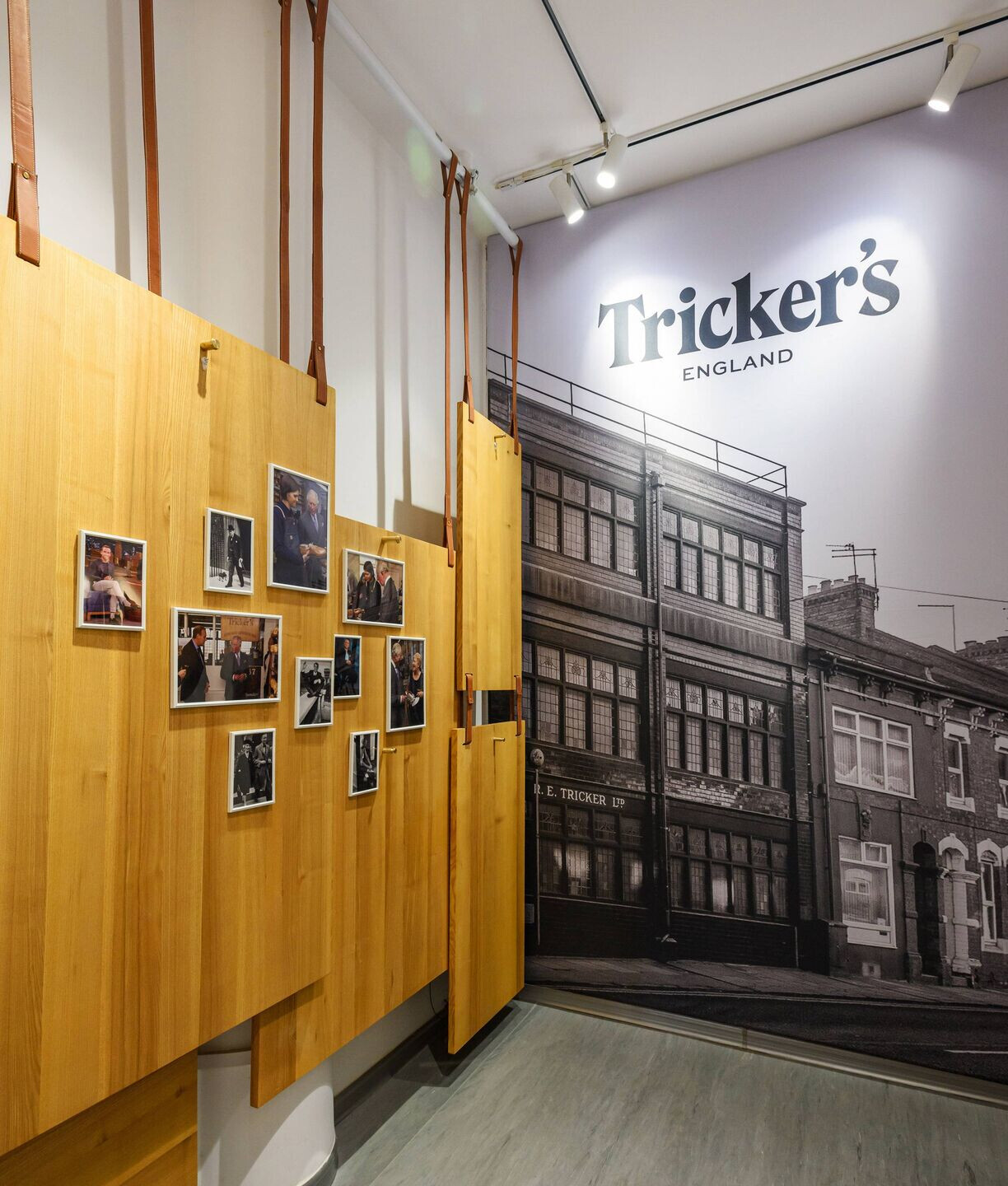 Throughout the store design, references to the shoe making process, the English shoe making factory, craftsmanship and the materials used in the process can be found. In order to make the brand more relatable to consumers, the storytelling in the design focused on four aspects: people, values, product and history.
Material Used:
1. Facade cladding- Aluminum composite panel