With wide use of Abodo eco-timber, this home brings the traditional vernacular of a farmhouse into the modern era.
Named Twin Gables, the residence echoes forms traditionally seen in rural settings, but a creative and varied use of Abodo timber claddings, roofing, trellis and slats provides a new angle on the classic barn style.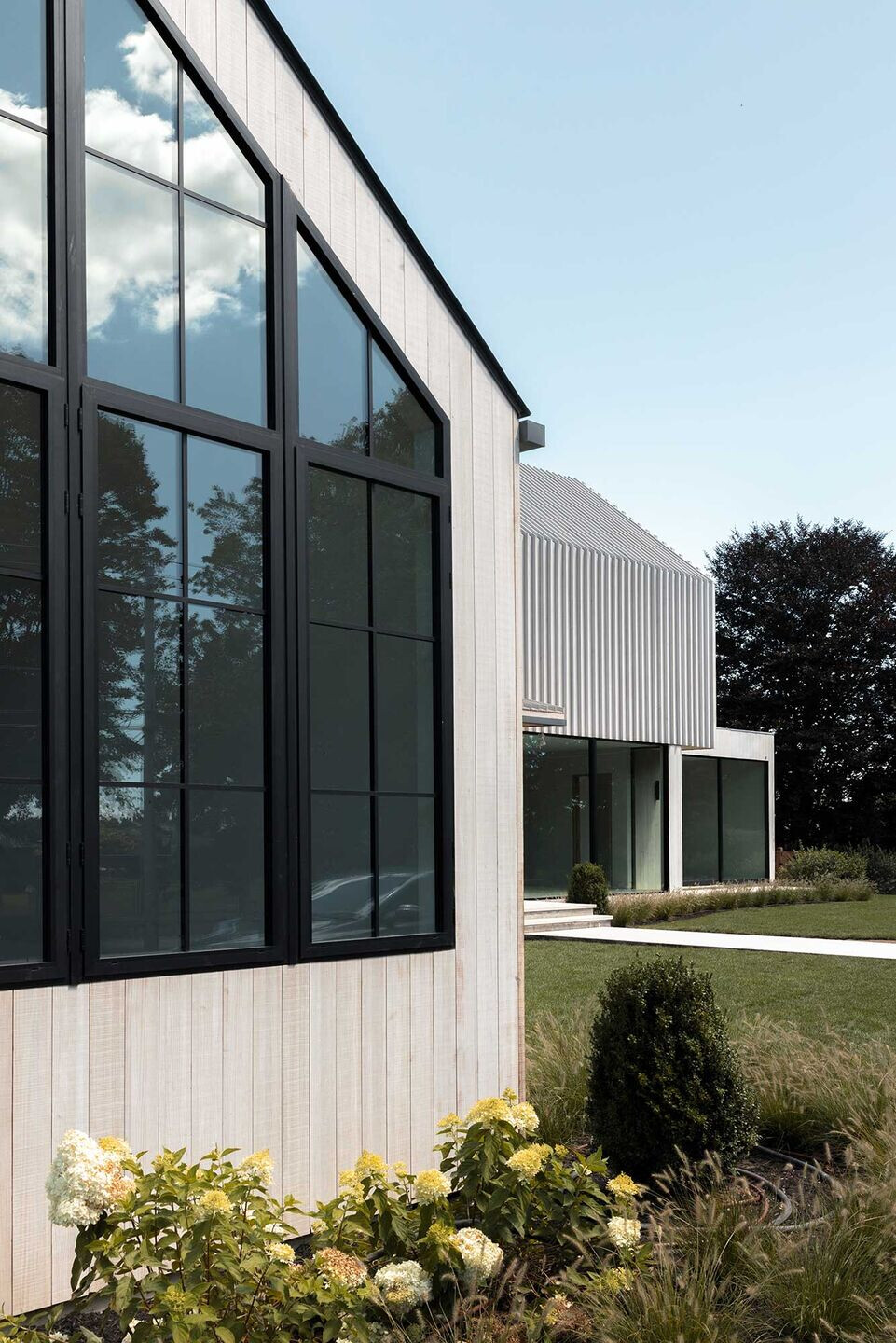 One gabled form is fully wrapped in Abodo Vulcan Cladding, giving a sense of the building as a singular object.
This is contrasted against the more traditional metal roof of the gable next door, which features large scale windows that follow the peak of the roofline and provide wide spanning views of mature trees as well as seaside vistas.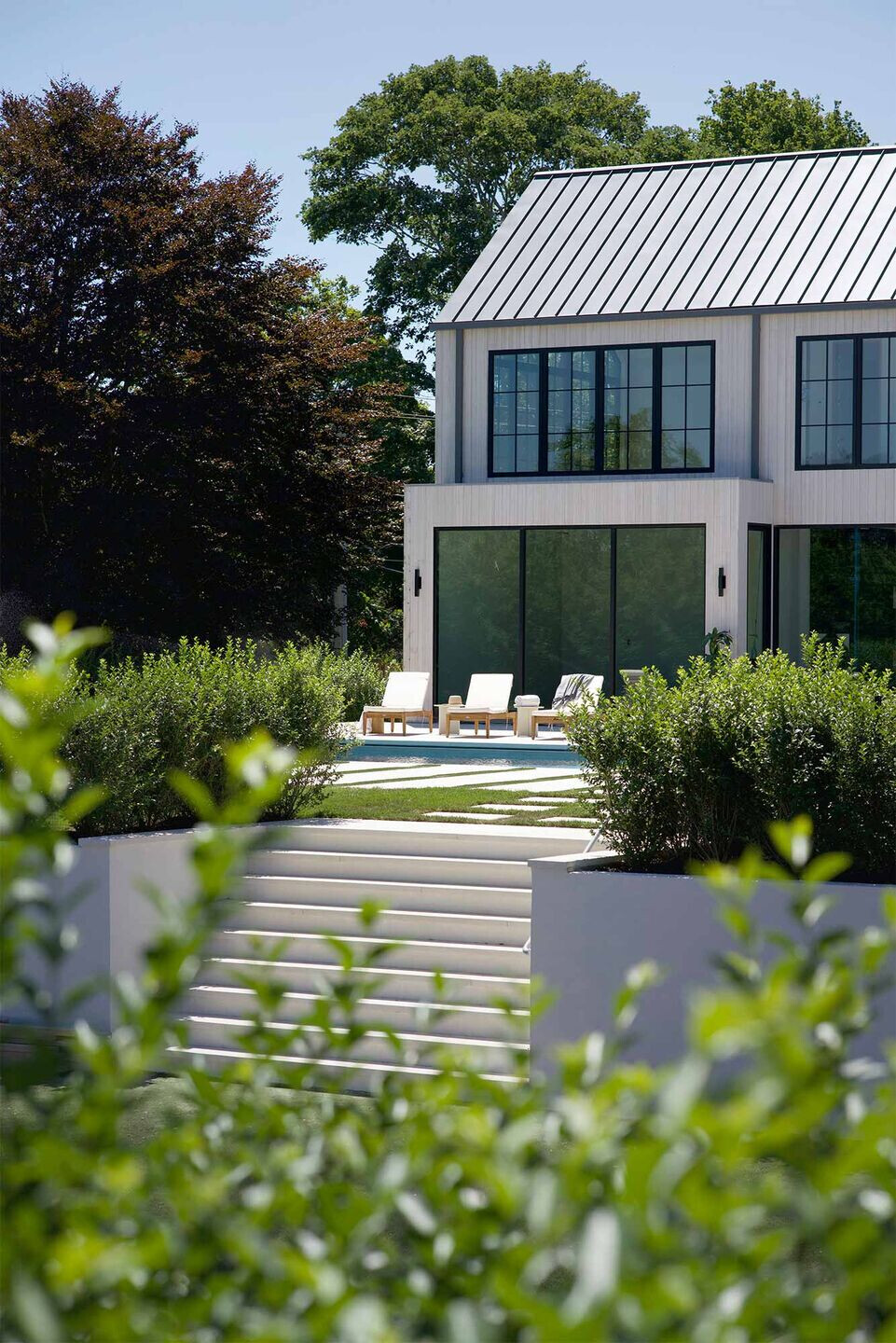 With over 8000 square feet of Abodo timber, Twin Gables exemplifies the product's versatility. While Abodo Vulcan is used in a tongue and groove format for the exterior cladding and roofing, it also extends to slats overlaid on the timber-clad gable, creating rusticated texture, and to trellised sun shading over the patio by the pool.
With its soft, driftwood hue, the Sioo:x coating helps the building to assimilate with the Hamptons aesthetic, but Abodo was also an apt choice for practical reasons. Being by the sea, the cladding is likely to encounter some extreme weather - and as a thermally modified timber product, Abodo Vulcan is durable and hardy in all climates and won't warp or bend when exposed to excessive heat.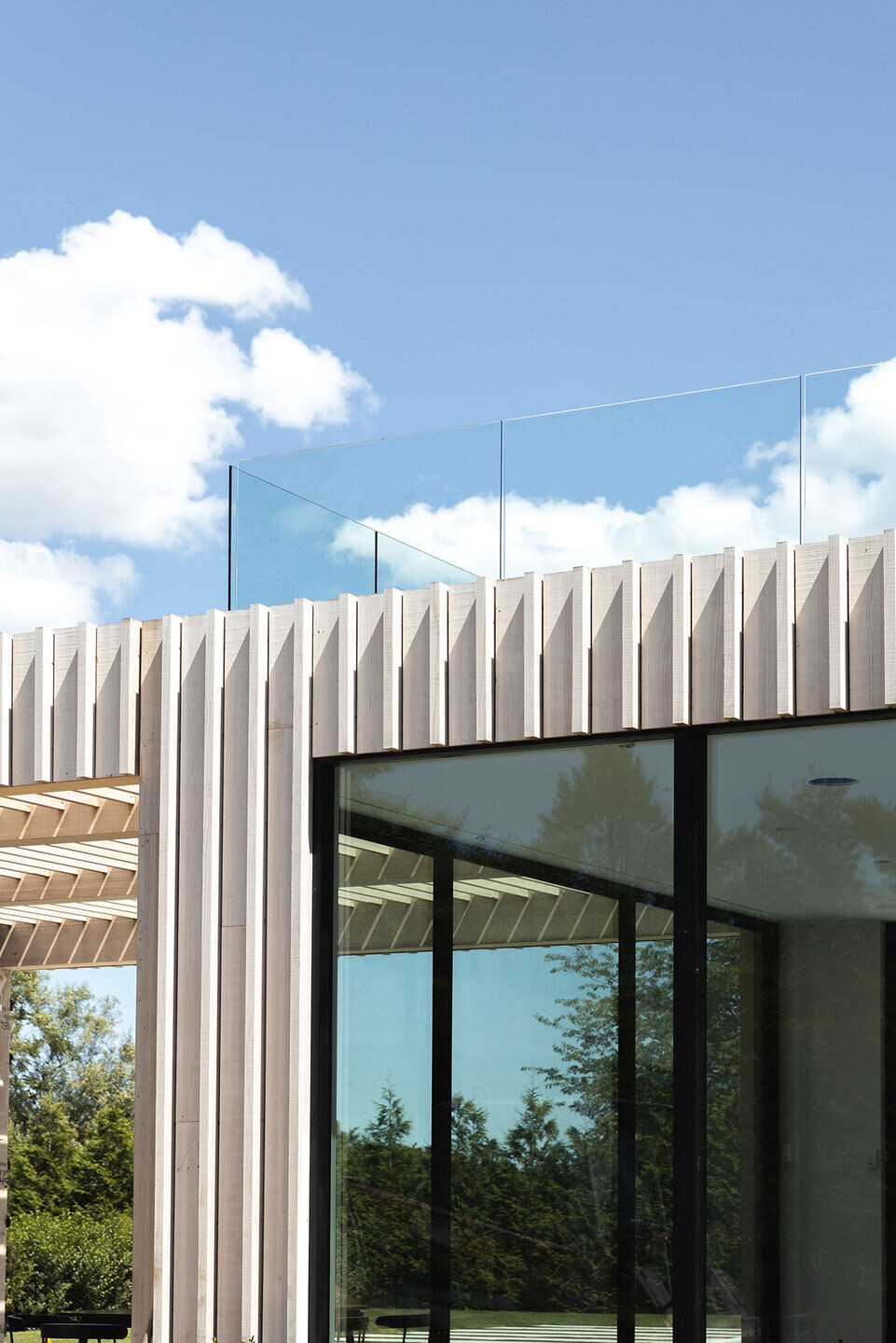 With the Sioo:x coating, the silvering process is gradual and helps to build a silicate shell on the wood. This means the timber requires only minimal maintenance annually, with a recoating recommended just every seven years.
Designed by local architecture firm The Up Studio, the home is designed to maximise views and to be bathed in natural light, with close connections to the surrounding landscape and beaches. Rooftop terraces on both sides of the central living space provide private and elevated lookouts over the orchards and sea.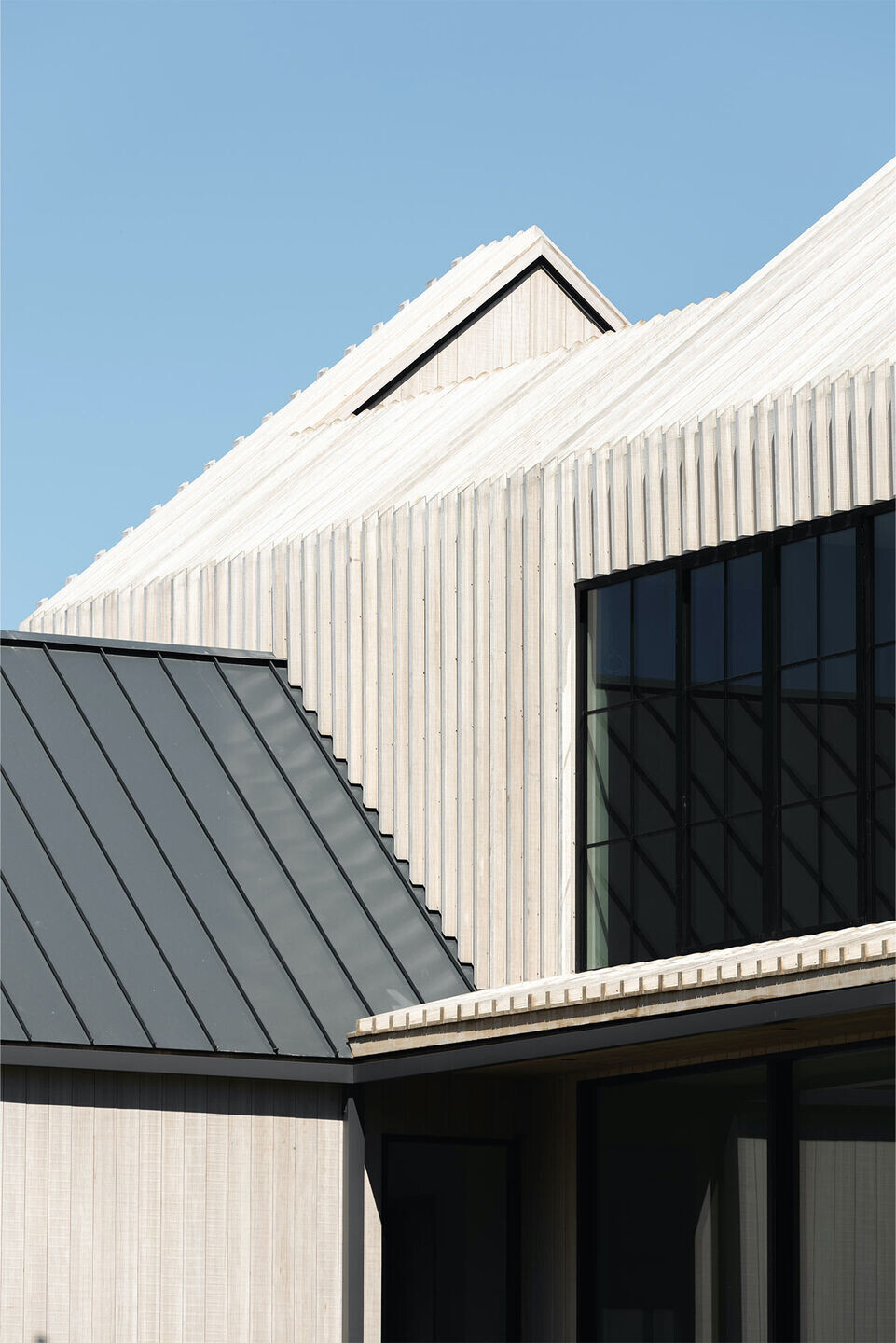 A flat-roofed lower floor structure is juxtaposed against the gable forms, furthering the contemporary aesthetic of the home while remaining sympathetic to its historical neighbours.
Read more about this project here.