ADVERSE INITIAL CONDITIONS
After the hardest months of the Covid-19, we were commissioned to refurbish two twin apartments in an old protected building in the Tribunal neighborhood of Madrid. The objetive was to make them more functional and comfortable, improving their lighting and sanitary conditions.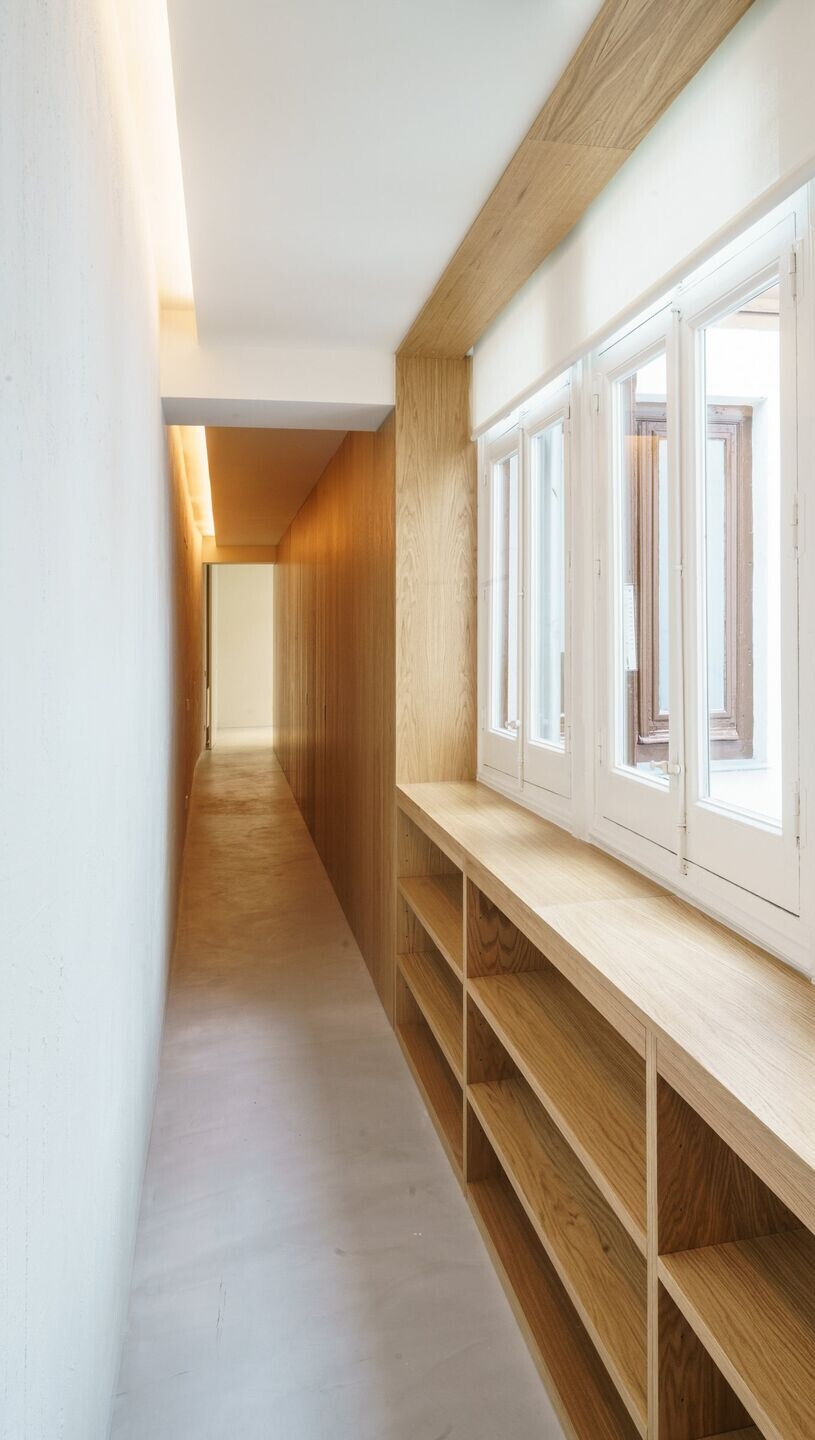 The apartments, due to their primitive characteristics, were challenging when it came to respond to the requested demands. Practically symmetrical and articulated around different interior courtyards, they are characterized by a great depth and a very reduced width, as well as by a not very functional distribution with a wet area at one extreme of the house and several rooms without natural light. Although each owner demanded particular needs, the unique morphology of the houses suggested a project solution capable of responding to both realities.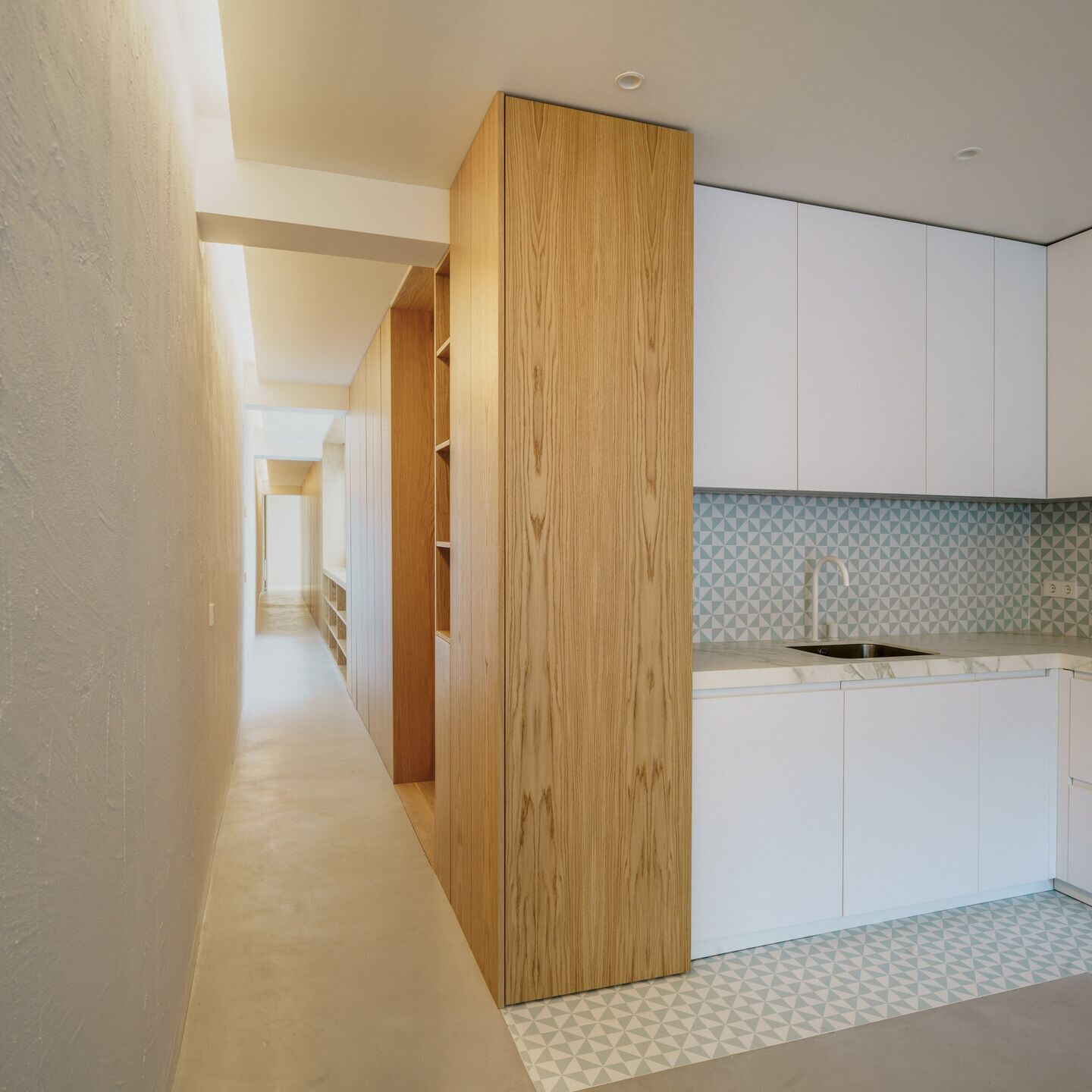 TURN NECESSITY INTO VIRTUE
The proposed intervention makes a virtue out of necessity, seeking to solve the existing problems through a single, precise and emphatic gesture that takes two apparently unfavorable qualities as project opportunities: the narrow space and its extreme depth.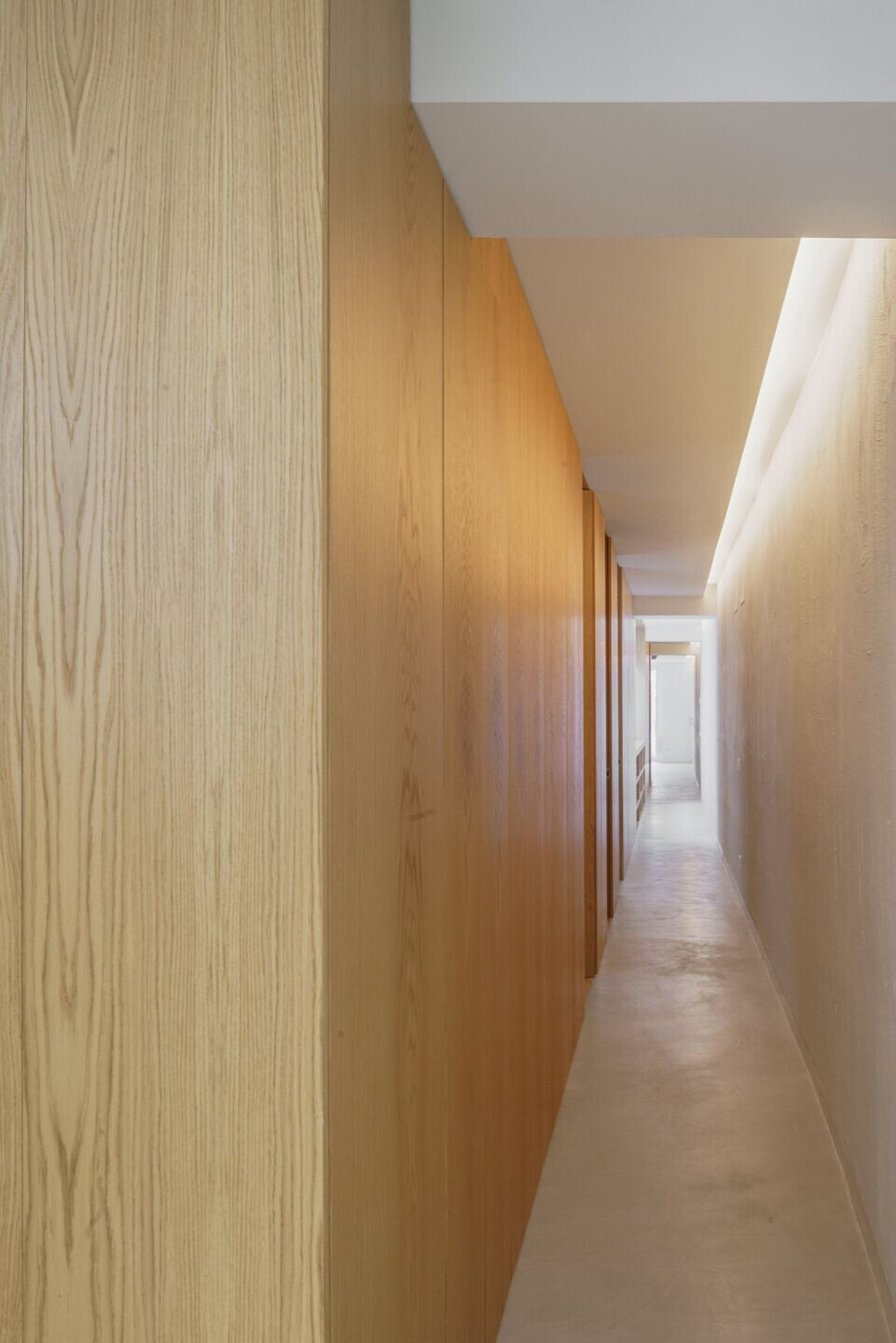 In order to that, once the existing partition walls have been demolished, a longitudinal element of about 20 meters is placed in each house, understood as a central spine that allows reconfiguring the interior spaces of each floor while acting as a diaphragm of transition between the most public areas of the house and the most intimate spaces. At the same time, it was decided to relocate the wet areas in the interior areas of each house, in order to link the living spaces to the existing courtyards and the natural light.
COMFORT AND DOMESTICITY
At a material level, light finishes are used on floors, walls and ceilings, in order to generate a white and neutral atmosphere that contributes to bring light to these deep interiors. The central piece around which each floor is articulated plays a protagonist role, materializing as a large piece of oak wood furniture with different configurations that brings warmth to the living spaces.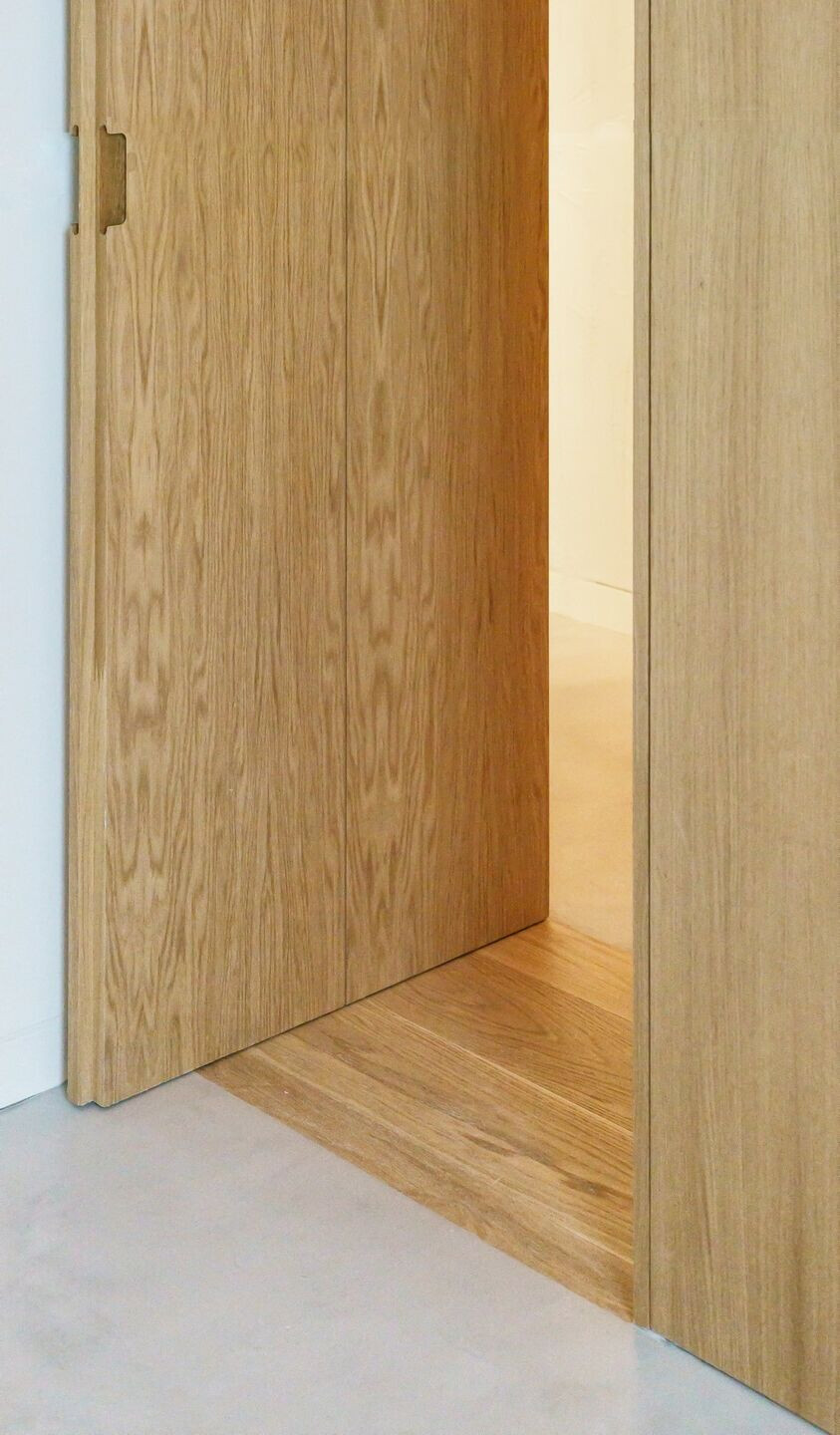 Furthermore, the project seeks to improve the environmental comfort of each home, enhancing the natural cross ventilation of all the rooms through the different courtyards, as well as introducing a radiant-cooling floor system that, combined with the thermal inertia of the primitive walls, contributes to the thermal stability of the interior spaces. Likewise, an aerothermal pump act as a source of renewable energy production for the entire complex.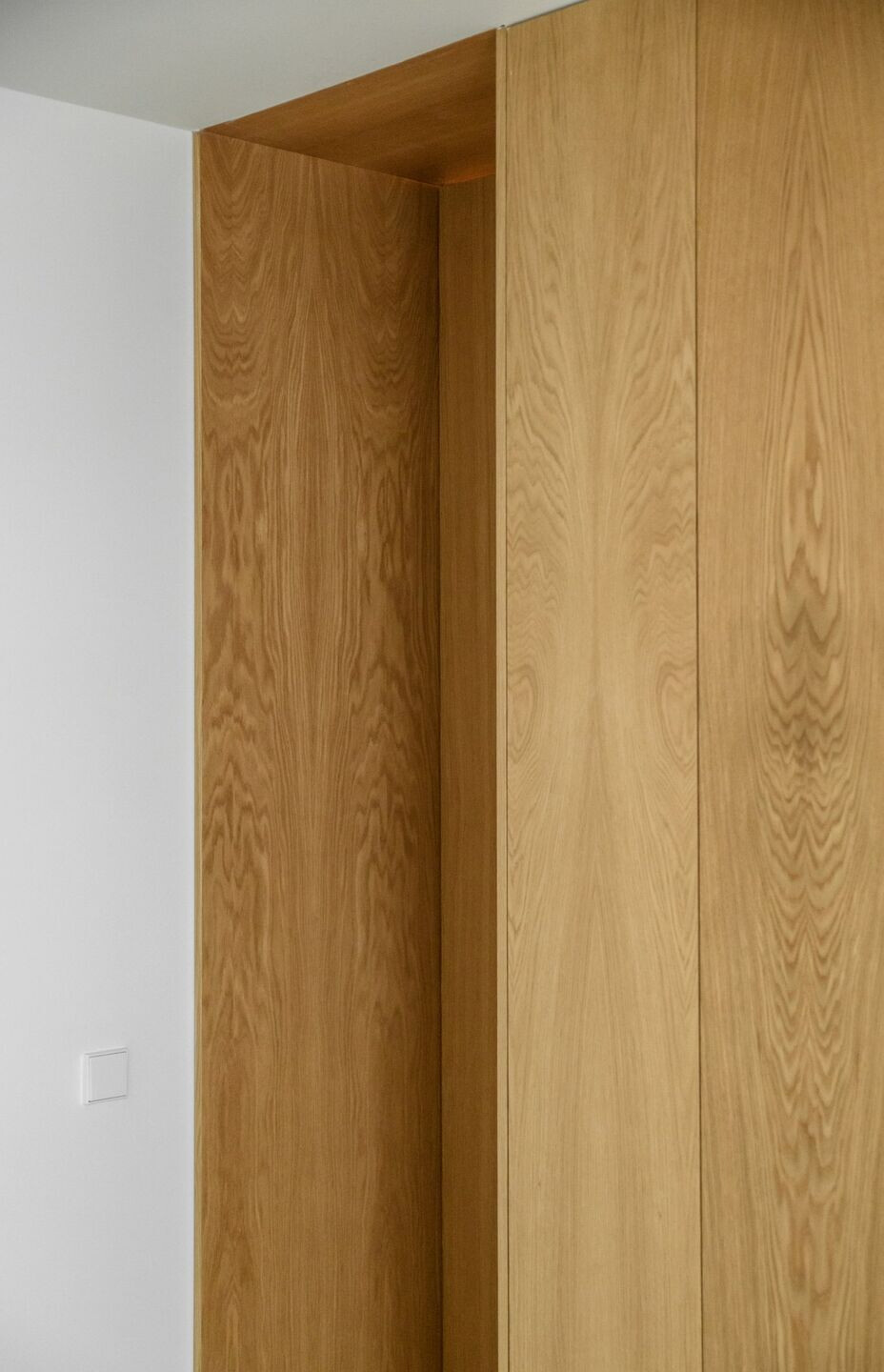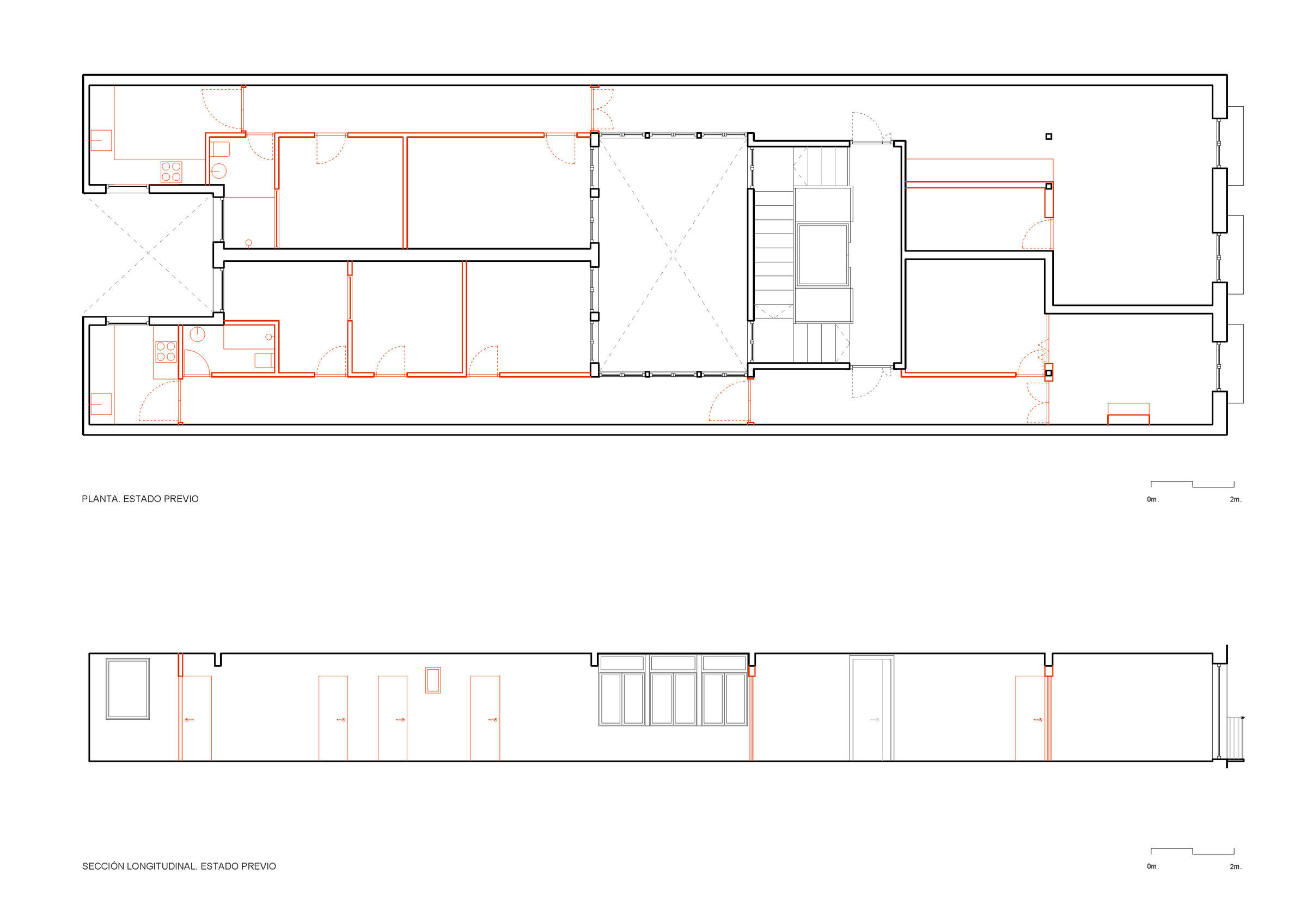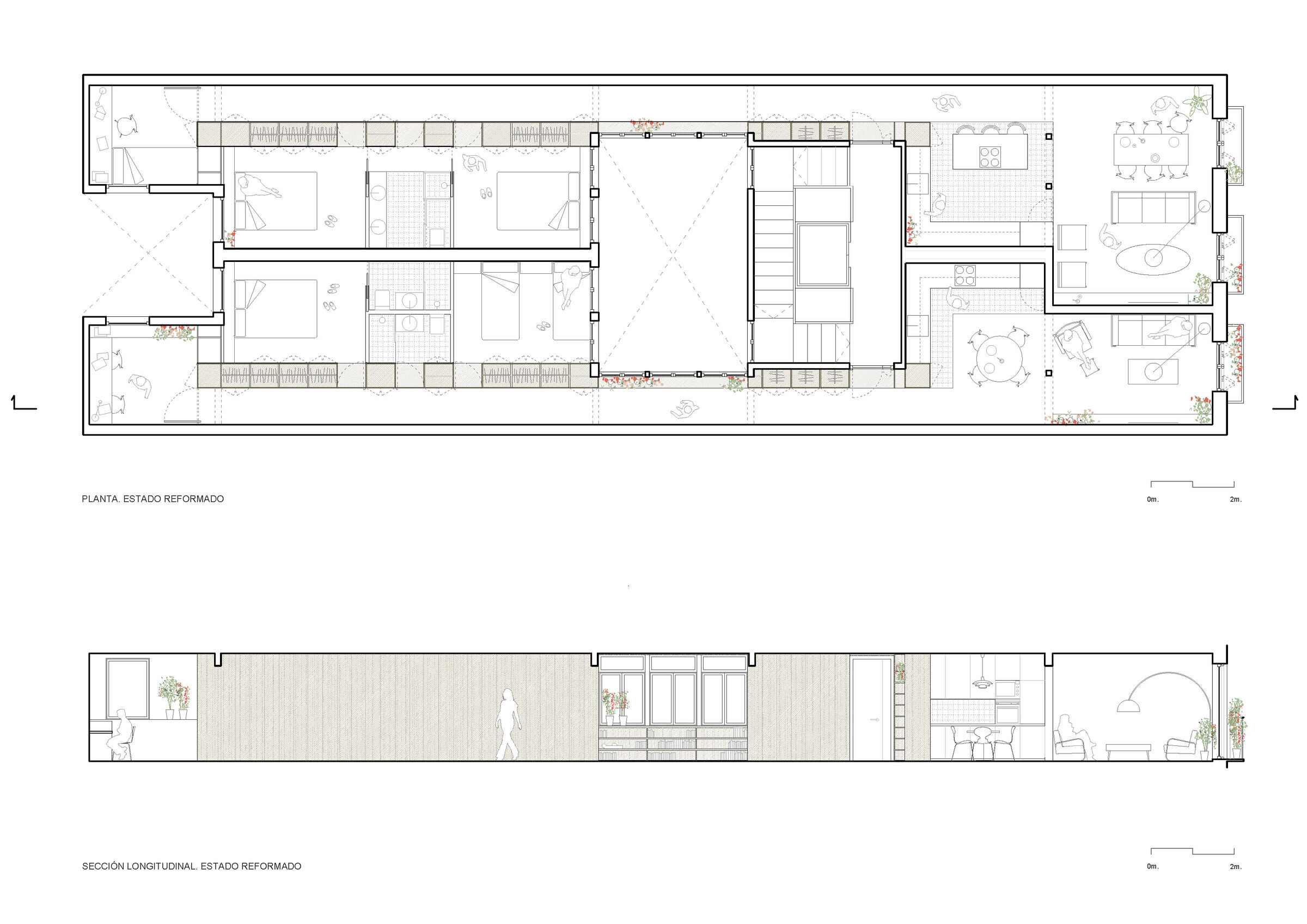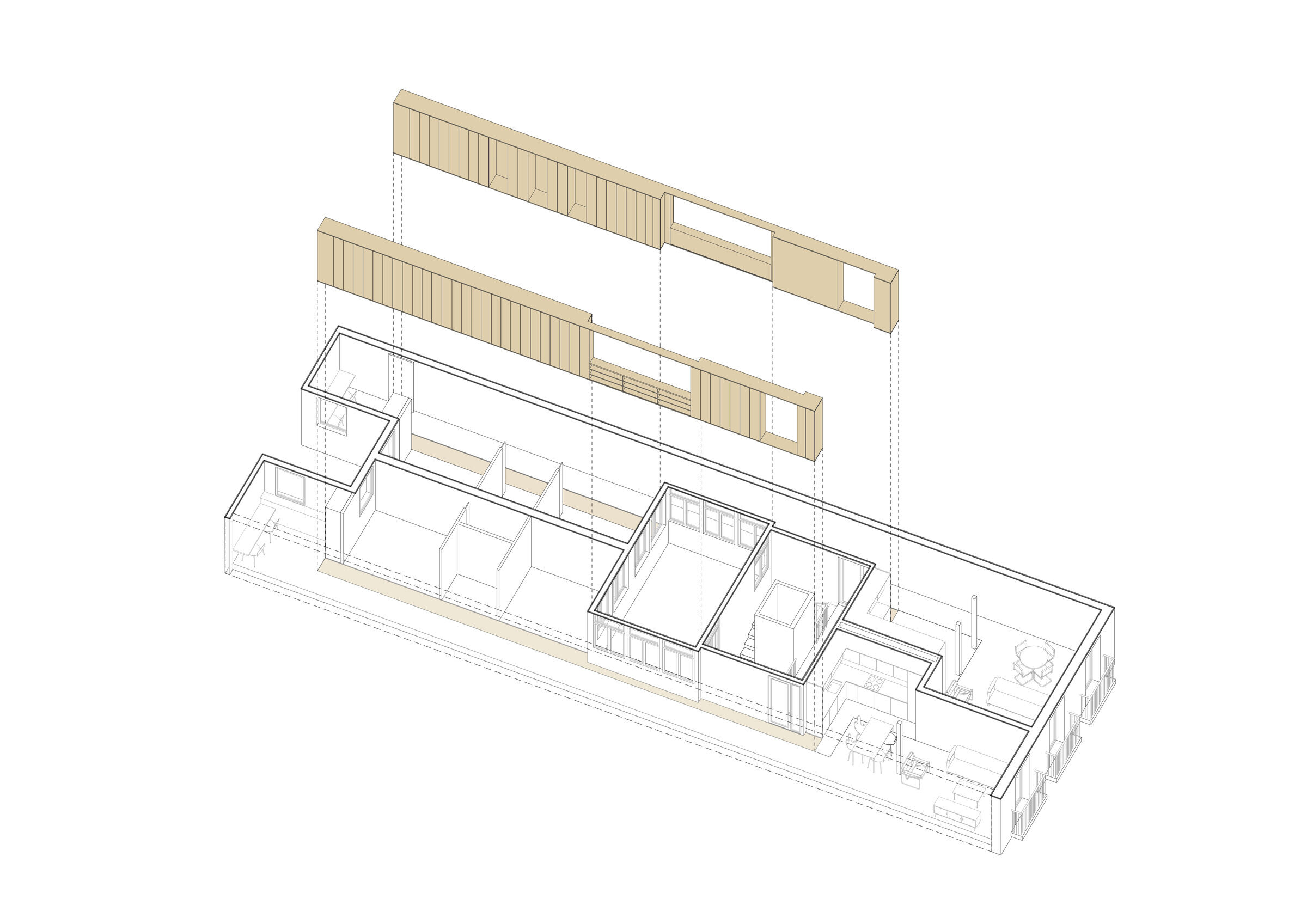 Material Used:
1. Windows: Cortizo
2. Glass: Saint gobain
3. Floor: Lafarge