The lower ground and upper reception living areas of the house are transformed to create a unified relationship with the remodelled garden, improving access and facilitating new through views. New sliding doors and roof lantern bring daylight and sunlight into the lower ground family room.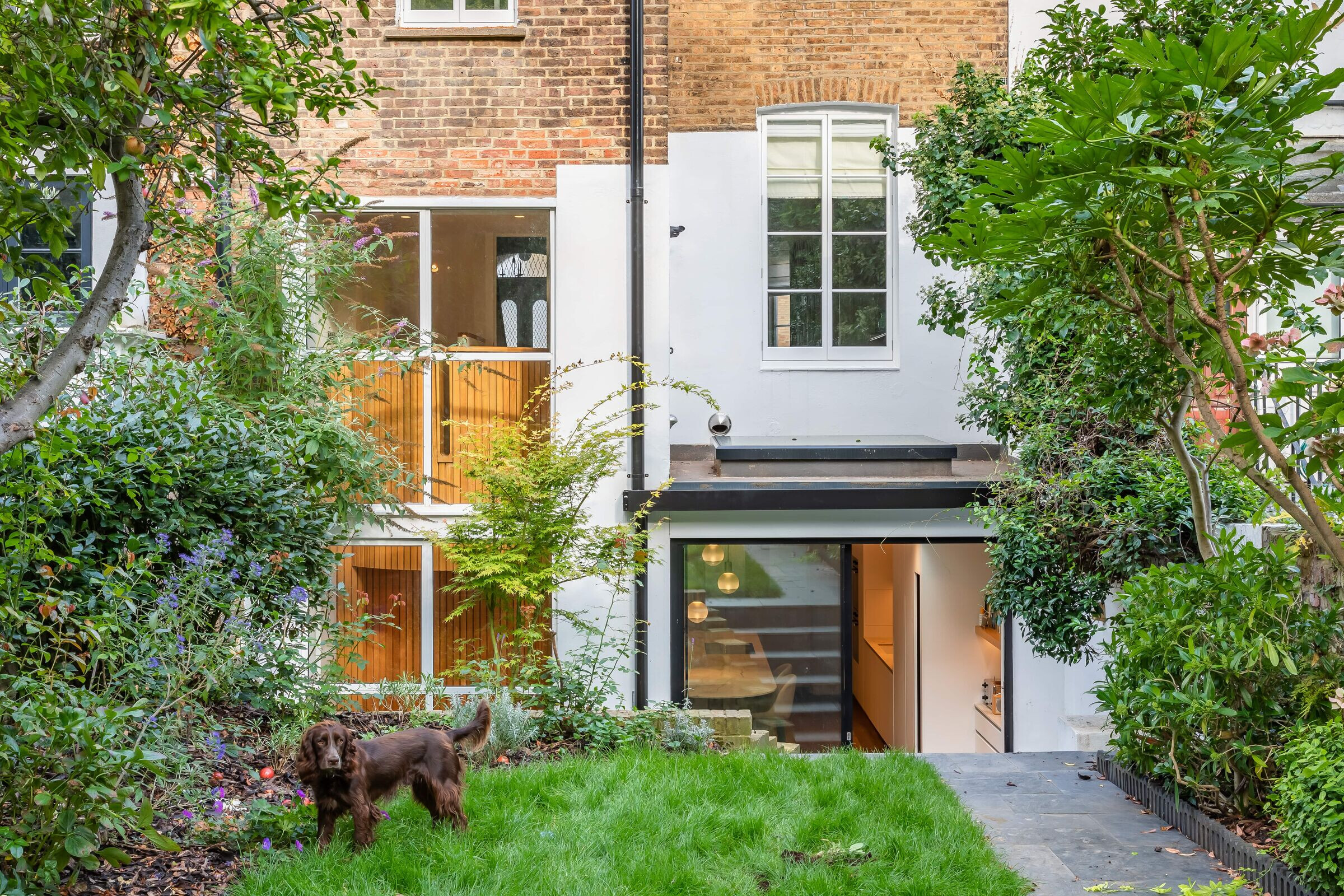 The remodelling creates a new oak slatted sinuous timber staircase connecting the lower ground floor and upper entrance level. The form of this sculptural element simultaneously forms an ingle nook bench within the family room and a new stair landing 'pulpit' above at reception level, set within a double height space and enjoying views to the garden. A utility space is concealed beneath the stair.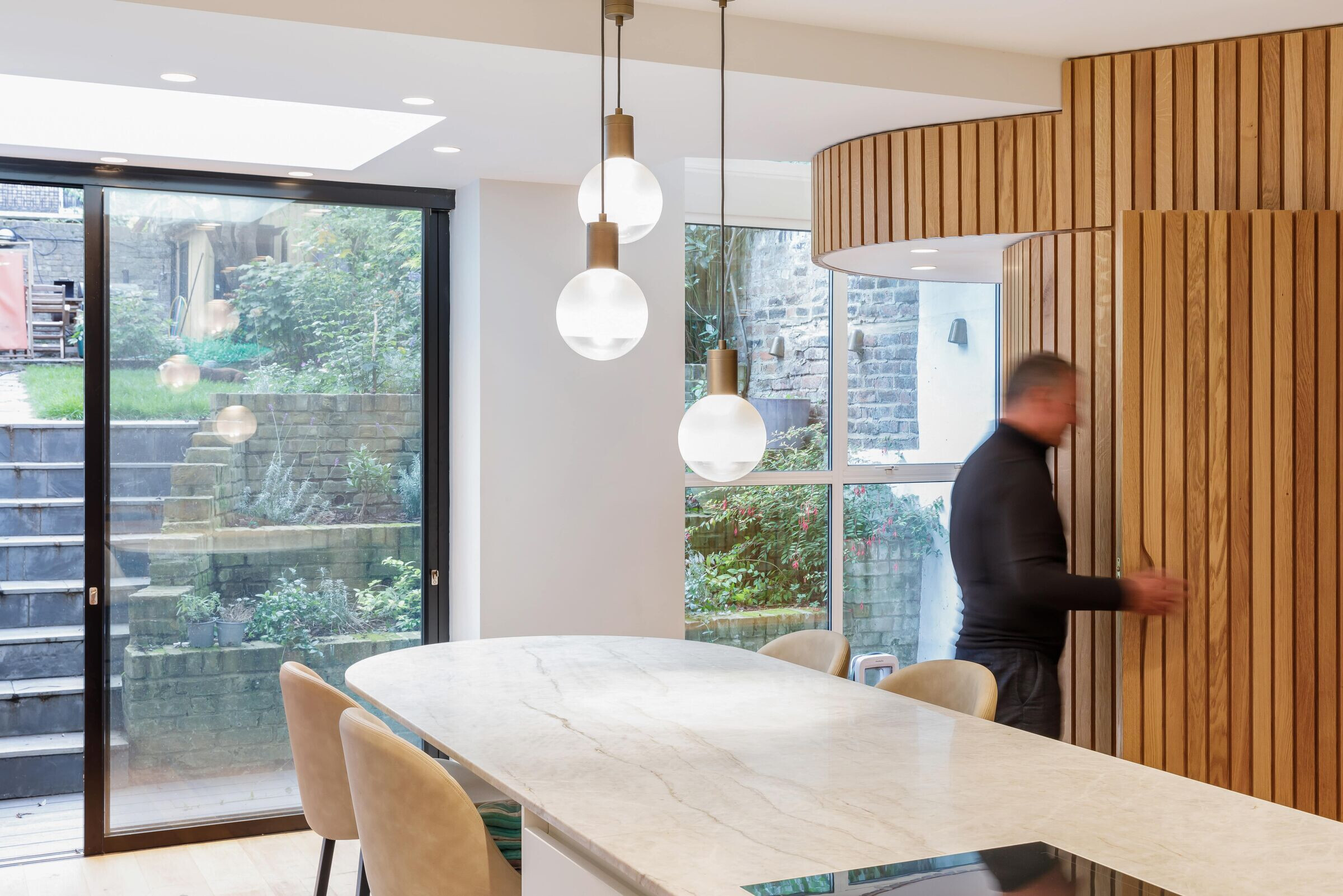 A library with garden reading seat is built into the upper ground reception room looking out over the garden.