The 50 sqm vacation apartment islocated a 5-minute walk from the Mediterranean Sea, filled with decorative treasures from the Far East, designed in clean Scandinavian aesthetics, and yet, this combination gives a natural and harmonic feeling.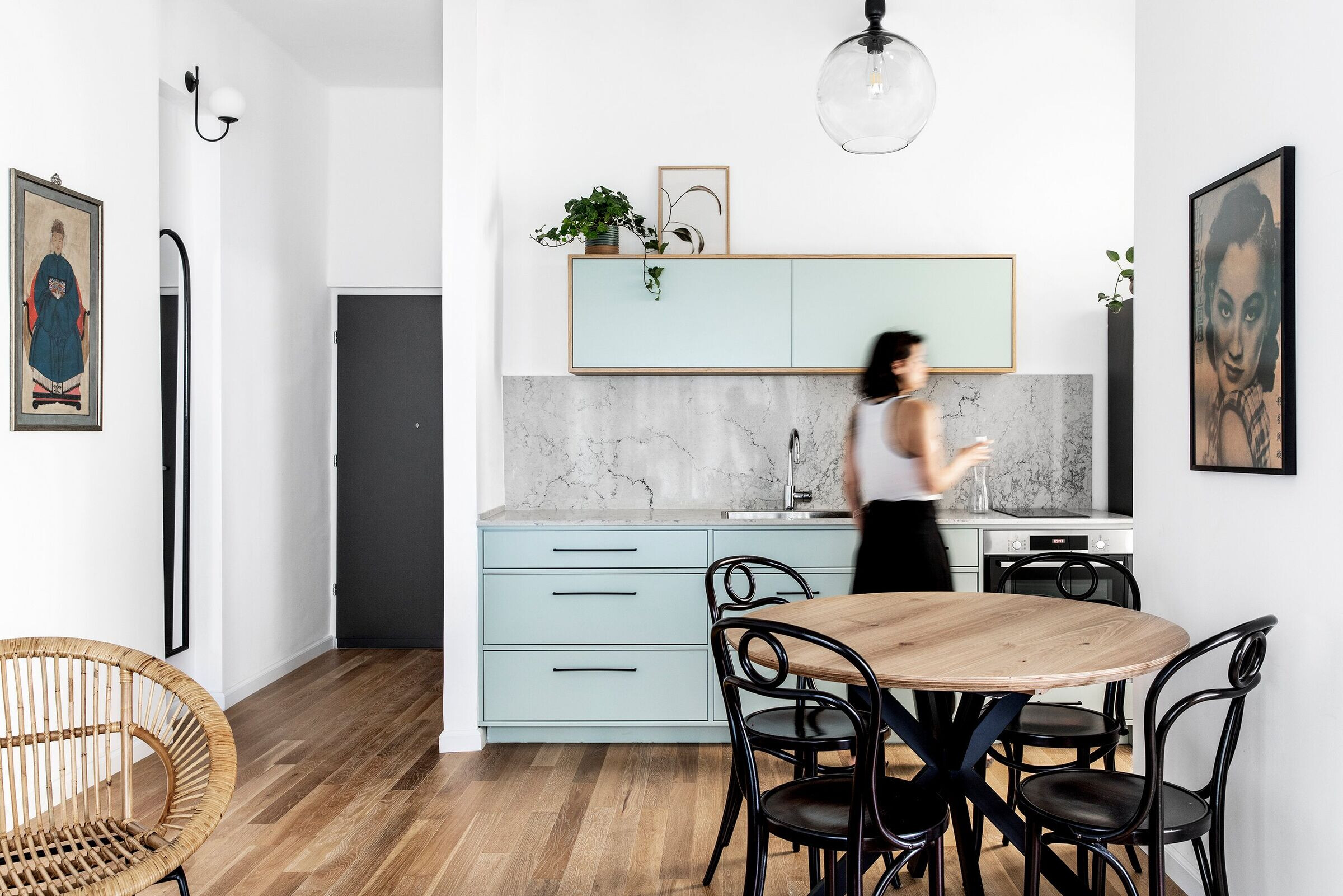 Originally had been built in the middle of the 20th century, the apartment was recently purchased by a couple who wanted to create their own retreat in the lively Tel Aviv city.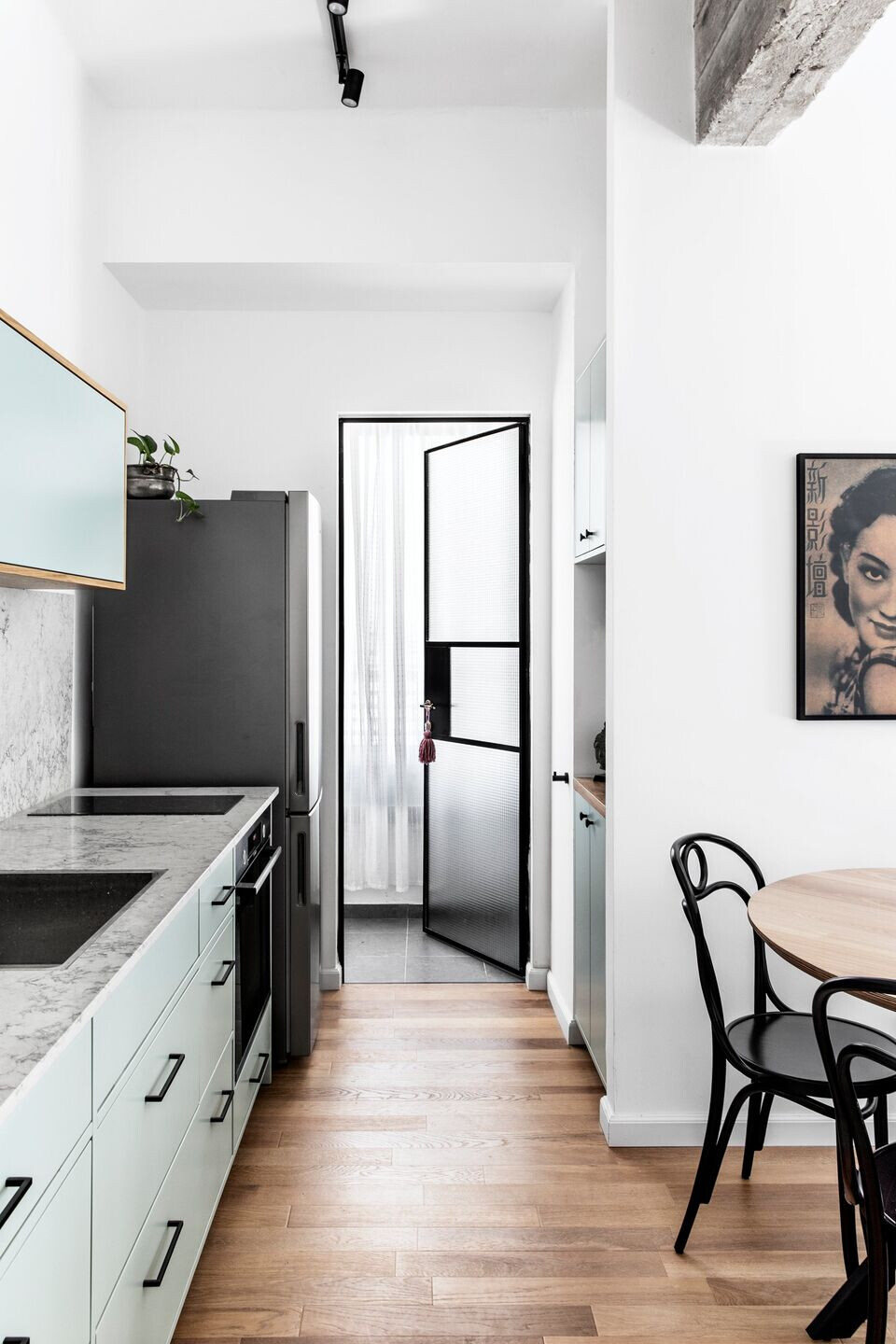 The given structural plan suited the owners' needs quite well, and therefore asked the designer not to make any drastic changes in the structure, apart from the kitchen and shower room that needed a new planning to make the small apartment more functional and feel more spacious.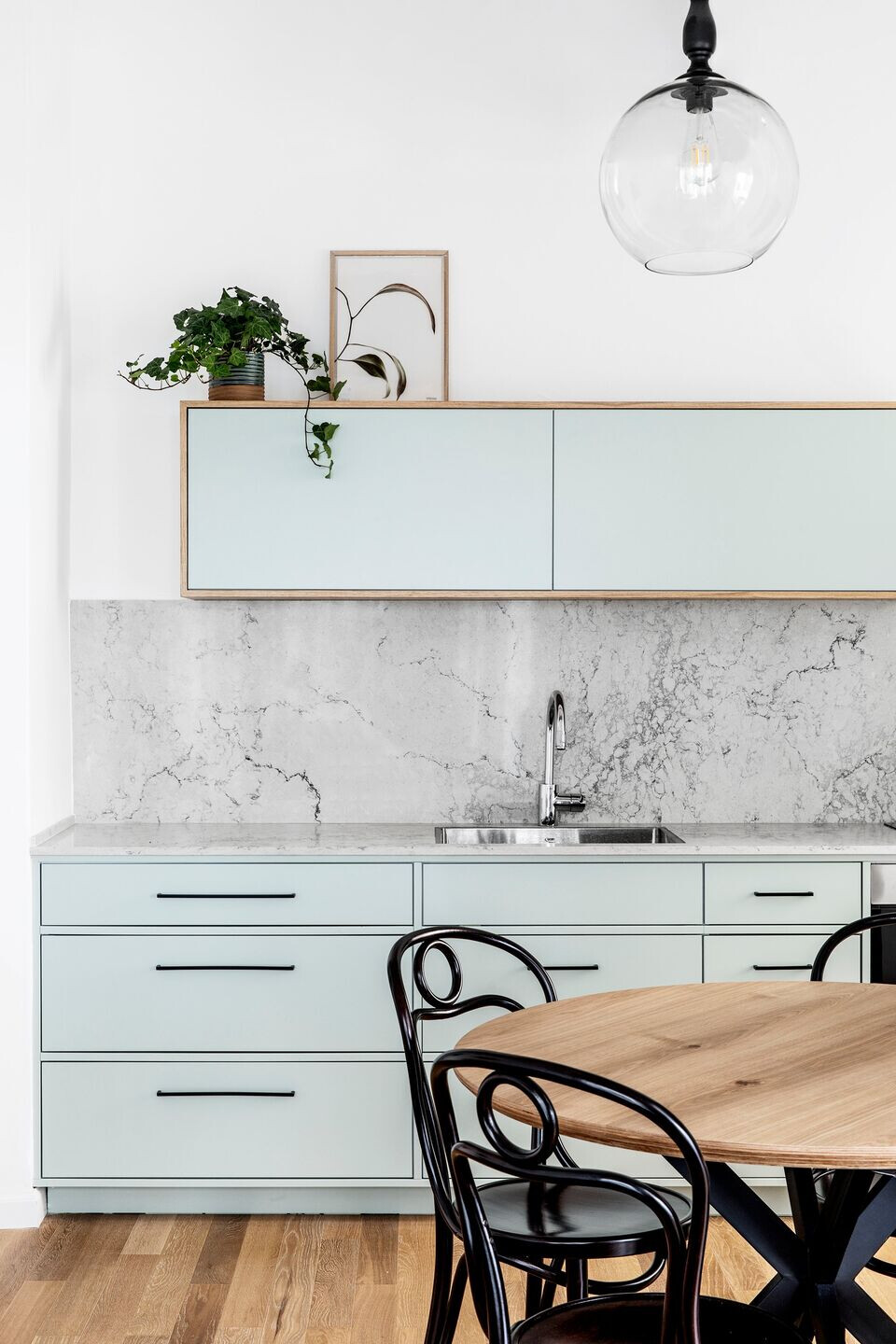 However, the cosmetic changes were quite radical. The original floor was covered with natural oak parquet, except the bathroom and the balcony, which were paved with vintage greenish concrete tiles, a tribute to the apartment's local history. Two iron doors were designed, one double-door to separate the living room from the longitudinal porch, and one to separate the kitchen from a small service porch.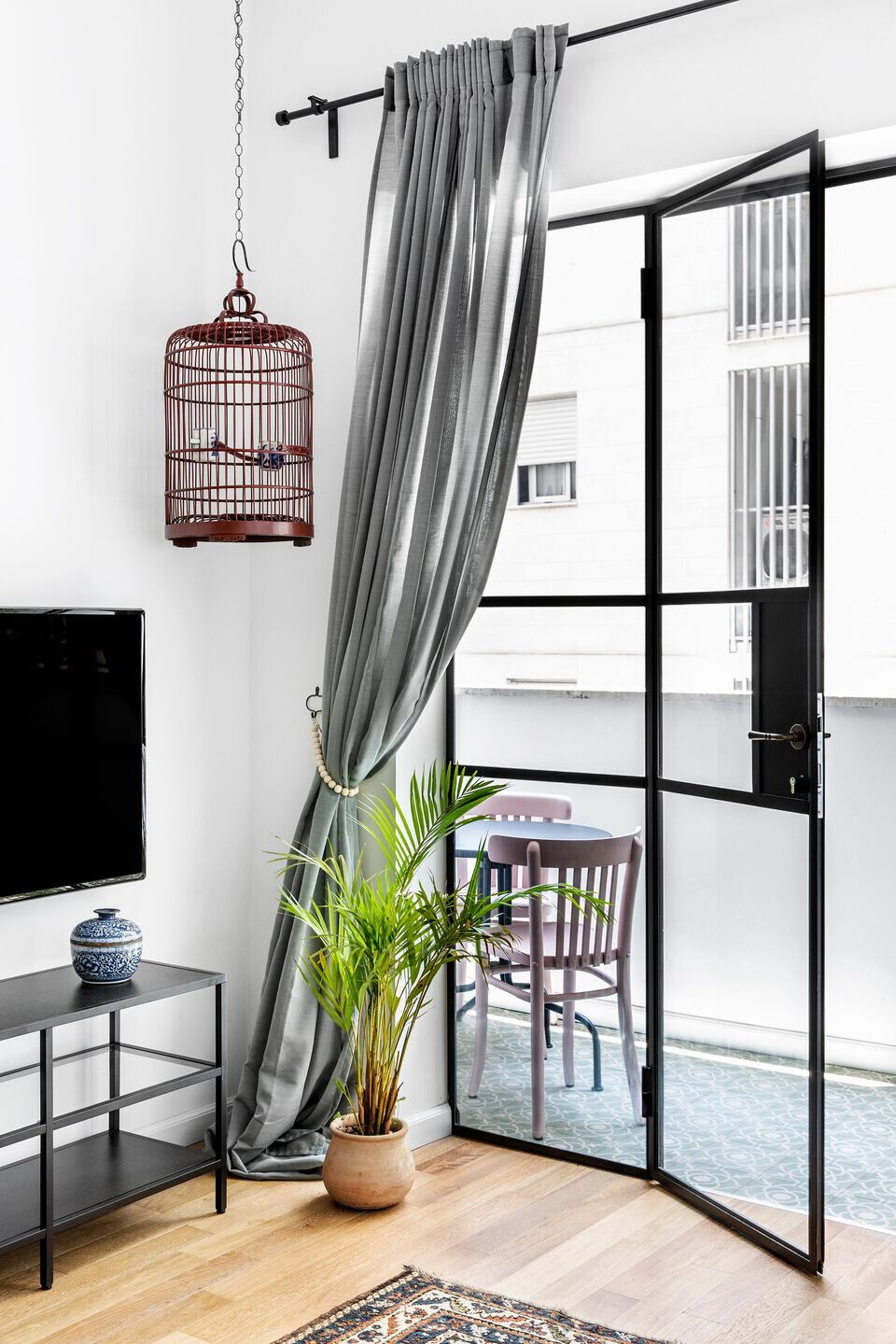 Tel Aviv is a crowded city,and thereforethe longitudinal porch of the living room faces a neighboring building. In order to allow privacy, a lightweight and airy partition was designed in a way that does not block the natural light.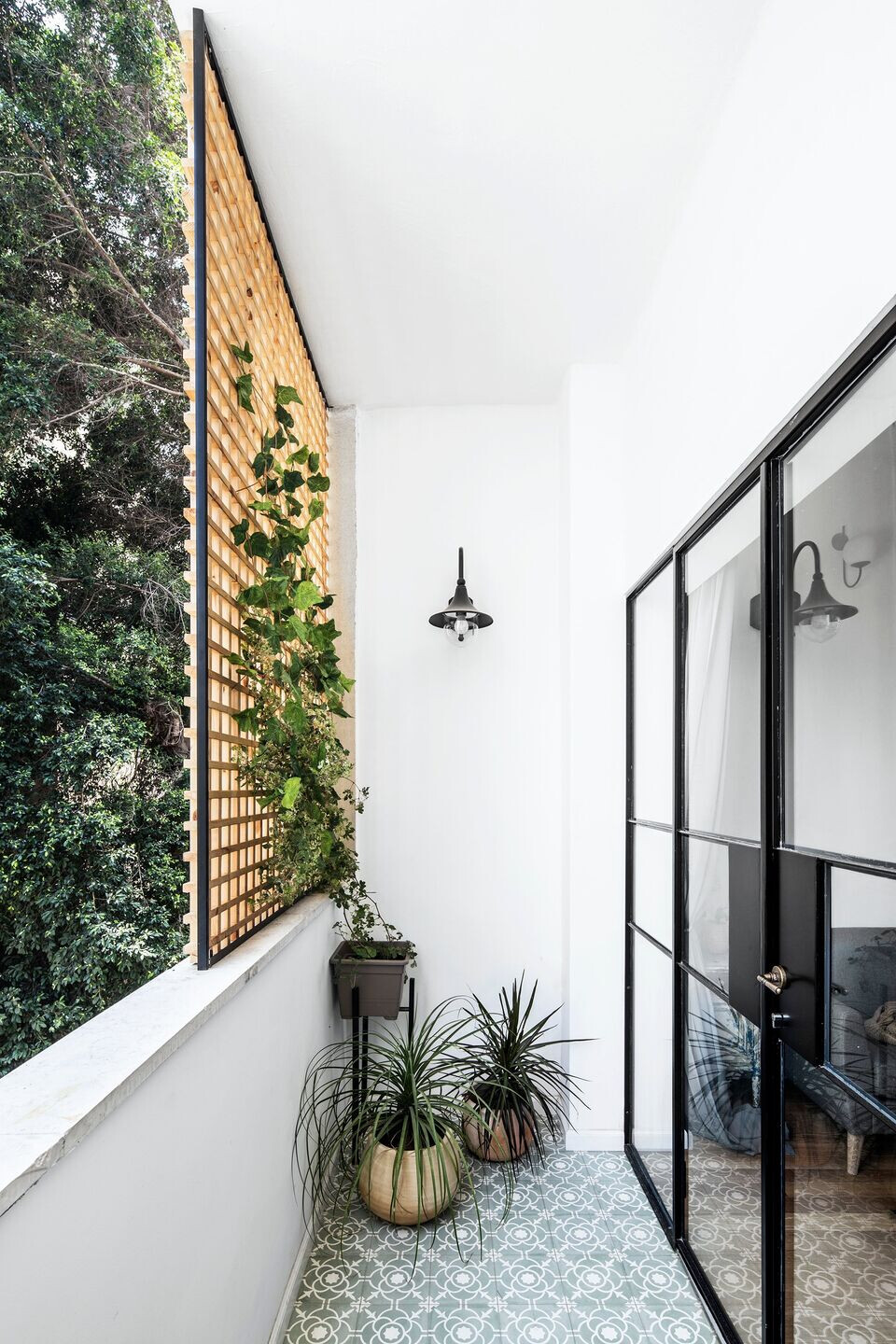 The carpentry work is delicate and soft – a small functional kitchen and a wardrobe that utilizes and emphasizesthe full height of the ceiling.
In order to make the small apartment feel more specious, the impressive height of the ceiling (more than 3 m in height) was also highlighted with minimal lighting fixtures, that were placed higher than usual.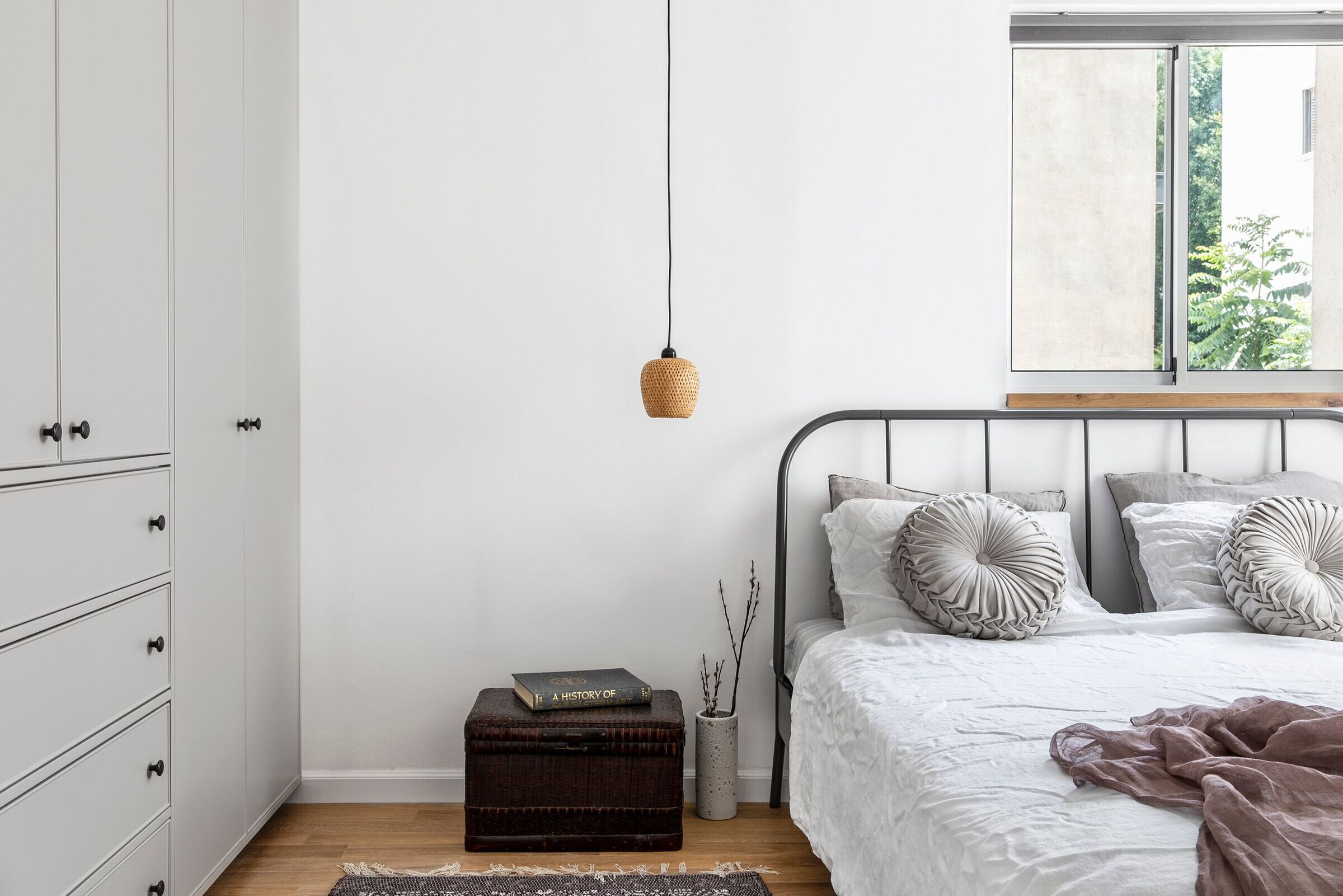 Accessorizing mainly delt with combining various decorative itemsthat tell the owners'story and echoestheir many voyages to the Far East. A dowry box, a doorstep ornament, and a fabric from Indonesia, together with a monk statue from Burma, a coffee table from India, and a birdcage from China are just a part of the owners' impressive collection.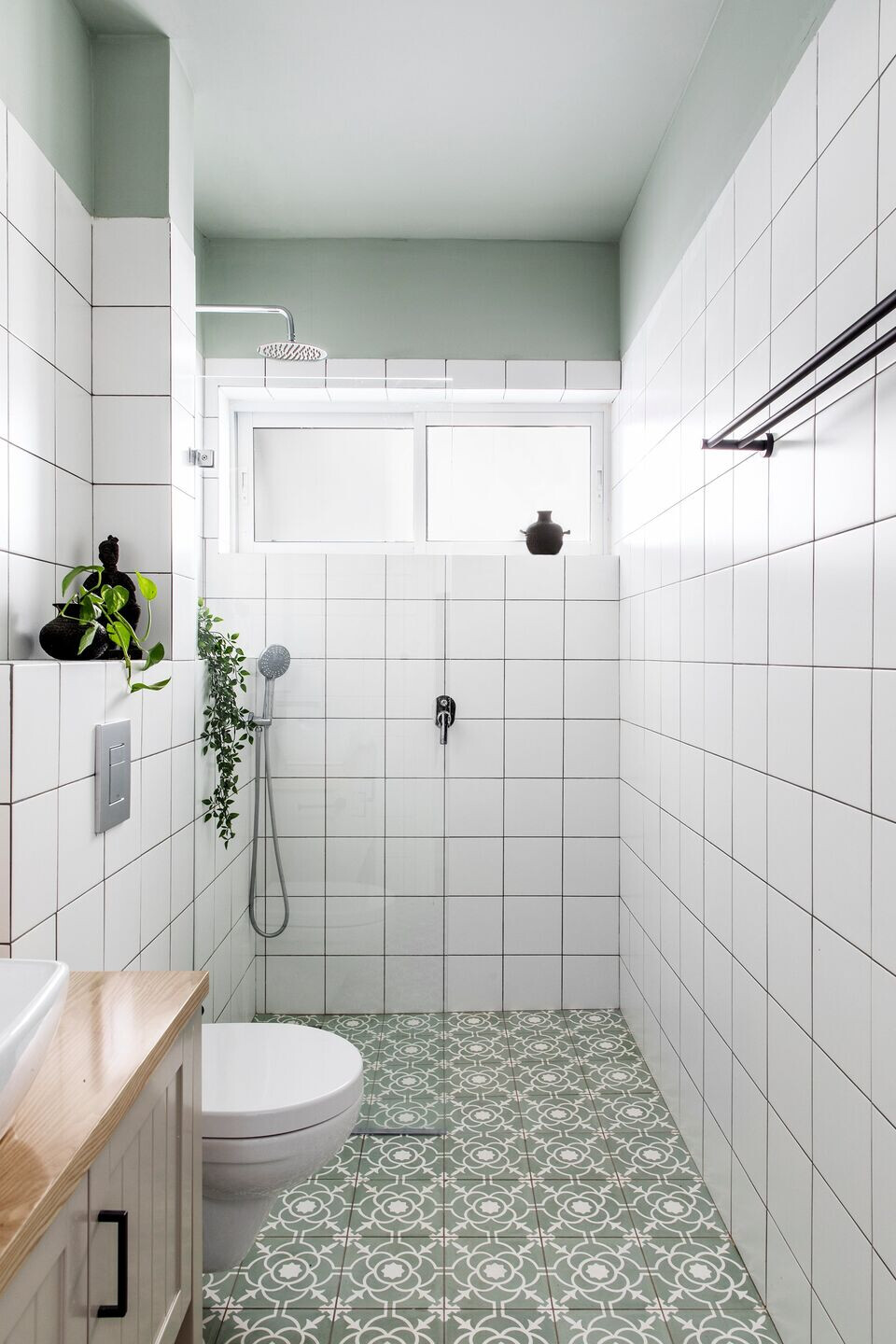 Material Used :
1. Caesarstone – Kitchen countertop and wall covering – Supernatural collection, 5043
2. Noga cement tiles – Flooring in shower room and balcony – 20X20 cement tiles SH134-25