Van Wijnen's office in Heerenveen has been transformed into a place where productivity and creativity are stimulated, with enough space to relax and socialize. A real "Smart office" that revolves around sustainability and flexibility. " Everything in the building is focused on serving the employee in the best possible way." - Lieneke van der Arend, Executive Secretary. With smart sensors, workplaces are completely adapted to the preferences of the employee. Because light, desk height and the climate adapt to the employee, we can really speak of flexible workplaces. The office is completed by movable elements that can be used as room dividers. As a result, the office moves around the employee.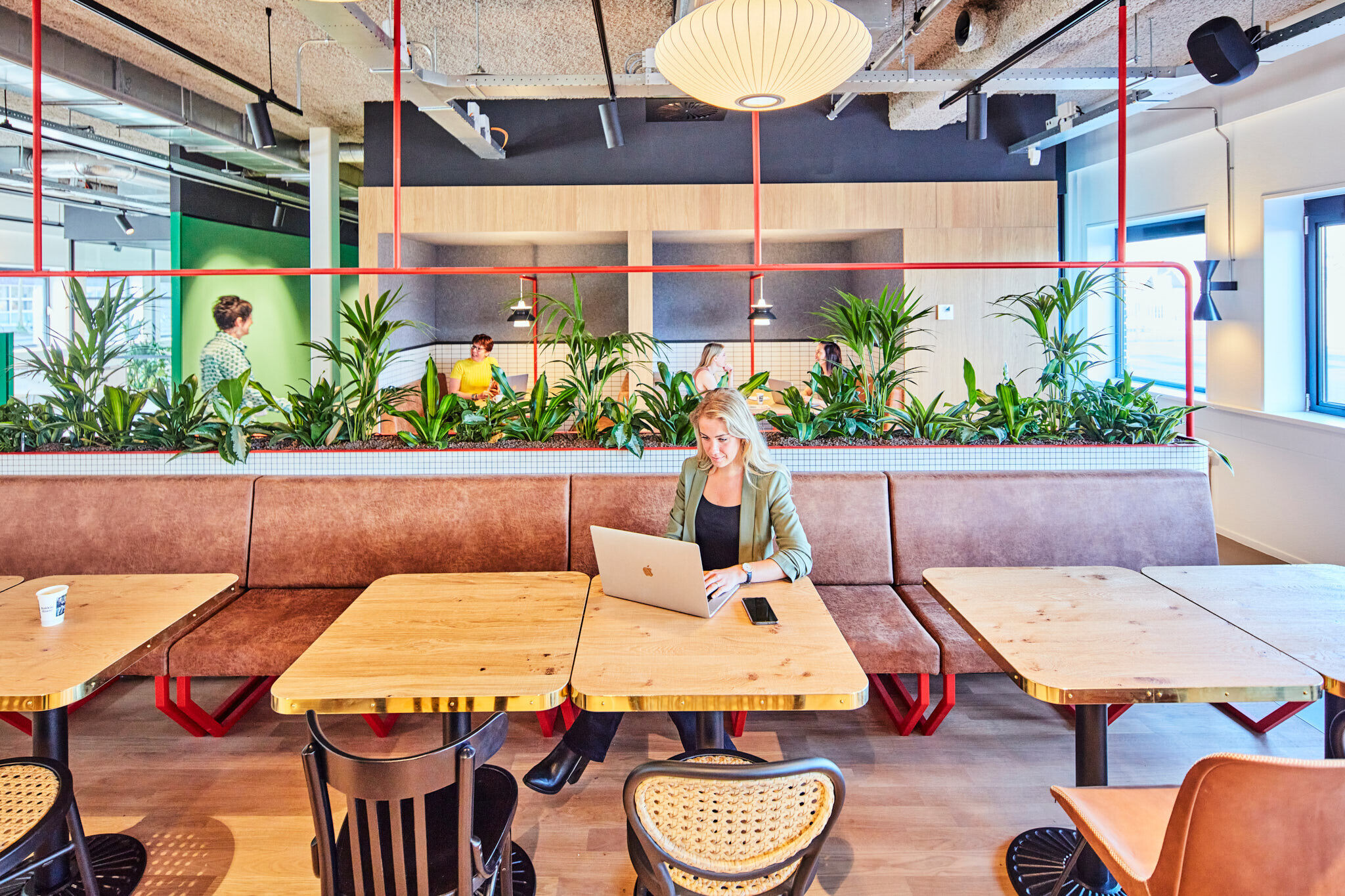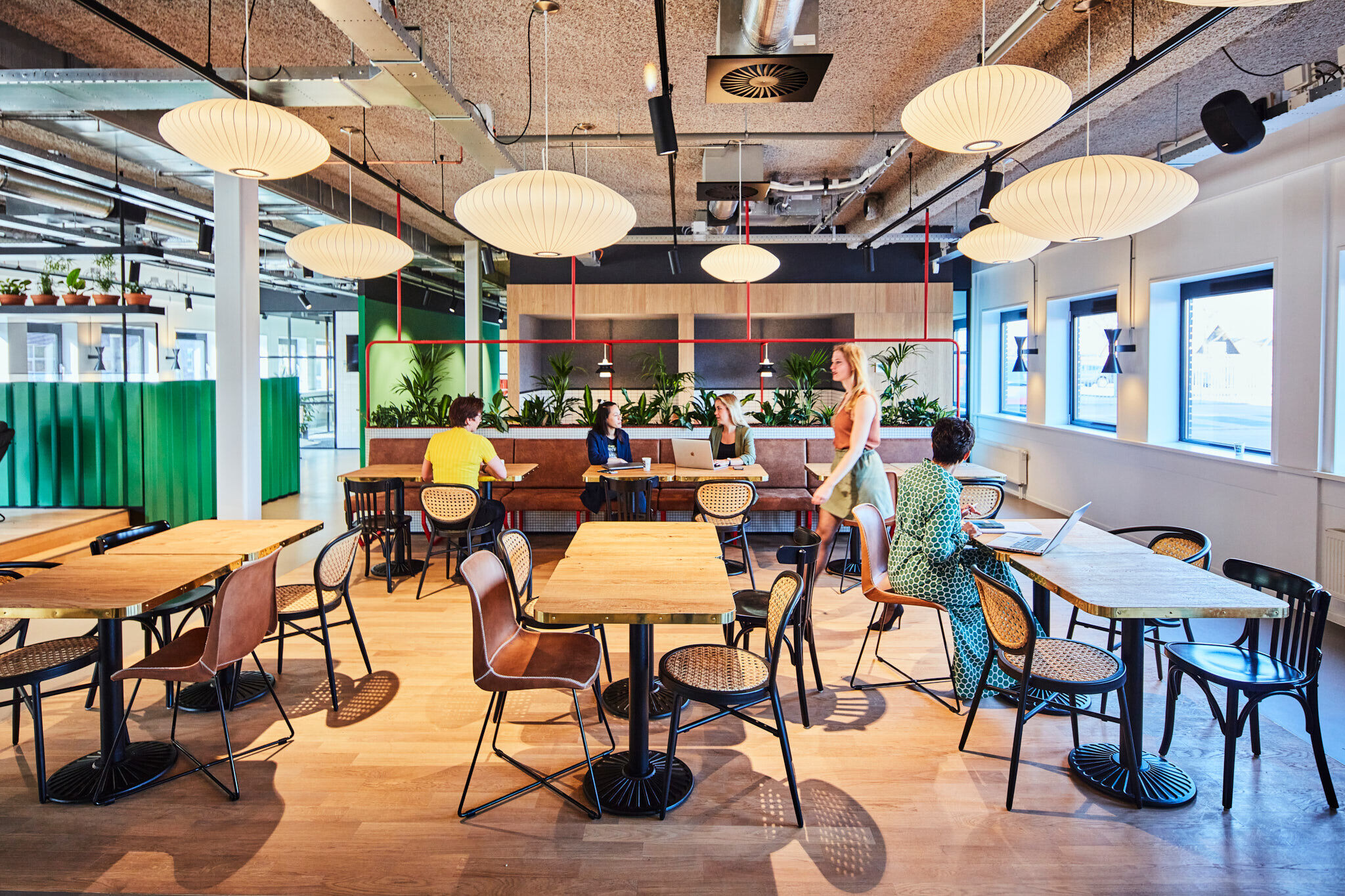 But how do you realize such a smart office?
The Oak Vital Office method has been applied for this. The Oak Vital Spaces is based on 9 basic principles that are beneficial for happiness at work, well-being and productivity of employees. As a result, in addition to flexible workplaces, employees also have the space to meet each other in the work café and restaurant. Employees can also withdraw into the game room, separate sitting areas or a green greenhouse. With this new working environment, Van Wijnen is ready for the next step and they are setting the trend with the office of the future.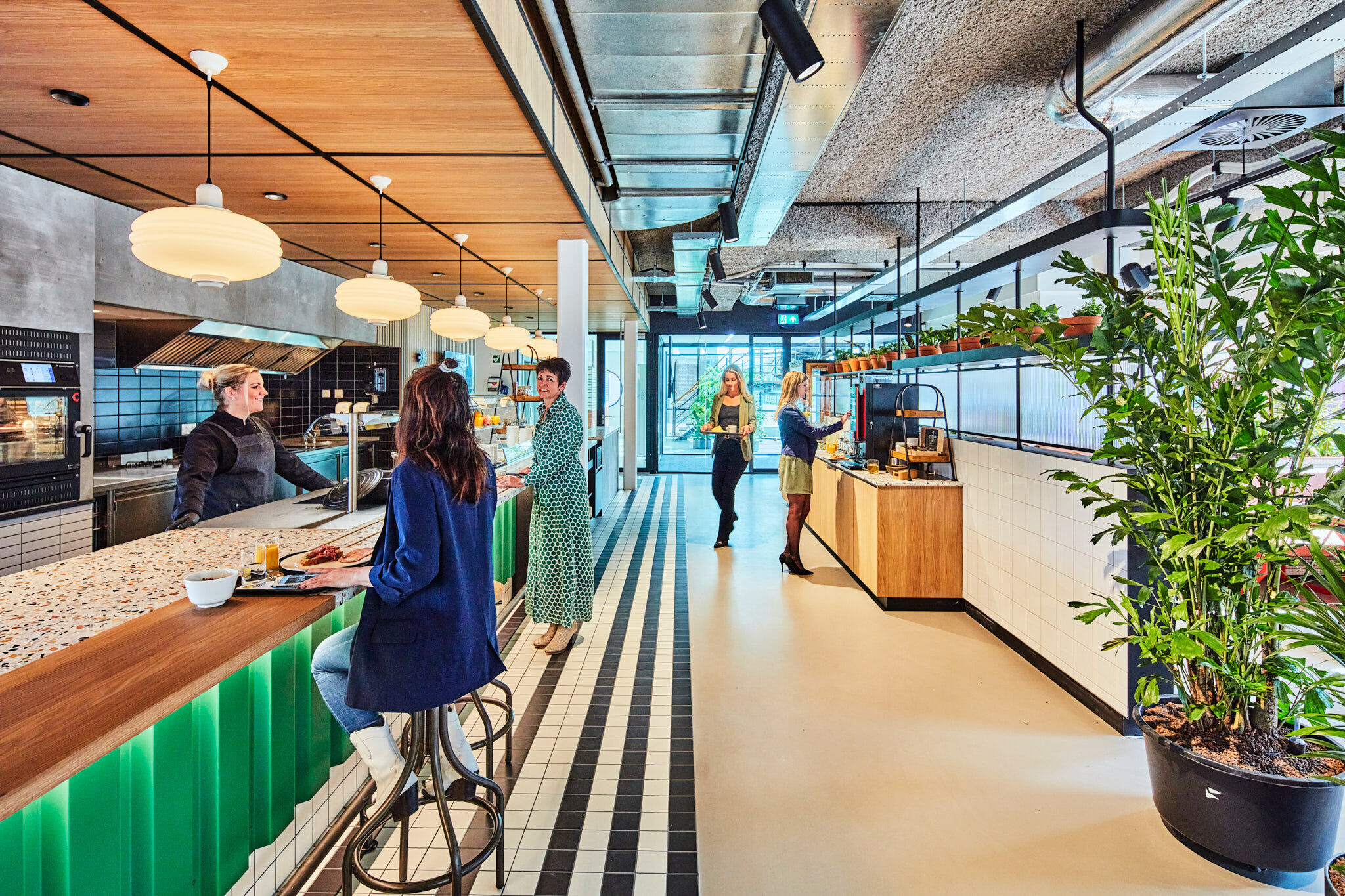 What was the brief?
Designing an open office without turning it into an open-plan office. It had previously been proven that an open-plan office does not work. In addition, the challenge was to design a flexible office with elements that can be dismantled and moved.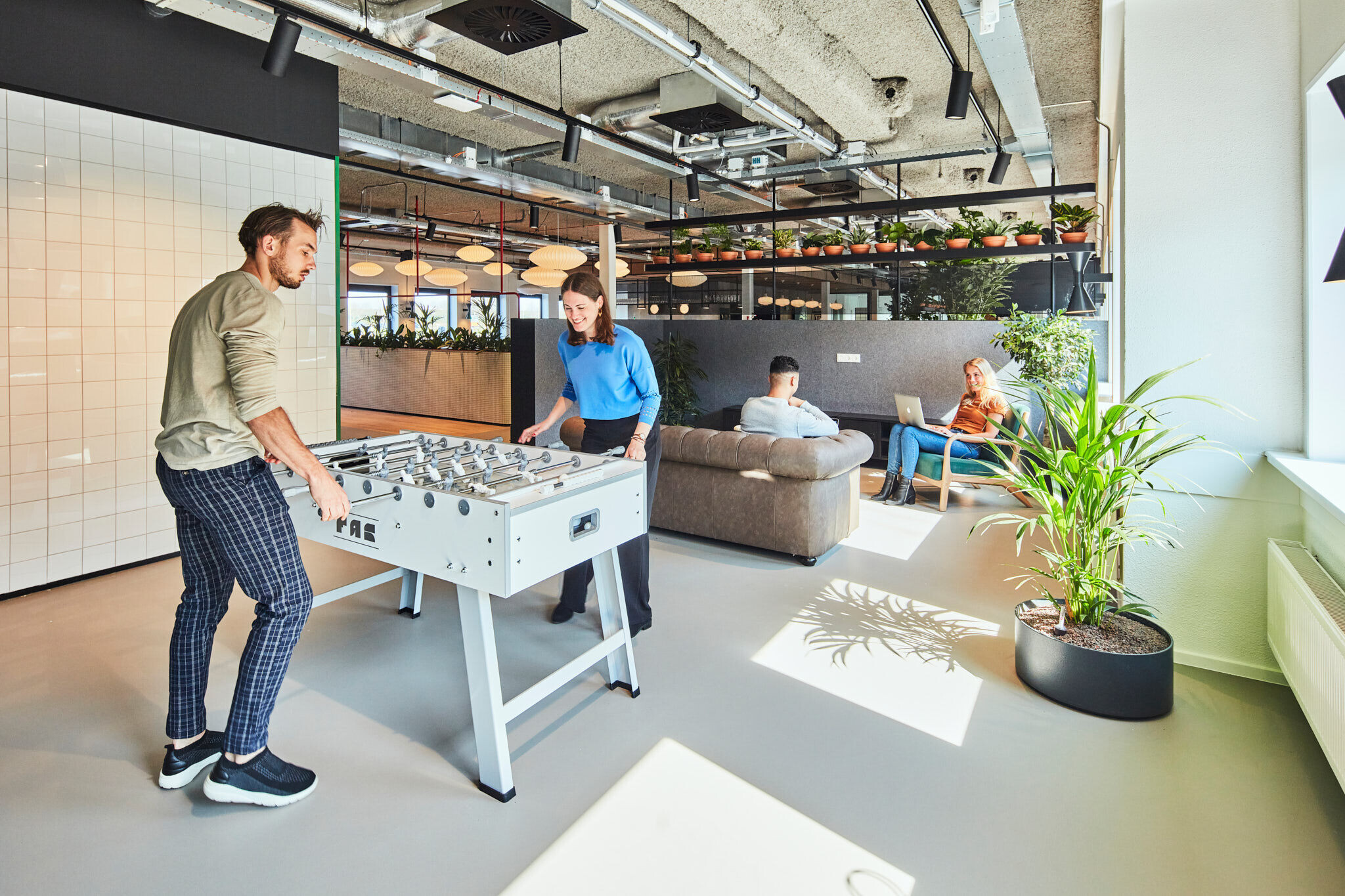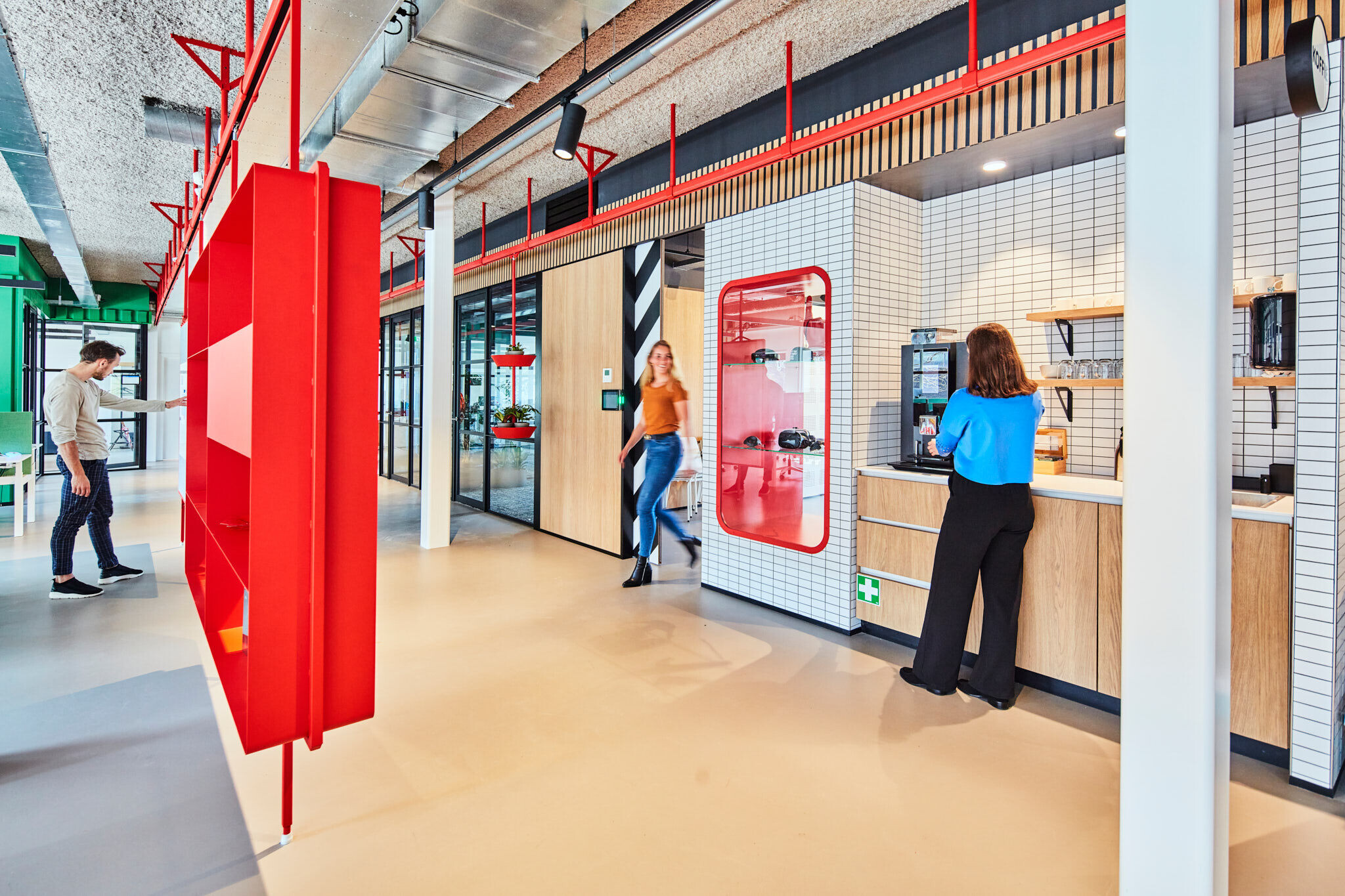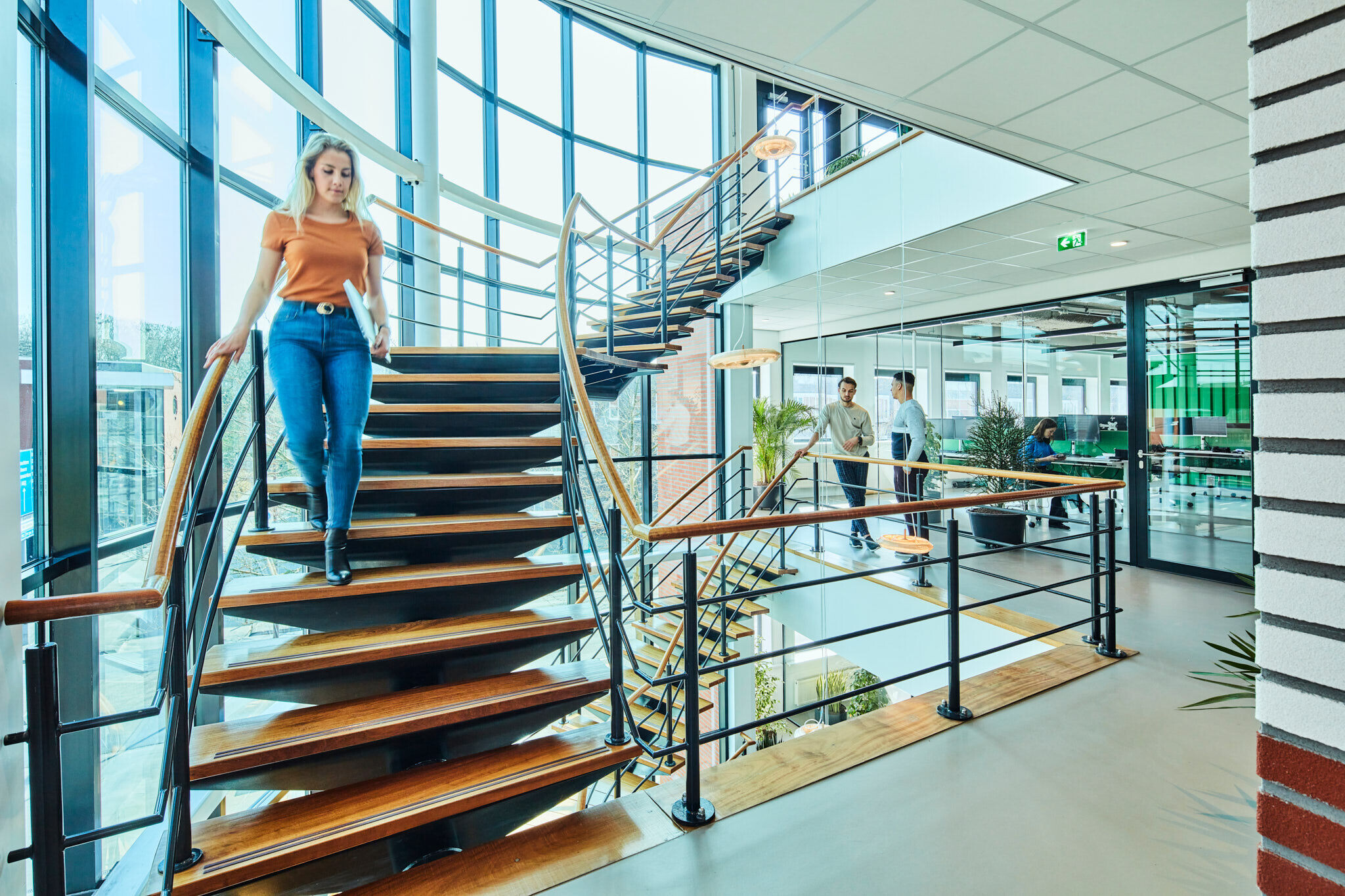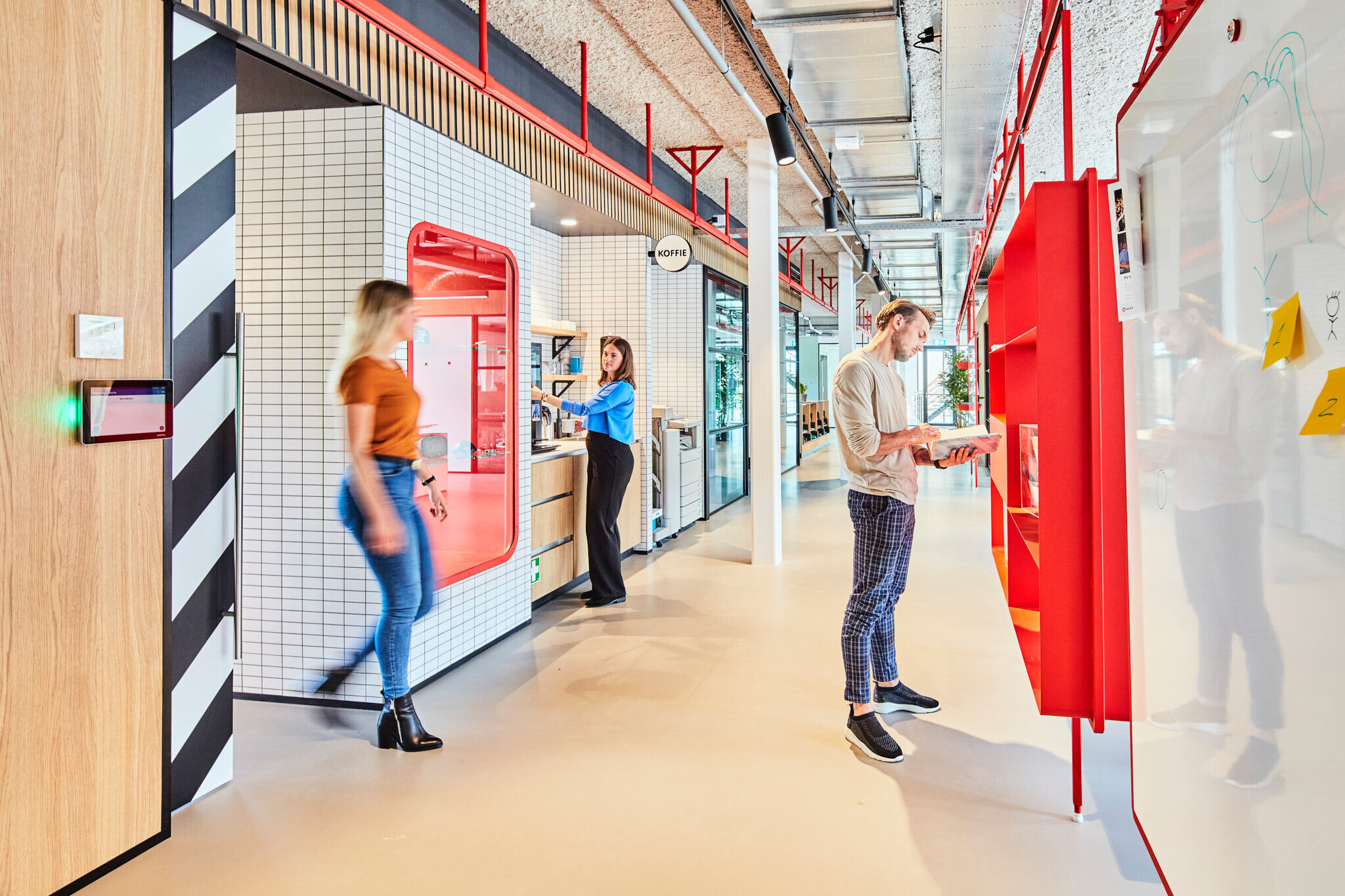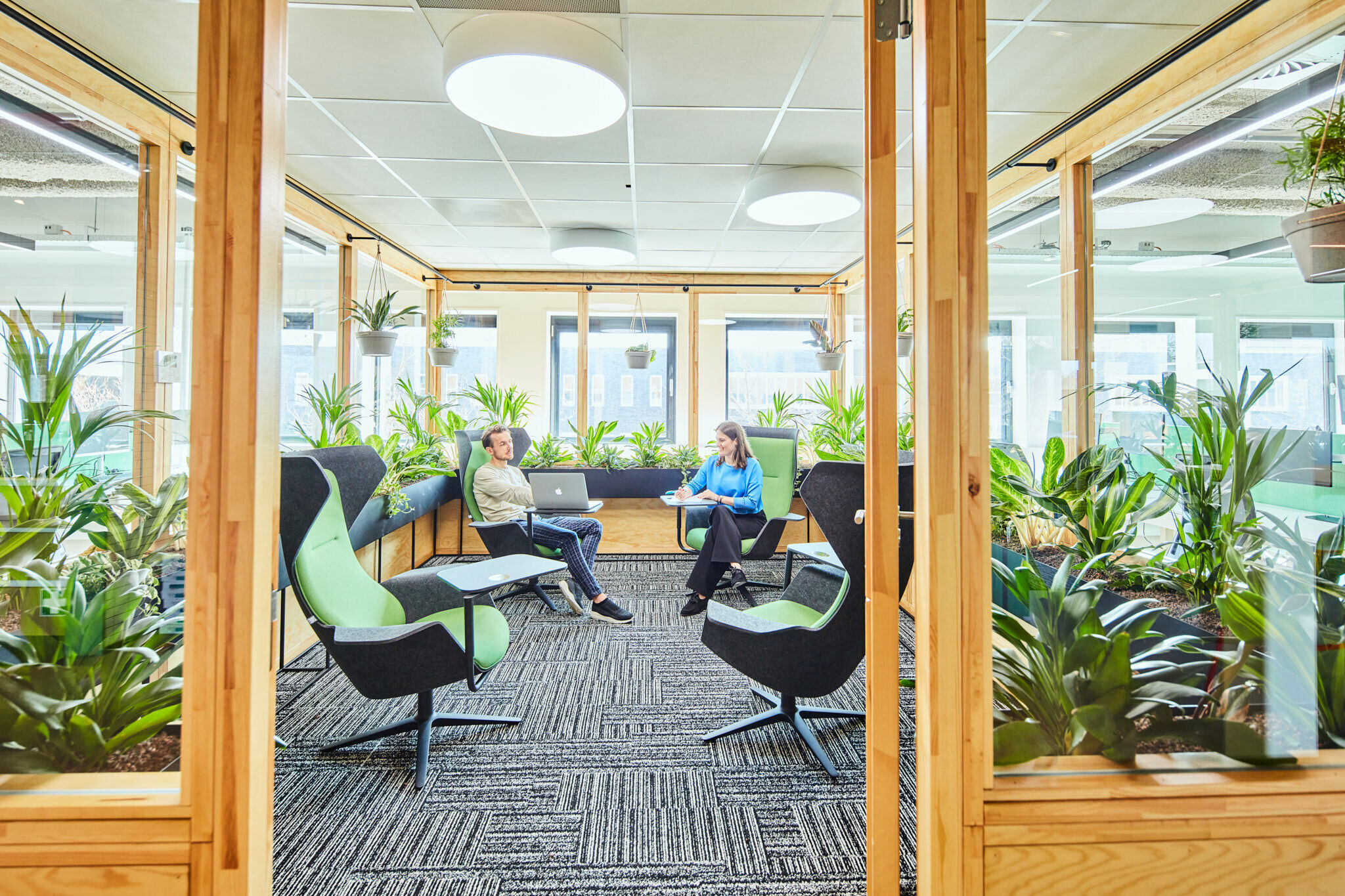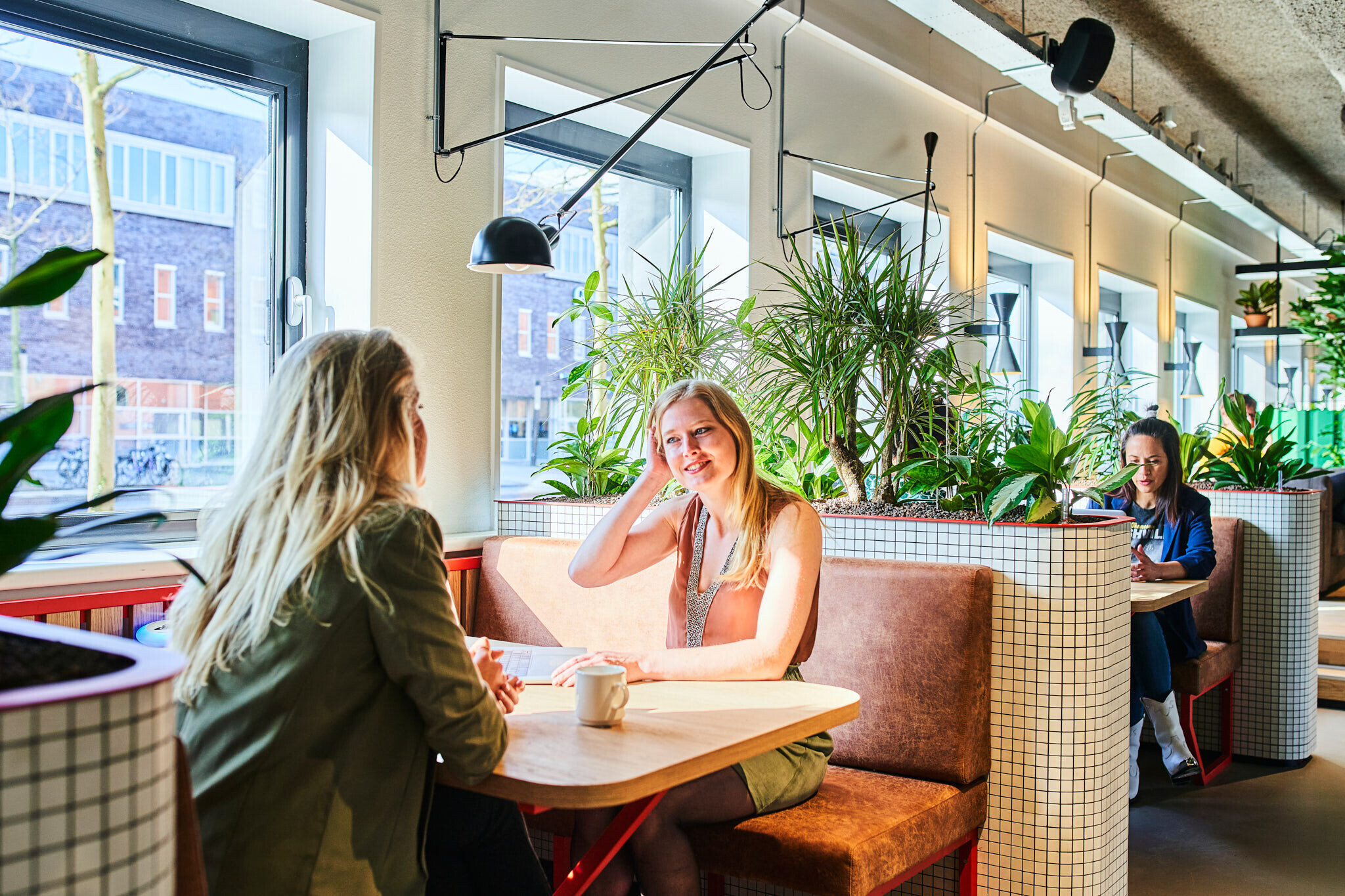 Material Used :
1. Flooring: Eurocol Liquid design, Interface Decibel
2. Interior lighting: Nemo Casina Applique de Marseille, Nelson Bubble lamp, Dirk Van der Kooij Sunflower
3. Interior furniture: De Vorm, Vepa, Klöber, Interstuhl Up
4. Ceiling: Acosorb