The Ulvenhoutselaan is a historical road on the southside border of Breda (NL). A new residential house has been built on the border of the Mastbos nature reserve and the river Mark.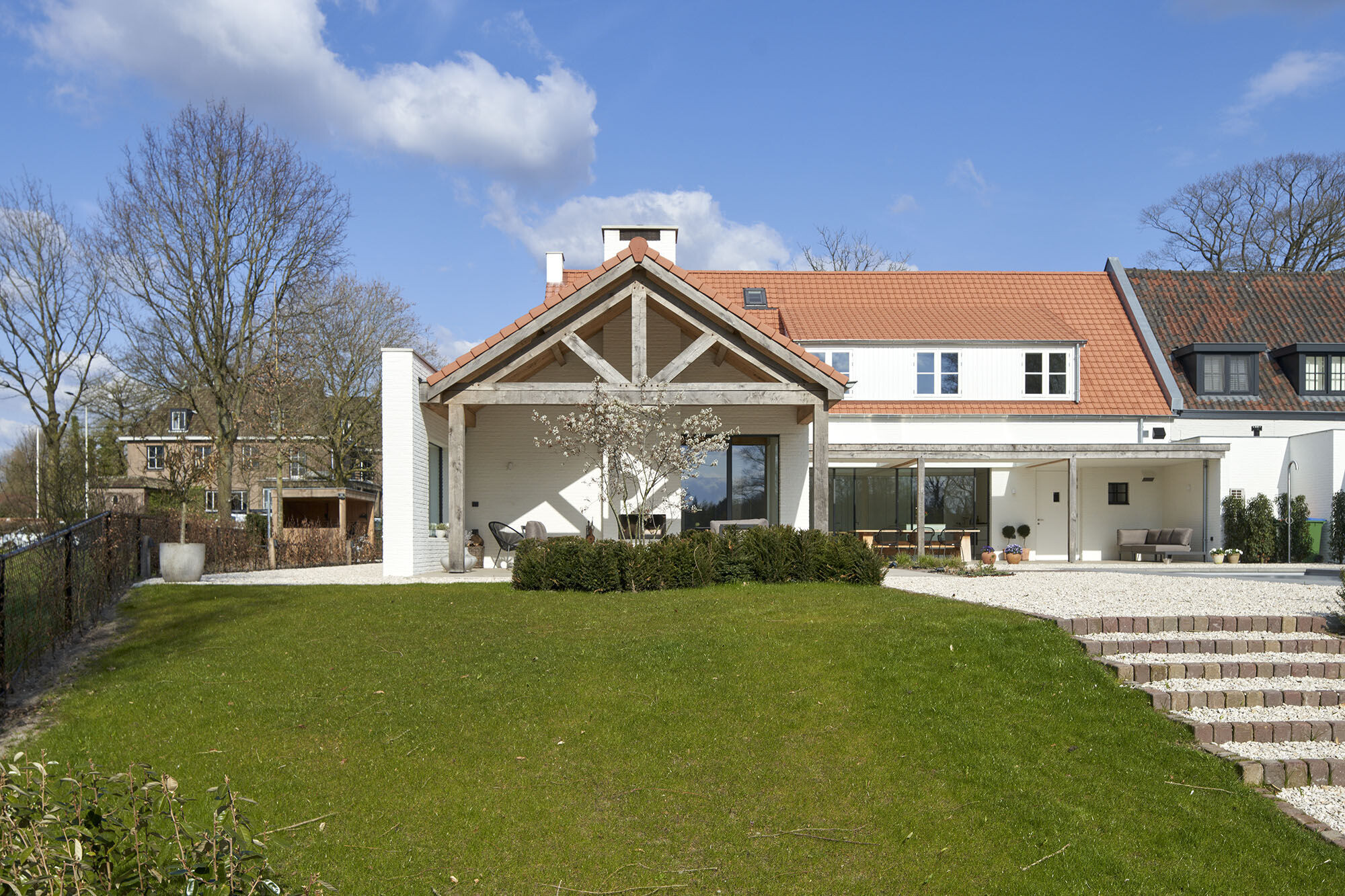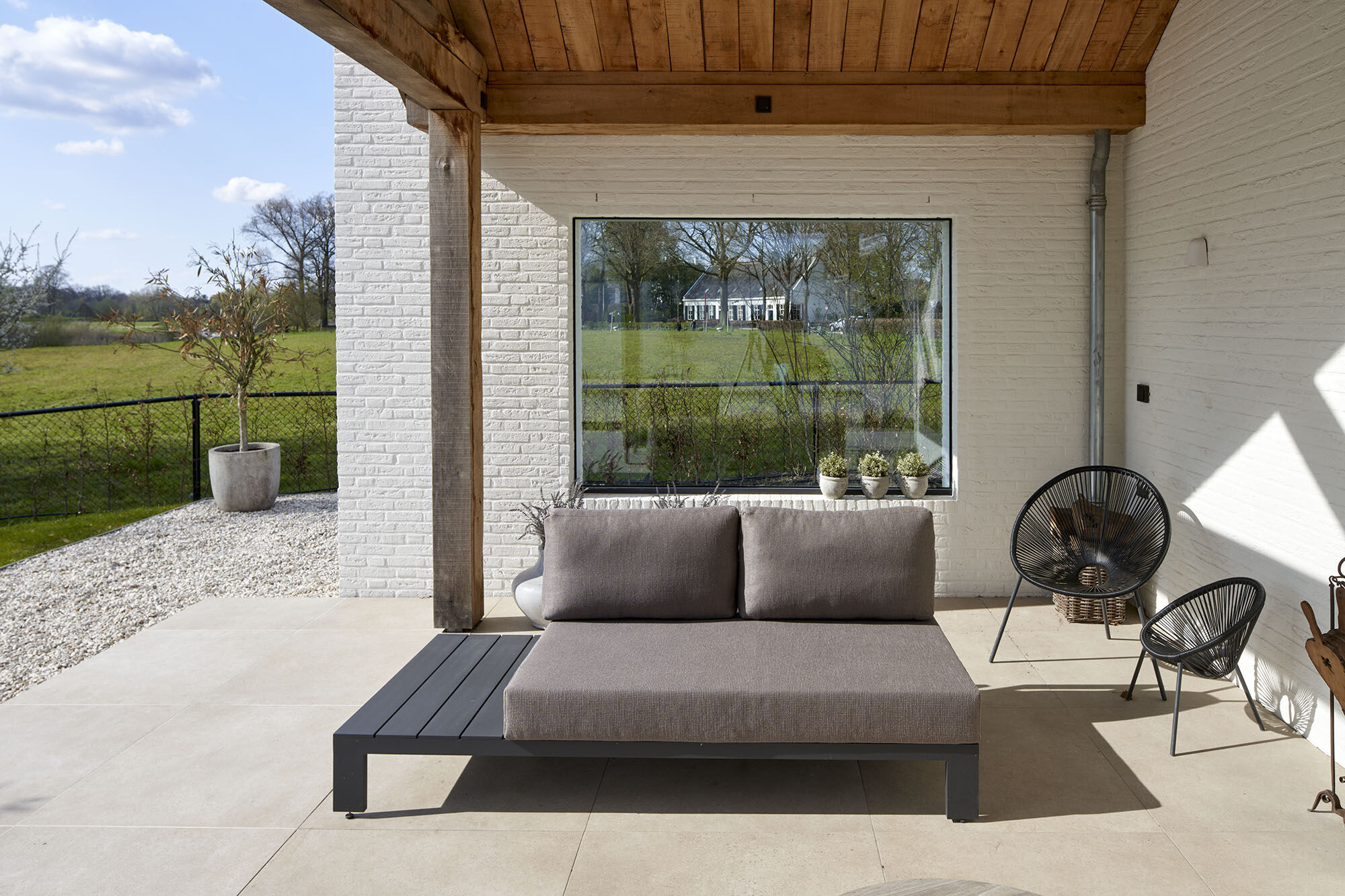 The architecture of this new-build home in Breda is in line with the surrounding 1920s and 1930s architecture and has a modern twist. Towards the street, the house has a rural, slightly more closed appearance.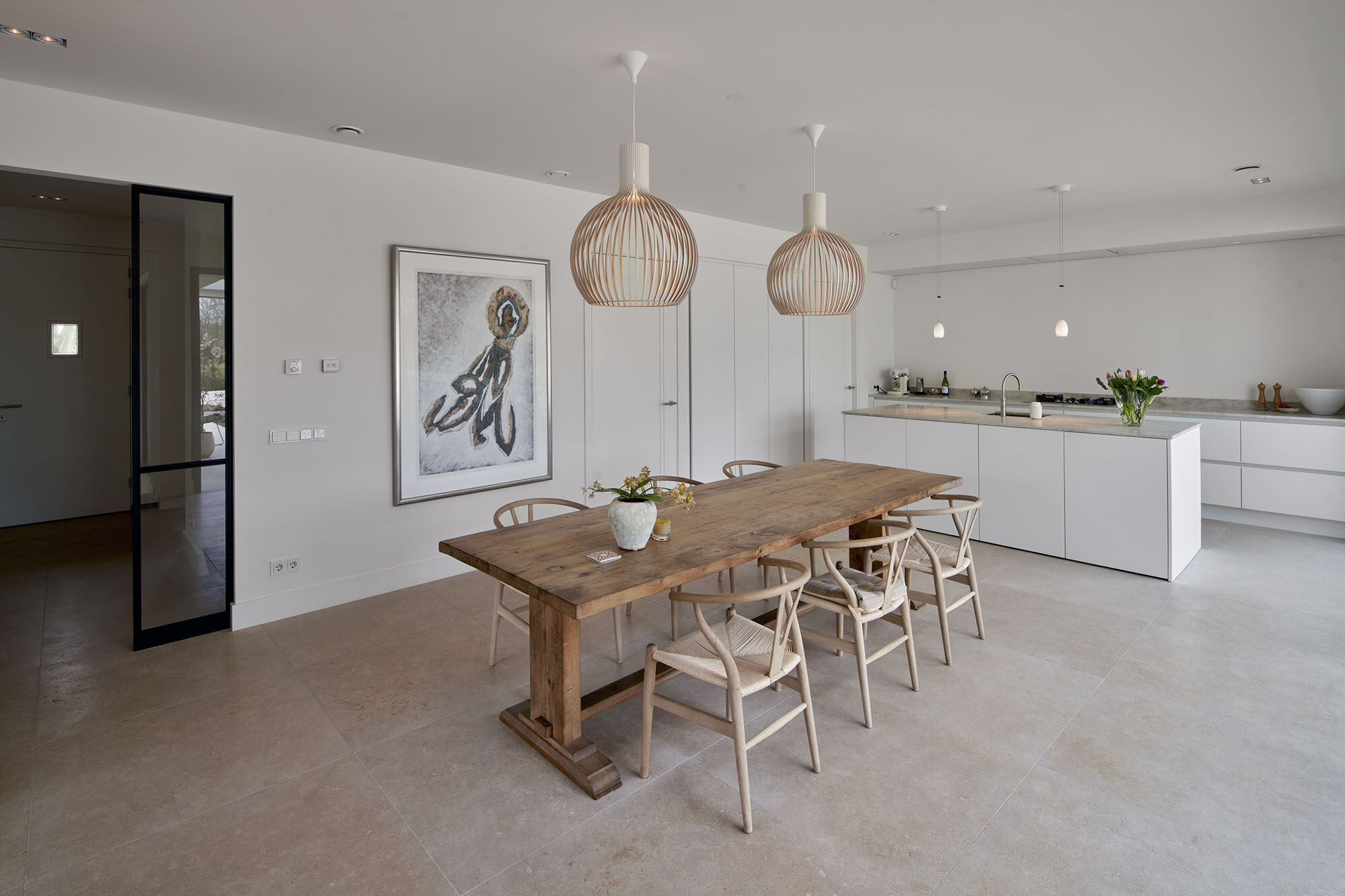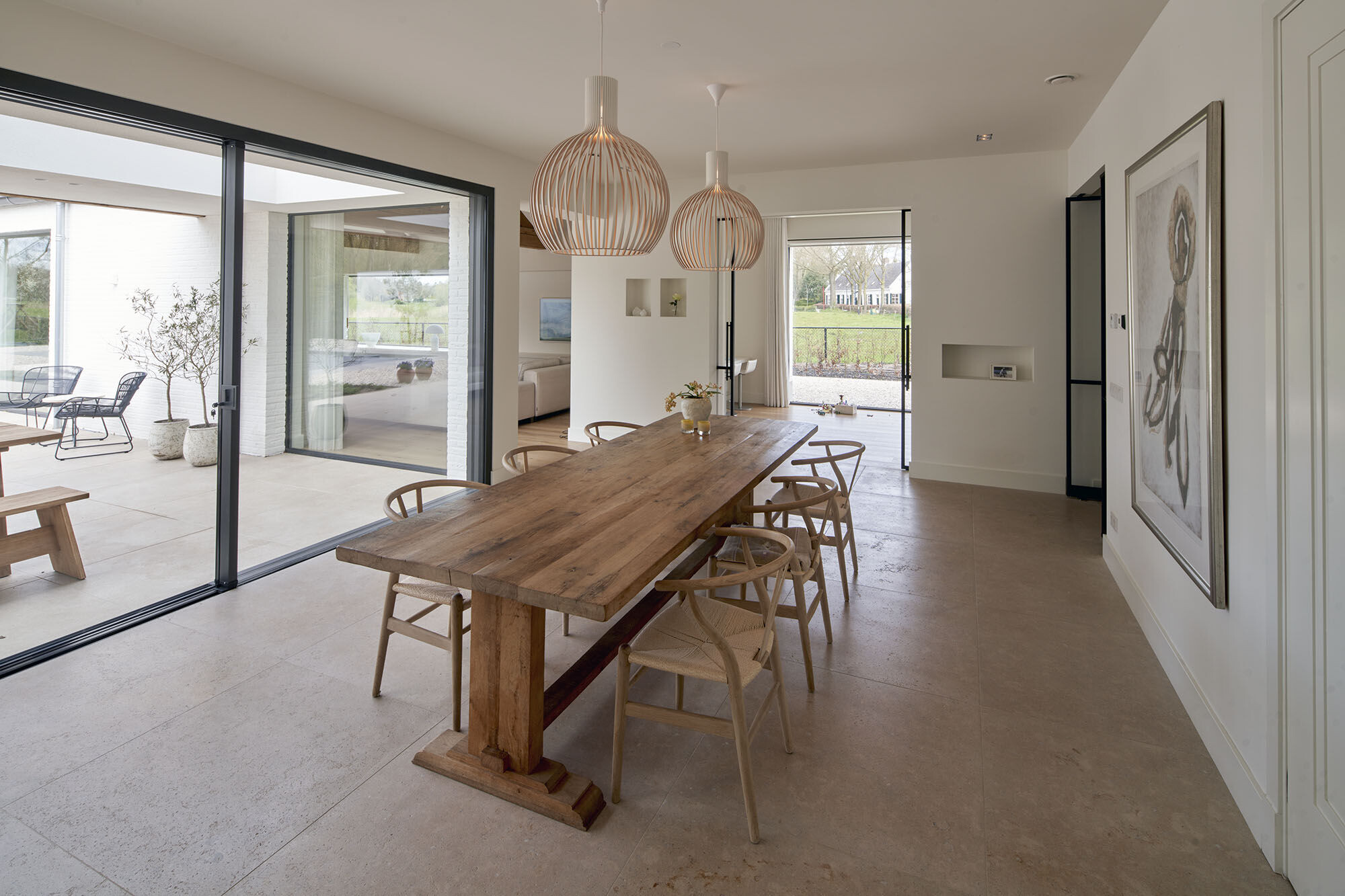 On the garden side, the facade opens up to the Markdal with large glass surfaces. Two sight-axes intersect in the heart of this house. Each room in the house has its own orientation enhanced by integrally designed interior elements.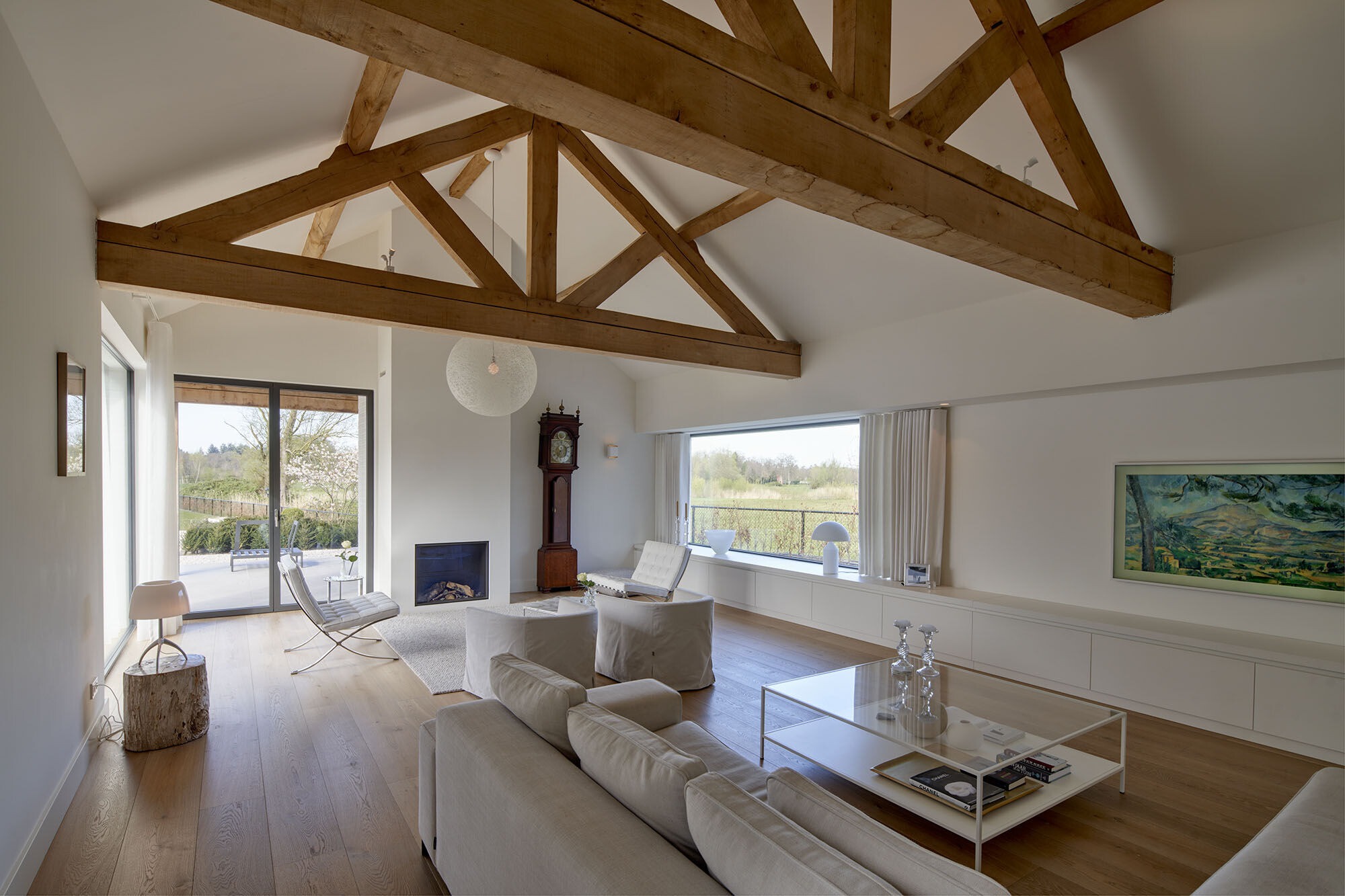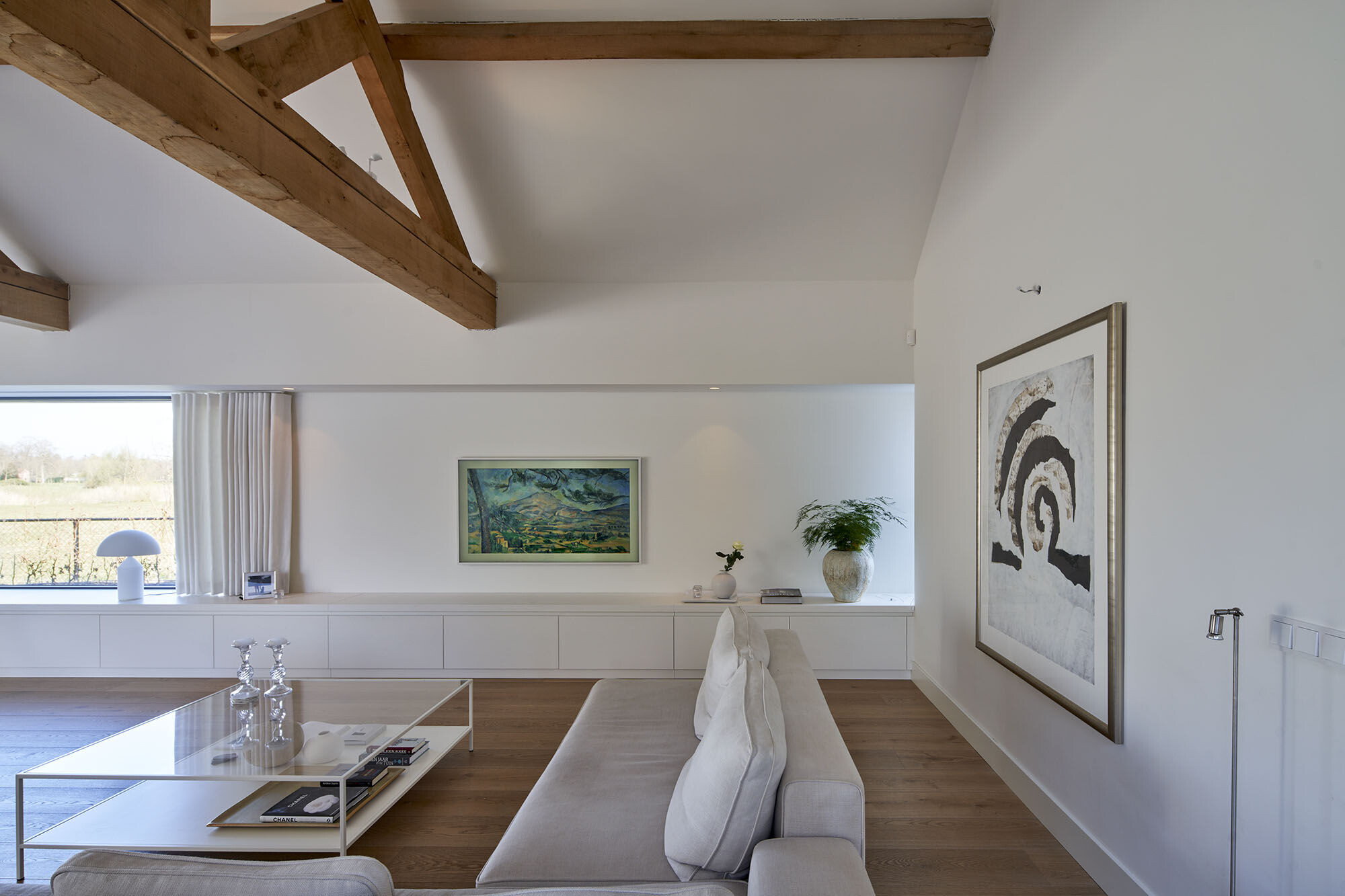 The house is designed futureproof, and meets the need to live on the groundfloor in the longterm.