The single-family house is sited outside the eastern limits of Fayetteville, Arkansas in an area dominated by late 20th century suburban homes. It sits parallel to the gentle slope between two converging swales and overlooks a small pond on the south end of the property. The house is aligned with the neighbor to the north but pivots slightly to frame the view and expand the yard to the west.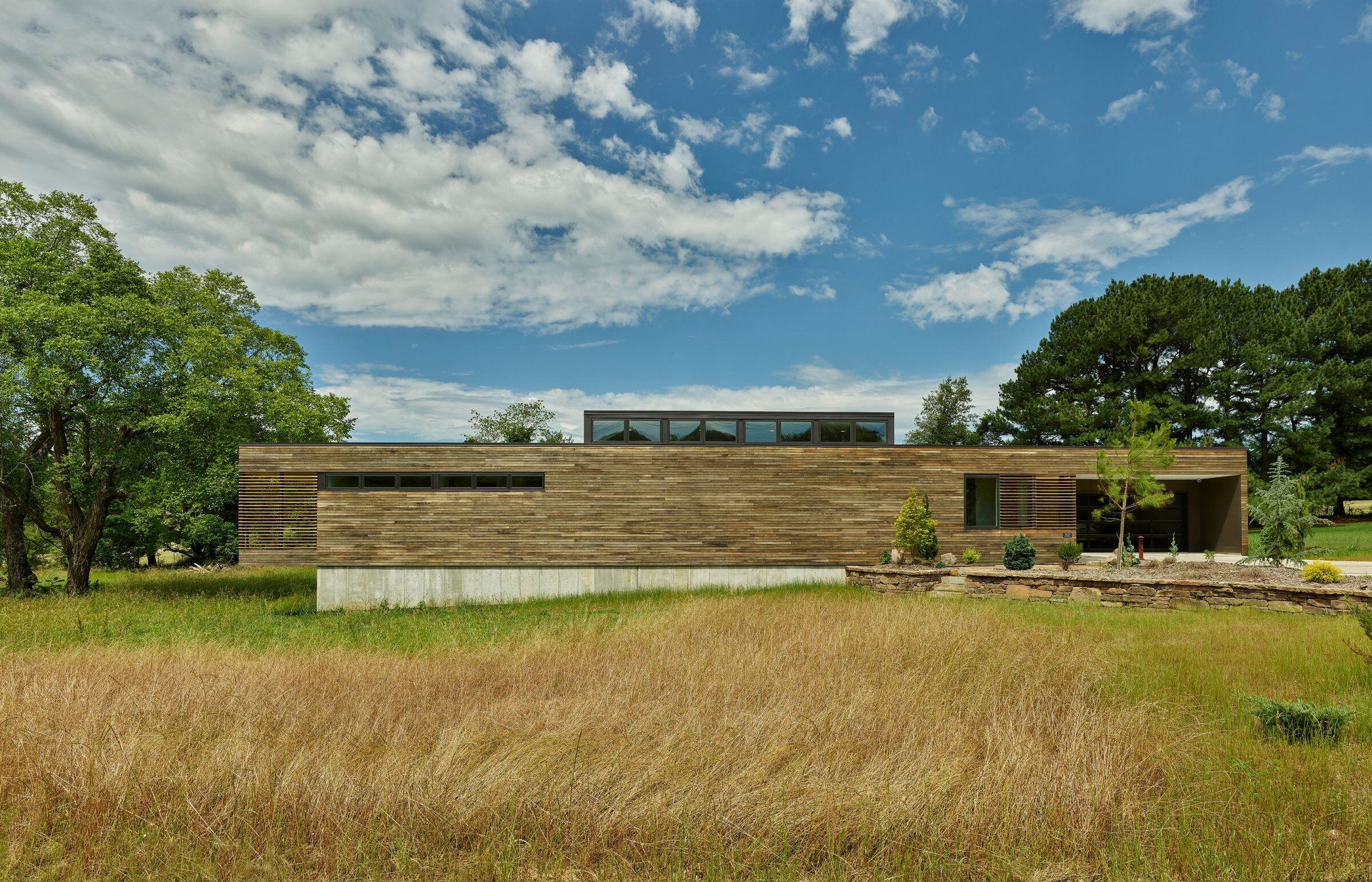 The home presents a reserved face to the street composed of clerestory windows and wood screens that soften the edges of the austere elevation. The primary volume of the house is clad in a clear finished cypress with dark voids carved for entry, balconies, and overhangs. Clerestory window units articulate the underlying structure and extend above the roofline to let natural light into the central living area.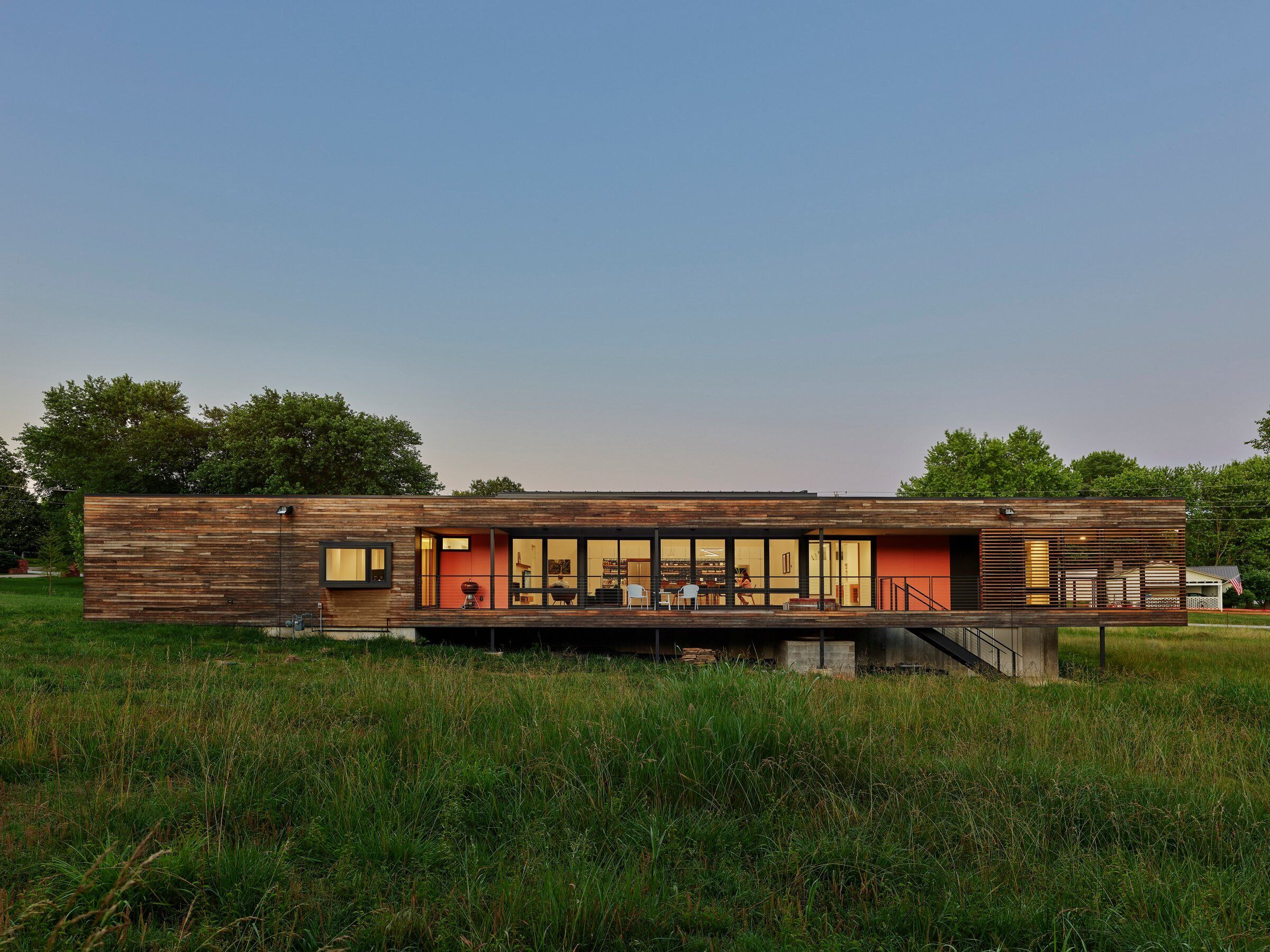 The linear layout is composed of three primary functions: the entry and guest amenities, which transition into a central shared living area, and then master suite isolated to the south for privacy and views. The plan utilizes a 4' module to simplify construction as well as provide a spatial and structural order. All the primary spaces spill onto exterior balconies, giving the owner and guests direct access to the surrounding landscape, views, and natural light.
Team:
General Contractor – Stronghold NWA
Structural Engineer – Smith Engineering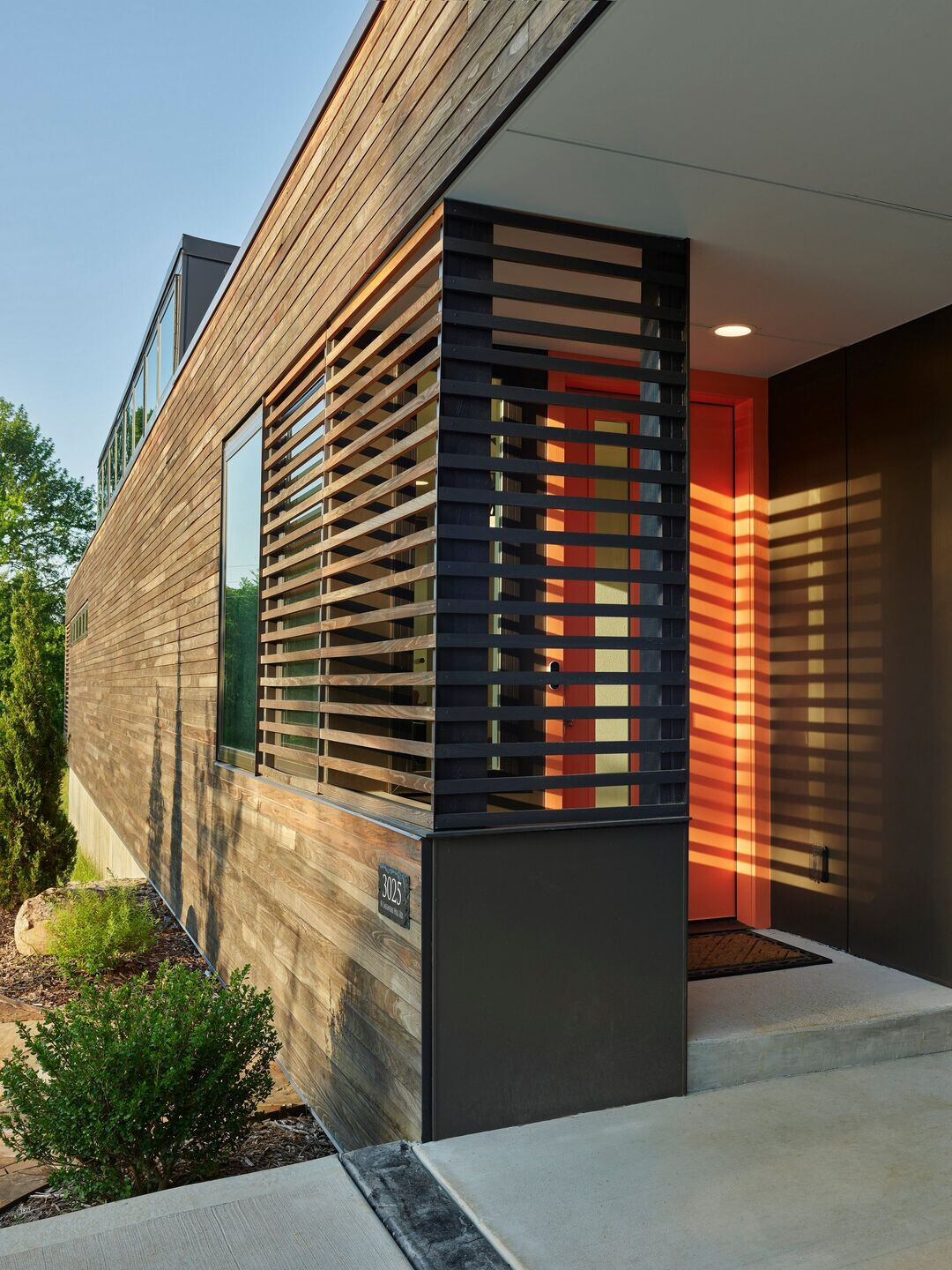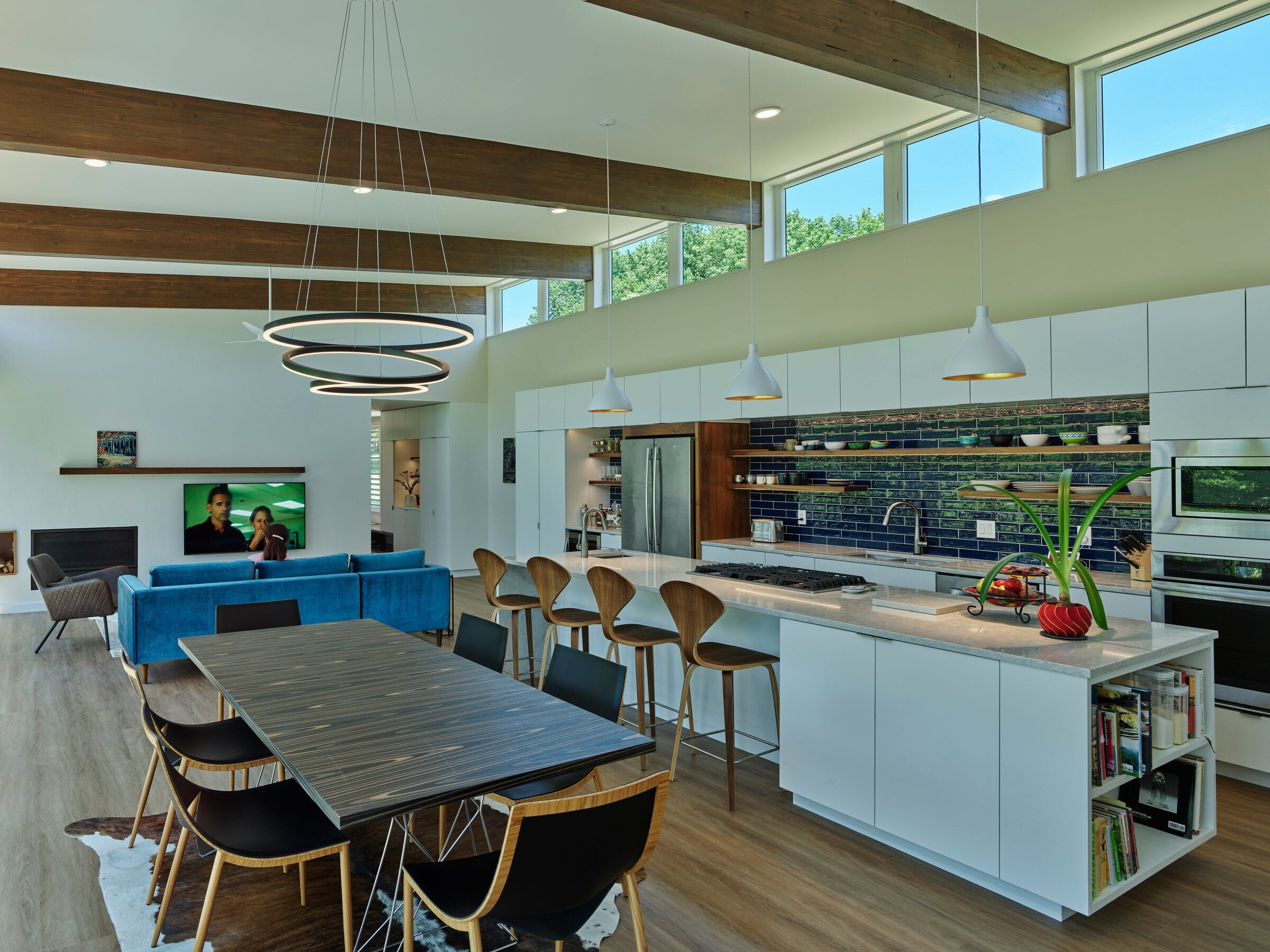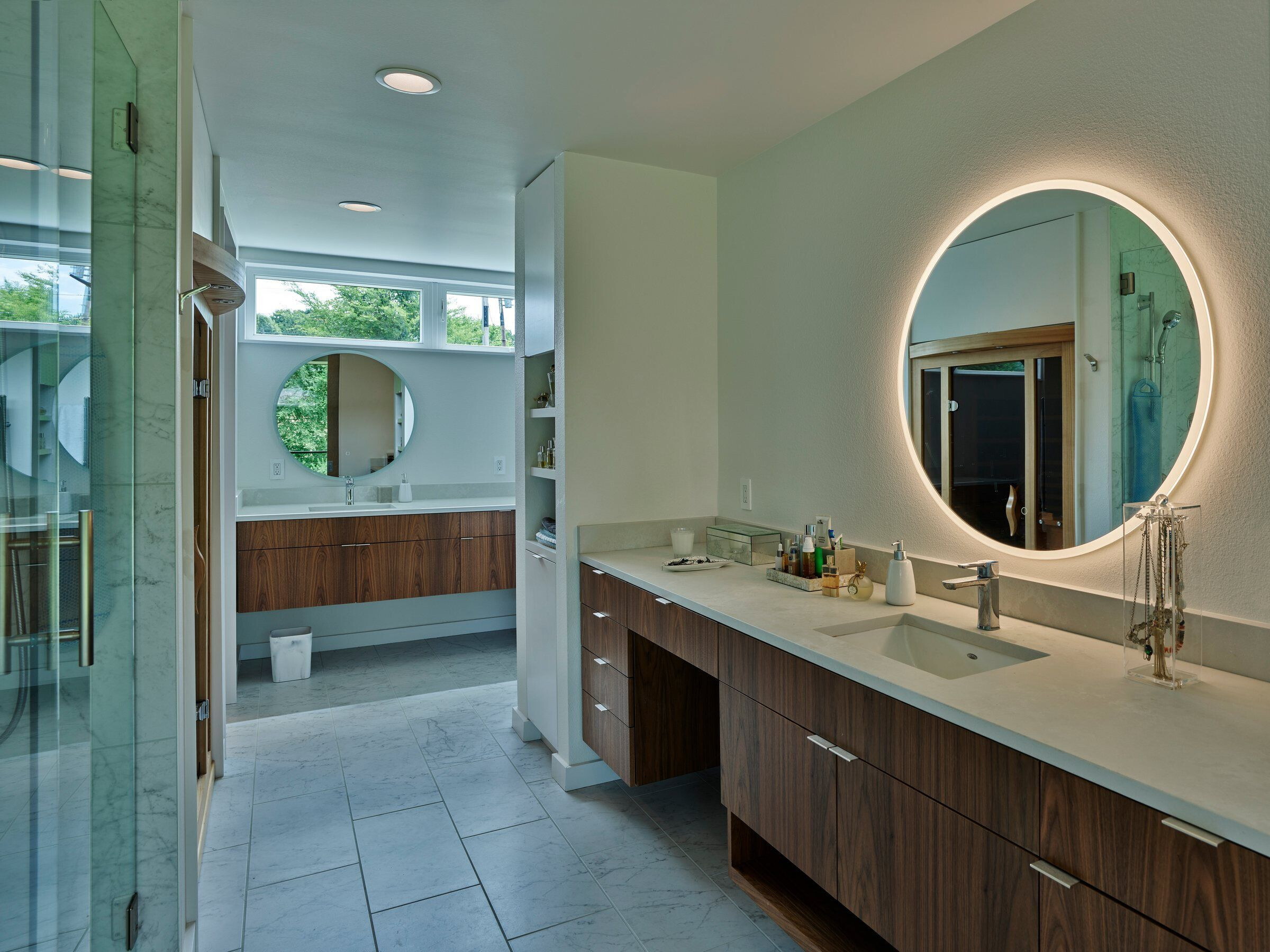 Material Used:
1. Central Snap Standing Seam Metal Roof and Precision-Loc Wall Panels (Dark Bronze) by Central States Manufacturing, Inc.
2. Cypress Wood Siding
3. Hardie Trim Boards, Smooth
4. Luxury Vinyl Tile, Highlands Oak, COREtec
5. Andersen 100 Series Windows (Dark Bronze)
6. Cast-in-Place Concrete Foundation
7. Cali Bamboo Composite Decking
8. Caesarstone CalacattaNuvo and CouldburstQuartz Countertop
9. Walnut Veneer Cabinets by Stronghold Woodworks
10. Dark Bronze Aluminum Glass Door model 521 by Overhead Door