This 5-floor residential complex is located in the heart of Puerto de Sagunto and next to the beach. The Mediterranean breeze is perceived in every corner, evoking in each floor of the building the spirit of a Mediterranean Villa. This inventive approach inspires every step of the project with the aim of creating spaces that convey well-being and a profound sense of peace.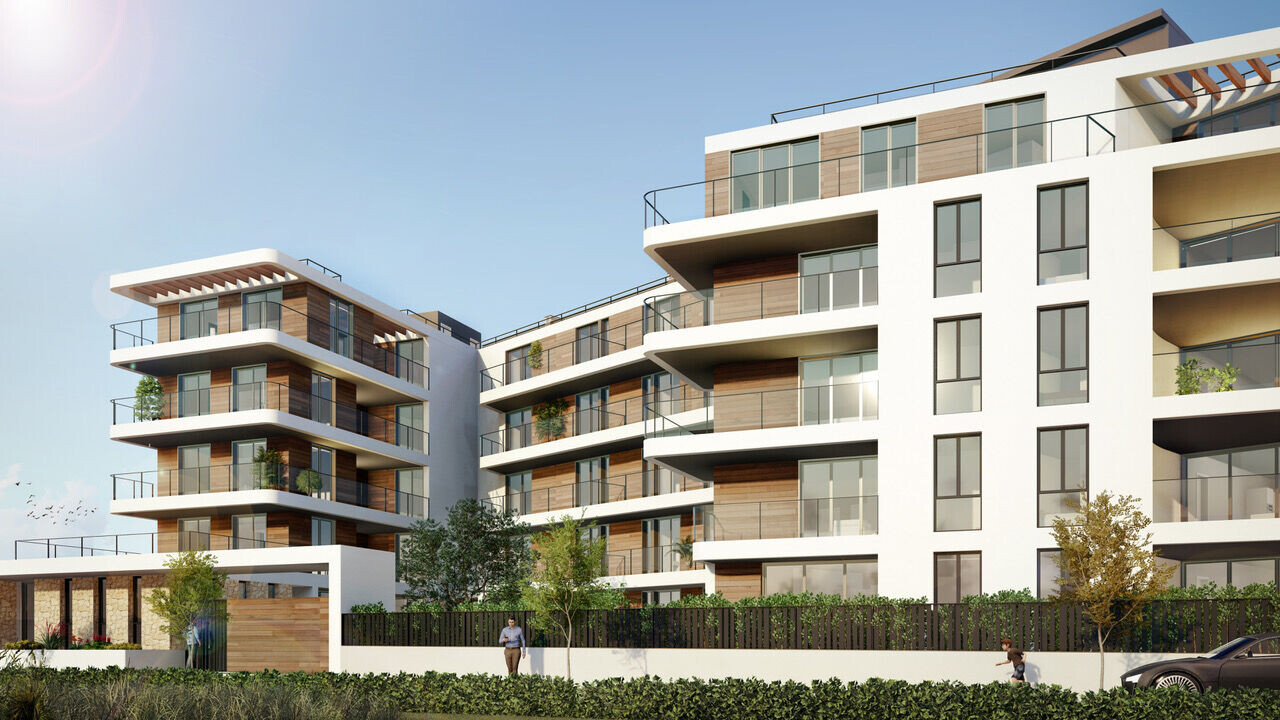 The triangular shape of the plot stages a challenge when optimizing the layout, but provides a great opportunity of creating a set of terraces and volumes that dialogue with each other.
Facing south, the building is configured in different wings, maximizing sun exposure. Two communicating cores allow double façade apartments, enabling cross ventilation and large terraces, revolutionary open spaces that grant perfect acclimatization all year round.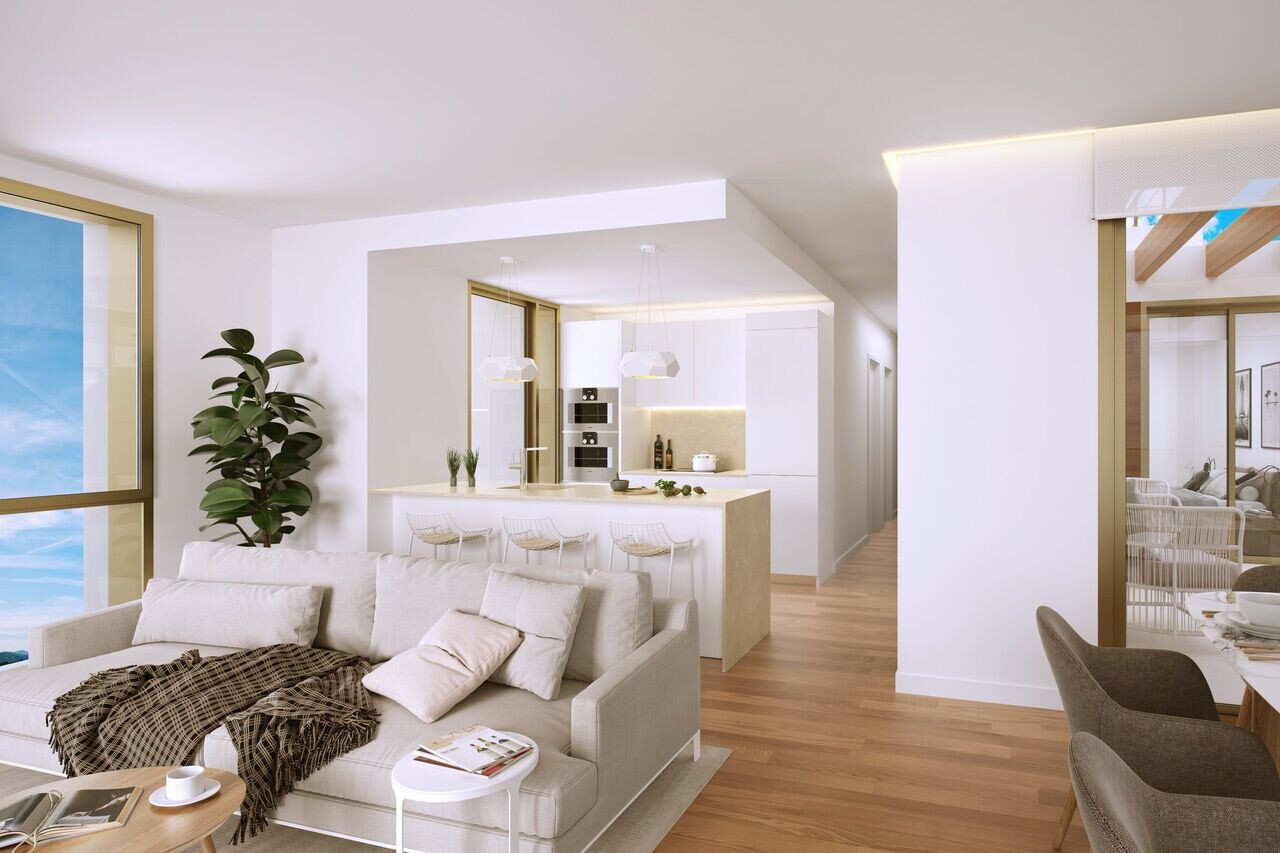 The building enjoys of a family atmosphere, pool, and common areas where the foliage is integrated. A neat materials palette, and soft curvatures that blur the edges of the building, inspire a Mediterranean Aesthetic, recreating the soul and quality of life of a Mediterranean villa.