Madrid is a center of gravity for European architecture. Spain's capital city is host to an amazing array of historic and contemporary built projects designed by architects from around the world. But Madrid is equally home to a strong collection of studios producing impactful work regionally and globally. Experimenters in form, color and light, Spanish architects are masters of building that is at once traditional and innovative. The 25 Madrid-based firms selected here are among the most pioneering Spanish practices today.
1. Alberto Campo Baeza
Alberto Campo Baeza is a leader of Spanish architecture whose built work includes the stunning House of the Infinite, in Cadiz - a platform of Roman travertine that appears to emerge from, and float above, the Atlantic Ocean. Campo Baeza trained in Spain and has taught and published internationally. His studio's portfolio includes residences, public libraries, pavilions, offices and other private and public projects. His work has been exhibited at IIT's Crown Hall in Chicago, the Palladio Basilica in Venice, the Urban Center In New York, the MAXXI Museum in Rome, among other important venues.
2. Selgas Cano Arquitectos
Selgas Cano Arquitectos, a Spanish architecture studio led by Jose Selgas and Lucia Cano, has completed buildings including the 2015 Serpentine Pavilion, the Plasencia conference center and auditorium and the Martell Pavilion - a temporary undulating pavilion, made using sheets of corrugated plastic, for the Fondation d'entreprise Martell in Cognac. Much of the studio's work focuses on experimenting with plastics and PVC to realize spectacular works that mix transparent shells with vibrant interior colors.
3. Nieto Sobejano Arquitectos
Nieto Sobejano Arquitectos was founded in 1985 by Enrique Sobejano and Fuensanta Nieto, and has offices in Madrid and Berlin. Along with being widely published in international magazines and books, the firm's work has been exhibited at the Biennale di Venezia, MoMA and the Kunsthaus in Graz. The studio is the recipient of the National Prize for Restoration from the Spanish Ministry of Culture, the Aga Khan Award, the Piranesi Prix de Rome, and the European Museum of the Year Award. The work of Nieto Sobejano Arquitectos includes the History Museum in Lugo, Spain - a constellation of cylindrical corten steel lanterns scattered across a continuous field.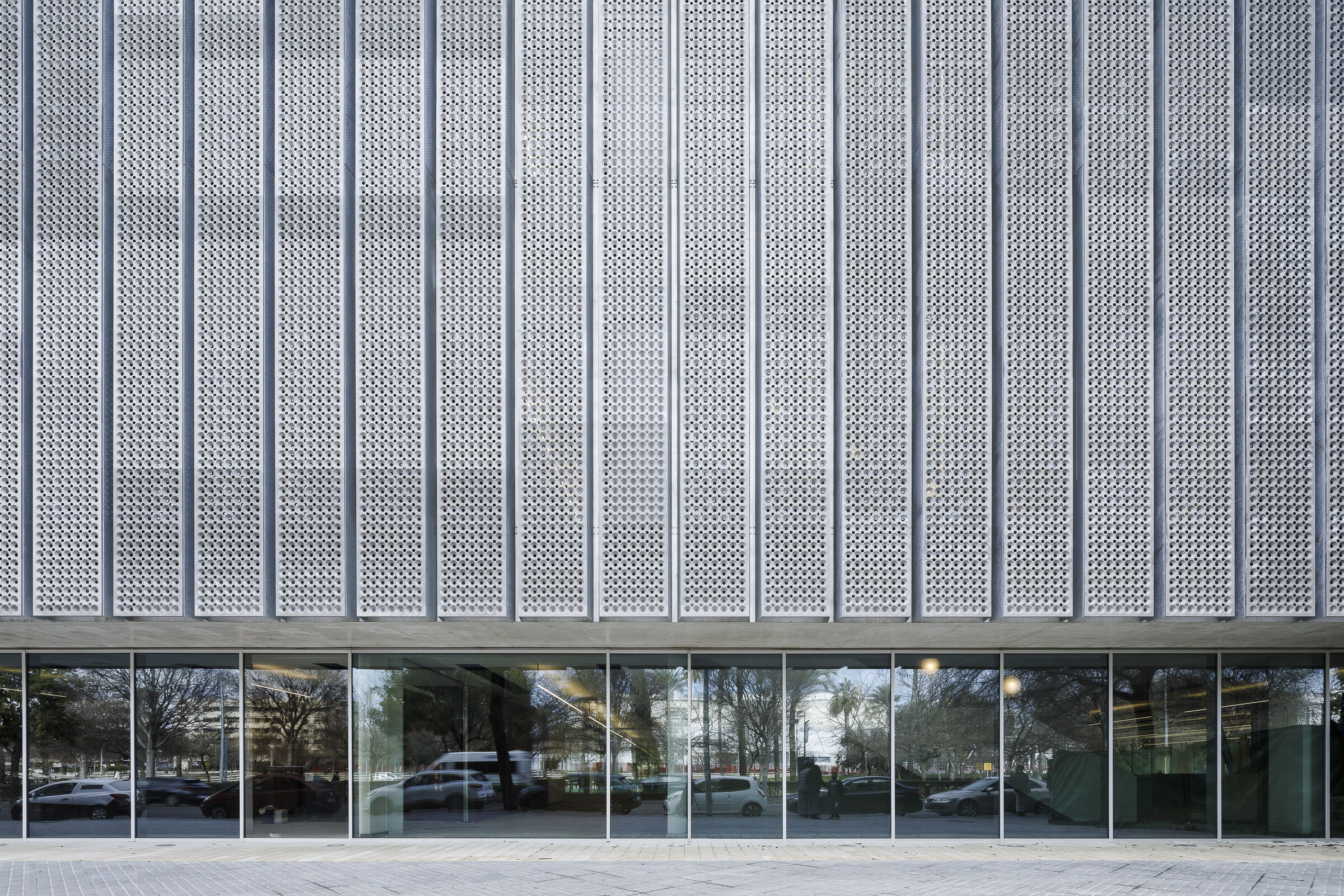 4. Paredes Pedrosa Arquitectos
Paredes Pedrosa Arquitectos was founded in Madrid by Ángela García de Paredes and Ignacio Pedrosa in 1990. The office focuses on university teaching and practice, winning numerous international competitions and building over 30 projects. Professors at the Architectural Design Department in Madrid School of Architecture ETSAM, the partners were appointed curators of the Spanish Pavilion for the Venice Biennale in 1996. Paredes Pedrosa's work includes the Córdoba Public Library and the Spanish Embassy in Rome. The studio has won awards such as the AR Emerging Architecture, the Madrid Architecture Award, the Gold Medal International Prize for Sustainable Architecture and Torroja Award for Engineering and Architecture.
5. AGi Architects
AGi is an architecture firm based in Madrid and Kuwait, founded by Joaquín Pérez-Goicoechea and Nasser B. Abulhasan. AGi offers professional services emphasizing quality, creativity and exclusive design. The firm has a vision to create environments with lasting value for clients through distinctive and imaginative solutions. With a team of more than 50 professionals, the studio's design philosophy is based on four founding pillars: innovation, an inherent life component, ecological and social interventions and research.
6. Estudio Lamela
Estudio Lamela was founded in 1954 by Antonio Lamela, and has over 65 years of experience with a portfolio of nearly 2,000 projects. The firm offers design services for housing, offices, transportation facilities, sports complexes, retail and urban projects. From offices in Madrid, Seville, Rotterdam, and México City, Estudio Lamela is staffed by a flexible and dynamic team of more than 75 professionals. The firm has been awarded the 'Prix Versailles Europe' for the Centro Canalejas Madrid Four Seasons, the 'International Architecture Award 2018' by the Chicago Athenaeum for the New Terminal at Amsterdam Airport Schiphol and the 'Stirling' prize for the T4 Madrid-Barajas Airport in partnership with Richard Rogers.
7. Ensamble Studio
Ensamble Studio is a cross-functional team founded in 2000 and led by architects Antón García-Abril and Débora Mesa. Balancing imagination and reality, art and science, Ensamble's work innovates typologies, technologies and methodologies to address issues as diverse as the construction of the landscape and the prefabrication of the house. From its early works –SGAE Headquarters, Hemeroscopium House or The Truffle in Spain – to the recent Ensamble Fabrica in Madrid – every project includes experiments which may advance the field of design. Through its startup company WoHo, Ensemble is invested in increasing the quality of architecture while making it more affordable by integrating offsite technologies.
8. IDOM
IDOM is a multinational firm with 3,500 professionals based in 45 countries. IDOM has, over 60 years, grown in expertise and currently works extensively in sectors such as infrastructure, architecture, consultancy, industry, energy, environmental and nuclear design. Its portfolio includes Red Eléctrica de España REE, the refurbishment of two buildings located in the Tres Cantos Technology Park of Madrid, which feature a white triangulated-perforated facade that is part screen and part solar shade.
9. Zooco Estudio
Zooco is an architectural studio founded in 2009 by Miguel Crespo Picot, Javier Guzmán Benito and Sixto Martín Martínez. The practice has completed projects ranging from large-scale buildings to furniture design. With offices in Madrid and Santander, Zooco develops projects both nationally and internationally. Its portfolio includes a wine cellar for De Vinos y Viandas that features a series of arches - a constructive system that evokes the ancient underground cellars.
10. Destudio Arquitectura
Destudio is an architecture, design, construction and interior design studio formed by a multidisciplinary team of professionals who carry out residential, pharmacy, retail and office projects. The studio approaches projects from a commitment not only to aesthetics and functionality, but also to sustainability and economy. Its projects include Cenador en Denia, a covered outdoor gazebo for a summer residence in Denia which features a worked masonry wall topped by a screen of louvers for shading and supported by a steel structure of black slender profiles.
11. Rafael de La-Hoz
The architectural studio run by Rafael de La-Hoz Castanys is a multidisciplinary collaboration. Founded in 1920 the firm's projects have spanned urban regeneration to buildings, furnishings and design. With a strong interest in the evolution of the architectural fabric of the city and environmental impact, it has completed projects including a courthouse in Riyadh, a Biomedical Research Center 'Bio City' in Istanbul, the Huelva Train Station and the Spanish Olympic Committee Auditorium in Madrid.
12. Estudio Arquitectura Hago
Estudio Arquitectura Hago is an office led by two partners -Emilio Delgado Martos and Antonio Álvarez-Cienfuegos Rubio - and supported by a team of engineers, industrial designers, graphic designers, researchers and architects working in close collaboration. Its projects include the Fine Arts Museum in Badajoz, Spain - two new buildings connected through a courtyard and open to streets at the center of this historic city, which are clad in and out with a series of perforated prestressed concrete panels.
13. Latitude
Latitude is an international group of professional architects and planners who search for new ways of living, the potentials of new technologies and the use of new materials. Based in Madrid and Beijing, Latitude provides architecture, planning and design consulting services for governments, businesses partners and organizations. Its projects include the Hopson Exhibition Center in Beijing, China - the renovation of a building by covering an existing facade in a striking three-dimensional freestanding steel and glass structure.
14. Ábaton
With more than 20 years devoted to architectural projects, Ábaton simultaneously deals with property development and construction. The firm's goal is to achieve excellence in each stage of the project based on clear communication, the permanent pursuit of innovation, the incorporation of technological enhancements and the coordination of a highly qualified administrative team.
15. Burgos & Garrido Arquitectos, BGA
BGA was founded by Francisco Burgos and Ginés Garrido in Madrid in 2002. The office has focused its work on the design, development and construction of public spaces, parks and urban plans, based on a social perspective and environmental sustainability. Its projects include Madrid Rio, which was awarded by Harvard University with the XII Veronica Rudge Green Prize in Urban Design. The office has developed various projects of diverse scales in Russia, Holland, Colombia, Peru, Switzerland and Australia. Its current work includes the extension of the Art Museum of Lima in Peru.
16. Langarita-Navarro Arquitectos
Langarita-Navarro Arquitectos is run by María Langarita and Víctor Navarro. The pair has worked together since 2005 and has been recognized with a Mies van der Rohe Special Mention Award as well as the award for the XII Spanish Biennale of Architecture and Urbanism. The studio's work has been selected for exhibition at the 6th Biennale of Architecture and Urbanism of Shenzhen and the Biennale di Venezia.
17. PMMT
PMMT Architecture, founded by the architects Maximià Torruella and Patricio Martínez, is located in Madrid and Barcelona. The studio comprises a team of professionals, exceptional collaborators and more than 25 years of experience in healthcare, commercial and education projects. PMMT has an innovation department that allows it to develop research projects of its own as well as for other companies and institutions.
18. Rojo Fernandez Shaw
Rojo Fernandez Shaw is an architecture firm based in Madrid, founded in partnership by the architects María Begoña Fernández-Shaw Zulueta and Luis Rojo de Castro in 1994. The firm has oriented its practice to the design and construction of public works, architectural competitions and academic research. It has been awarded in several architecture competitions, including the Auditorium in Guadalajara, the Centre for the Arts in Alicante, the Industrial Research Laboratories in Arnedo and a Public Housing Project in Ciudad Real. The studio's work has been published in Revista Arquitectura, AV, On Design, Tectónica, Detail, among other publications, and it has been selected for the Spanish Architecture Biennale, the Biennale di Venezia and the FAD prize. It is currently involved in the construction of the new Faculty of Sciences for the UNED University in Las Rozas, Madrid.
19. Elii [architecture office]
Founded in 2006 and based in central Madrid elii's founding partners and directors are the architects Uriel Fogué Herreros, Eva Gil Lopesino and Carlos Palacios Rodriguez, who combine design projects with teaching and editorial work. The studio's work includes 072 - POTLATCH! A temporary exhibition of greenhouses within a bay of Matadero Madrid, the site of a former slaughterhouse.
20. Anupama Kundoo
Anupama Kundoo's work begins with human necessities for purpose, refuge and social engagement. Her architecture speaks through details that foster intimacy and variety, both sensory and spatial. Her portfolio of work includes her own residence titled the 'Wall House', planned around a courtyard and built using vernacular compressed earth, handmade brick and terracotta. A full-sized replica of the Wall House was exhibited at the 2014 Venice Biennale.
21. L35
L35 is an international architecture firm with headquarters in Barcelona, Madrid, Paris and São Paulo. The firm's goal is excellence in architectural design from the perspective of creative diversity and freedom. Covering almost all kinds of architectural forms, L35 has placed particular importance on large retail and mixed-use projects, with a portfolio of over 100 projects in 12 countries. L35 currently is staffed by 250 professionals.
22. GCA architects
GCA architects, with offices in Madrid and Barcelona, was founded in 1986 by Josep Juanpere and Antonio Puig. Its projects include Platinum@BCN in Barcelona, a LEED-platinum office tower with an aluminum skin and photovoltaic panels capable of covering its entire electricity consumption.
23. Coll-Barreu Arquitectos
Coll-Barreu Arquitectos is an architectural studio dedicated to investigation, development and construction. The firm, founded in 2001 by Juan Coll-Barreu, has offices in Bilbao and Madrid. It supports a dynamic process that transforms the dialog about the project into the principal quality of its built work. The studio's portfolio includes the Data Processing Center in Bilbao, the Air Traffic Control Center in Madrid built to control the Galileo satellite network, the Jaca Ice Arena for the first Olympic event in the Pyrenees and the Basque Health Department in Bilbao.
24. luis vidal + architects
luis vidal + architects is an international and award-winning practice that provides innovative and high-quality design solutions. Since its establishment in 2004, the practice has opened offices across Spain, United Kingdom, Dominican Republic, Chile and the United States with more than 200 projects completed at different scales ranging from urban planning to building and industrial design. The office has a staff of over 180 professionals. Its projects include more than 15 international airport projects such as Heathrow Terminal 2 in London.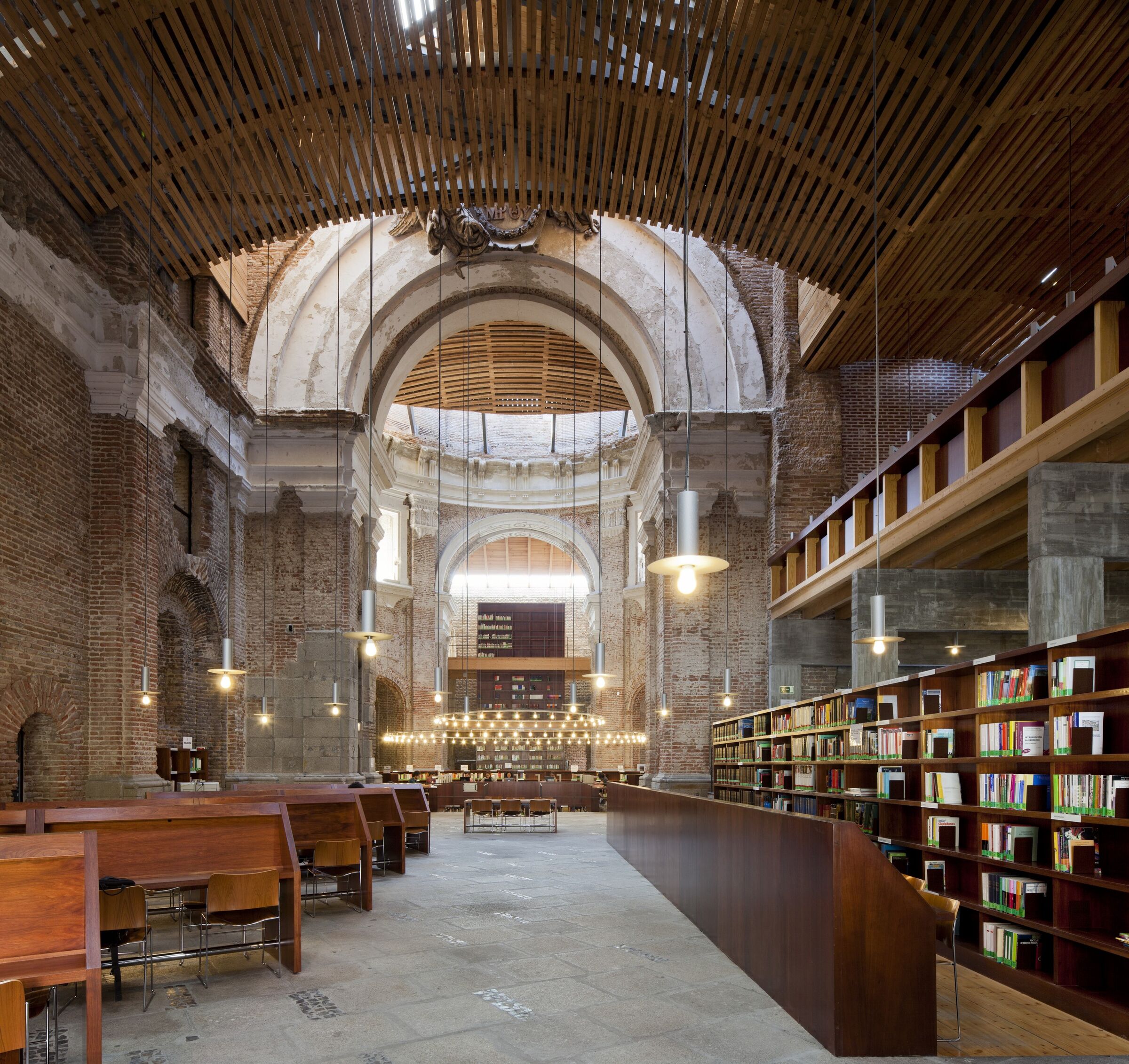 25. Linazasoro and Sánchez Arquitectura
Linazasoro and Sánchez Arquitectura was founded in 2011 by José Ignacio Linazasoro Rodríguez and Ricardo Sánchez González, who work together as professors at the School of Architecture of Madrid. The studio's projects include the Cultural Centre of the Piarists in Lavapiés - a mix of restoration, renovation and new-build components within the ruins of a church destroyed during the Spanish Civil War.
The selection curated by the Archello editorial team is based on a mixture of the amount of featured projects and the views they generated. For a more comprehensive list of Madrid architects you can take a look here.