A-nrd studio, based in London, designed a breezy Australian beach-inspired interior for Milk Beach Soho, a new sister restaurant to Milk Beach Queens Park, located in the Central London development Ilona Rose House.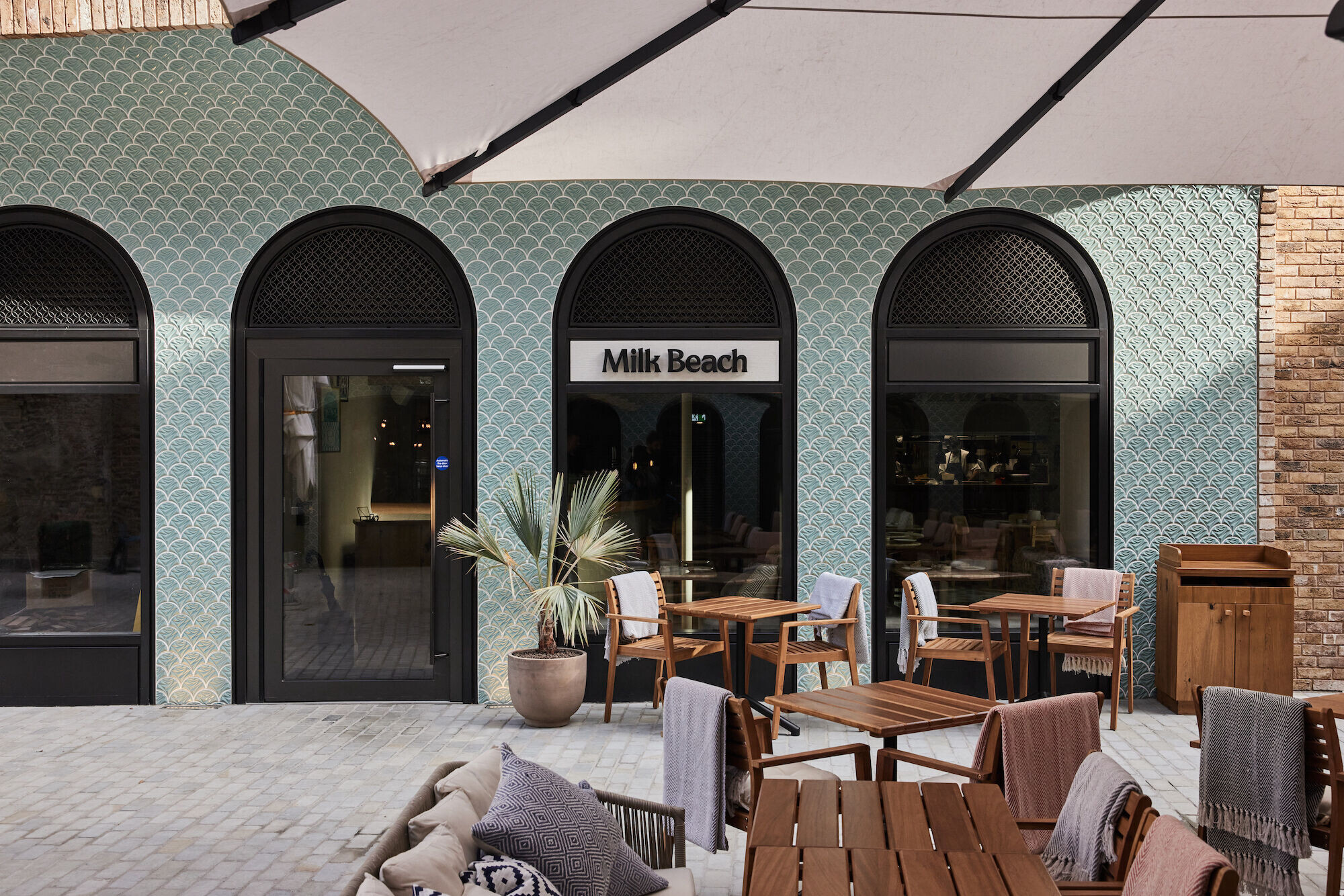 The 150-seater all-day restaurant and cocktail bar features a laidback, coastal aesthetic distinguished by the stucco and lime-washed, high-ceiling space brimming with natural textures and rattan fabrics. A patterned ceiling with oak beams displays bespoke pendant lights handcrafted from bamboo by Lion Iron Lights' UK artisan David Barker.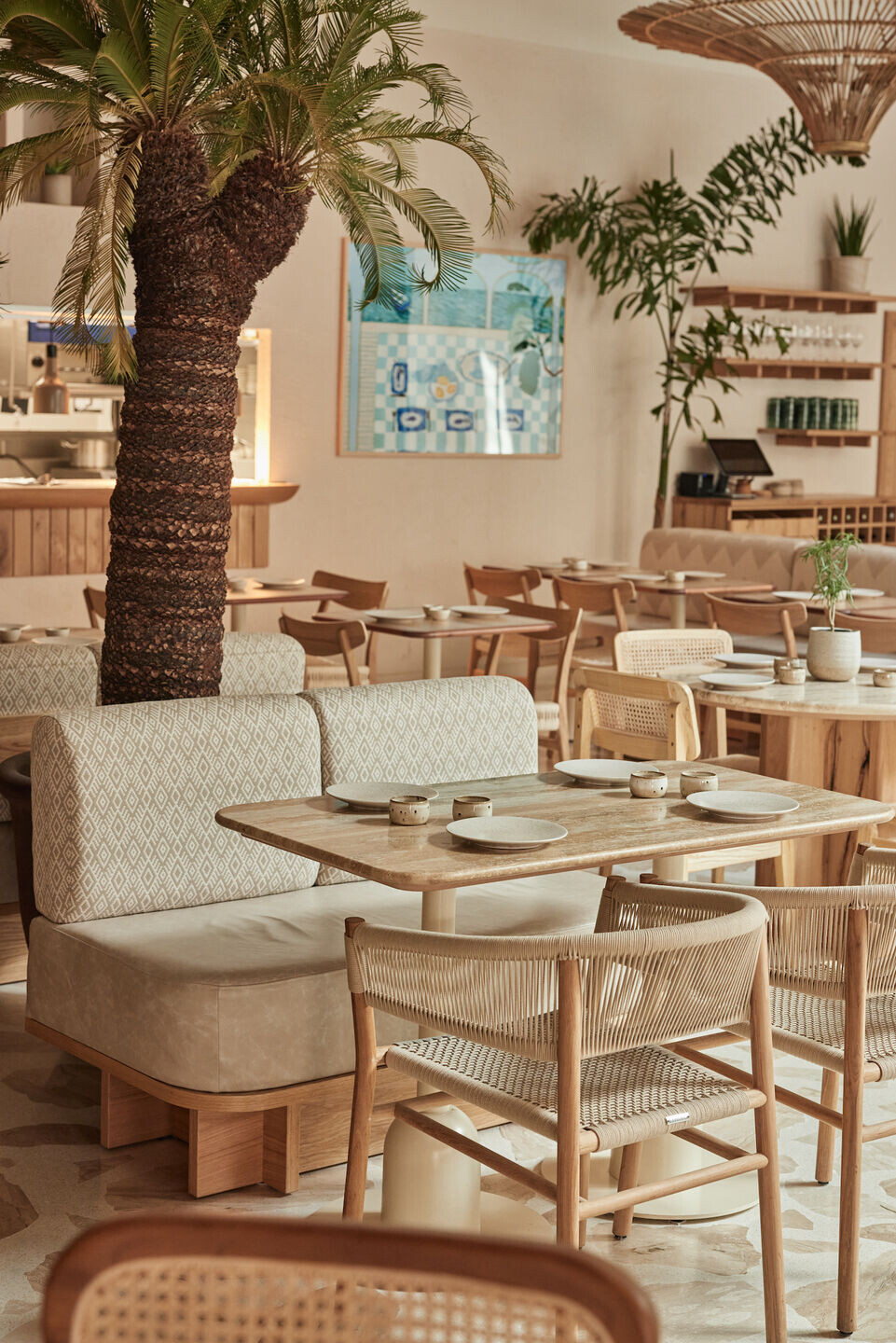 The restaurant's highlight is the 9-metre-long curved Art Deco-inspired cocktail bar adorned with naturally glazed Bejmat tiles at the bottom, along with the distinctly layered back bar, reminiscing the Sydney Opera house. The ceiling here illustrates oak slates, creating an intimate and warm space.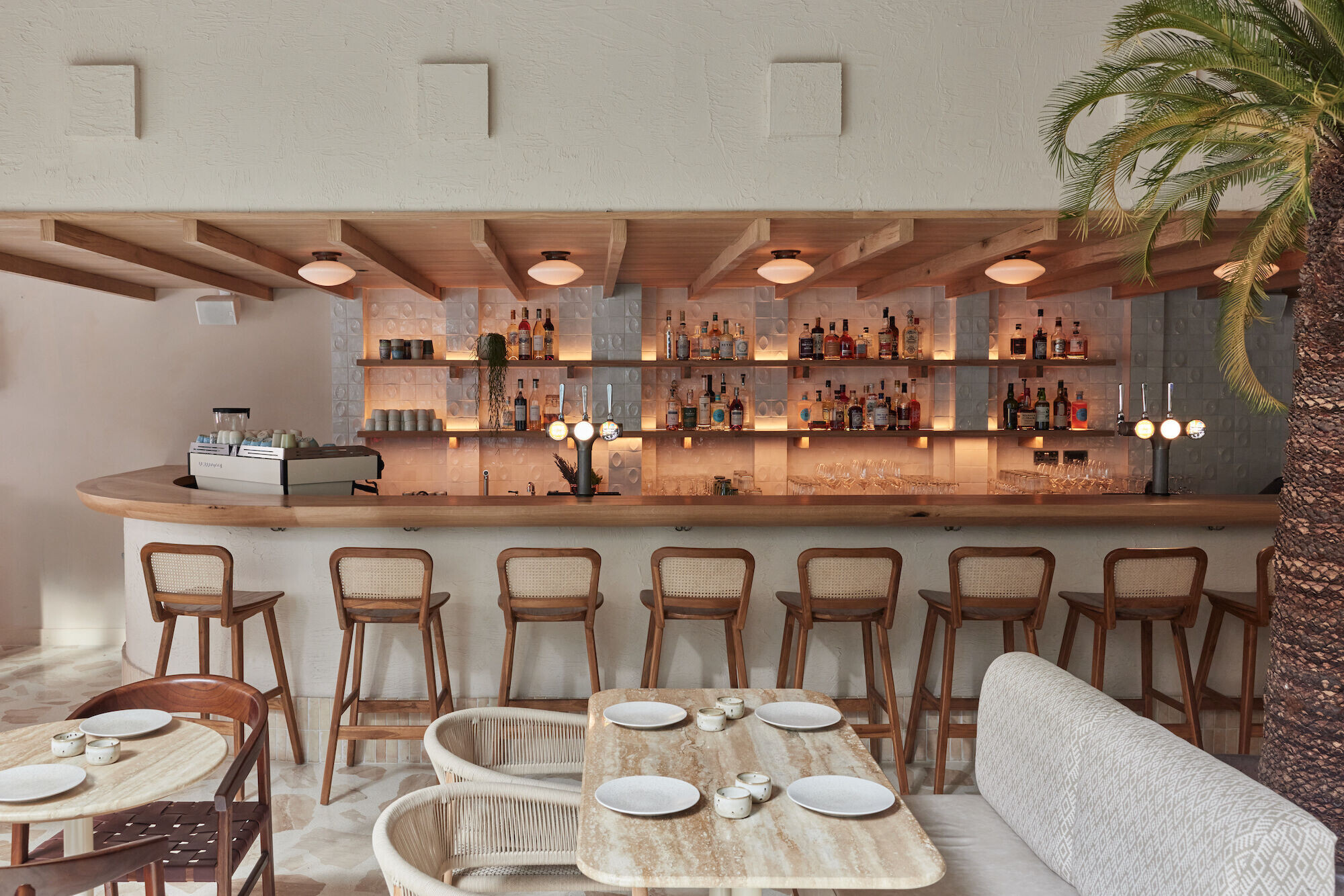 An exquisite Palladiana terrazzo floor anchors the interior laid in situ, with each large piece of tonal marble assembled within the cement mix to produce a harmonious design and an organic look evocative of walking across rocks by the sea.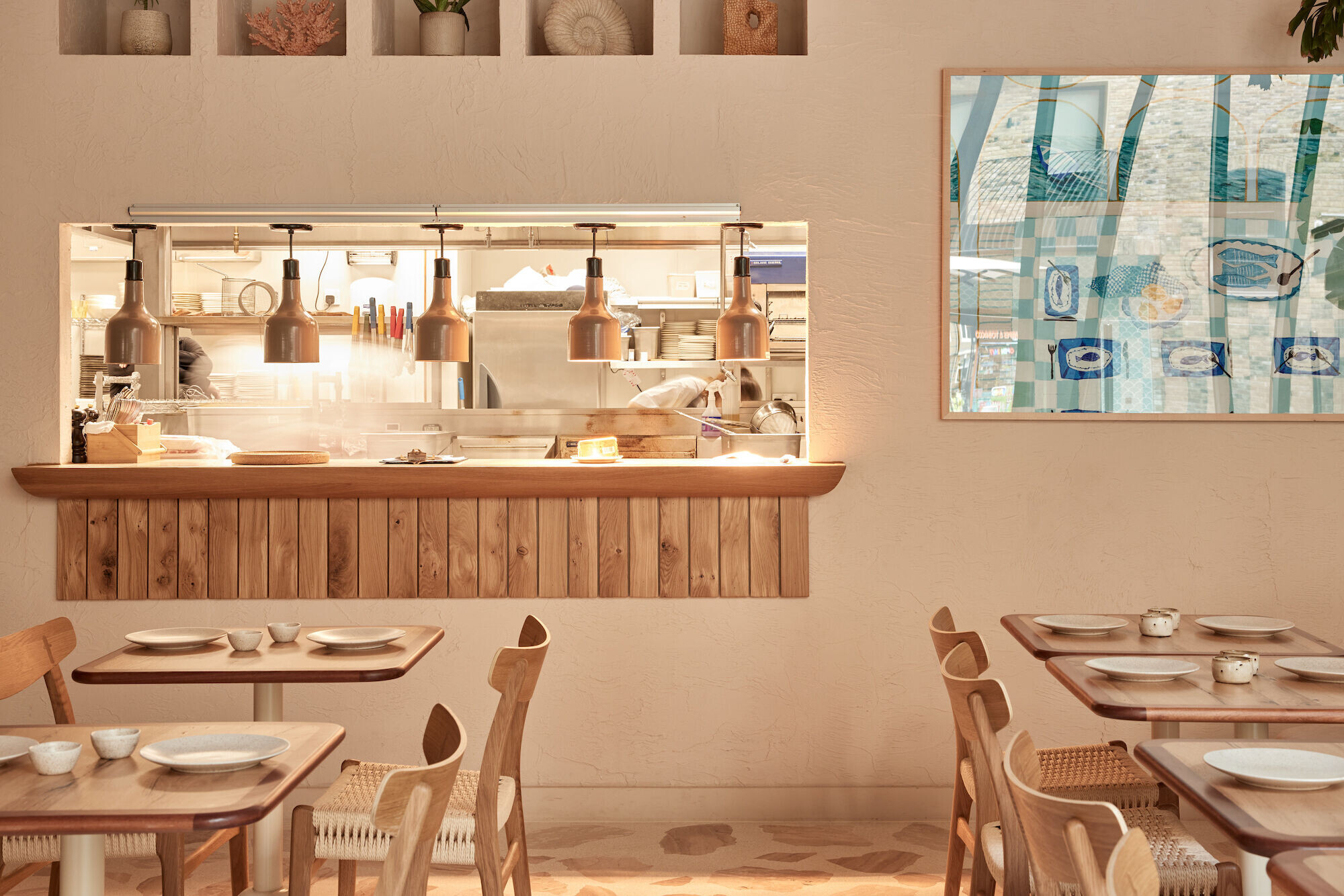 Japanese paper wall lights offer soft luminance, while native Australian plants add a splash of greenery and enhance the vivid artworks by Australian artist Janey Forbes and UK-based artists Frankie Throp and Ceicilia Reeve.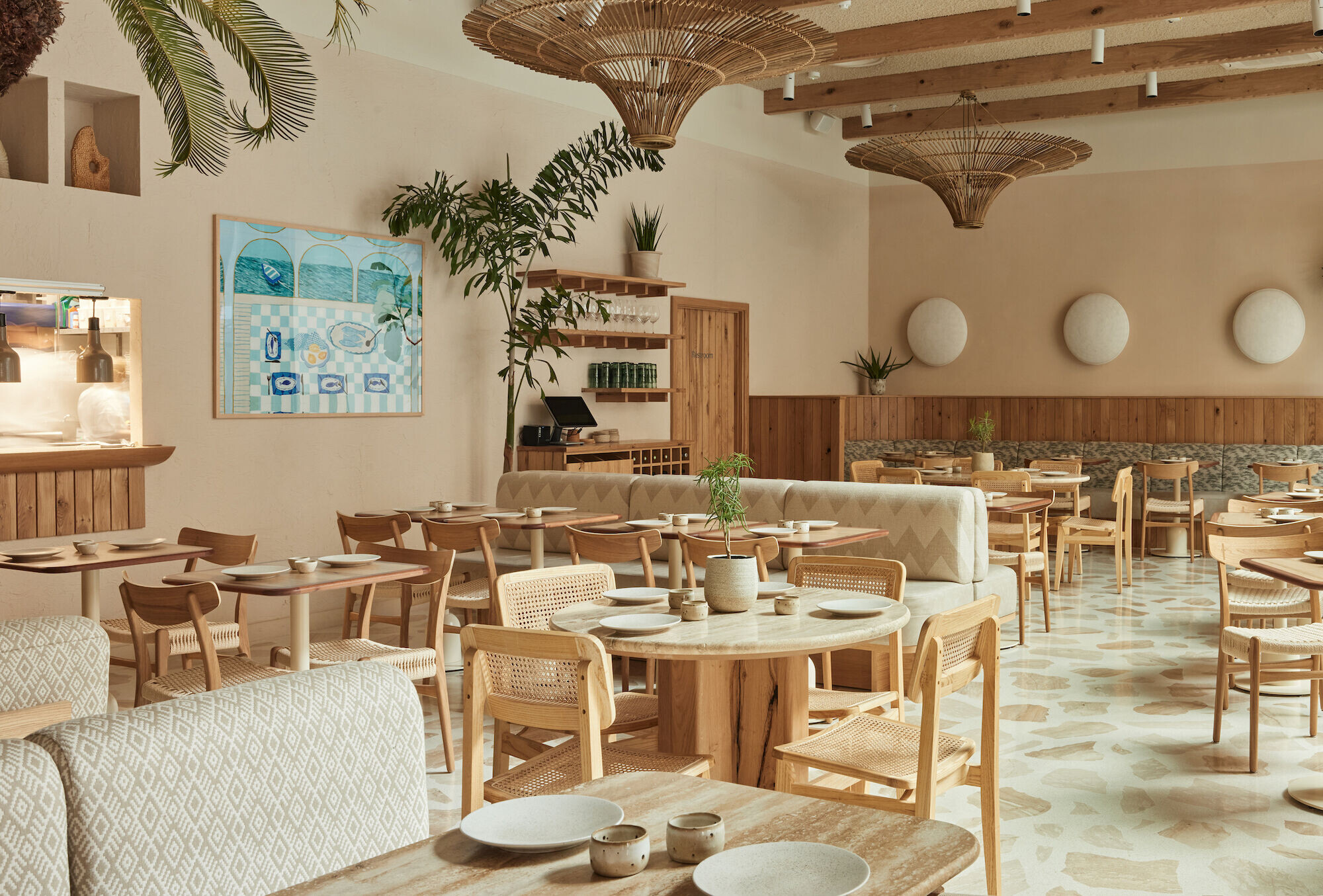 Overall, the restaurant showcases Art Deco influences with an eclectic collection of materials and relaxed, welcoming interiors.