In close proximity to Dresden's Stallhof (Stable Yard) and Residenzschloss (former Royal Palace), Haus der Kathedral is a former chancery house in the centre of city's Old Town. Listed as a 'cultural-historical centre' following its 1997 reconstruction, this latest intervention by Alexander Poetzsch Architekten enhances the existing building fabric while reorganizing and expanding various operational uses and opening the house towards the City Centre.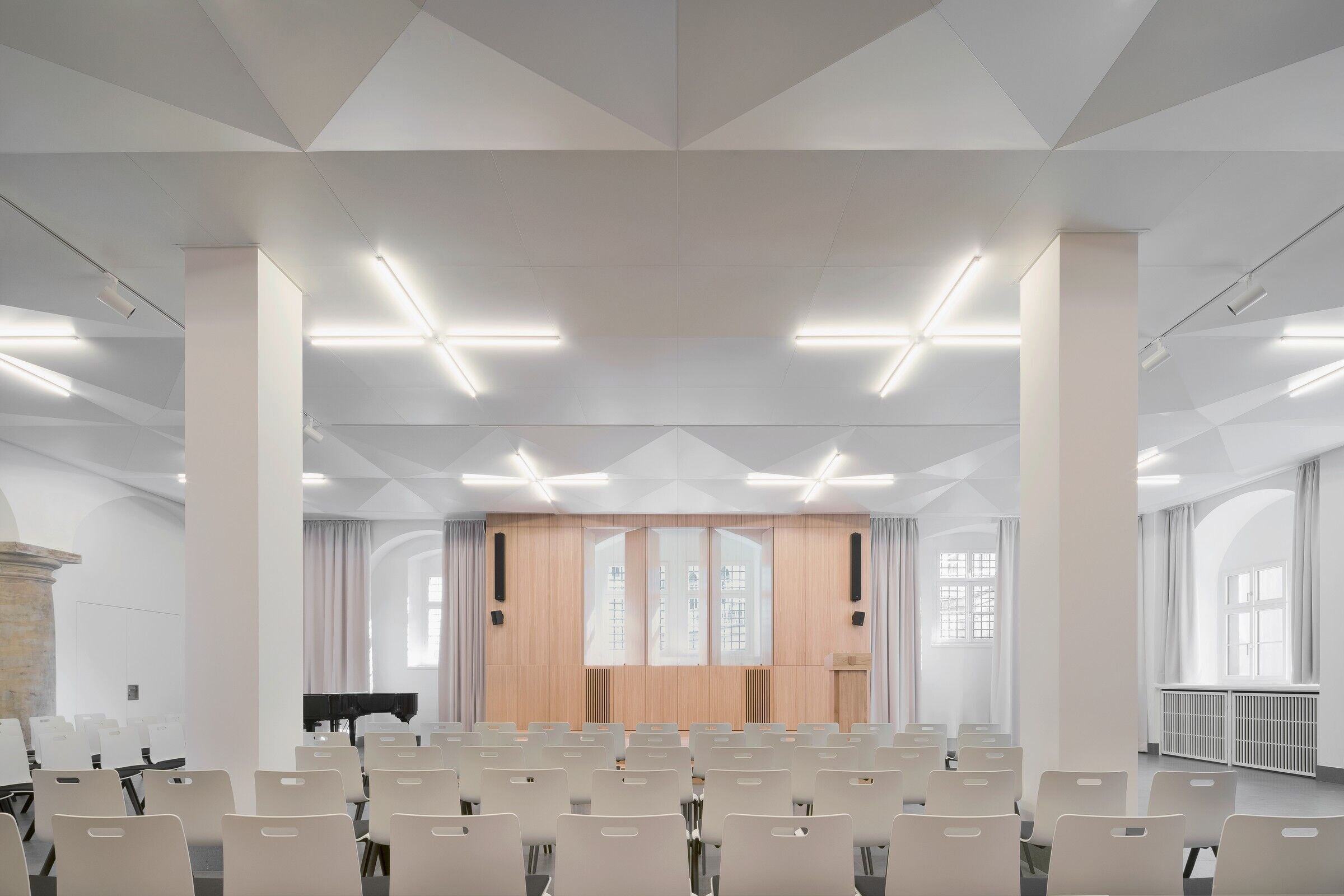 The first intervention was the transformation of the building's former vehicle access point into a new main entrance that aligns the building with the bustling Schlossstrasse.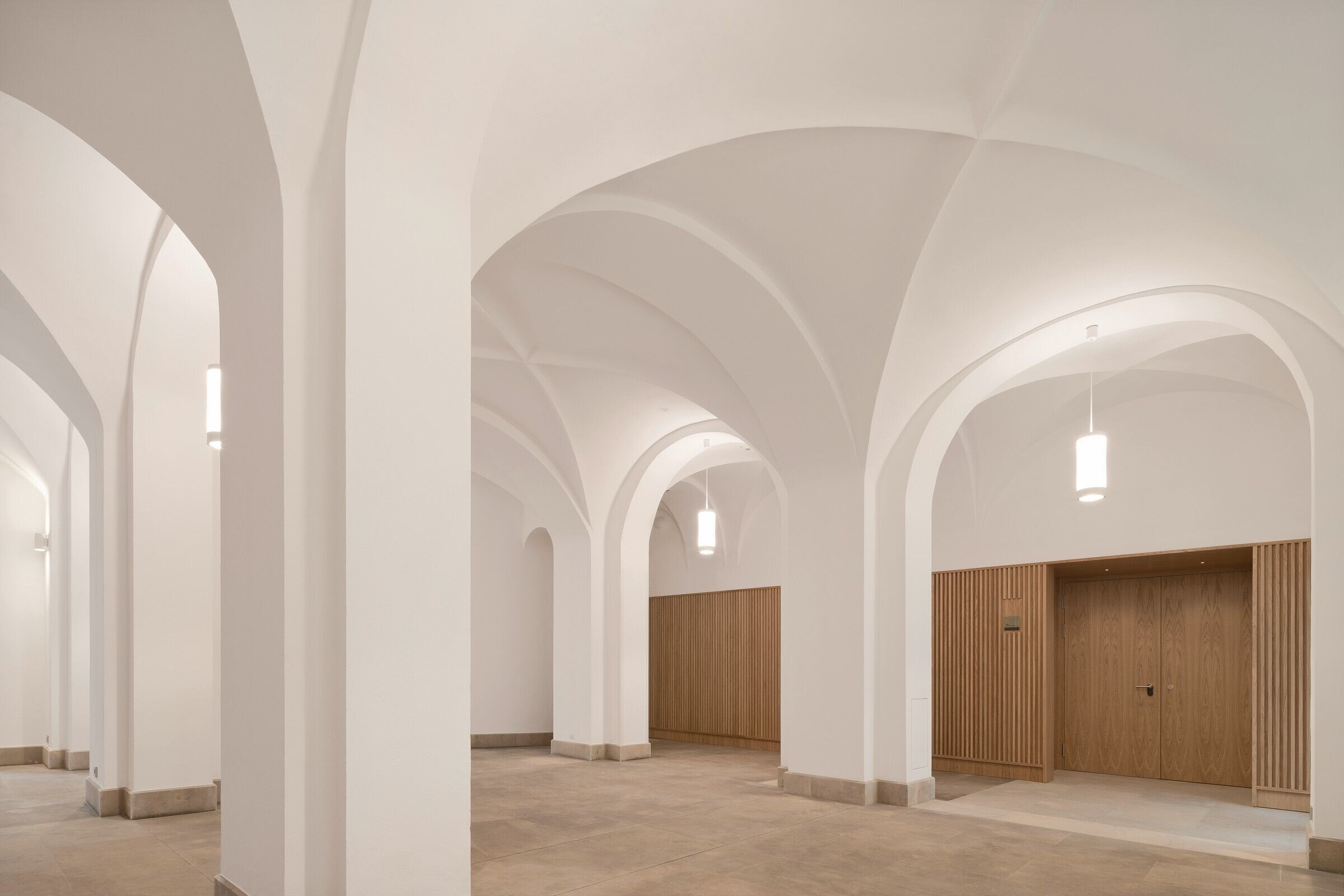 Inside, the reorganization includes the Bishop's residence and the administration of the Bishop of Dresden-Meissen, apartments and guest residences, parish and youth rooms of the Cathedral, as well as various rooms for public events. Further to this, room layouts of event spaces were redesigned, a chapel located at the centre of the building, and a dark hallway transformed into a new library and place for informal meeting.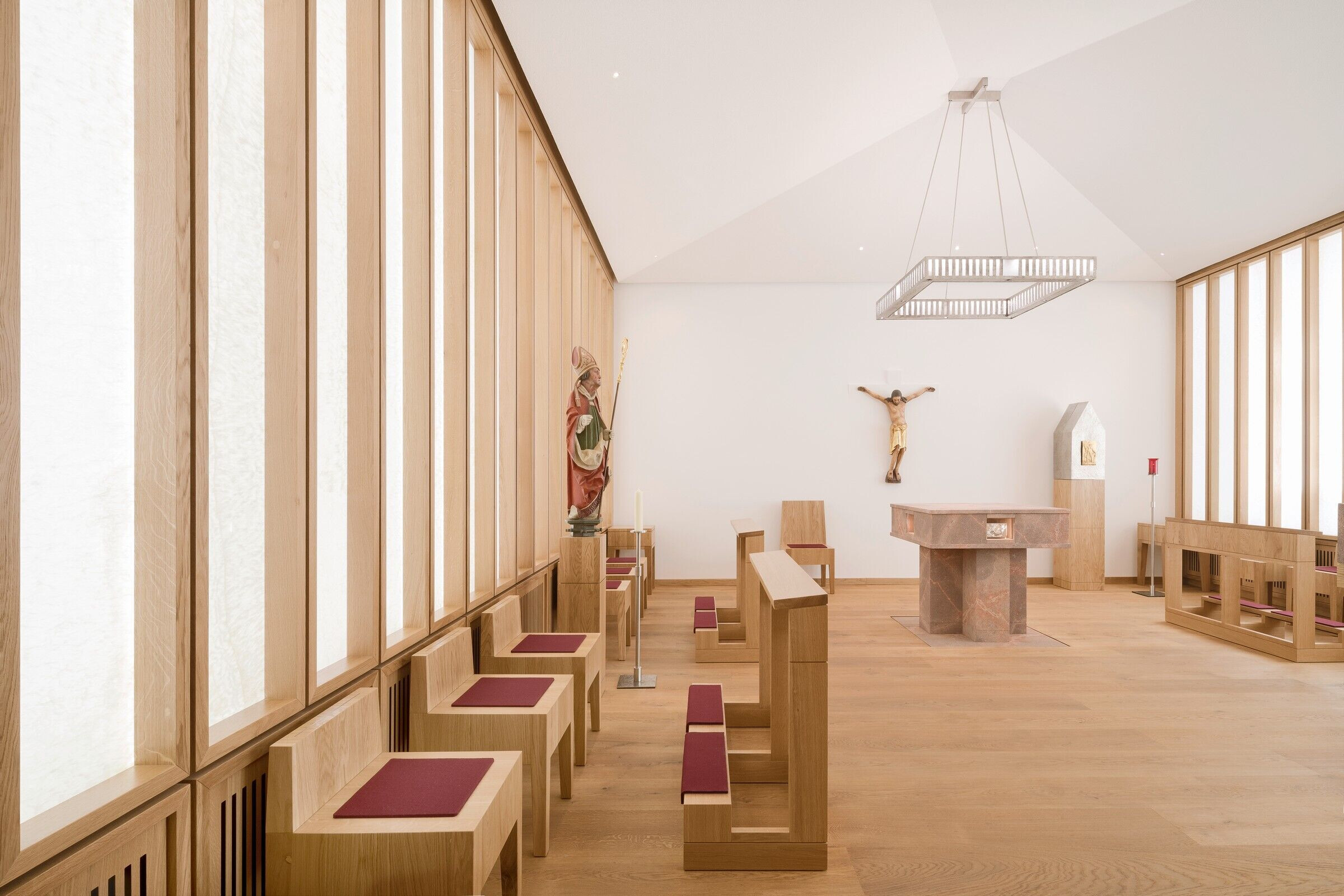 The courtyard was redesigned as a semi-public, urban distribution and event space with all ground-level usages opening up to its walkway.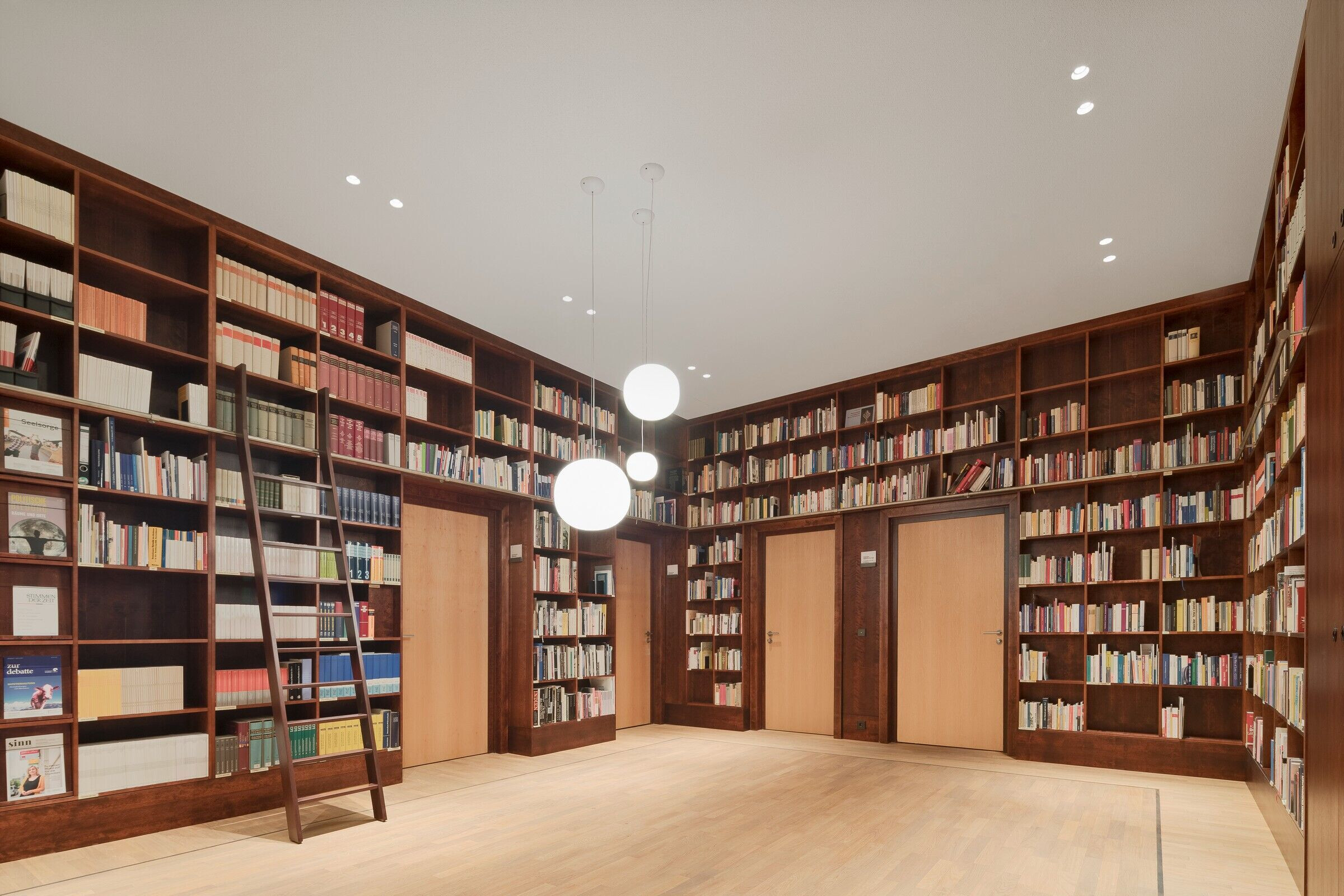 In summary, the project is not a complete overhaul but in the spirit of sustainability and resource conservation it is an example of a historic structure that is reused and will continue to be used with new elements selectively implemented, thereby enhancing what has long been there.