Foster + Partners disclose the completion of a supertall skyscraper that will serve as the headquarters of the National Bank of Kuwait. Soaring 300 metres above Sharq, the financial district of Kuwait, the iconic building is the latest addition to the city's ever-evolving urban landscape.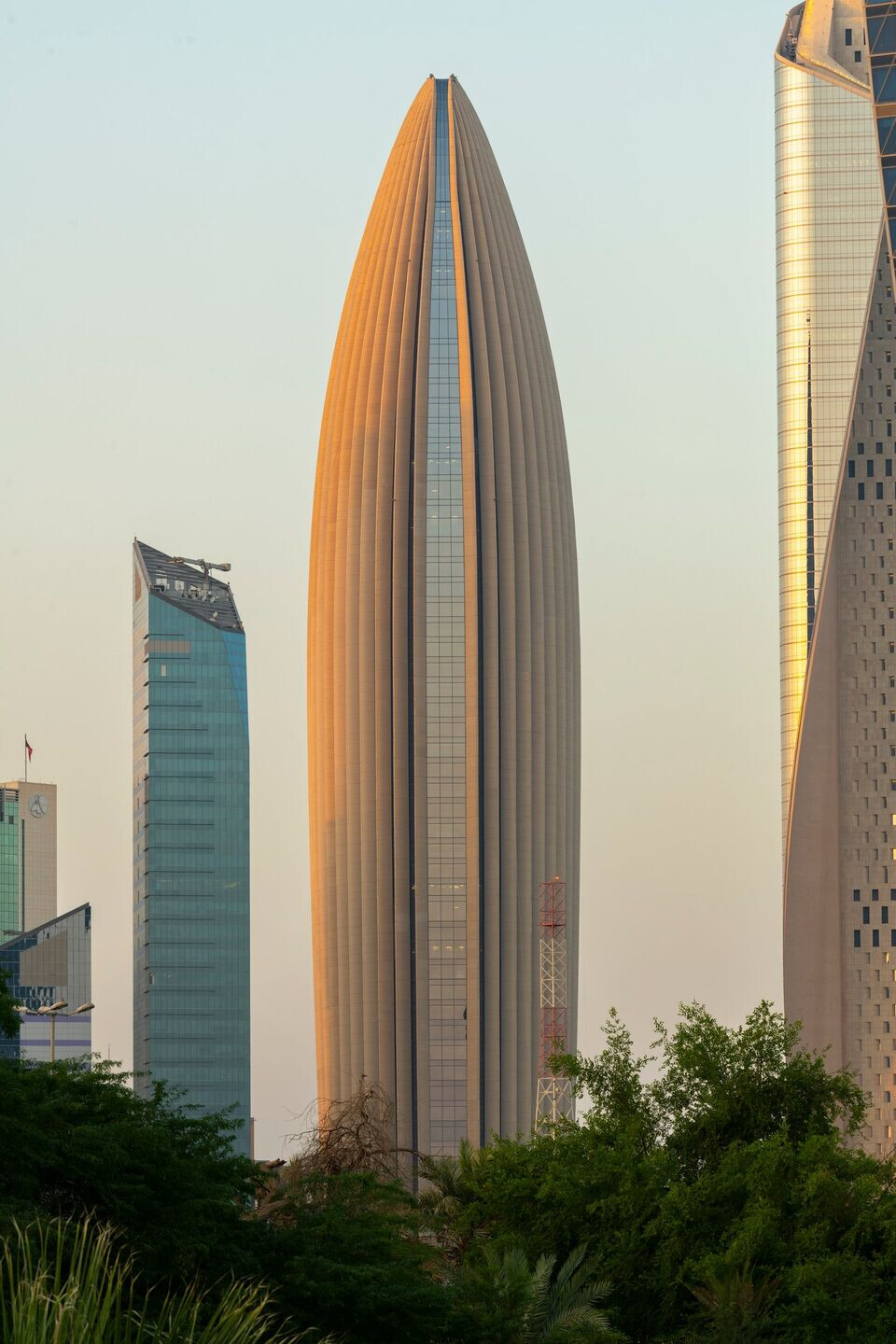 Responding to Kuwait's extreme climate, the tower takes shape as a fin-wrapped cylindrical volume. The concrete fins that extend throughout the length of the building, not just provide structural support but also help in effective shading of interior spaces and minimize solar gain. The northern side of the structure is opened through a strip of glazing to frame views of the Arabian Gulf.
The tapered form of the structure towards the base allows for wider floor plates at upper levels while providing self-shading for offices below through the overhanging floor plates. The structural form also evolved as per the needs of the organization to house the entire bank employees under one roof. The shield-shaped floor plates with an open-plan design provide flexibility and scope for spatial optimization in future.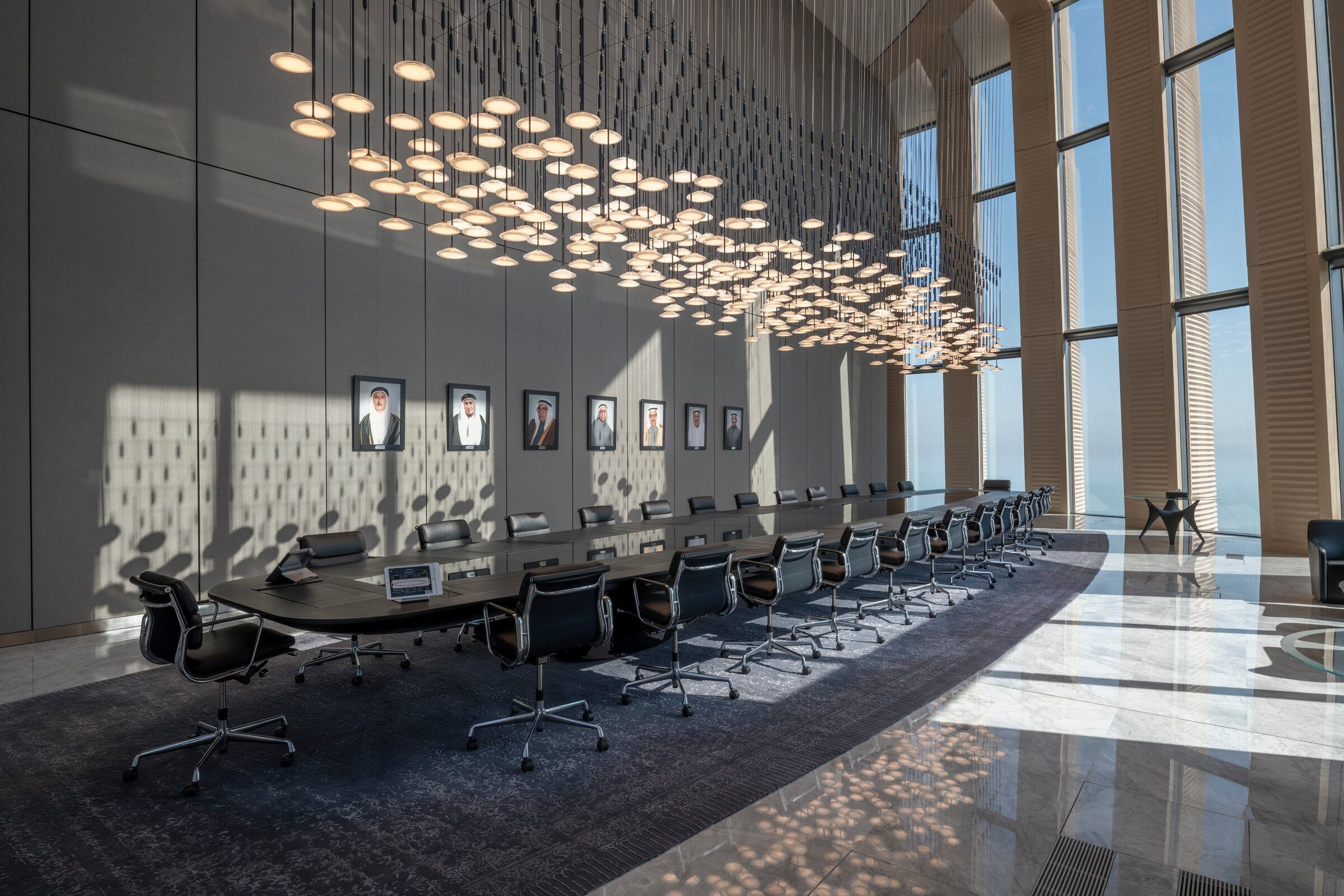 To complement the unique form, the interiors are incorporated with bespoke furniture and lighting in key spaces within the structure. The triple-height boardroom features cloud-lighting installations of blown-glass pendant lights designed by the firm's industrial design team.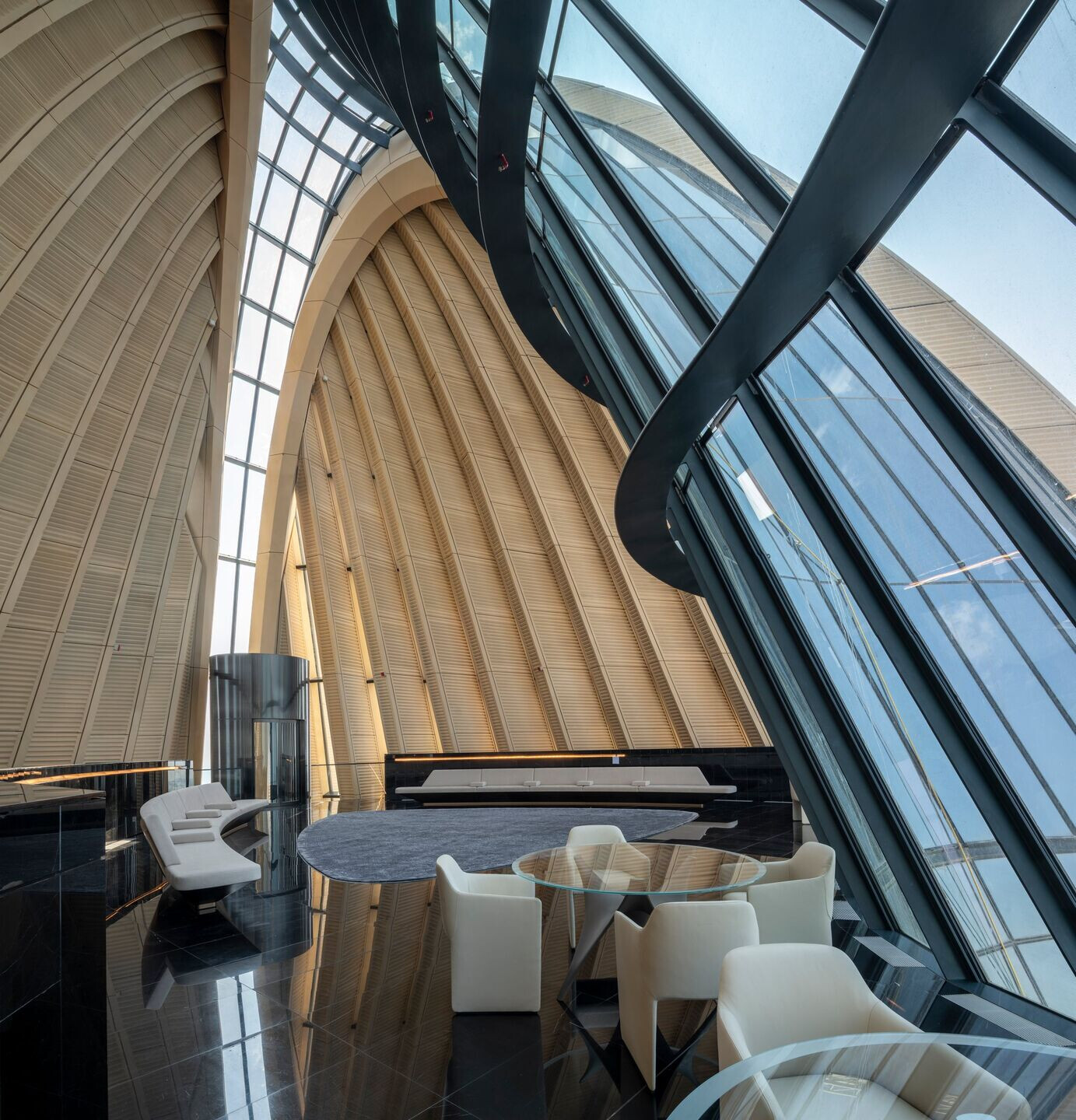 In addition to the structure's "highly efficient passive form", the design also incorporates sustainability measures to minimize water and energy consumption. Designed to integrate sustainability, functionality and innovative structural solutions, the project marks its presence as a distinctive landmark in the city's skyline.