Glasgow's Burrell Collection includes 9,000 works of fine and decorative arts spanning 600 years. Since 1983, the Collection has been housed in a critically acclaimed museum building designed by Barry Gasson, Brit Andresen, and John Meunier. In 2016, Glasgow Life, a charity acting on behalf of Glasgow City Council, appointed John McAslan + Partners as the architect and landscape designer to undertake a five-year renovation and enhancement of the museum.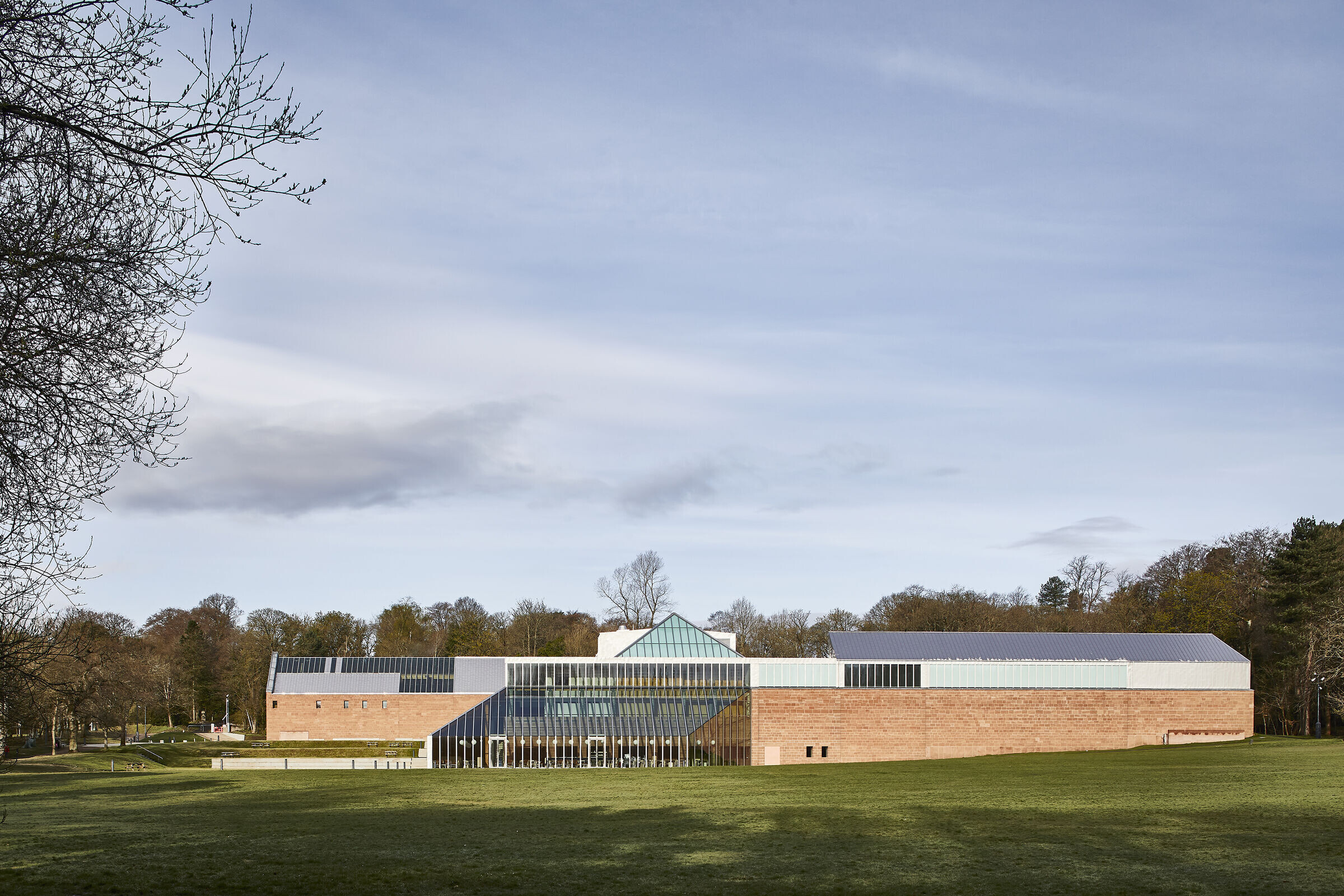 Made of red Dumfriesshire sandstone, polished concrete, stainless steel, timber, and glass, the existing 20th-century masterwork is situated four miles from Glasgow in a parkland setting. Together with a team of specialists, including building services engineers Atelier Ten and façade consultant Arup, John McAslan + Partners identified three critical goals in undertaking the project: seamlessly repair the building and improve its environmental performance by taking a 'Fabric First' approach to its renovation; strengthen the building's connection to the surrounding landscape; and finally, open up selected areas of the interior to accommodate increased movement through and use of the galleries.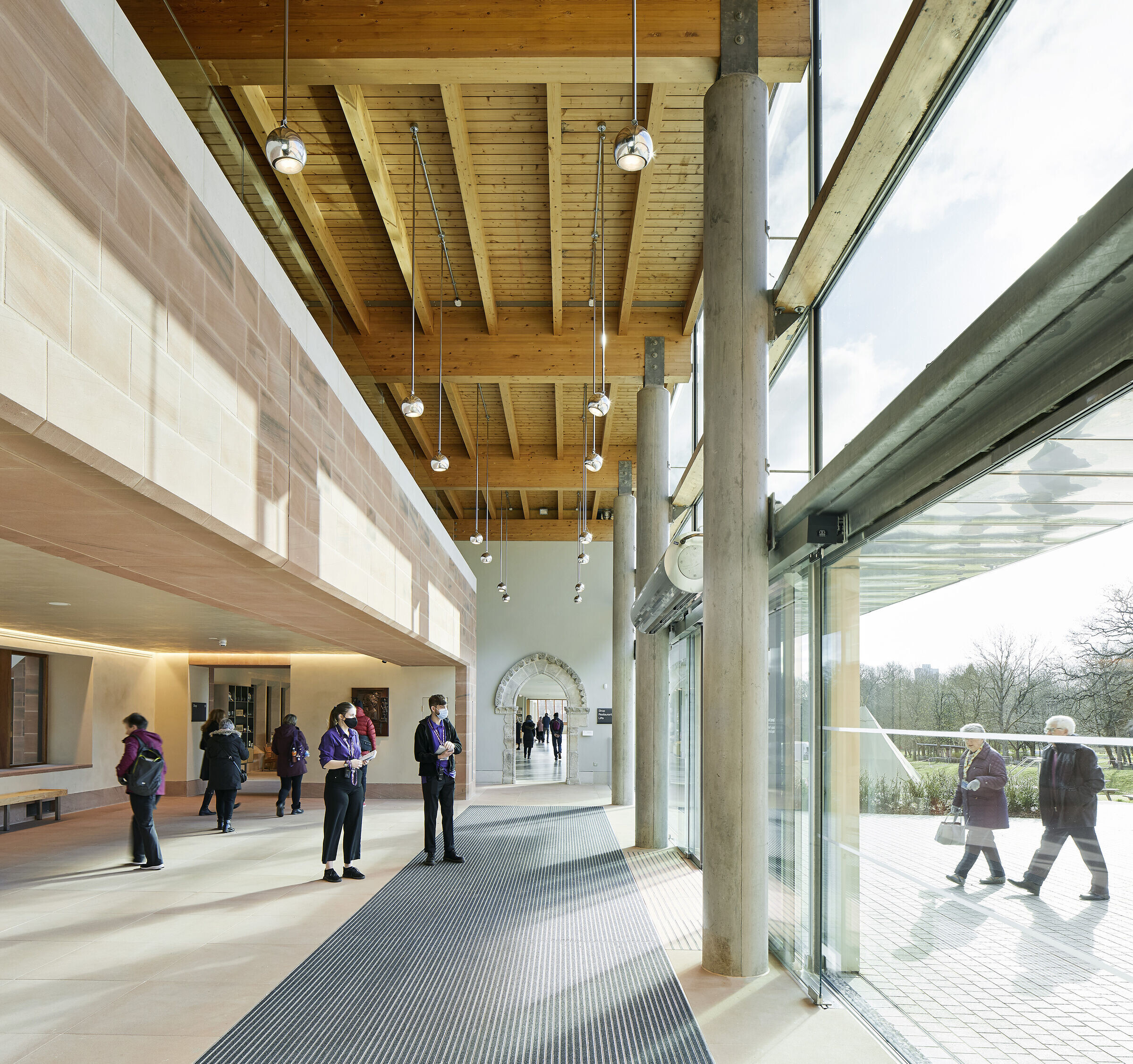 According to the architects, the 'Fabric First' approach aims to maximize the benefits of improving the building's existing built fabric. For example, with the consultant team, it was identified that re-using existing aluminium glazing frames could save over 8.5 tonnes of new aluminium from being added to the building, saving 100 tonnes of carbon emissions associated with new aluminium production. Significant carbon footprint reductions such as this were key to the building achieving a BREEAM rating of Excellent.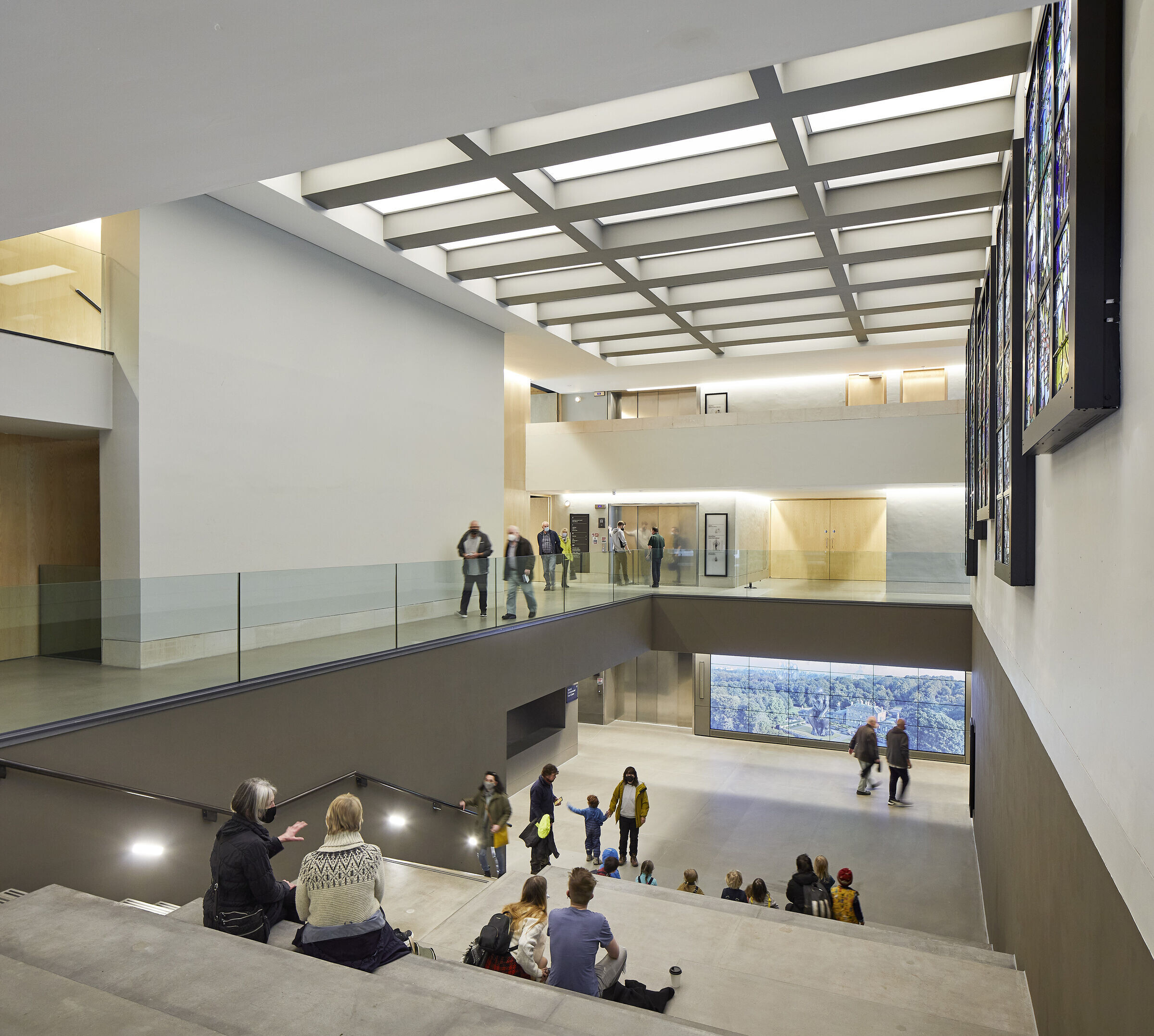 An entrance has been added to the east of the existing entry. The result is an enhanced natural setting where visitors can relax, picnic, or flow out from the café at the building's southeast corner. Alongside this expanded entrance, a new volume connects the museum levels up to the mezzanine galleries and down by a stepped arrangement to an opened-up floor at the garden level. This newly revitalized garden level accommodates an exhibition and events gallery connected to a viewable art storage space, workshops, café, and parkland.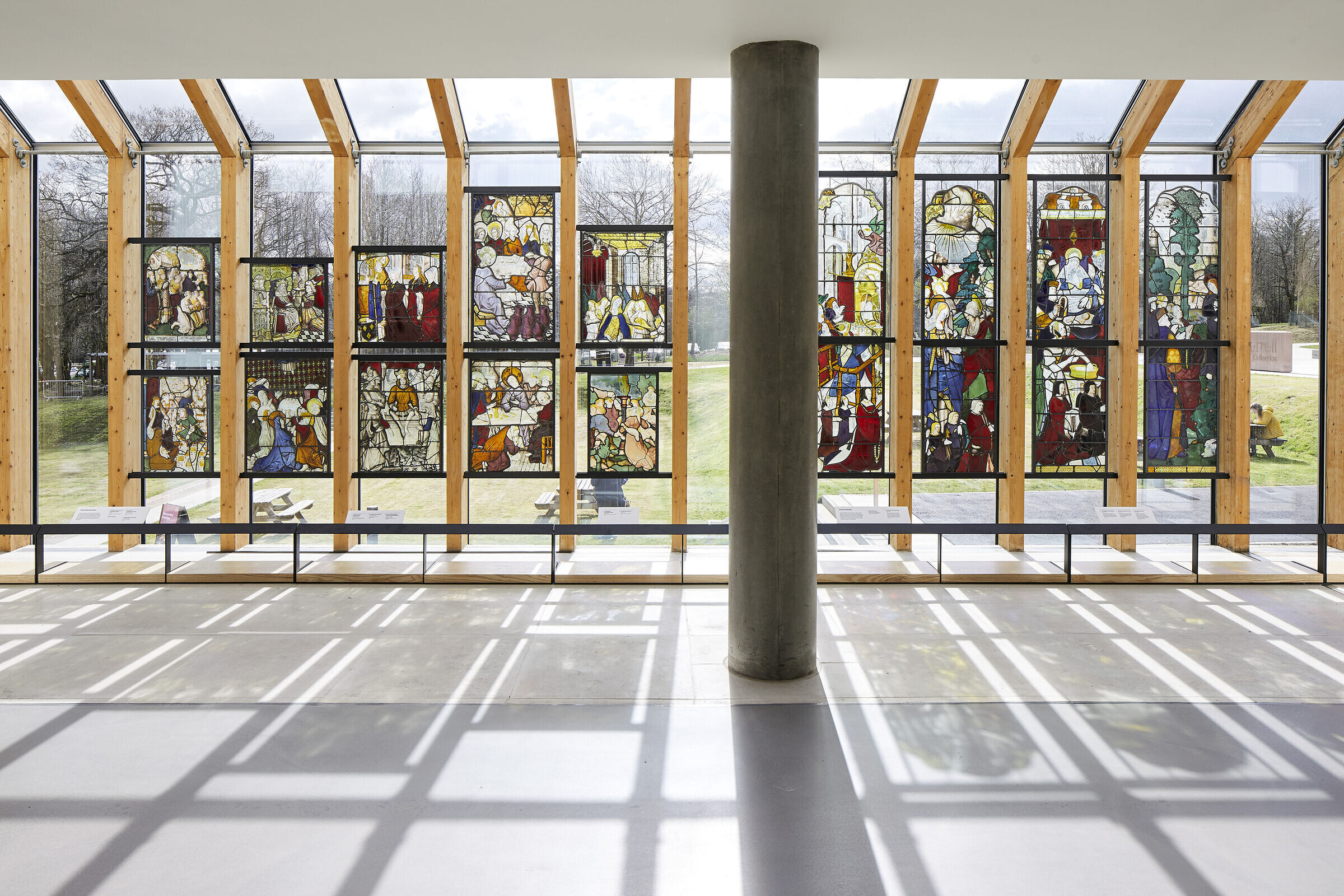 Finally, with this renovation, 35 percent of gallery space has been added, opening up the interior so that visitors can enjoy a significantly increased proportion of the Collection simultaneously. The Collection is now also curated thematically with an immersive narrative used as a guiding vision for the museography.