Meridian 105 Architecture unveil the adaptive reuse of a circa 1890s firehouse in the LoHi neighbourhood of Denver. Formerly housing horses and carriages, the firehouse was set atop a steep hill that made it difficult for horse-drawn fire pumps, eventually leading to the discontinuation of its services. The building has seen various uses, the most recent being the renovation into a mixed-use apartment complex.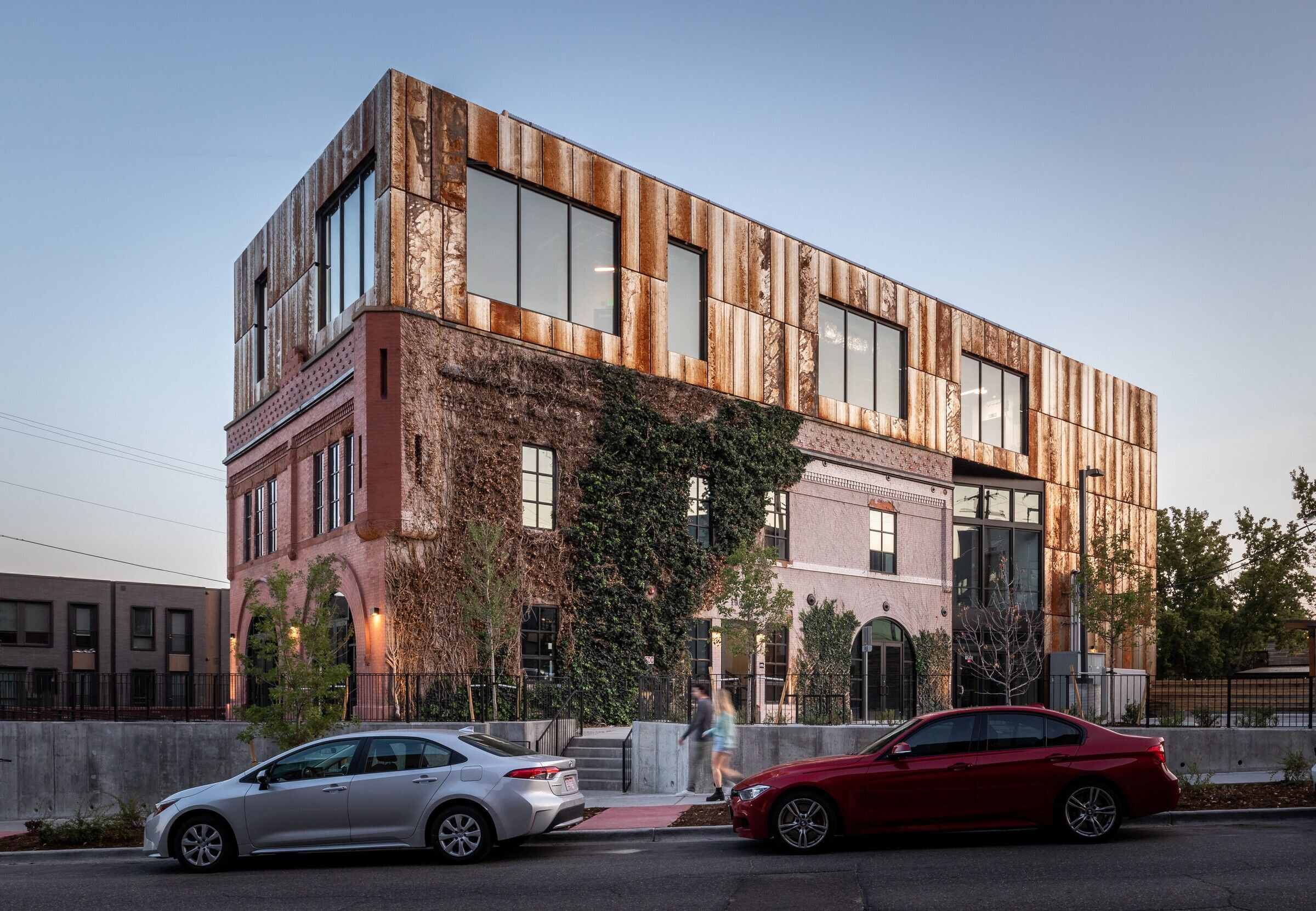 The transformation involves adding a new contemporary volume to the top floor of the existing structure, an extension of the building's footprint and an insertion of two levels of office space over the restaurant.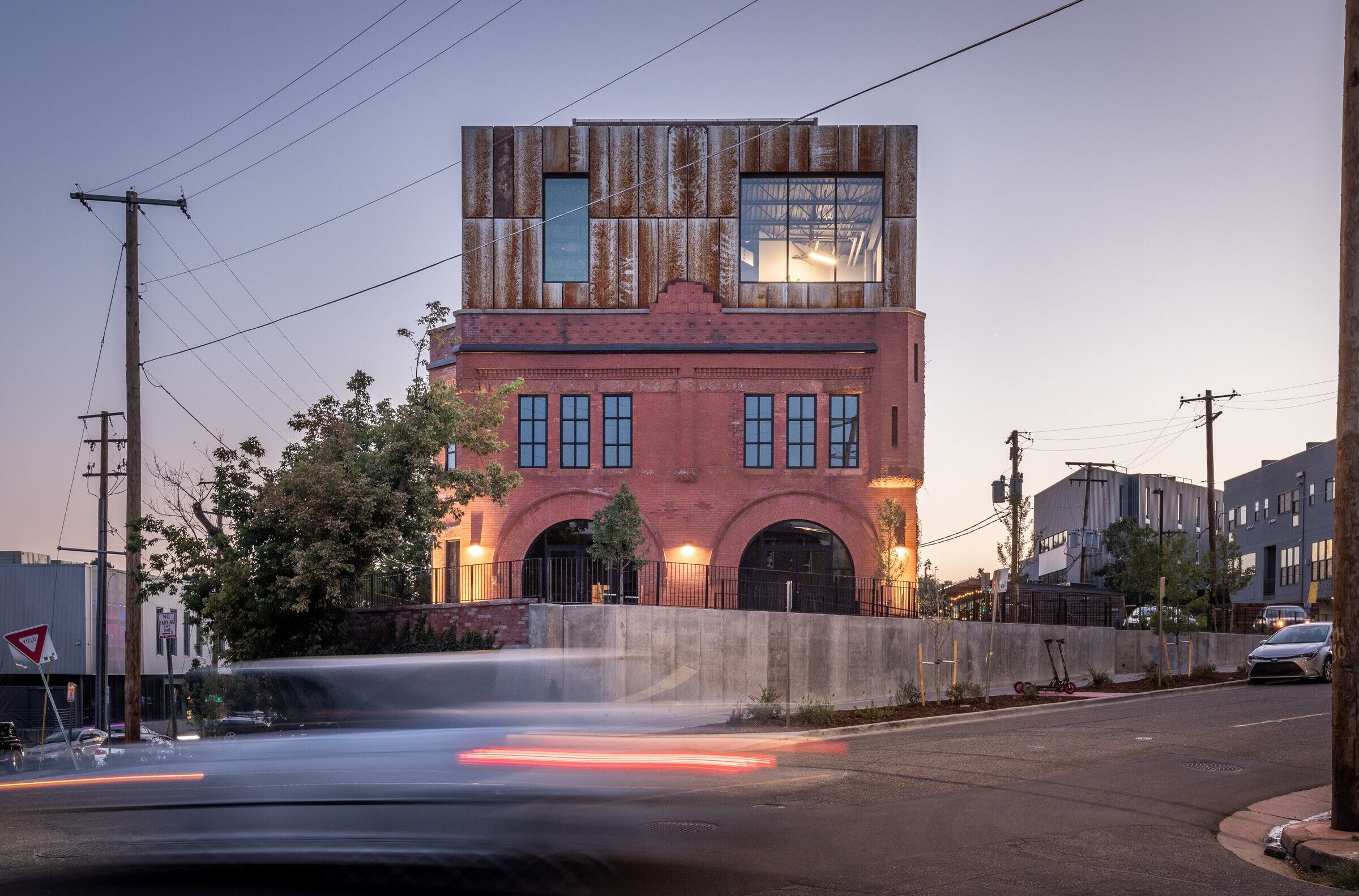 Through the selective restoration, the design beautifully portrays the charm of the former structure while encompassing a minimal yet rich feel. Light processes materials wrap the new structural addition, complementing the original masonry.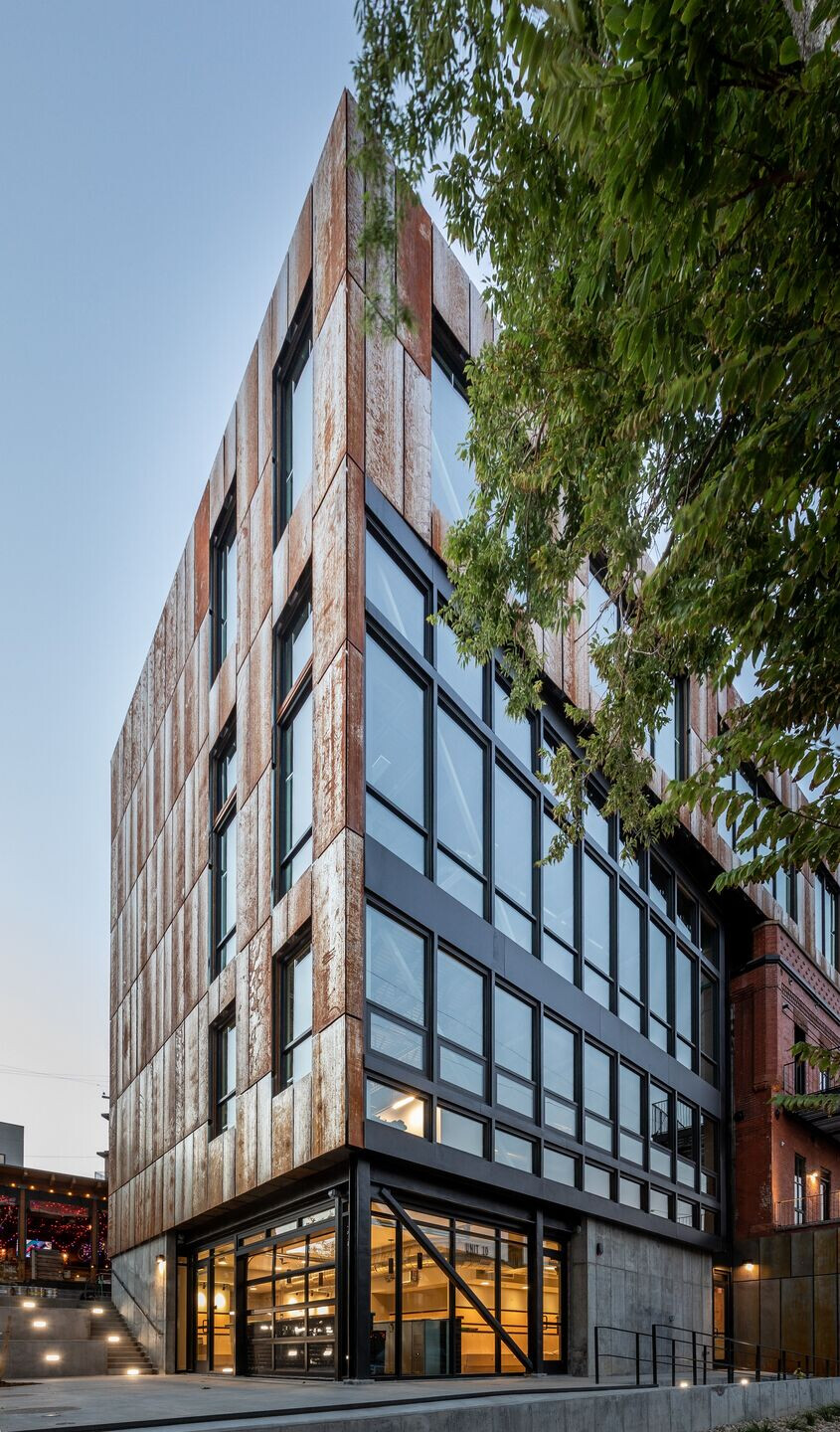 Clad in Corten steel, a material that changes over time, induces a sense of honest rawness. Built on a steel frame, the new addition hardly hinders the existing structural elements, making the new insertion an independent yet harmonious entity.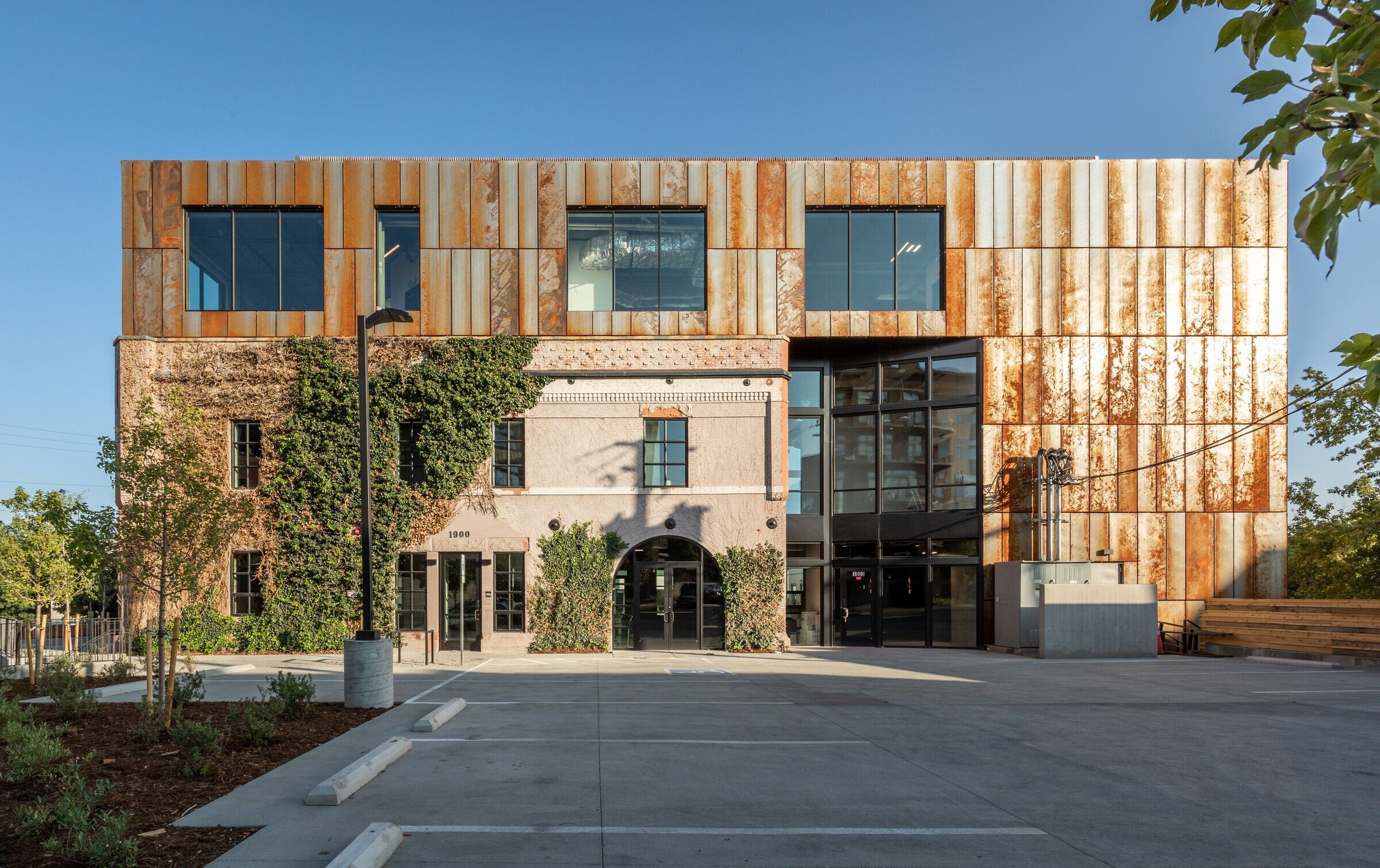 Therefore, the old structure finds a new meaning through its diverse uses, resulting in a dynamic community space.