Set against the Willamette River, the Cedar Island Residence separates the programmatic functions of the home into unique volumes. These volumes are oriented to take advantage of the views of the neighboring river and Cedar Island resting directly behind the home. This family has a love of fishing and wanted easy access to the river, the ability to enjoy native birds, and to have access to a forested park.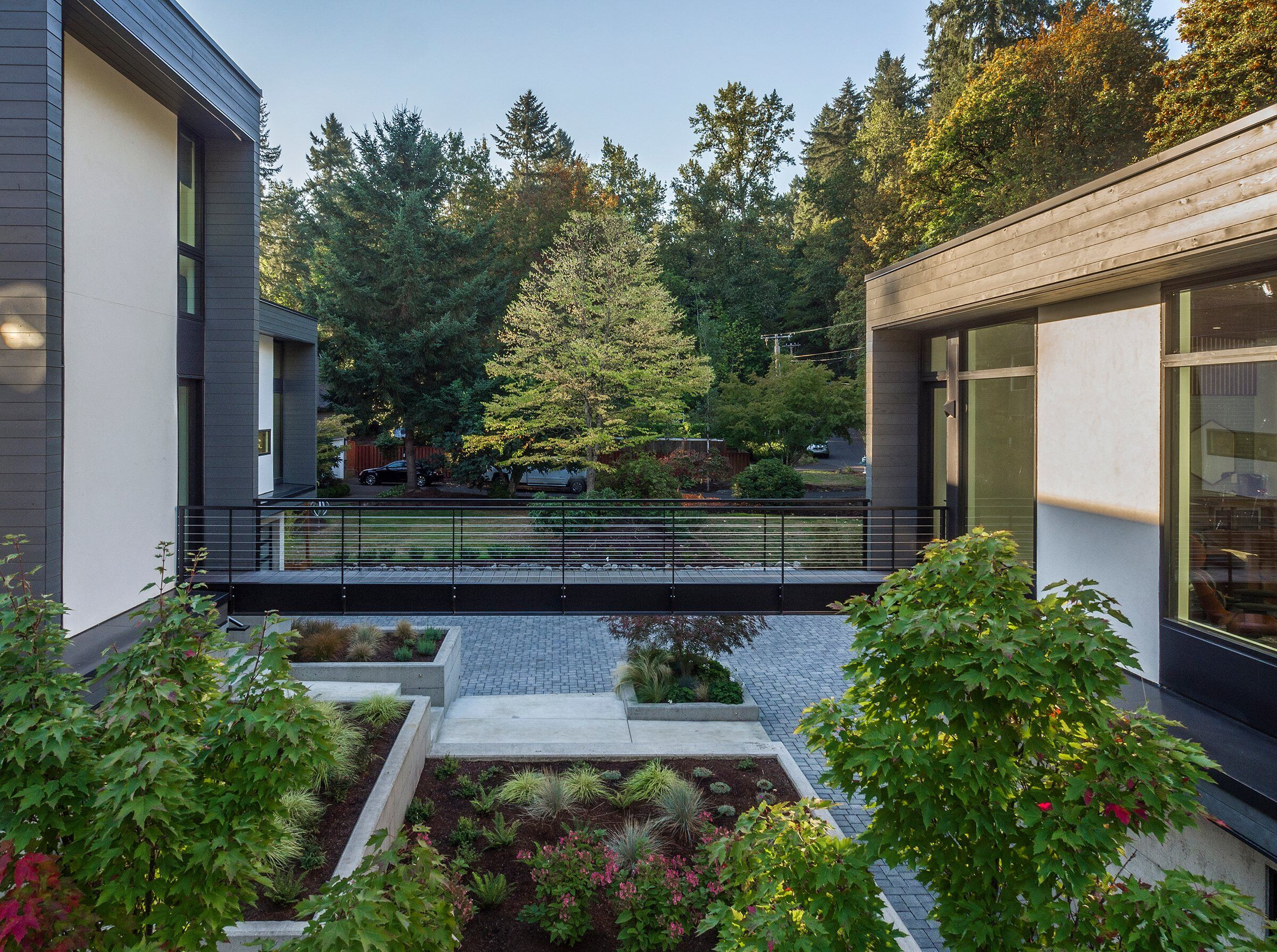 The design objective was to create one main living space for family togetherness. The goal was for the family, often busy with extracurricular activities of their own, to gather and share most meals, media, and music experiences together in a communal space that fosters family unity as much as possible. They requested to have no separate rooms or large bedrooms for childrento encourage gathering in the main space, as opposed to breaking away for solitary activities.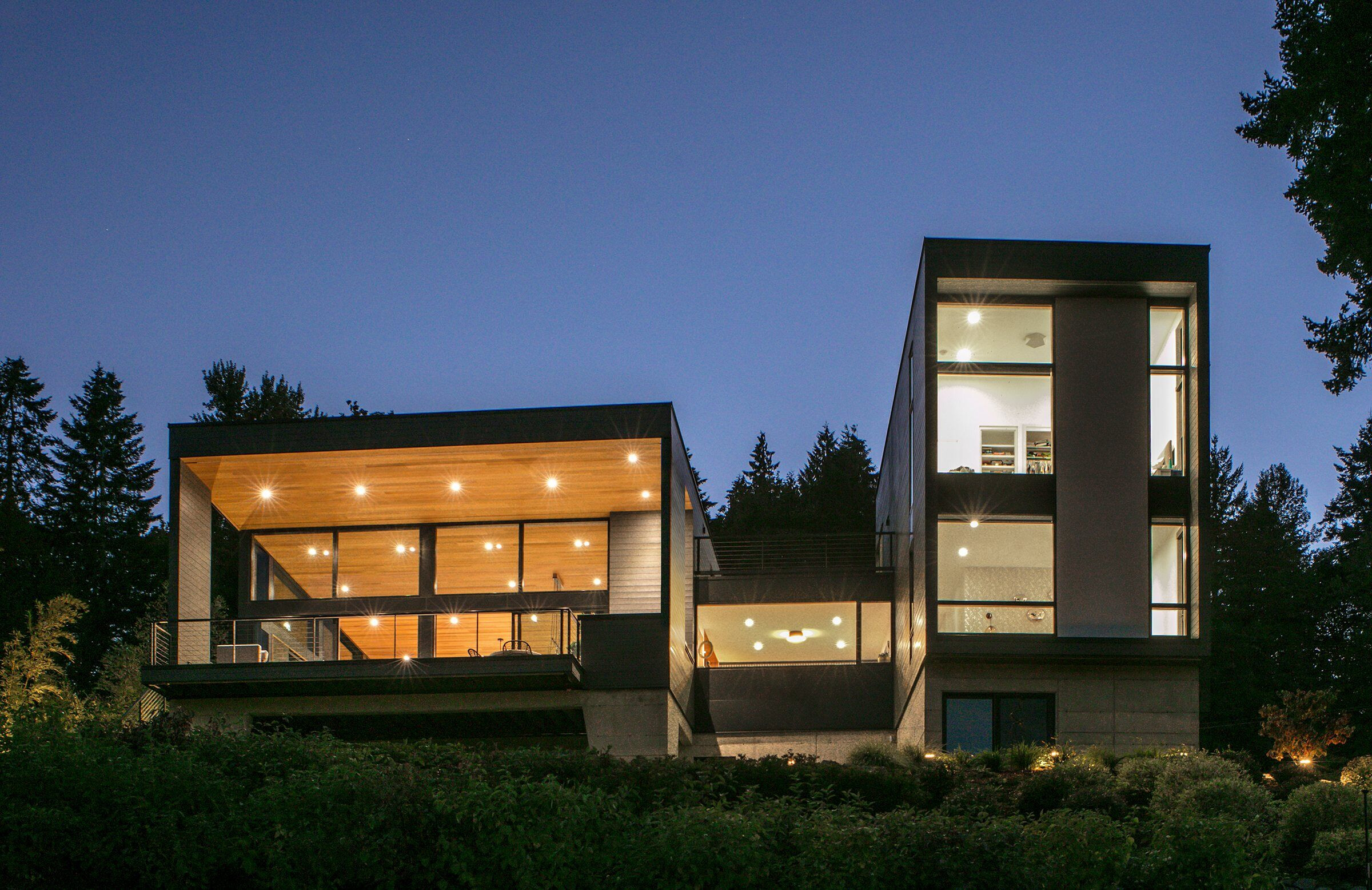 Connected by elevated walkways, the home sits on a concrete base to bring it 10 feet above the area's high flood plain. During the dramatic floods of 1996, the water would have risen 3/4 of the way up the concrete walls, so homeowners requested no living spaces below the main level. This also provided protection against any need for rebuilding should it flood again.
Materials were chosen for durability. A concrete base will protect the home should the river rise above normal levels. Cedar and stucco were chosen for the exterior to last in the rain and winds of the Pacific Northwest.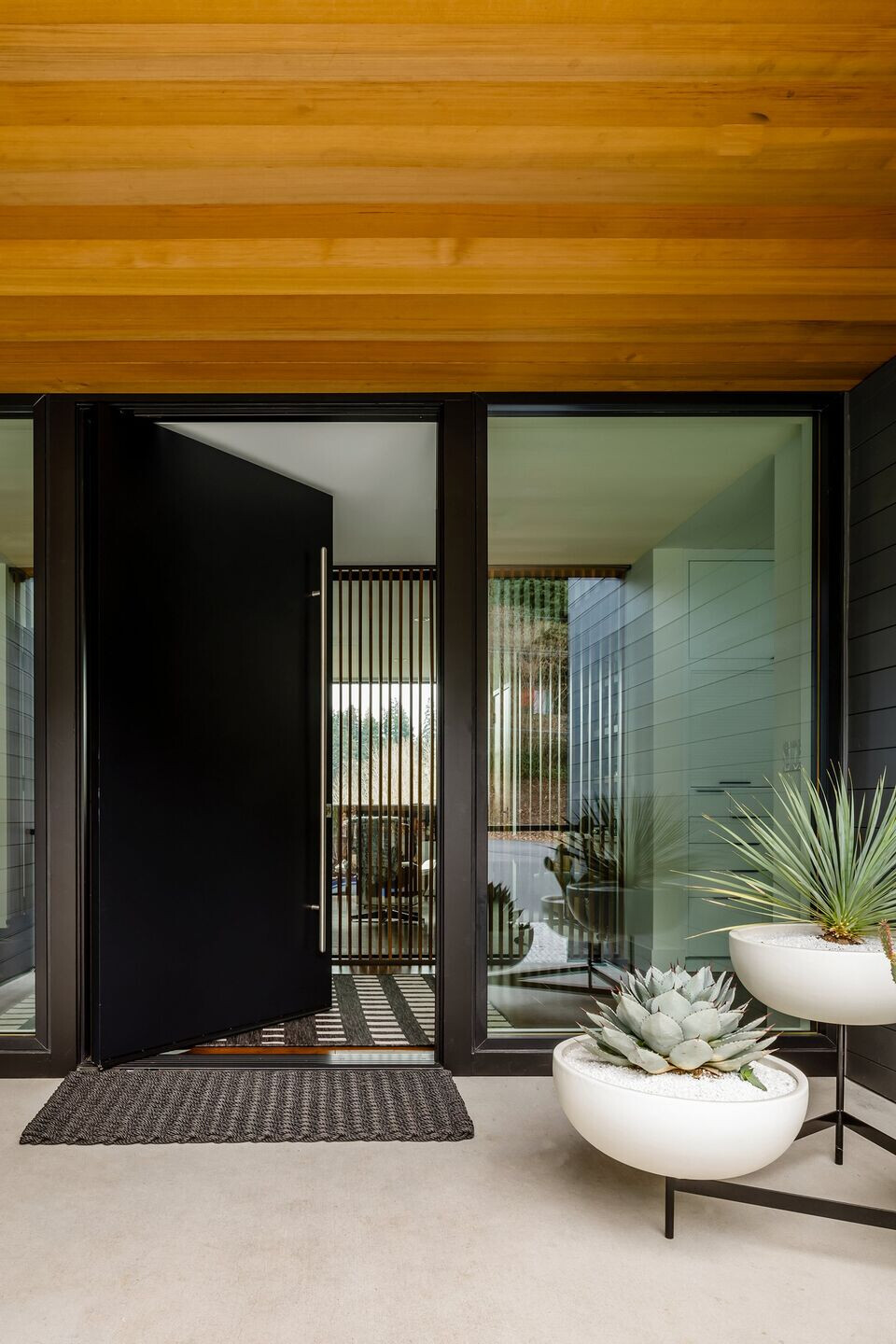 A separate 'casita' for extended family and friends is detached from the house and accessed using a bridge that is suspended above the natural landscaping below. Besides its own garage, the casita has one bedroom with a living and dining space and a view to the river.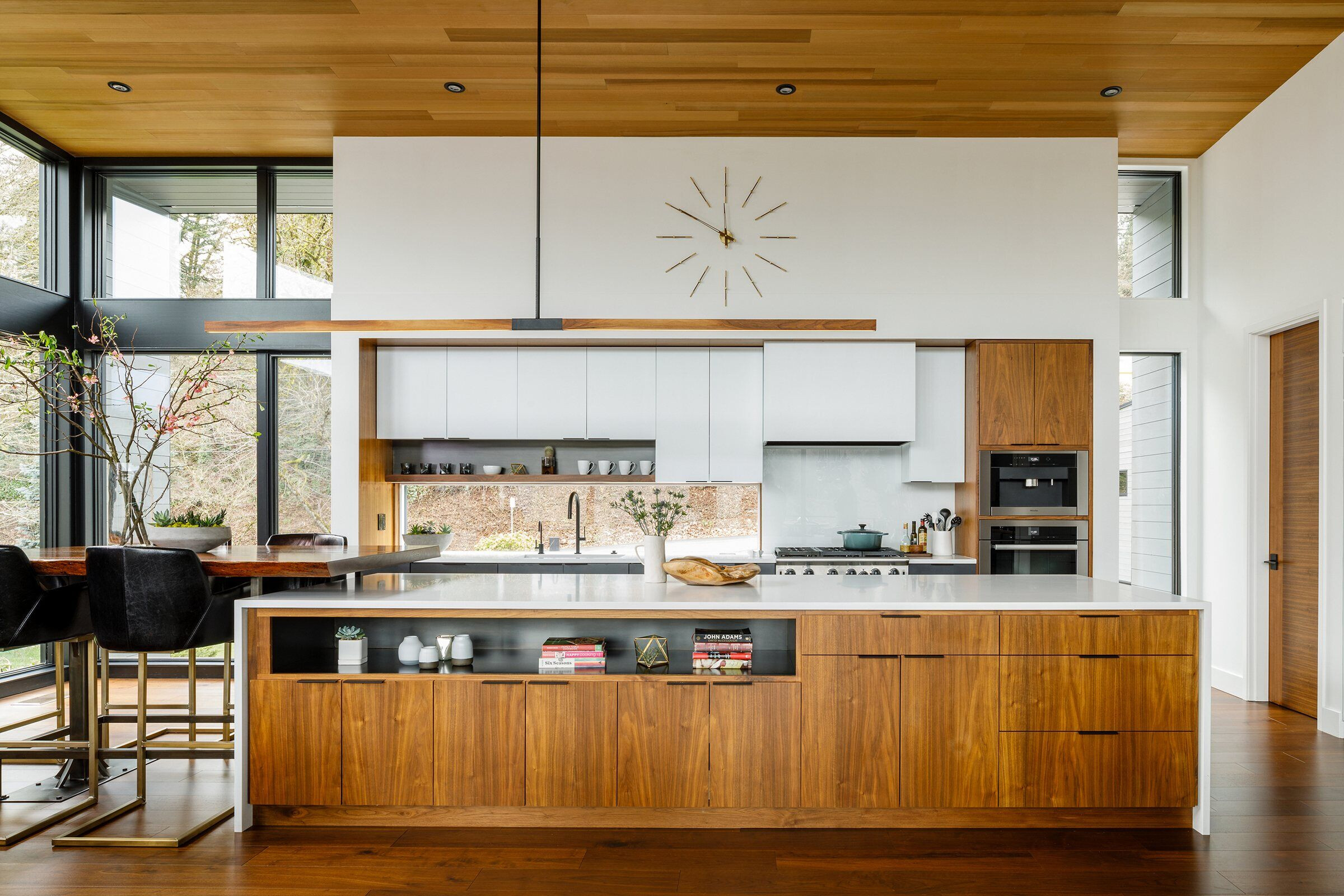 Material Used:
1.Facade cladding: Cedar and Stucco