The apartment, located on the top floor of a building on the border between the Prati and Balduina districts, has one of its strengths in the brightness of the rooms. The project reflects the will of the customers, a young family at their first cohabitation in Rome after having lived in France and the Philippines, to take full advantage of the living area with the kitchen designed as a meeting place.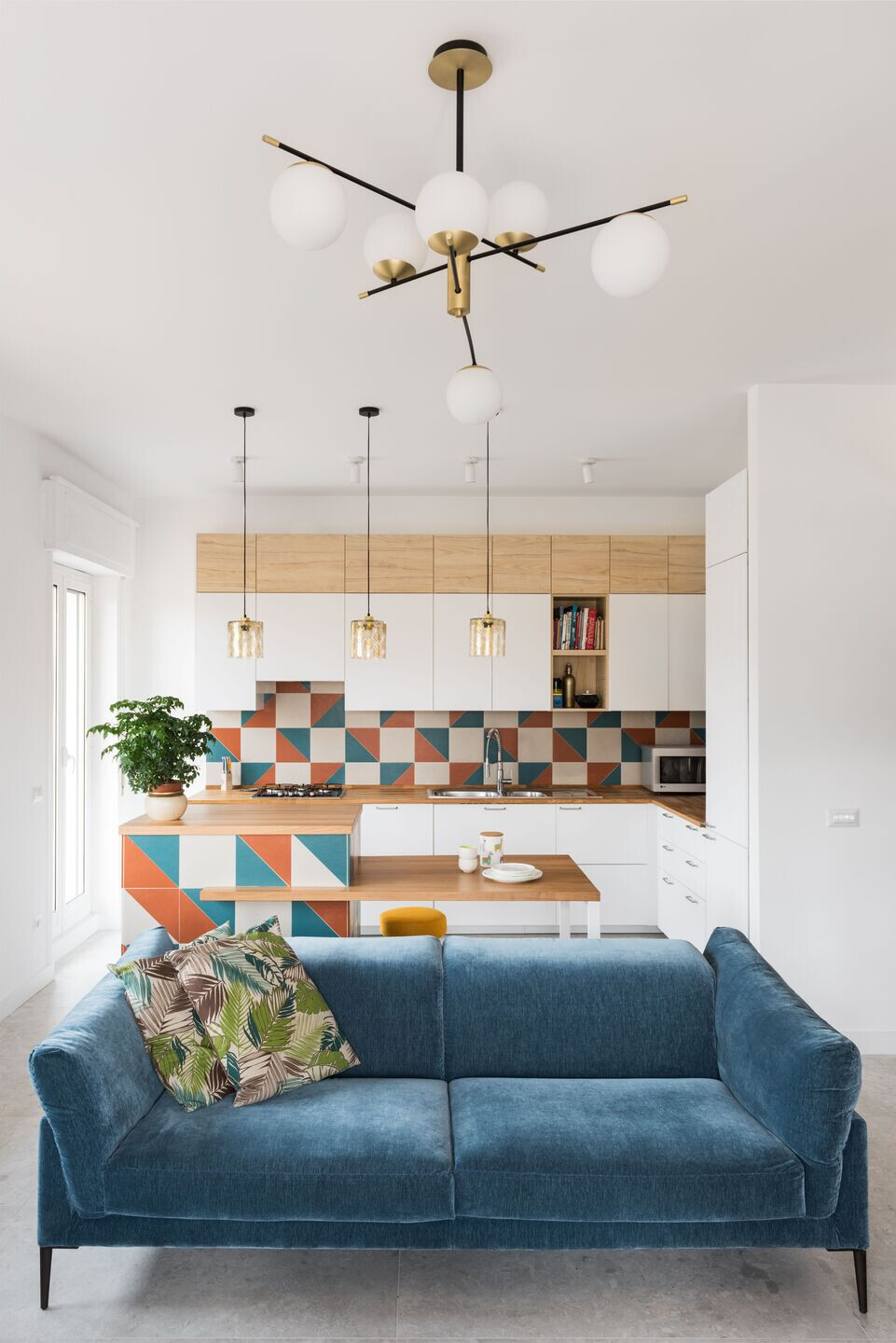 This last room is ideally separated from the living room towards which it is addressed, through the counter which, thanks to the presence of an integrated solid oak top, performs both the function of a place for preparation and a dining table. The counter and the kitchen wall are characterized by a polychromatic coating with triangular-shaped decorations that infuse the environment with a "cheerful" atmosphere. For the floor, a large-format of "Ceppo di Gré" a strong material value with gray-blue tones, ideal for combinations with colorful furnishings and ethnic-inspired furniture resulting from the numerous trips of the clients.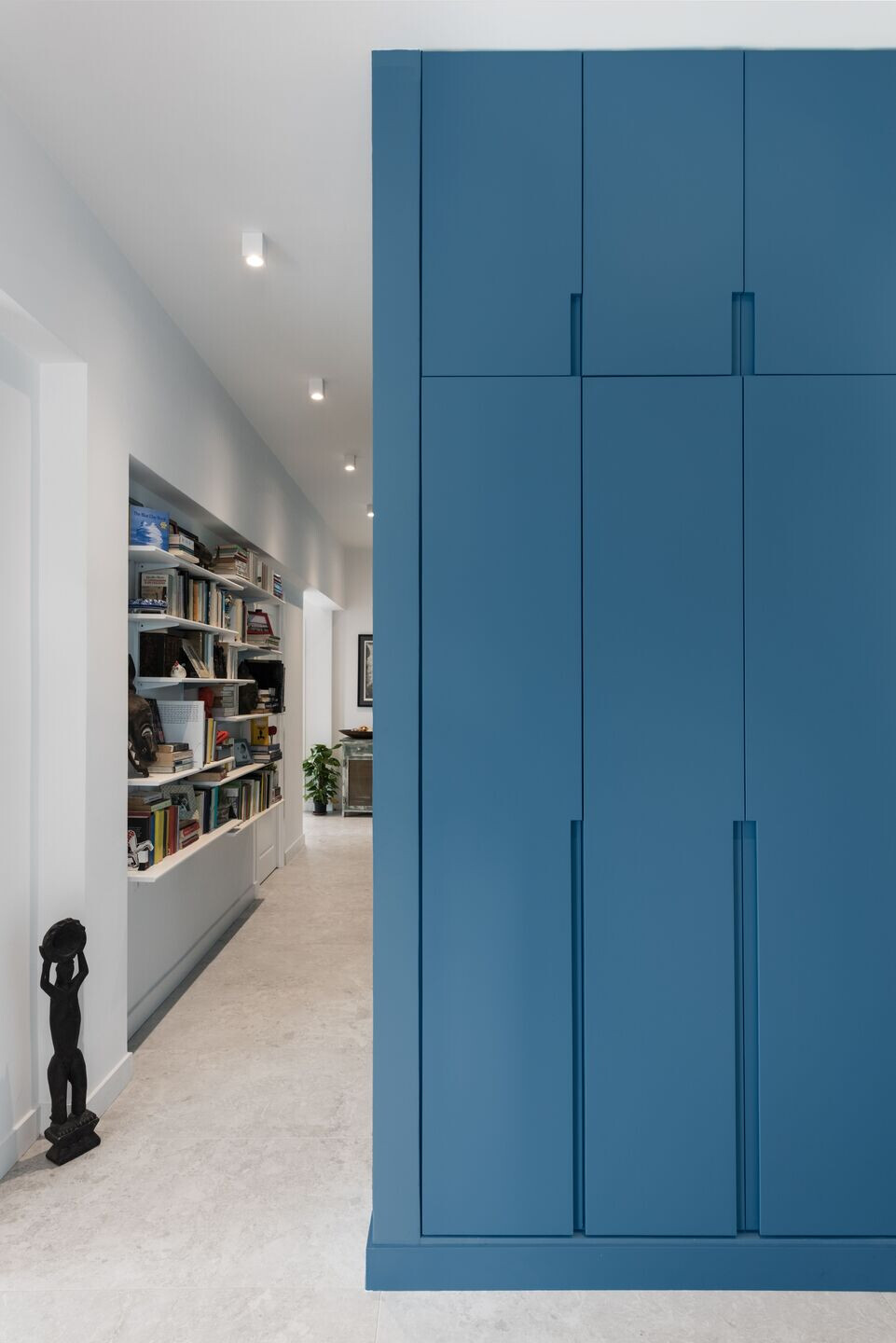 Another characterizing element of the apartment is the "blue box" that runs along the entire corridor from the entrance and acts as a visual connection between the living room and the sleeping area. This colored volume is designed as a plastic object that encloses the service areas inside, while the short side facing the entrance is designed with a built-in wardrobe that acts as an ideal headboard for the "blue box".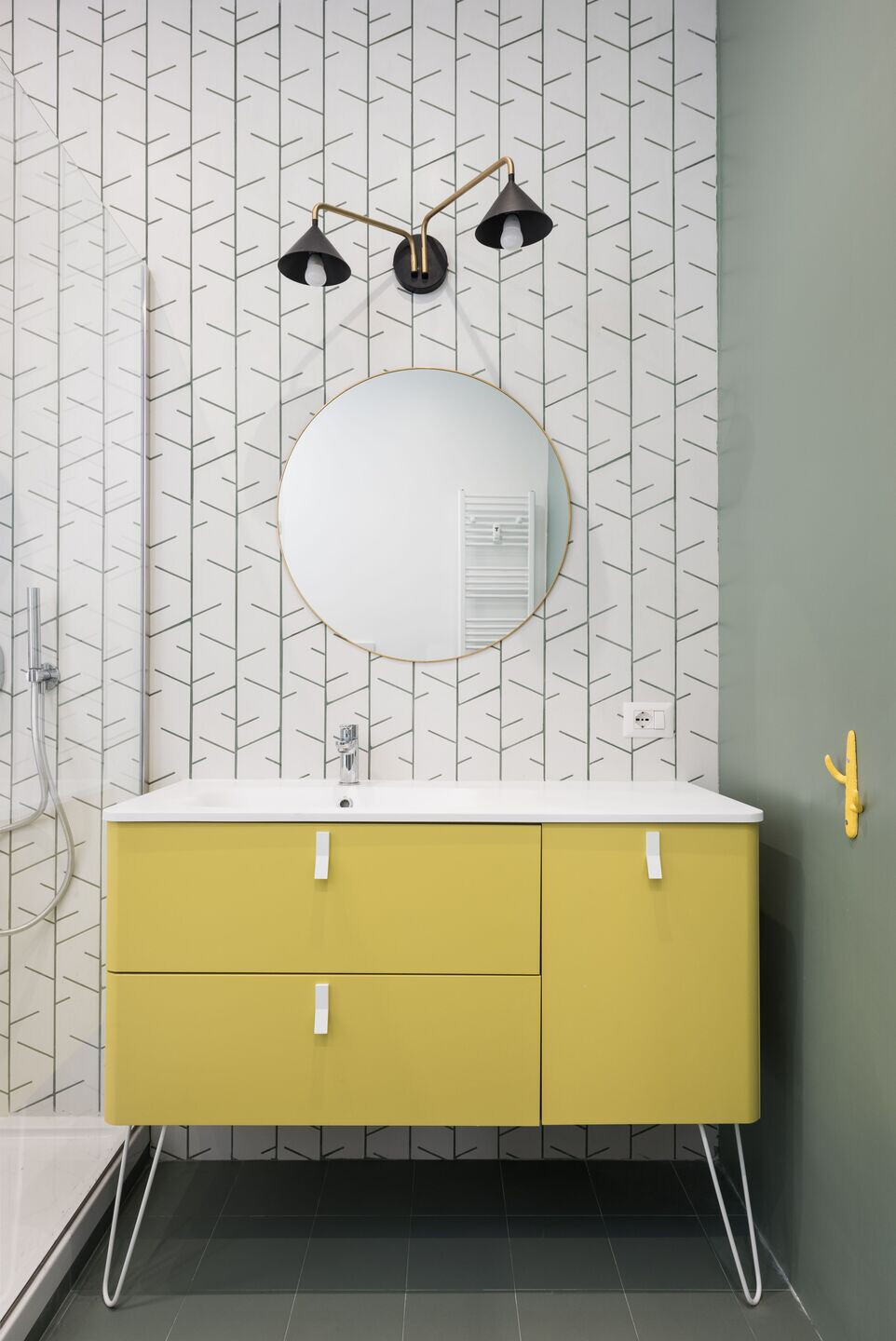 Team:
Architects: Studio GAMP
Photographer: Paolo Fusco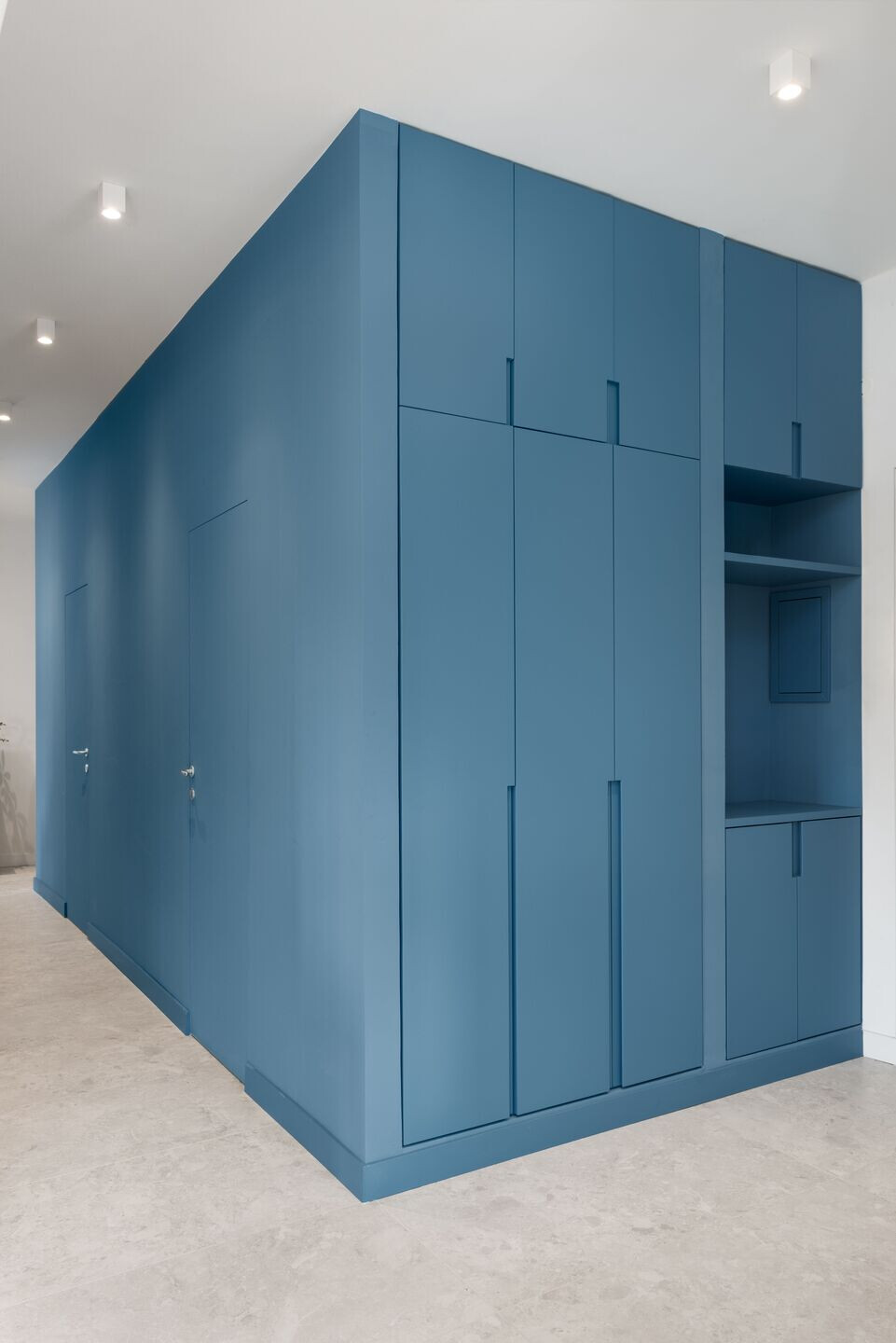 Materials Used:
Facade cladding: Gres, Fittileitalian tiles design, Fuggo_02
Flooring: Gres, Keope, Artemis
Kitchen Wall: Gres, Pittorica, Bardelli