In 2018 we were commissioned to take care of the interior design of a pharaonic project, the Liège institution, formerly the Hôtel des Postes: La Grand Poste.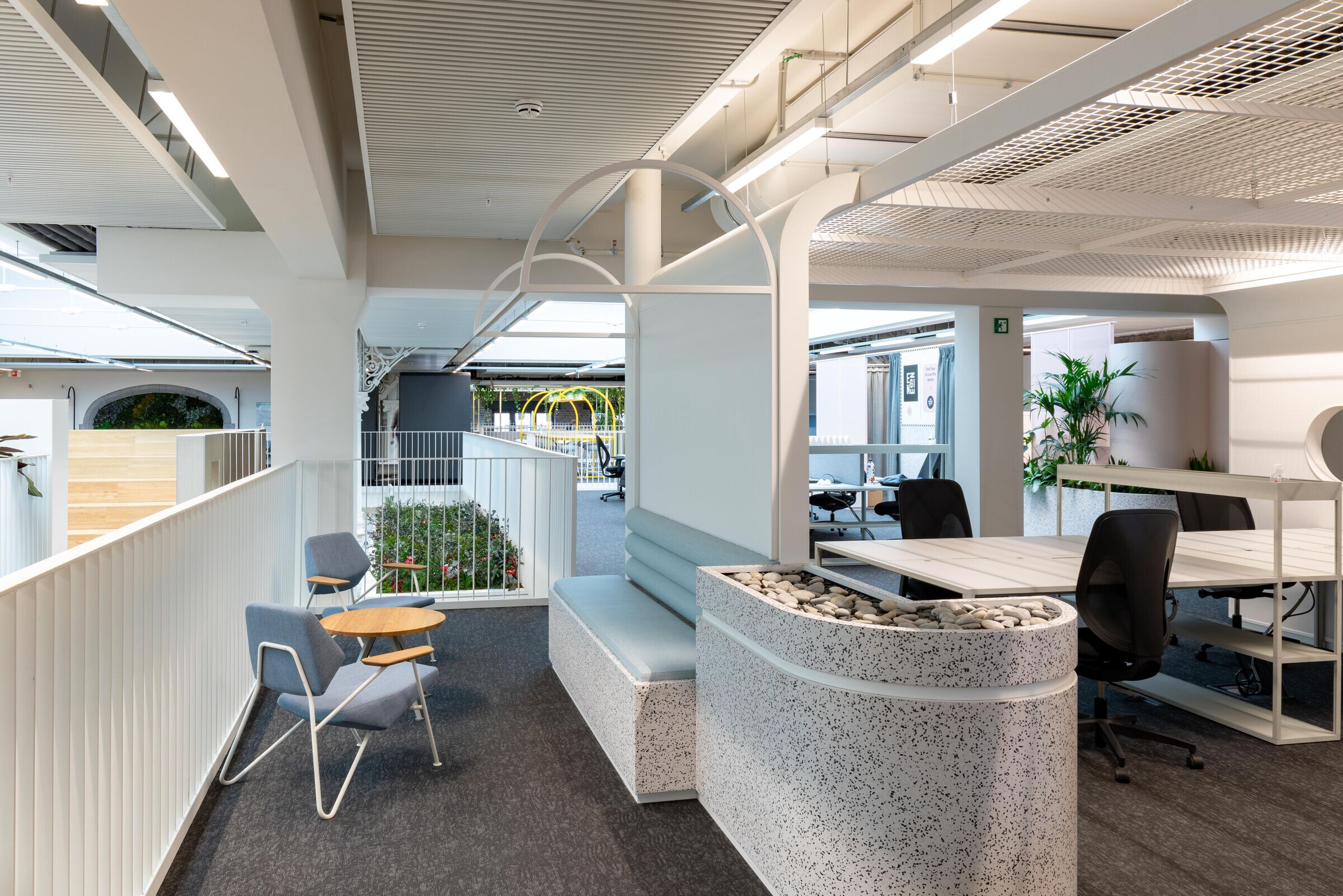 The epicenter of a sparkling creative hub, this place is a preserved and modernized setting that promises exciting Liège and international initiatives. Space is divided into several poles. In its center, there is a coworking space.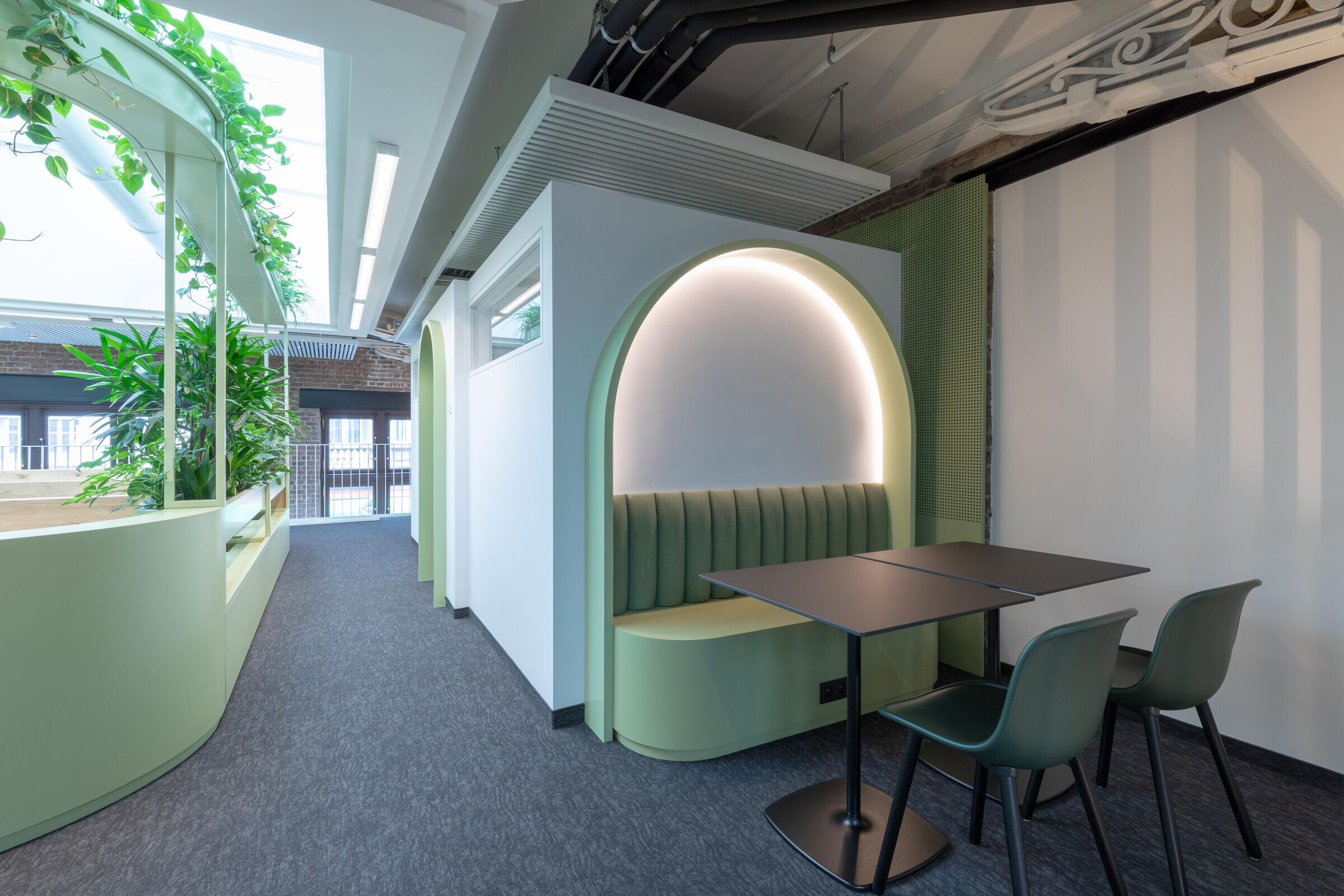 The central hall is open and welcoming, the large restored glass roofs bathe the place in warm light. We have designed removable benches that allow the space to be structured, and to go from reception area to conference area.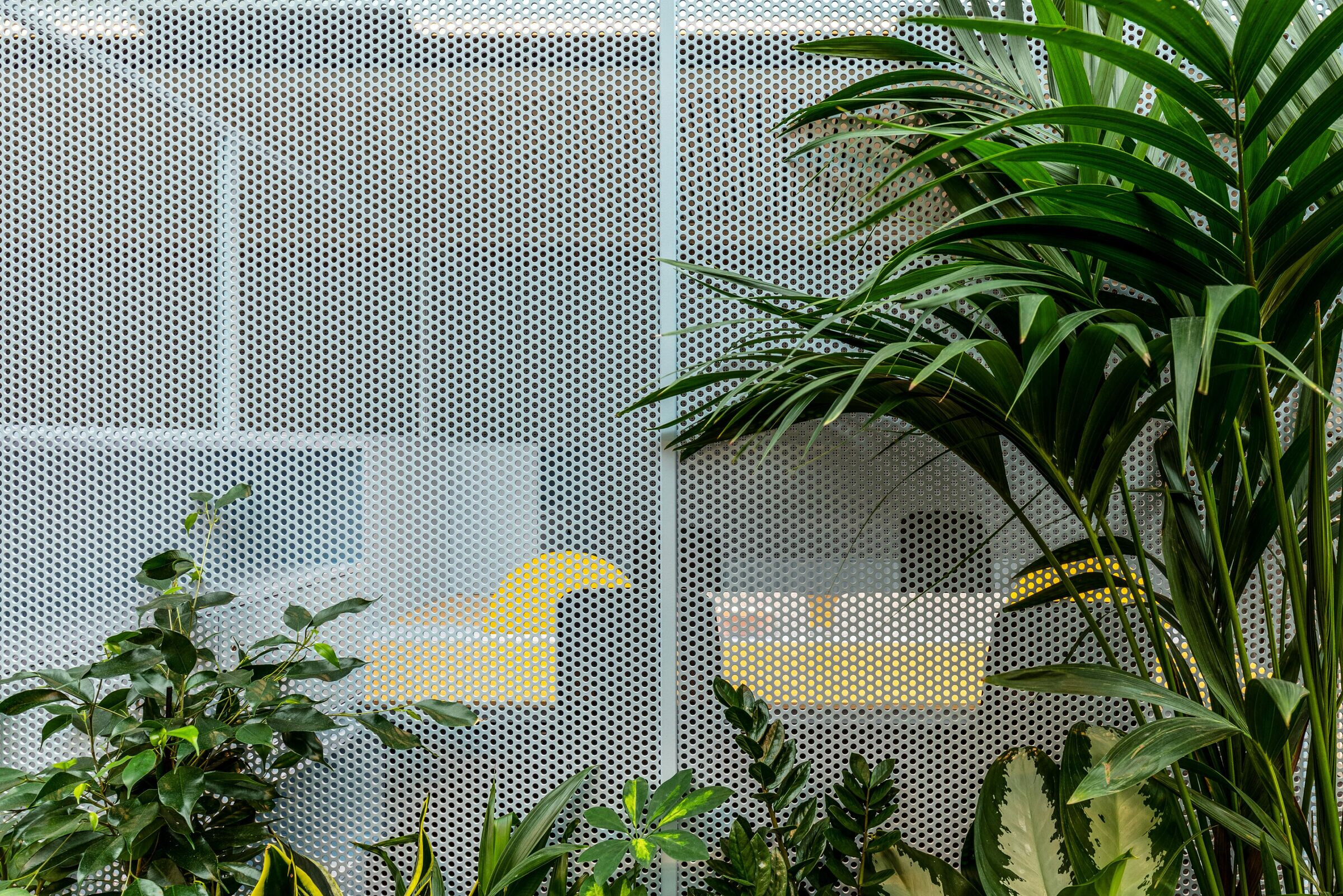 We have opted for contemporary furniture as well as a sober and refined decoration in this building steeped in history. Everything is repainted in white, a natural and textured wood with a caramel hue was chosen for the custom furniture. Several areas stand out, all in pastel shades of pinks, blues, greens and yellows. These soft shades are not chosen by chance: they do not attack users, and have a timeless character.