Recently built in vernacular style, La Selva's welcoming interior showcases local craftsmanship and the best of Italian design, inviting you to relax into its charms. This is a property that whispers cool design, while shouting luxury, comfort and style. Built on the wooded slopes of the rolling Umbrian hills, the international owners took down an original structure, replacing it with this sensitive build - a characterful house that incorporates stonework from the old farmhouse.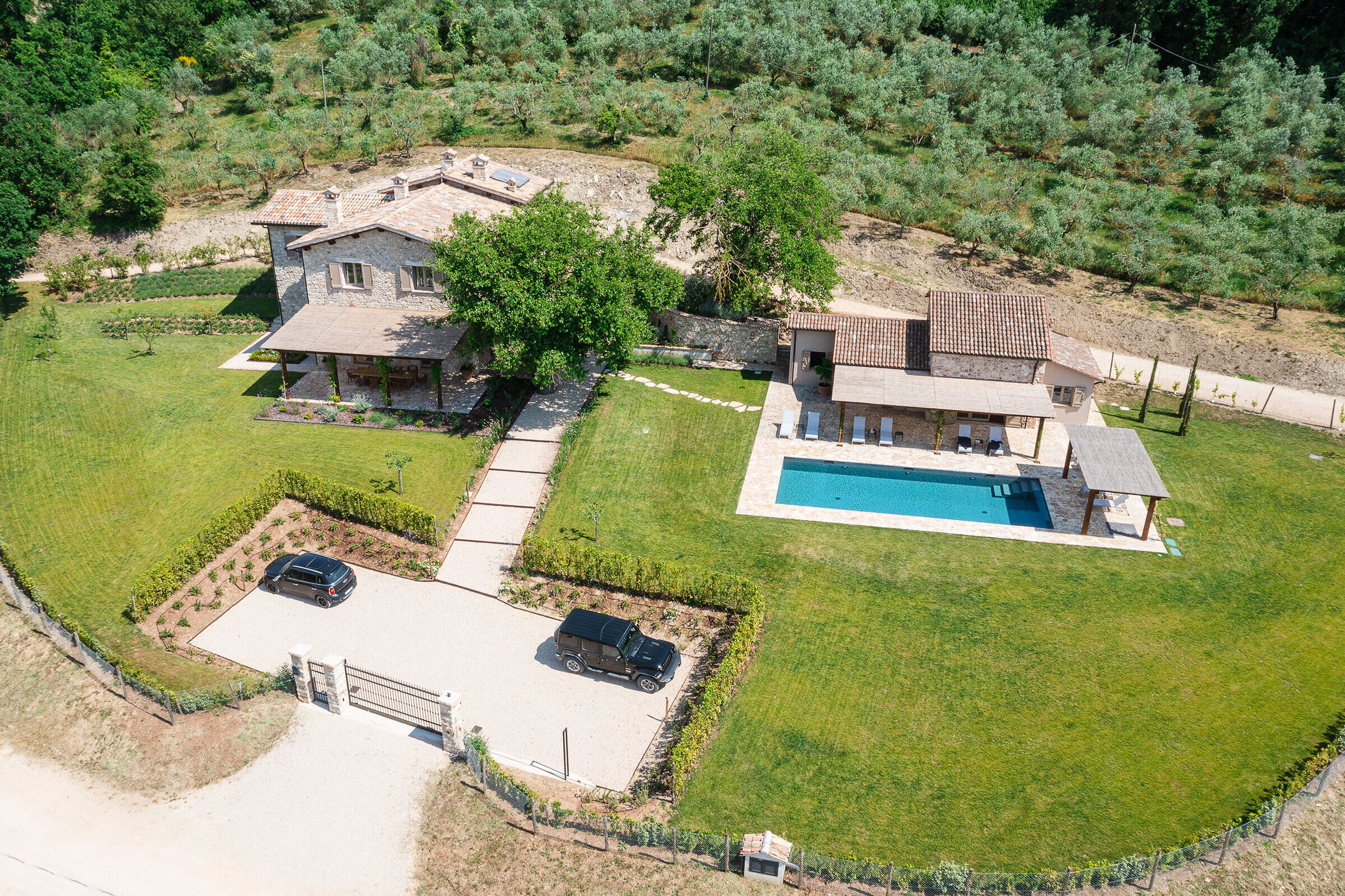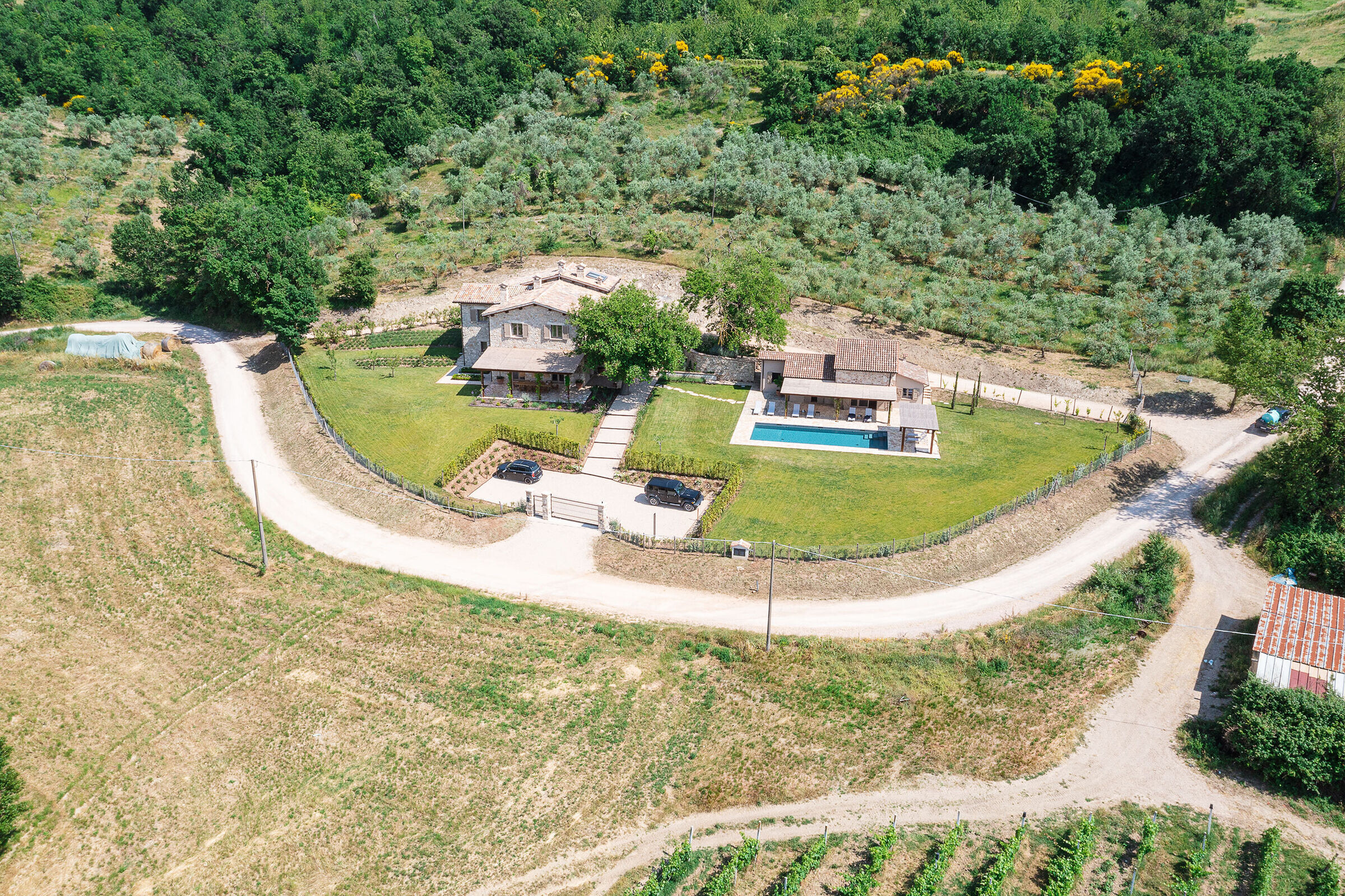 La Selva spans a main house, with five spacious, en suite bedrooms, and a garden annex with another large en-suite double on a mezzanine level.
It is a property that fuses old with new, handcrafted pieces with high-end design, simplicity with sophistication. A careful curation of lamps, rugs, ceramics and modern art from Sicily, Puglia and Morocco add colour and character to the beautifully proportioned rooms. The house has both a cooling system and under-floor heating, and is spacious enough to offer privacy, while drawing people together with the intimacy of its layout.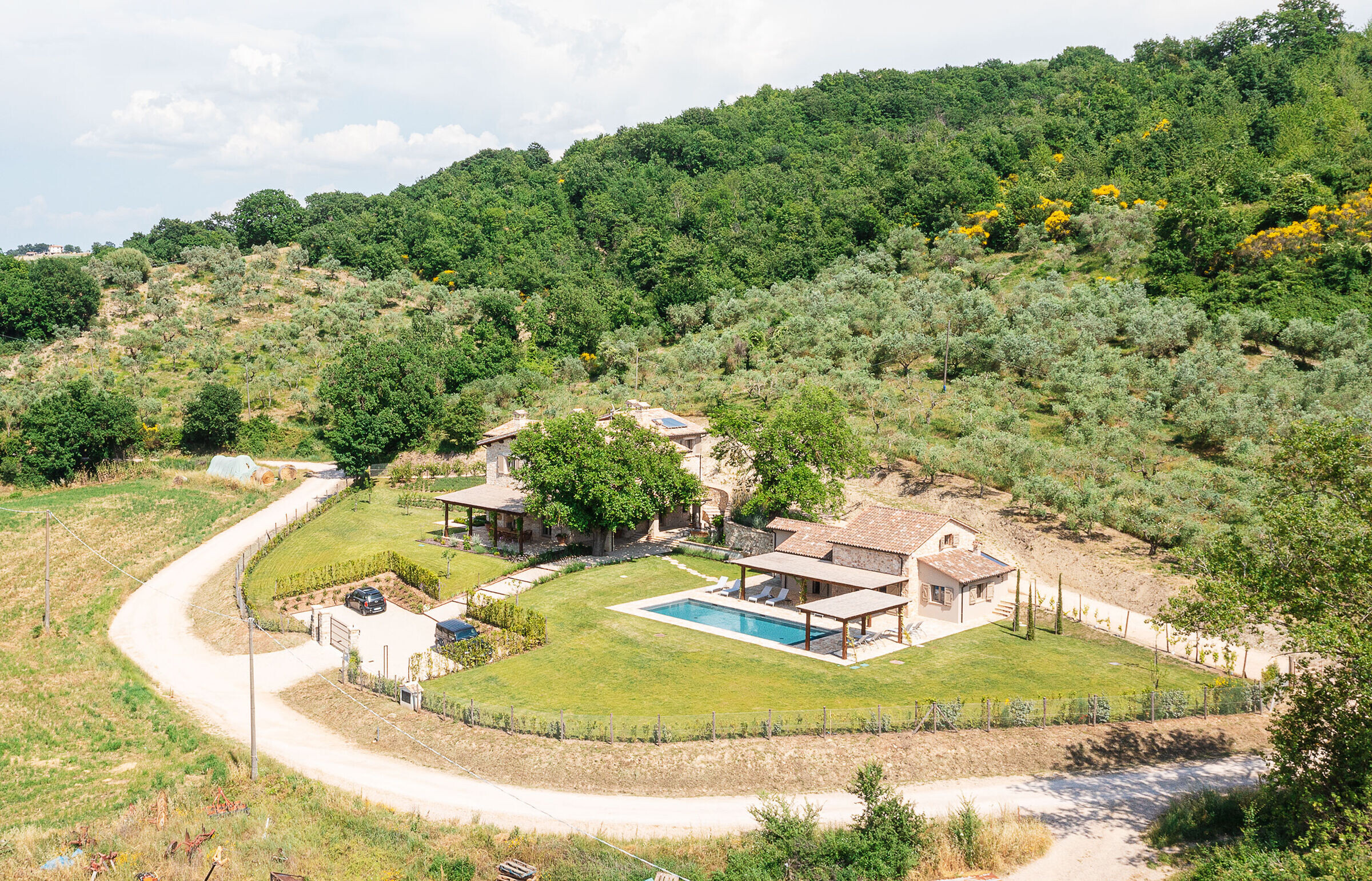 Outside there are two verandas for al fresco dining and a shaded lounge spot by the 12mx4m heated pool. The annex has a sitting room on the ground floor, as well as a bathroom and a kitchen, which serve the pool area.
The property is a short drive from the nearest village and close to Todi and Perugia. Its exact location ensures guests' privacy yet is not remote.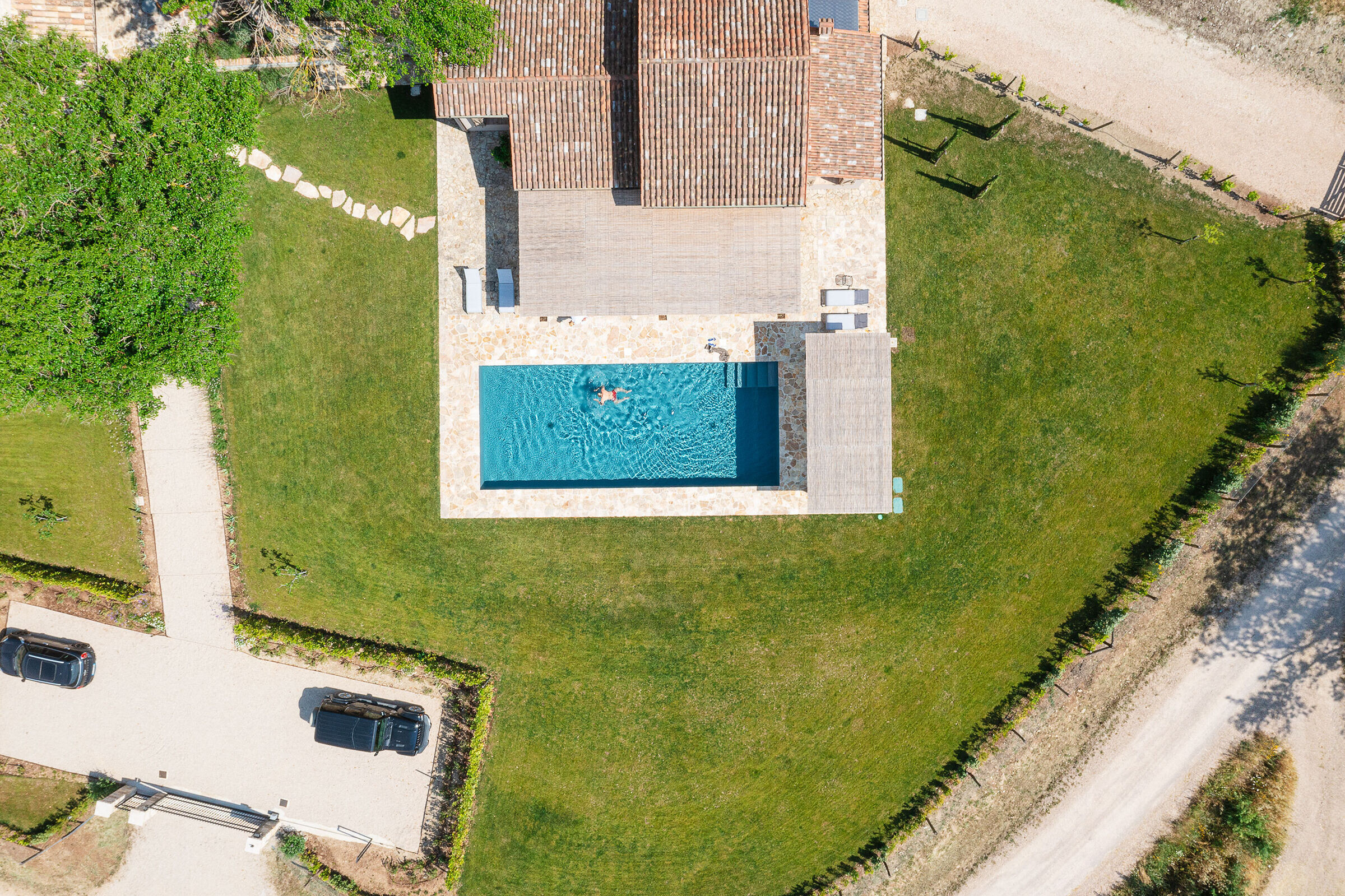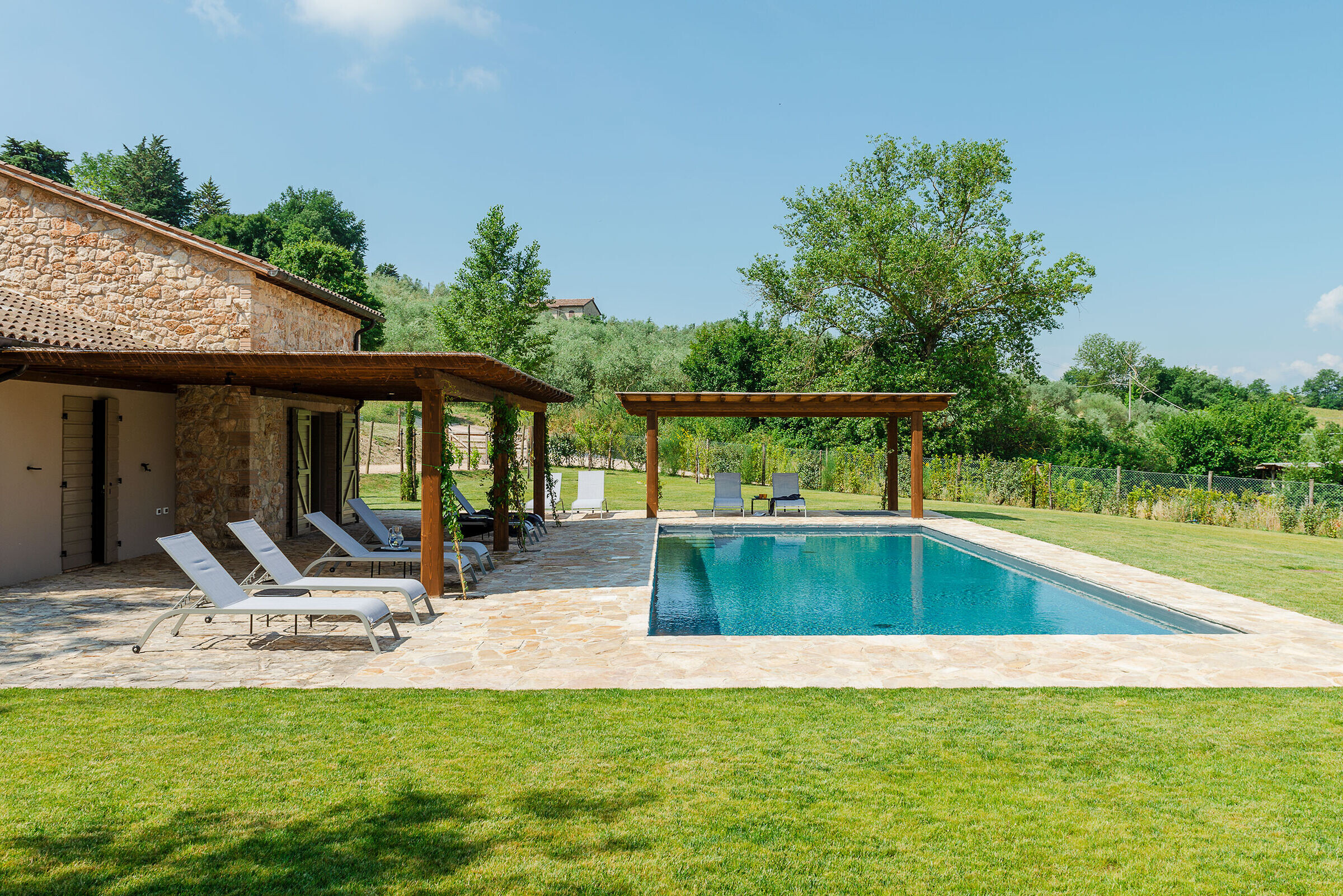 What was the brief?
Specialumbria stepped in when the property was builders finished. An old farmhouse was taken down and rebuilt and a small guest building had been constructed years ago. We advised on interior changes (walls and divisions) and we advised about redesigning the guest building, building the pool and we did the garden design.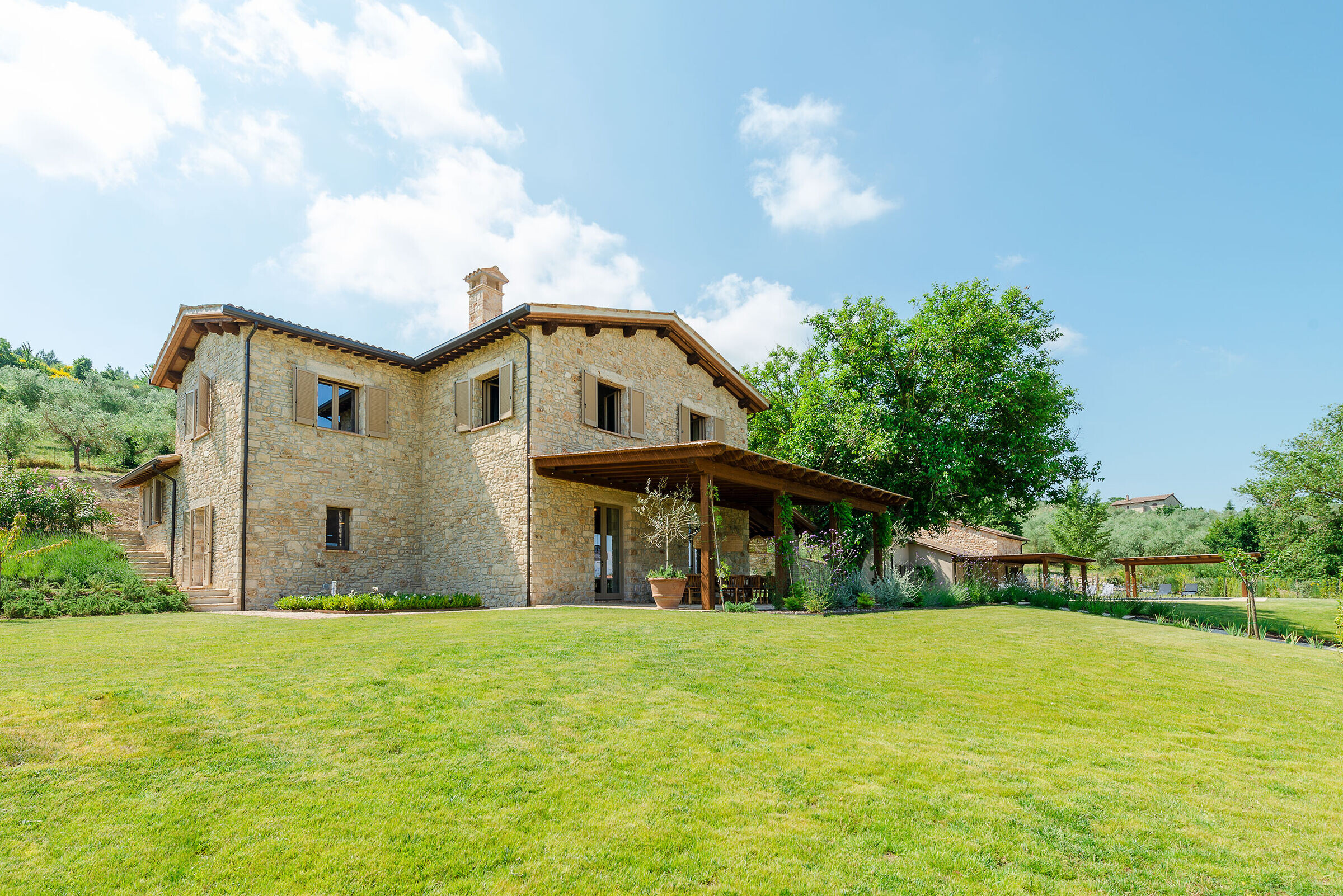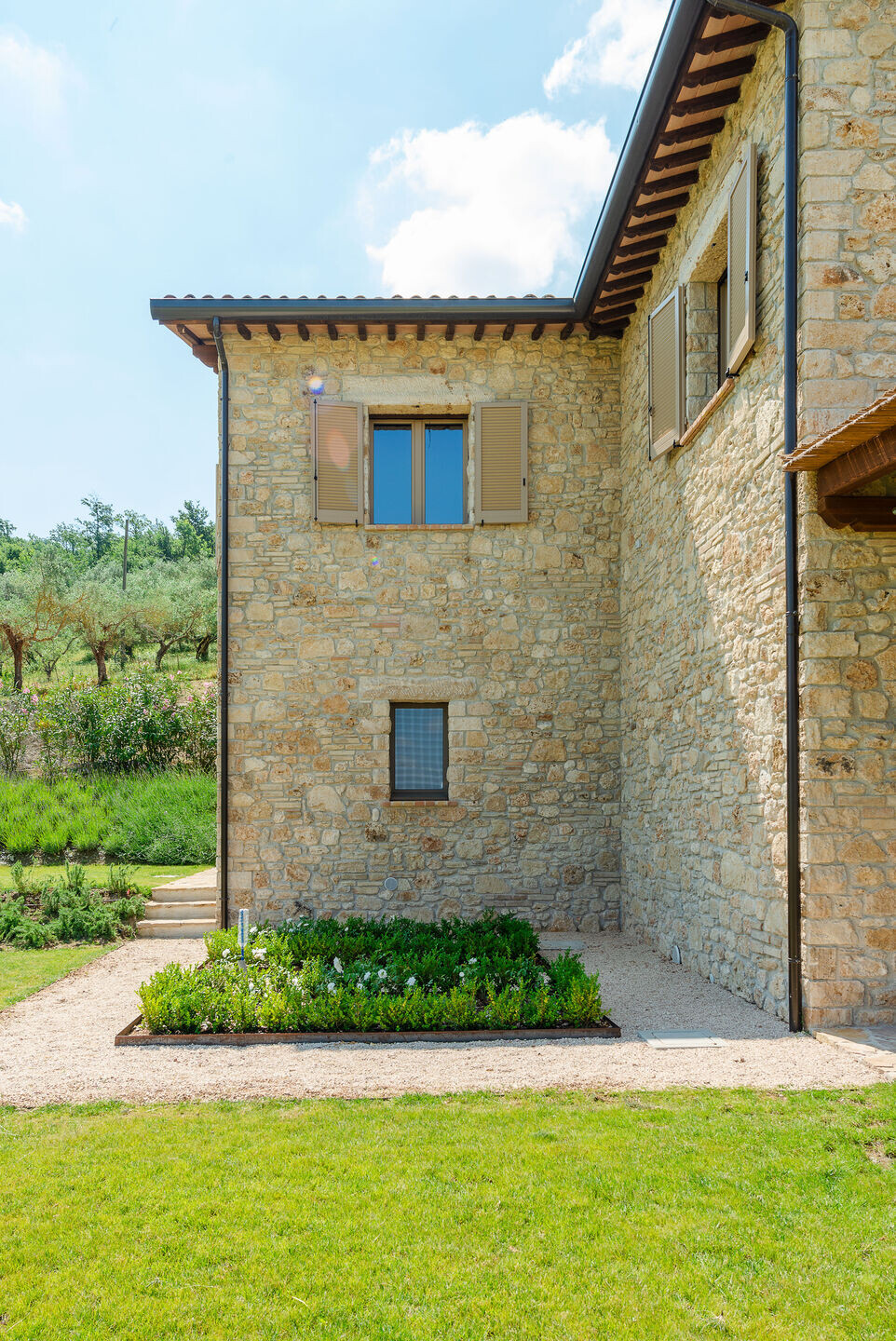 What were the key challenges?
Make it happen during the Covid period. We managed to get it done in the Summer of 2020 which had been a massive job by all the people working on this project.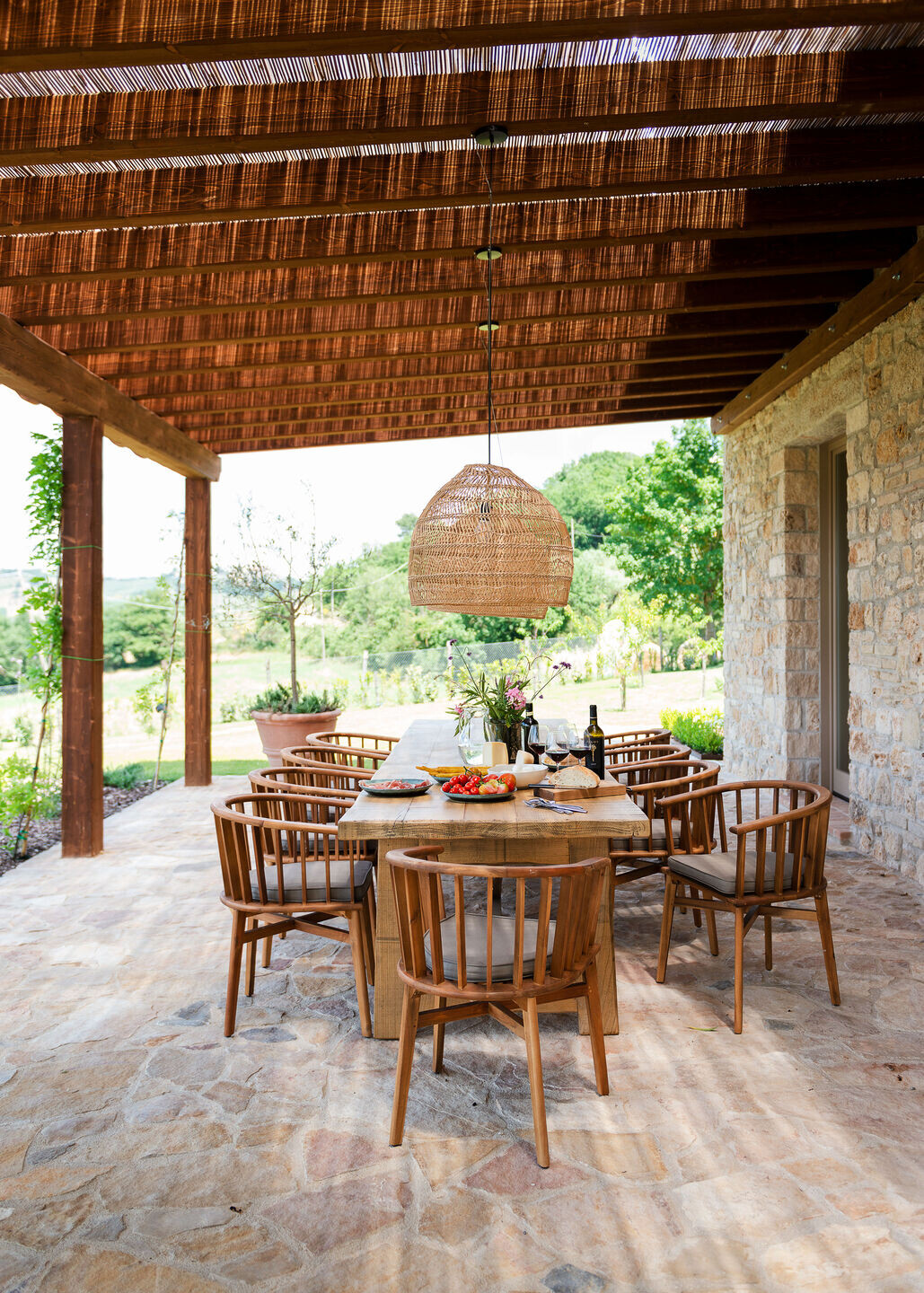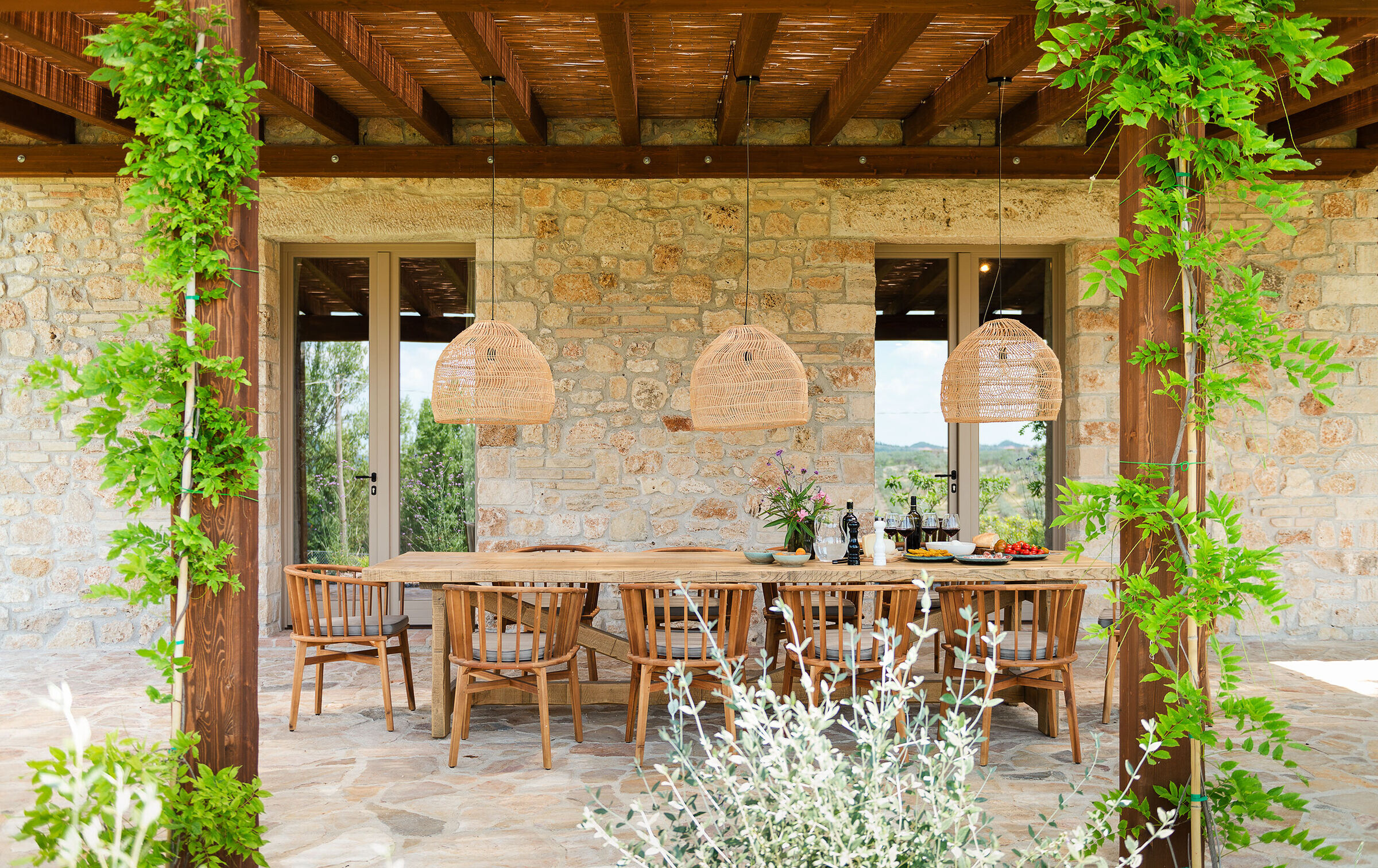 What materials did you choose and why?
Combination between contemporary materials (resin floors), modern elements in bathroom and kitchen and the classic Umbrian building style: Stone exposed walls, terracotta roof tiles, wooden beams etc.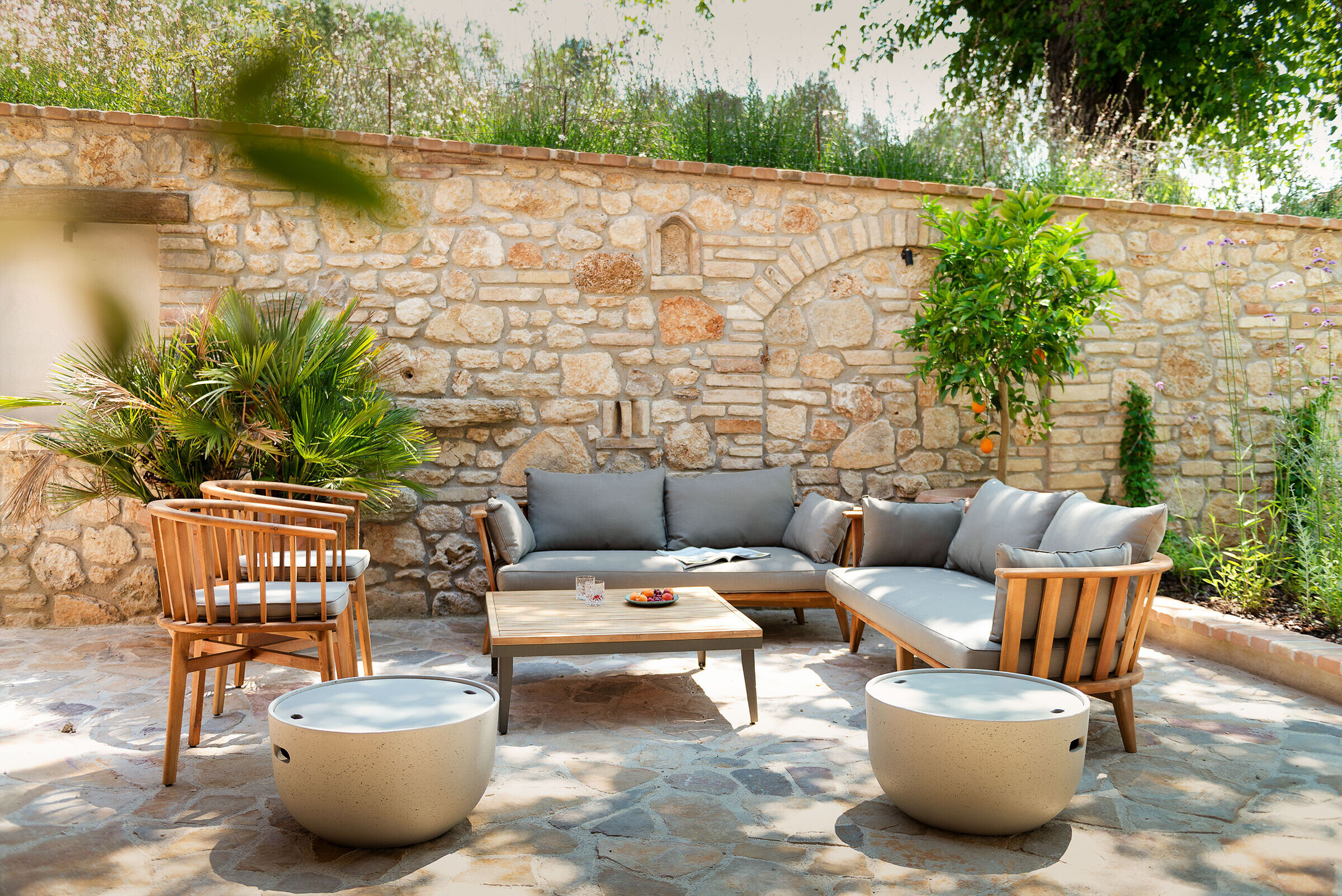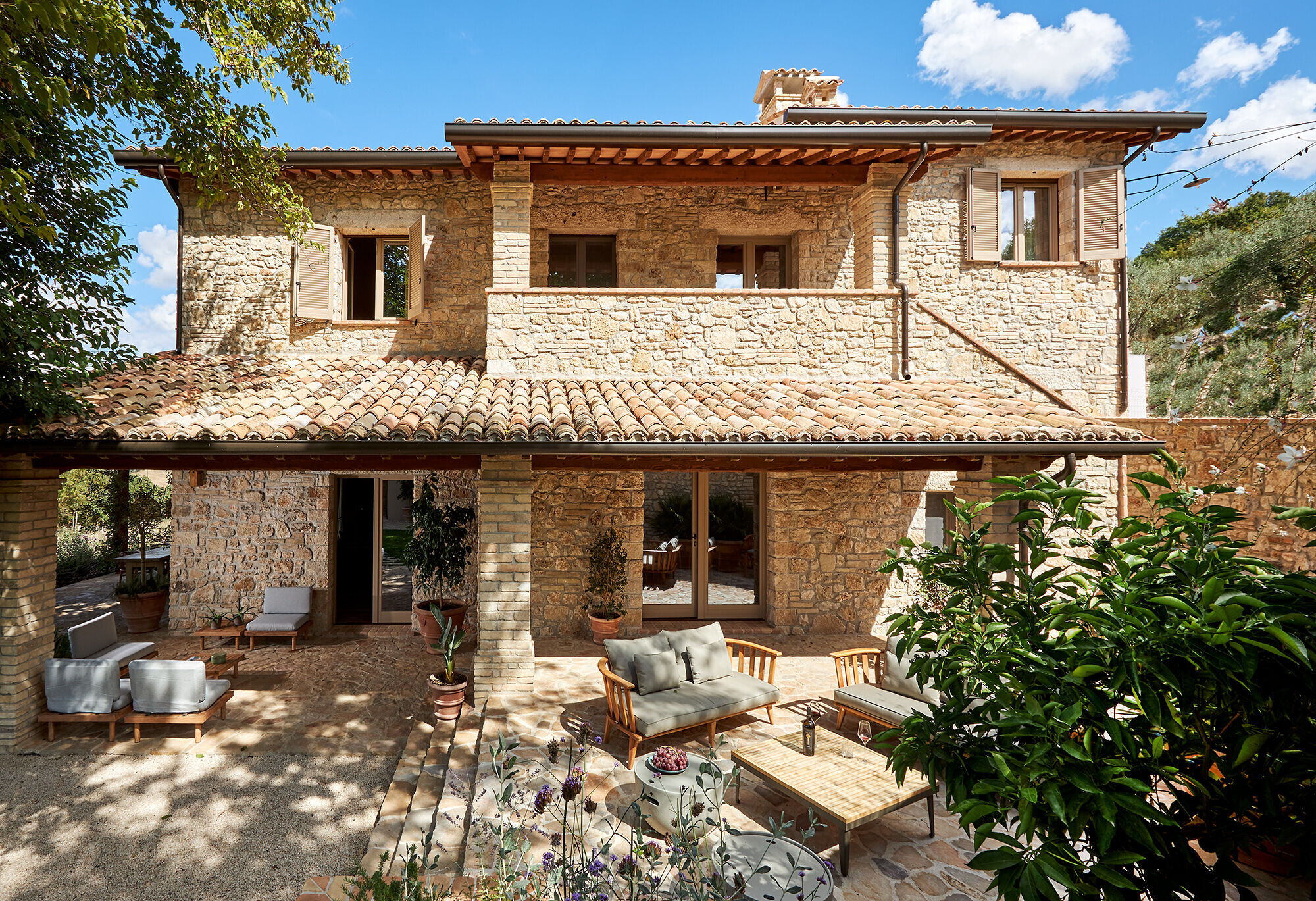 Team:
Architect: Specialumbria
Photography: Kristian Septimius Krogh and Alessandro Zaccaro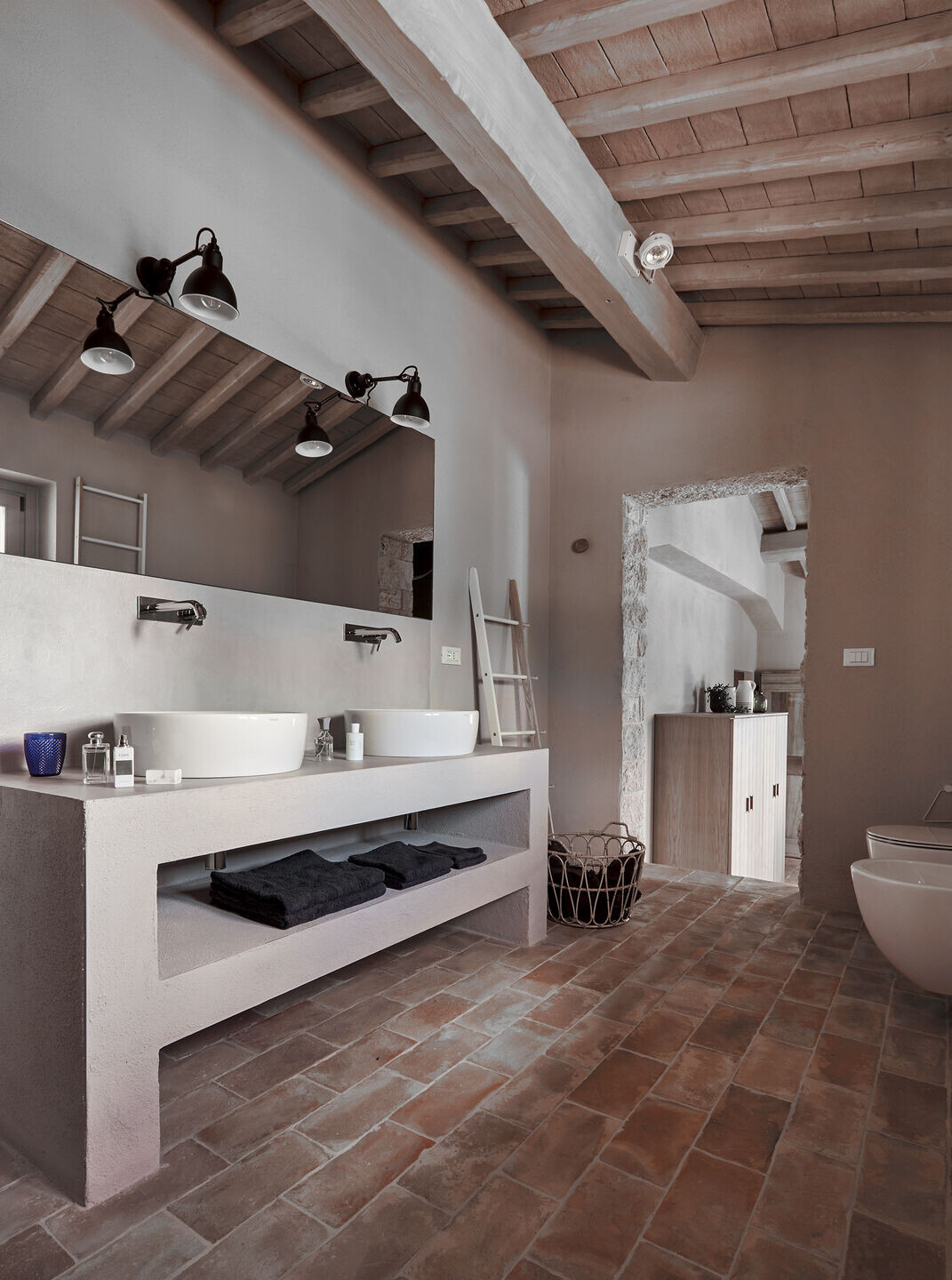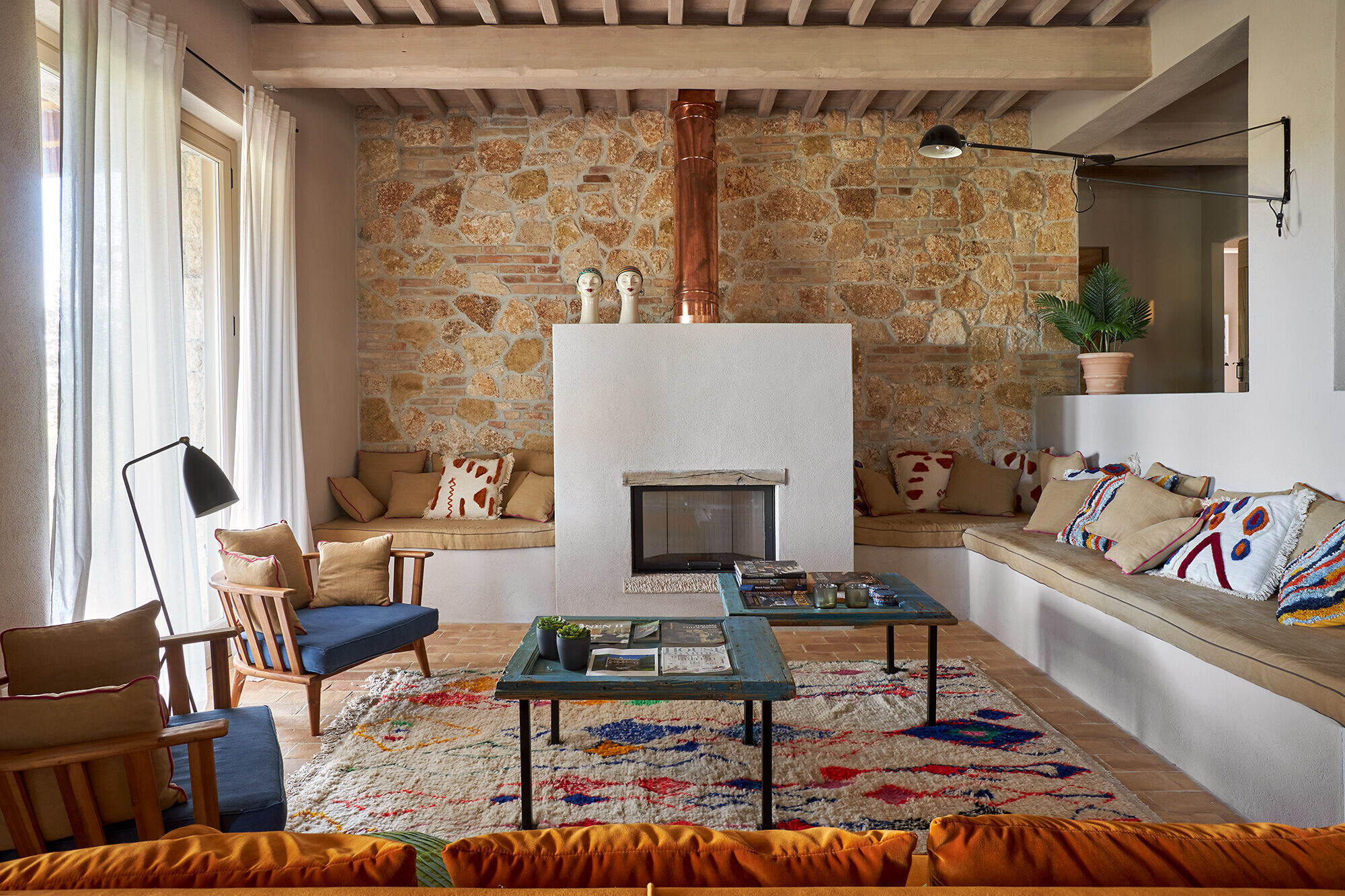 Material Used
1. Facade cladding: Local stone
2. Flooring: Combination between resin floors and terracotta tiled floors (hand made)
3. Doors: Wooden, made by local carpenter
4. Windows: Wood, by local carpenter
5. Roofing: Terracotta roof tiles
6. Interior lighting: Different brands like Foscarini, Muuto, Llotllov, Artemidetolomeo, Flos Aim and Vertigo petit friture and 2 wonderful designed lights created by Specialumbria. Shades by Stoop, Amsterdam and lamp bases by designer Conte
7. Interior furniture: minforms, most of the sofa's, beds are all hand made including the kitchen and table
8. Art by Sicilian artist Guardella