"The Brave man carves out his fortune, and everyman is the son of his own works" (Miguel de Cervantes Saavedra, 1605)
The project consisted of the rehabilitation of an existing construction, which already functioned as a riding space and Covered Sports area, in a series of 8 pavilions, seven of a stereotomic nature and one of a Tectonica nature, a total of 6600 m2. It was an exercise in economics in construction, understood as a limit: 250 euros / m2.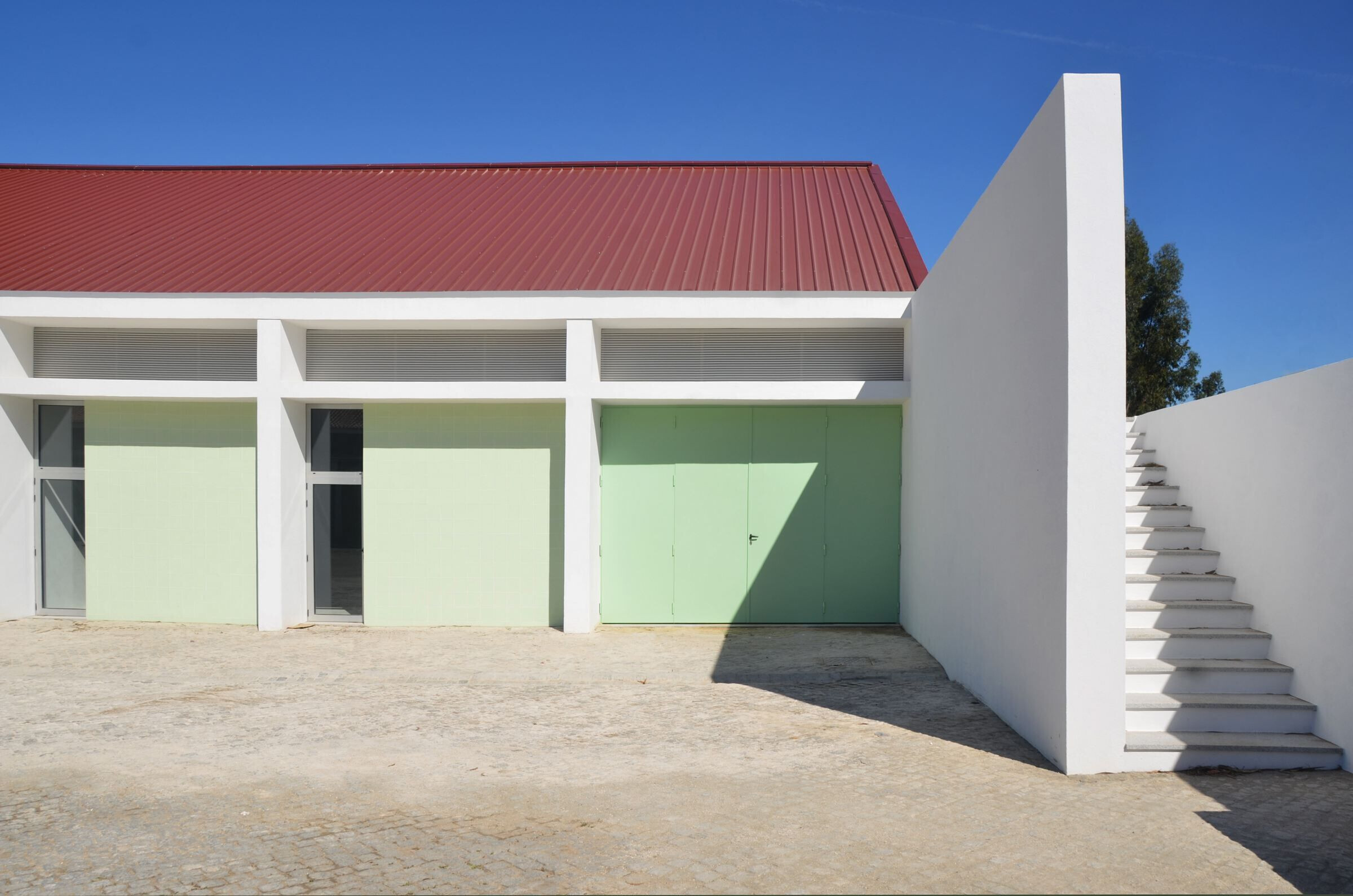 It was found that there was no direct passage between volumes and functions and it was necessary to use the outside to access each of the spaces. There were health problems resulting from functional promiscuity and the high state of building degradation.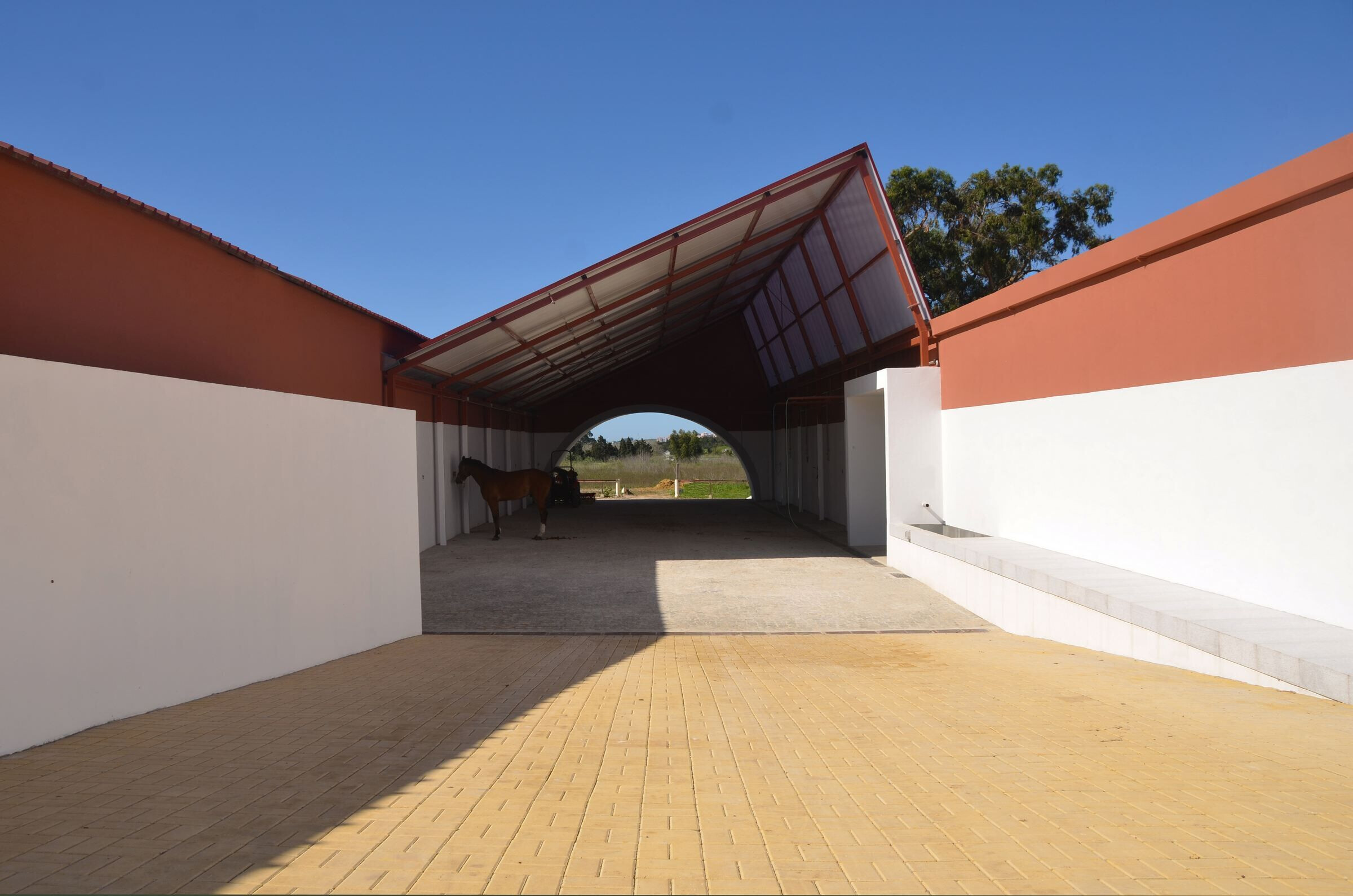 The strategy of the project was to try to take advantage of the logic of adding and subtracting volumes that caractateriza stereotomic architecture. At first it was decided to demolish the 4th pavilion, understood as modulo, which allowed to separate the functions in two distinct wings, with health and greater possibility of external circulation: the equestrian wing of the collective sports wing. The 8th pavilion, located to the south was also demolished.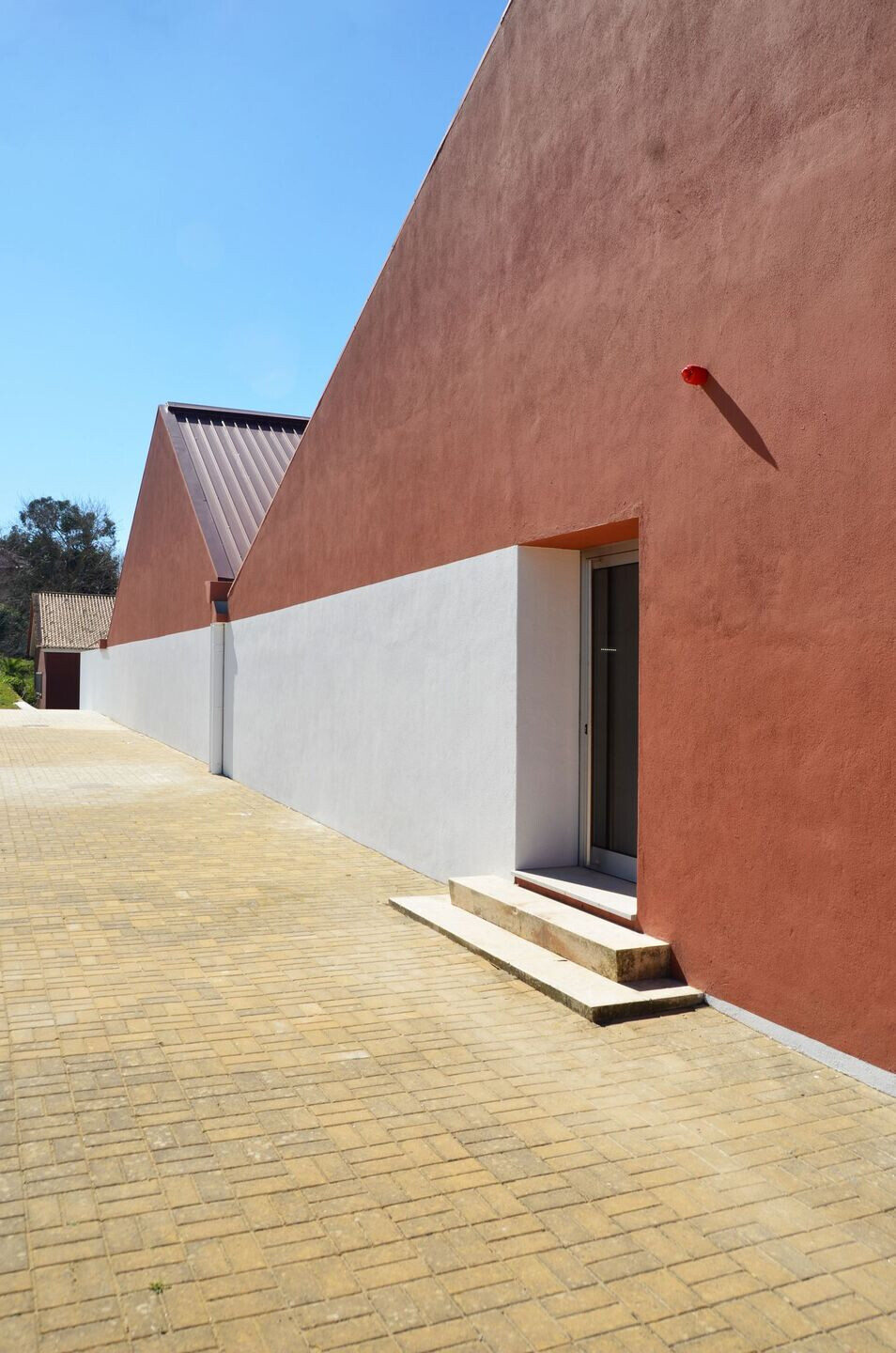 The equestrian wing maintained the original riding stable and the remaining modules were functionally reorganized after interior demolition, which allowed interior access between pavilions in functional logic sequence: 1.Picadeiro; 2. Infirmary / Store; 3. Stables. From the stables you can access the outer space of separation between the two wings, where there is a covered area for washing the horses. This separation between distinct sports wings is made through a concrete arch which ensured the continuity of the elevation, while poning the passage.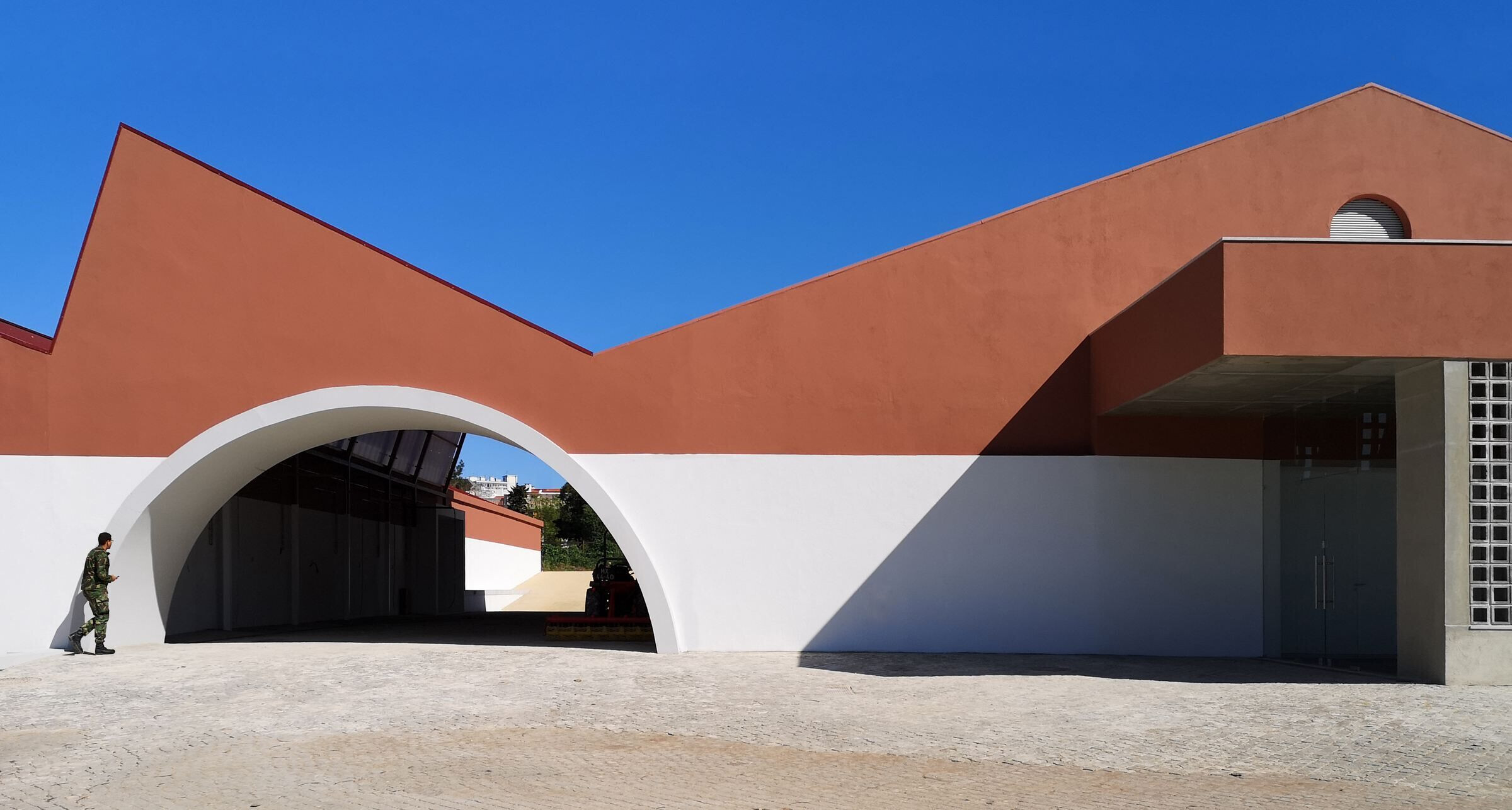 The Collective Sports Wing started to have a Loggia, coated with cobogos, that allowed the functional connection between spaces of the same family: 3 gyms, weight rooms, storage rooms, changing rooms / changing rooms, and area of offices. The coverage of this volume of circulation allows to function as a viewpoint and bench, on the future landscape: the athletic field.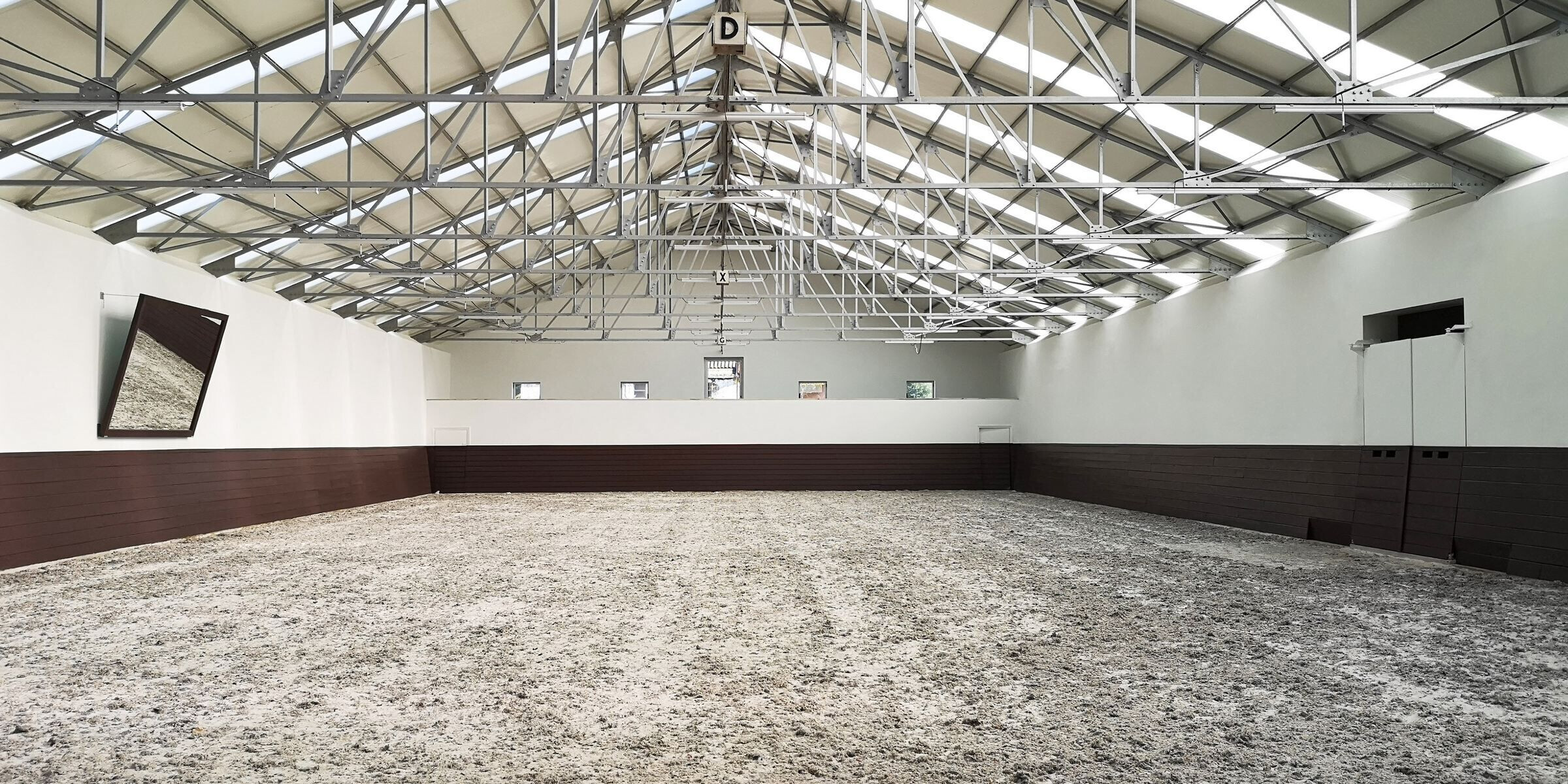 Architecture was reduced to the expressing of the Structure, emphasizing the structural solutions adopted in each module, in a logic of wide spaces, with distinct characters, but united in the choice of materials. We tried to place the construction in Order in an exercise of rigor and pragmatism exploring as tools of beauty: the scale; the rhythm of the elements (spans, wings, cobogos, structure, walls, coatings, etc.); the light/shadow contrast; the color as a composition and defining element of level lines; the frames; the undulating shapes of the roofs; and also the architectural archetypes: Arch; Loggia; and Portico.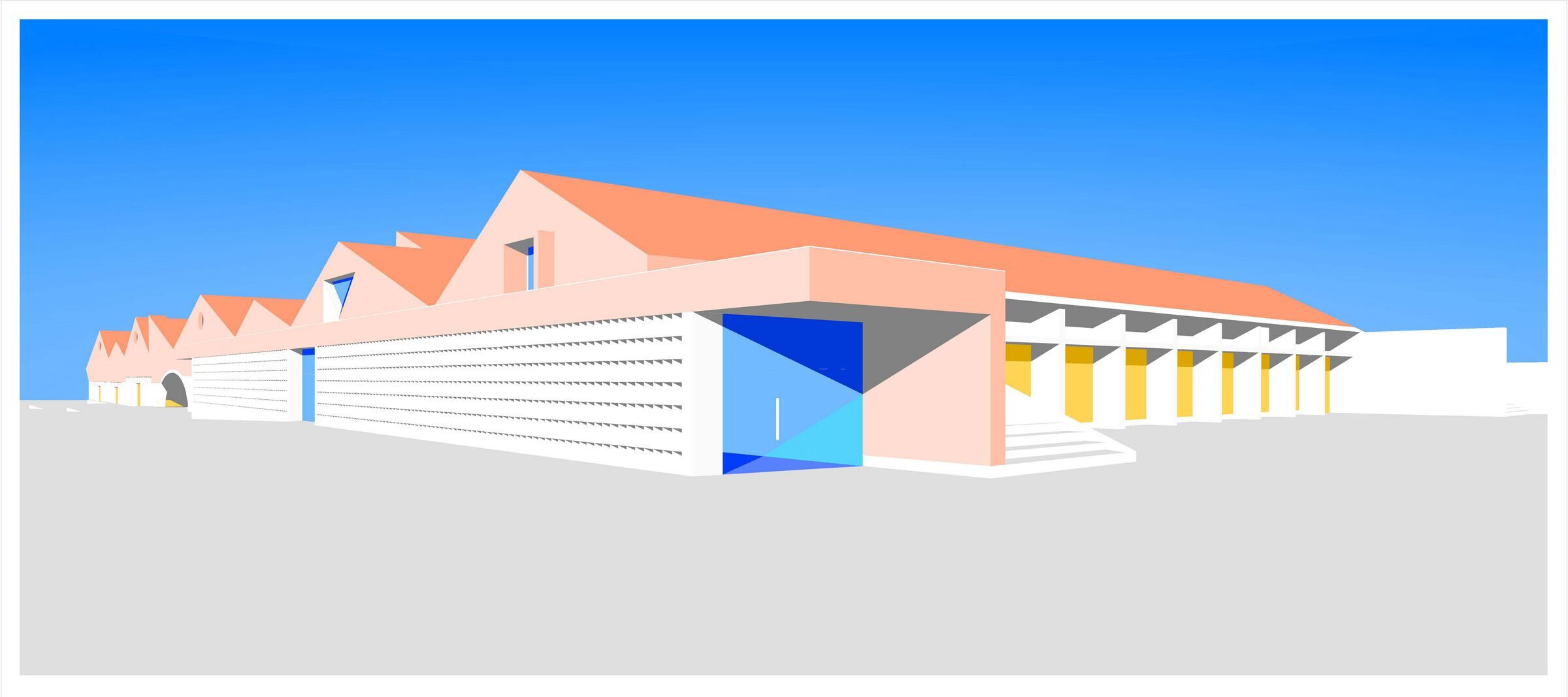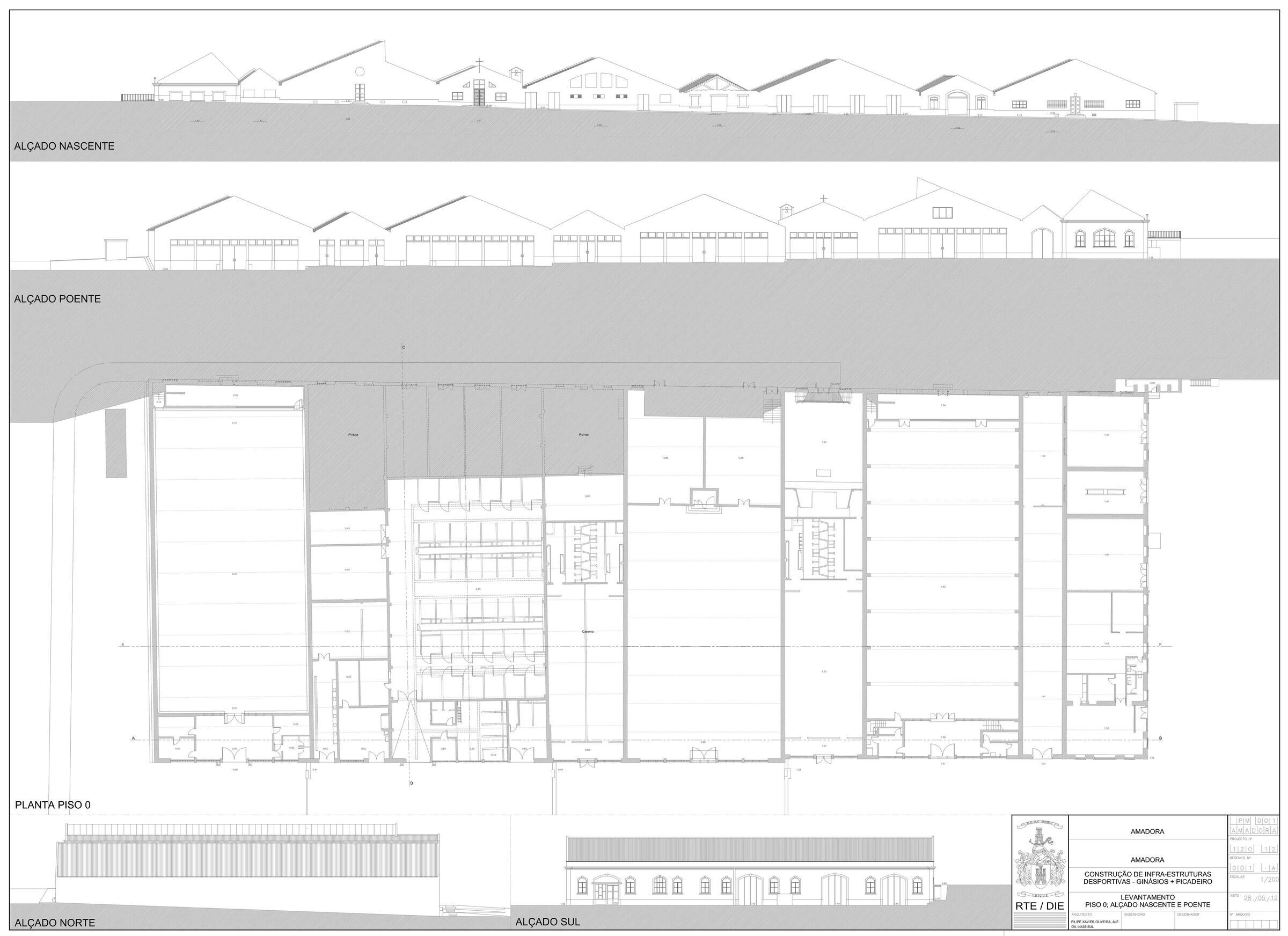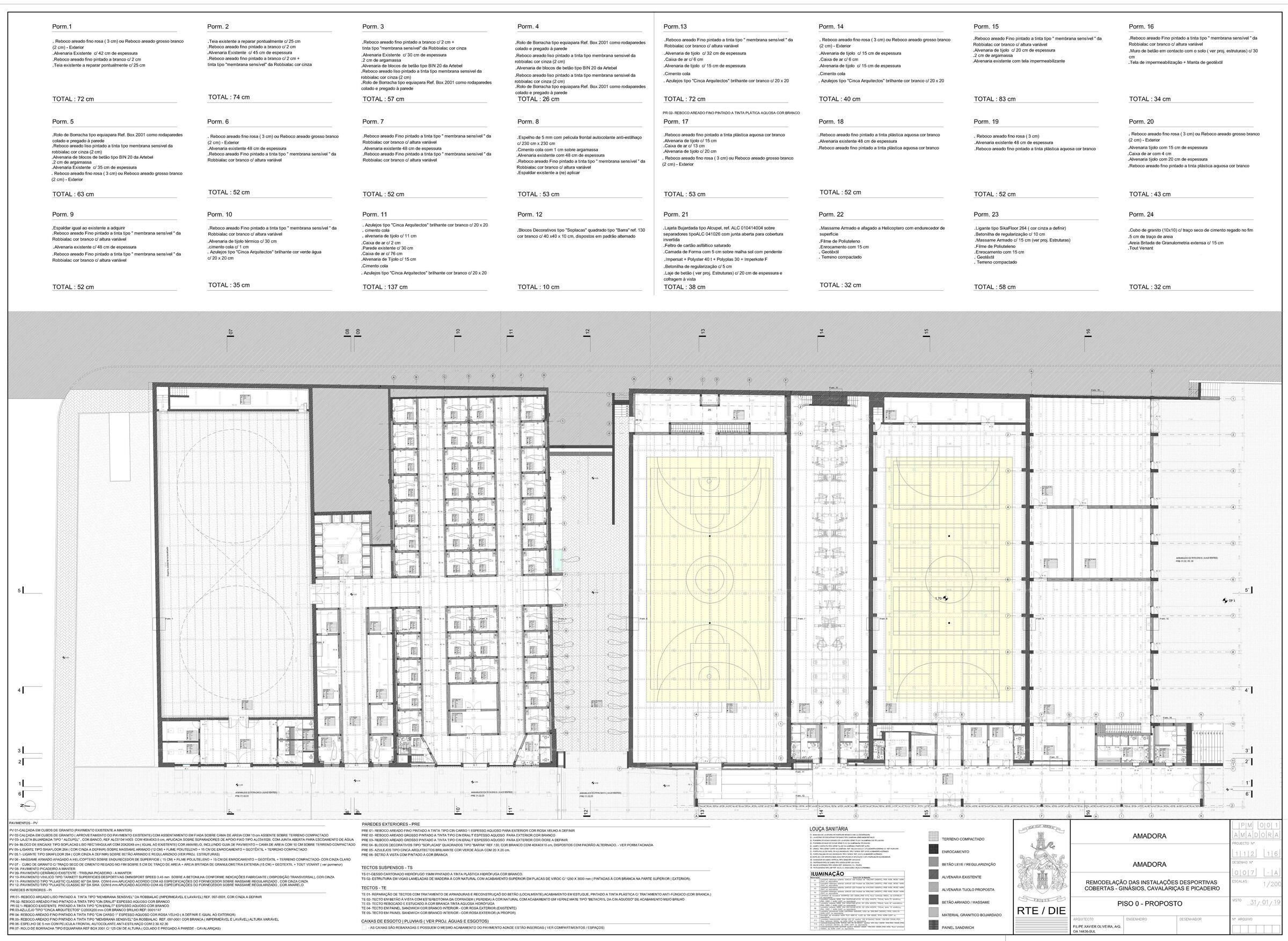 Material Used :
1. Sika - Sikafloor 264 + Pulastic classic 60
2. Equiapara - Box 1100 + Geotrack
3. Gracifer - Grelhagem c/ 20x20x23
4. Perfitec - Rooftec 4 - Fire class Sound
5. CIN - CIN Eralit + CIN Carso 1
6. Sanitana - GLAM + Anadia + Flow
7. SECIL - Concrete
8. Sosoares S.A. - LT recta + PS
9. TOPECA - Thermoclick Polycarbonate
10. Robbialac
11. Pulastic Sports floors