Moncayo Club House is a community center for a typical middle class sleeping city in the outskirts of Mexico City.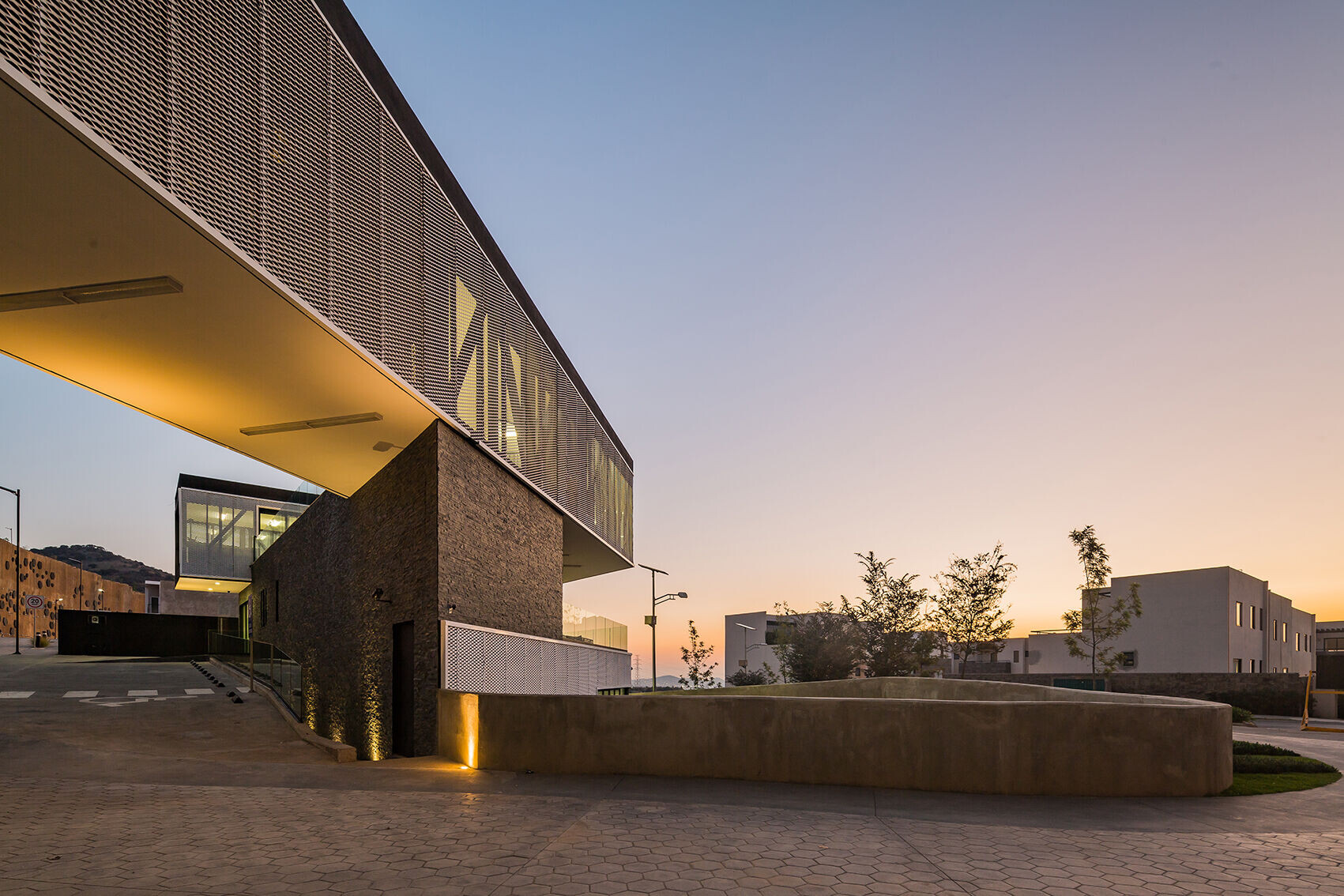 The building is strategically located at the entry point to the neighborhood, serving as a recognizable landmark for inhabitants and visitors alike. It's all about openness and not seclusion, by stimulating urban integrity.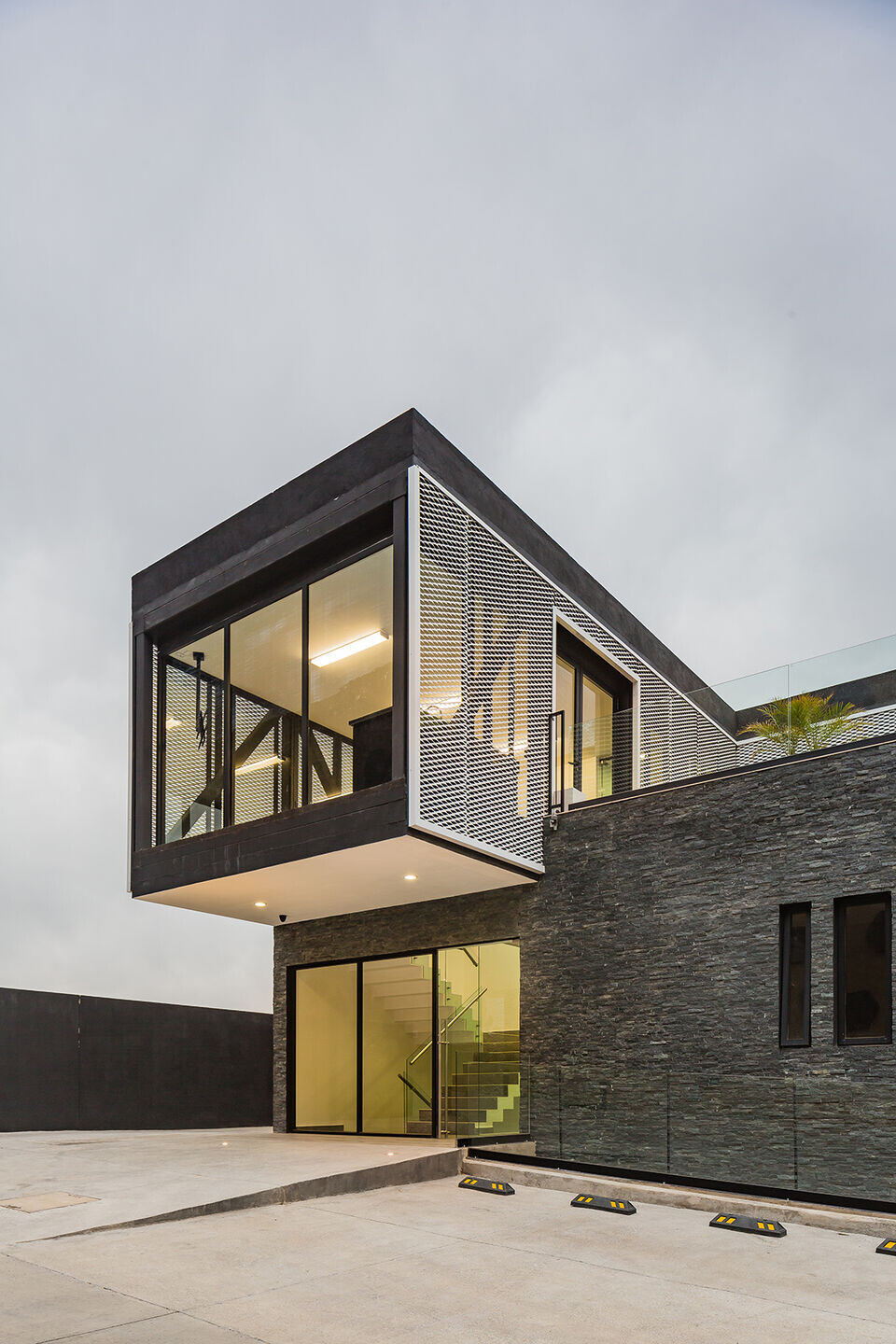 Esthetically, the project is a contrast to the well-known single-family housing typologies, but also to the colorful earthy containing walls of its surroundings through both; form and use of materials. disposing of a clear volumetric language, the entrance arch is undoubtedly an esthetical element, but it converts into an architectural container for the community center's specific use of a gym (located within the arch), kid's playroom and pool area on the entrance level and a multipurpose room in its basement, all connected by several terraces.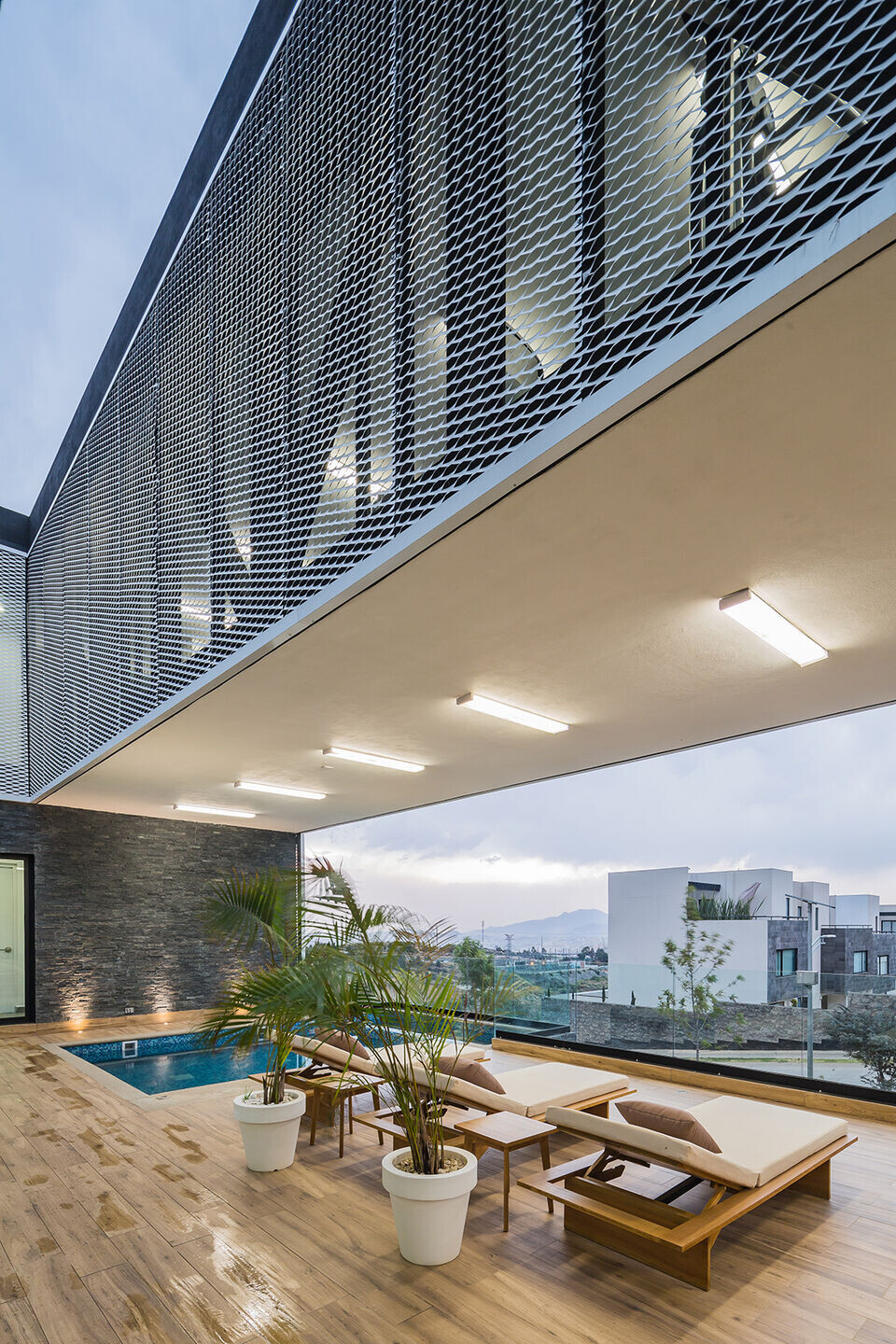 The choice of materials used in the building is simple and minimal, based on a monochromatic palette. Being the building's key feature, the facade of the elevated slender structure is multi-faceted; expanded metal sheets cover the glass to offer glimpses of the cross-bracing metallic structure. This helps maintain the privacy of the visitors and provides shade from the area's harsh sunlight. Meanwhile, black stone is covering the body underneath.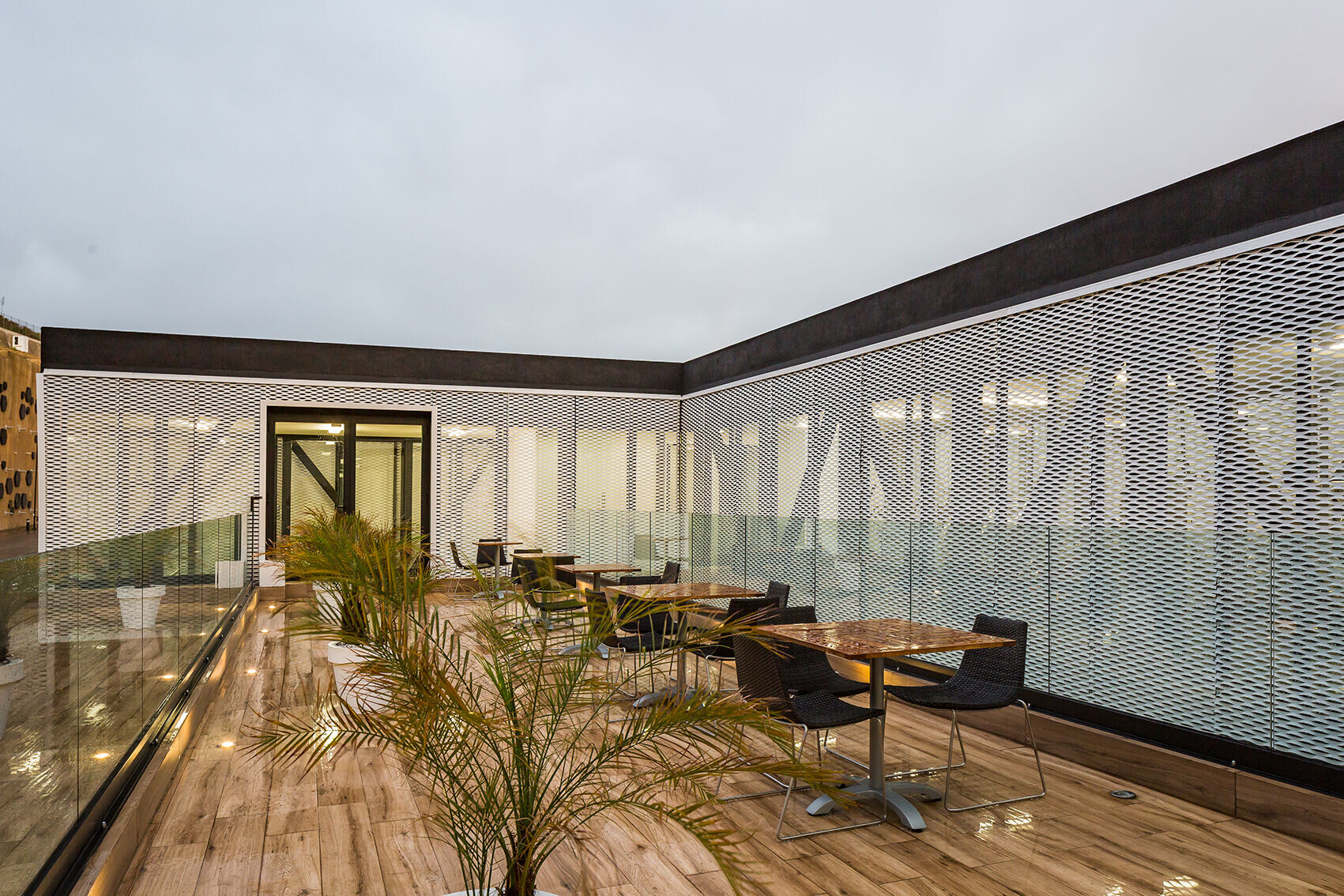 The use of the monochromatic palette is continued inside the building, with details including black mosaic tiles with reflective speckles in the bathroom. Pieces of wood furniture situated on the terraces complement the palette with warmer tones and make reference to the earthy appearance of its natural surroundings.