One Community Health (OCH) is an integrated health facility focused on whole-person, team-based care. Their mission is to advance health and social justice for all members of their community. OCH provides medical, dental, and behavioral healthcare, as well as public outreach and education.
SEA worked with OCH to design a staff- and patient-centered clinic by maximizing natural light, fresh welcoming materials, branded wayfinding, re-imagined lobbies and medical spaces, and biophilic artwork from local artists. The gracious cedar wrapped canopies and handsome brick clad exteriors blend with the Hood River landscape. Bright and health-focused interiors provide the residents of the Columbia River Gorge with room to comfortably maintain distance andeasilyaccess providers and care teams.The design also optimizes mechanical systems for COVID-19 defense.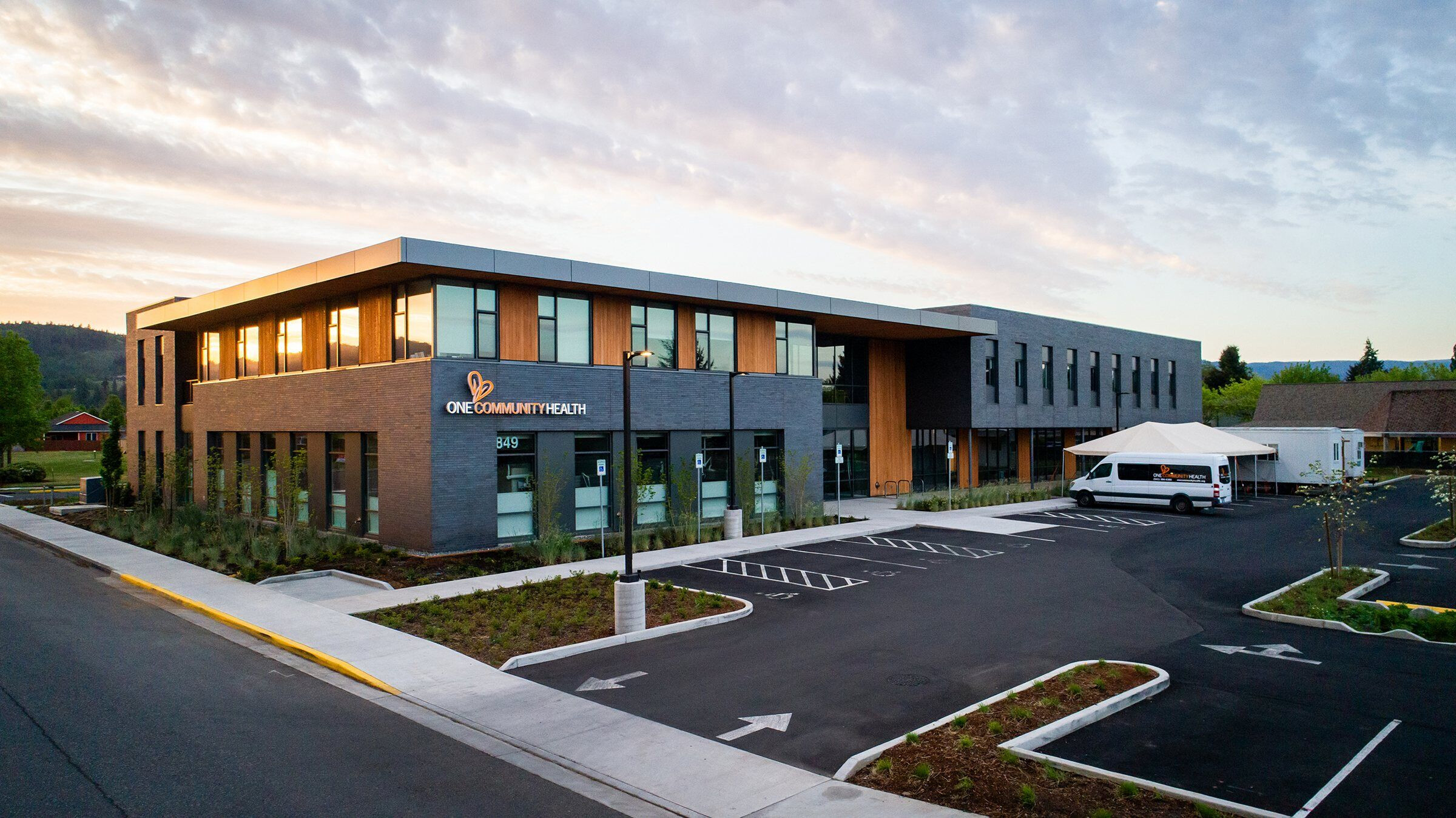 OCH had been operating out of a 14,300 sf clinic in Hood River for over 30 years. With staff literally working in closets, the providers not only needed a much larger facility but also a space that would match the level of service their team provides for the community.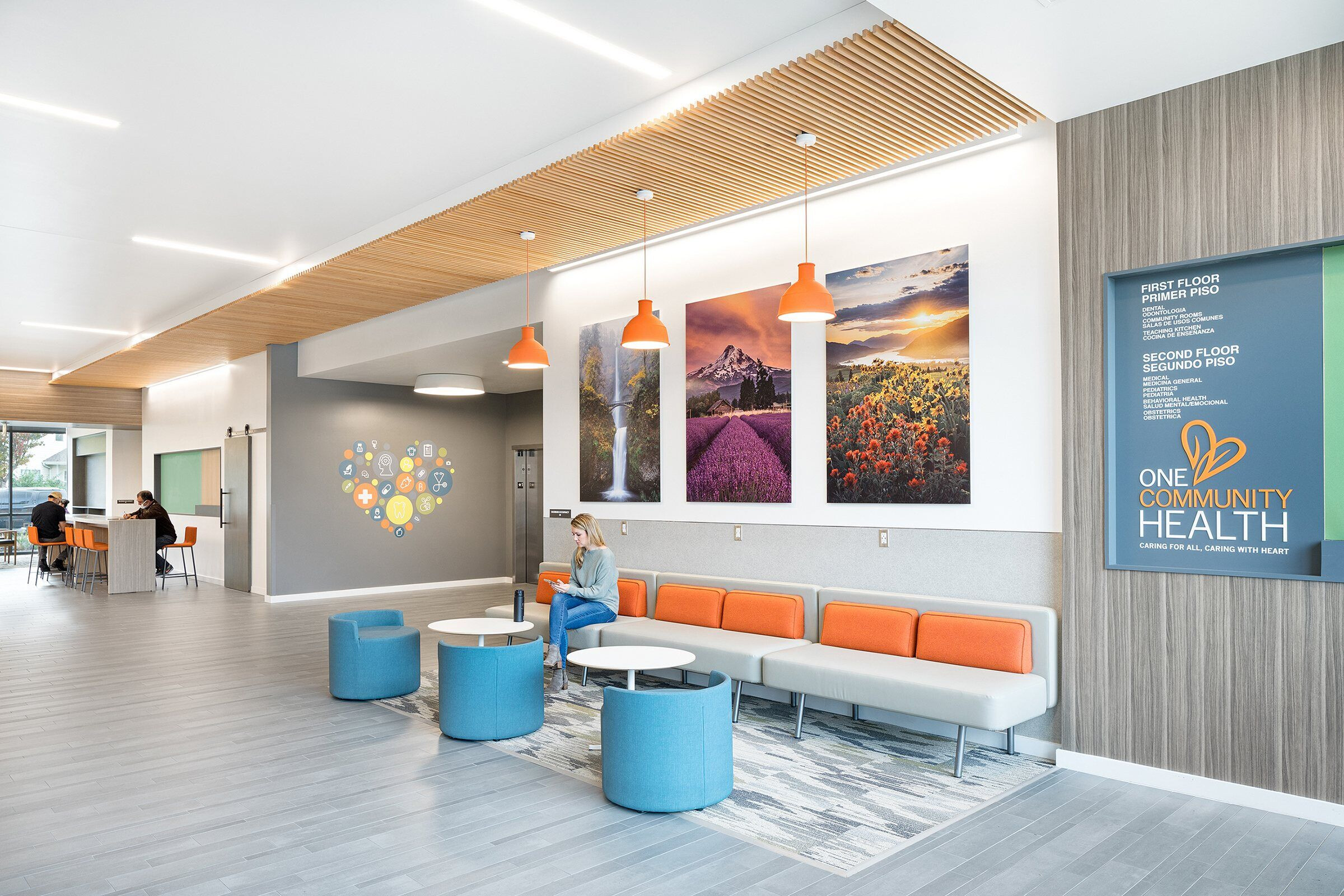 SEA and OCH were eager to create a new health facility that served the growing demand for health and dental care in Hood River, andmeet their anticipated growth in the next thirty years. The team worked to support effective and efficient team-based and integrated care by accommodating greater collaboration throughout the facility. The facility provides over 32 exam and care rooms, along with team-based group rooms, laboratories, and procedure rooms. The large, bright dental facility has space for 17 dental operatories. In addition, the program provides a second-floor administrative suite, a large community room with teaching kitchen, two lobbies designed for stress-reduction, and generously sized facilities management spaces.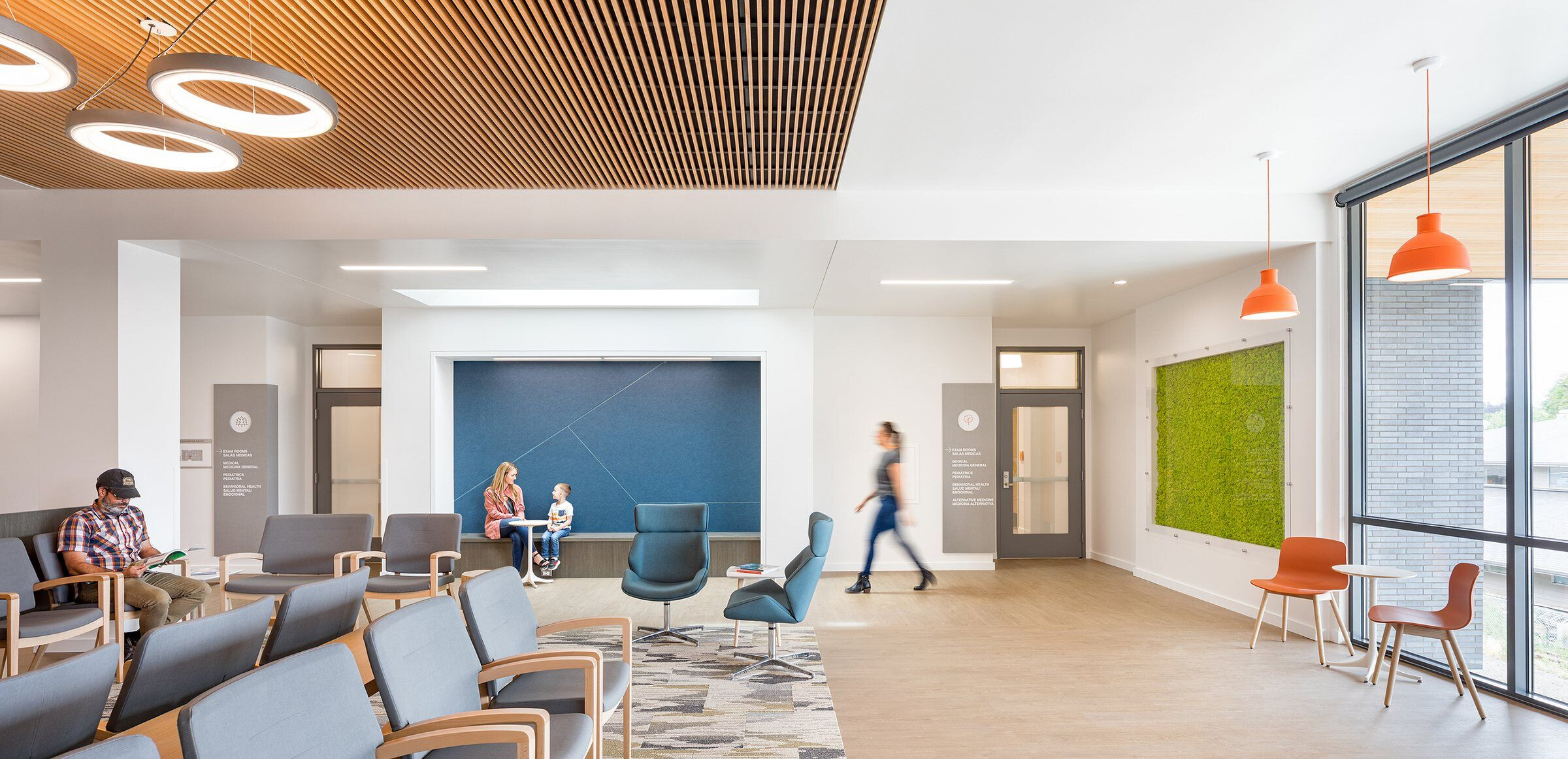 Construction began in May 2019 and concluded in October 2020. In the middle of construction, the project was challenged with continuing construction during a pandemic on an essential facility. While the building had already been designed to have health-focused interiors that allowed patients and staff to comfortably maintain distance, OCH and the construction team were quickly challenged with responding to the everchanging demands of operating in a health crisis. OCH also realized that to be fully operational at the end of construction, the building and the new systems would need to be adapted to increase patient and staff health based on the new parameters of the novel coronavirus. Roof-top unit UV filtration, MERV-15 filtering, reception desk screens, temporary signage, testing areas, and other programmatic social distancing strategies were researched and implemented into the building program and construction in time for staff and patients to safely occupy the essential facility.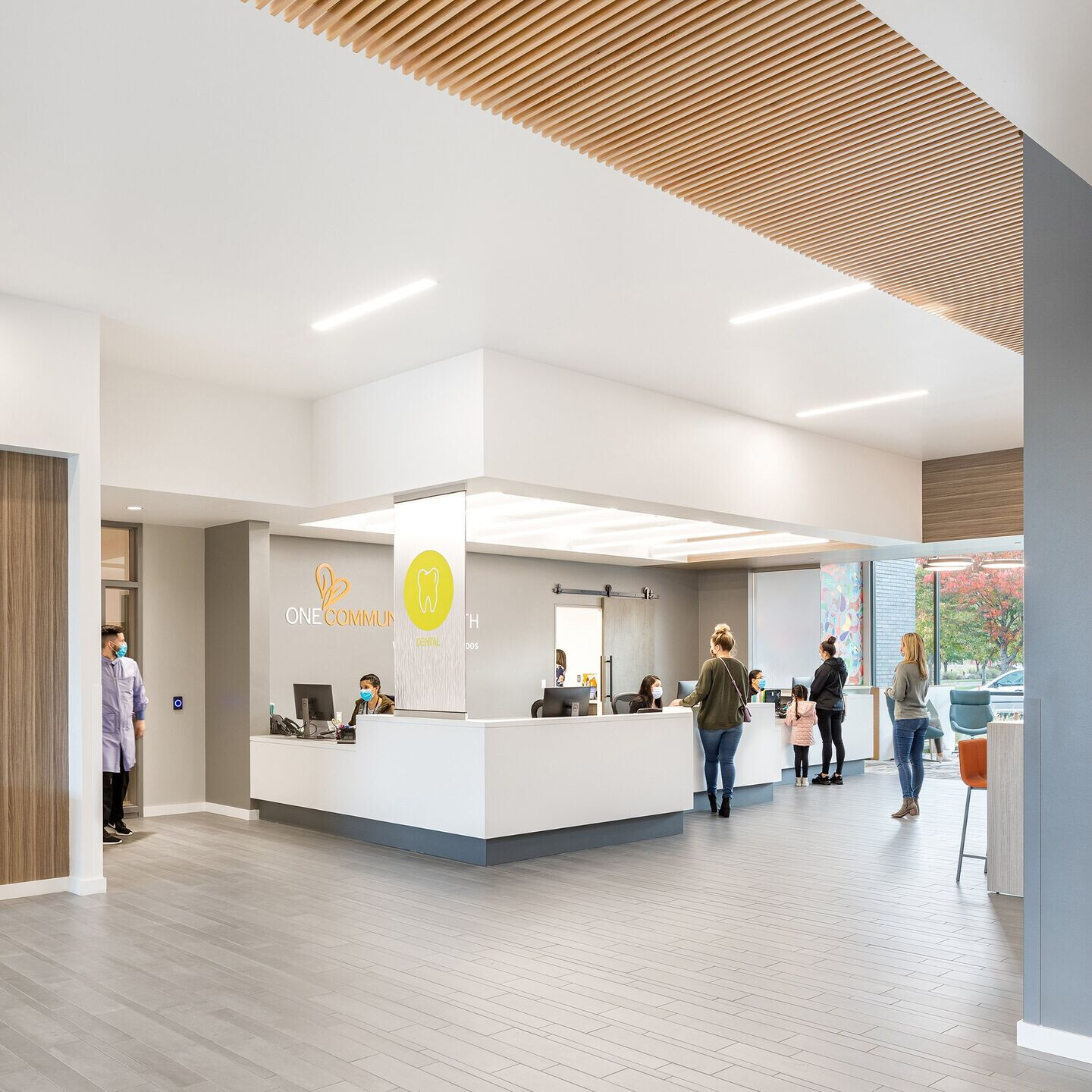 For general contractor Bremik Construction, the largest onsite challenge was keeping OCH's existing clinic in full operation while the new clinic was being constructed across the lot. Once staff moved into the new facility, the old clinic was demolished, and the footprint became new parking with a large stormwater planter and underground stormwater retention system.
In the end,the team's approach to design and construction delivered OCH with a building and site that were on budget, on schedule, and had a highly executed level of finish and design.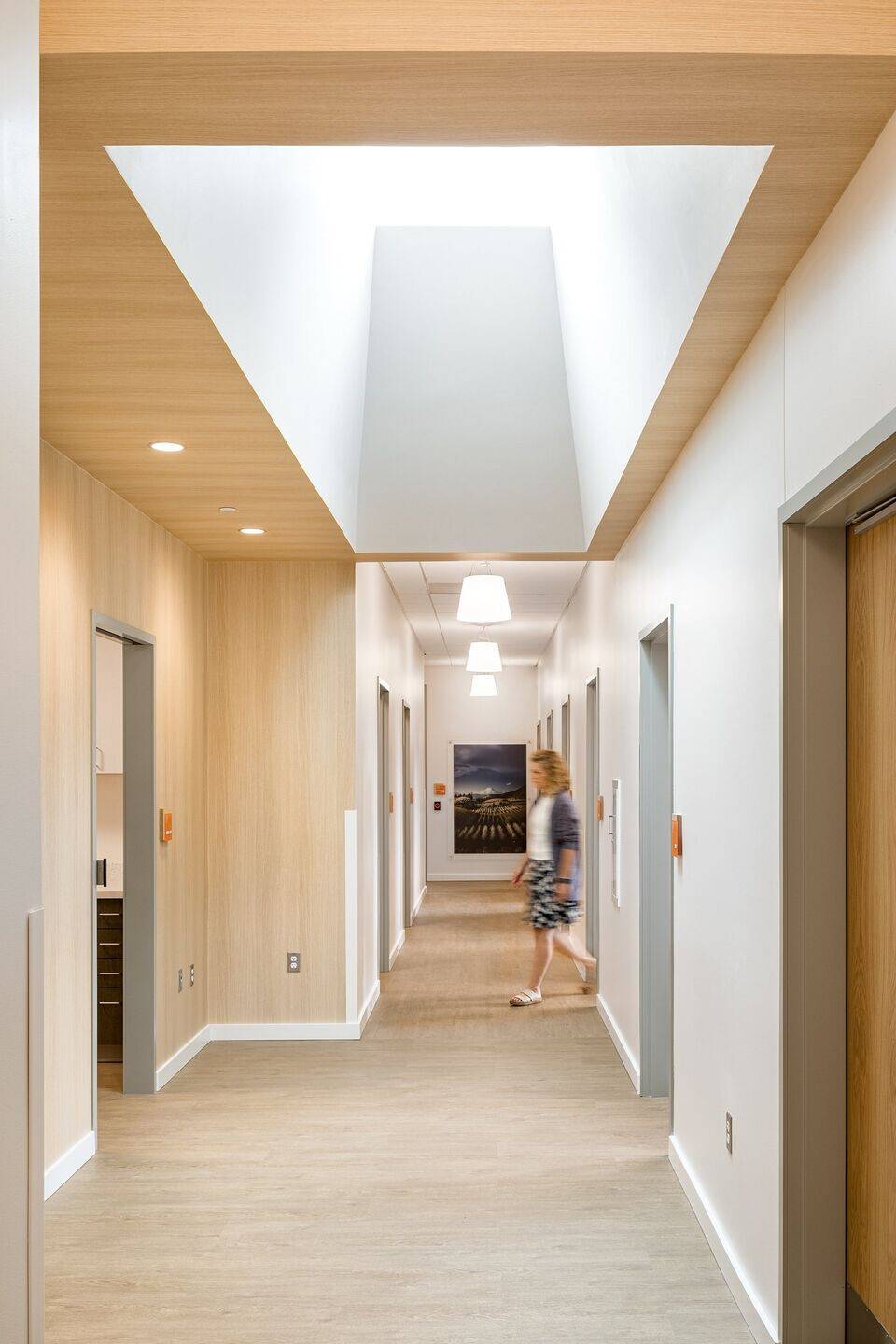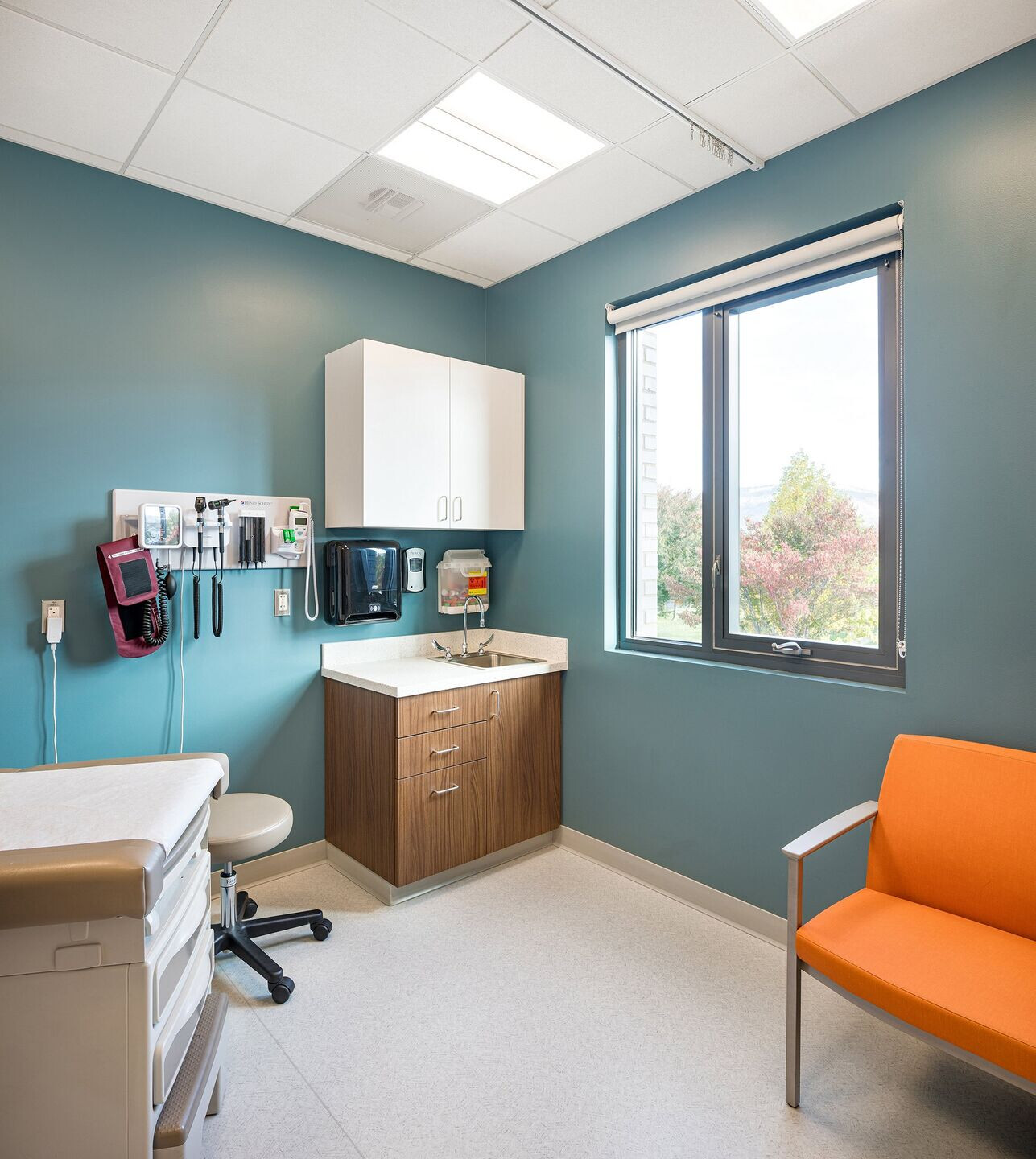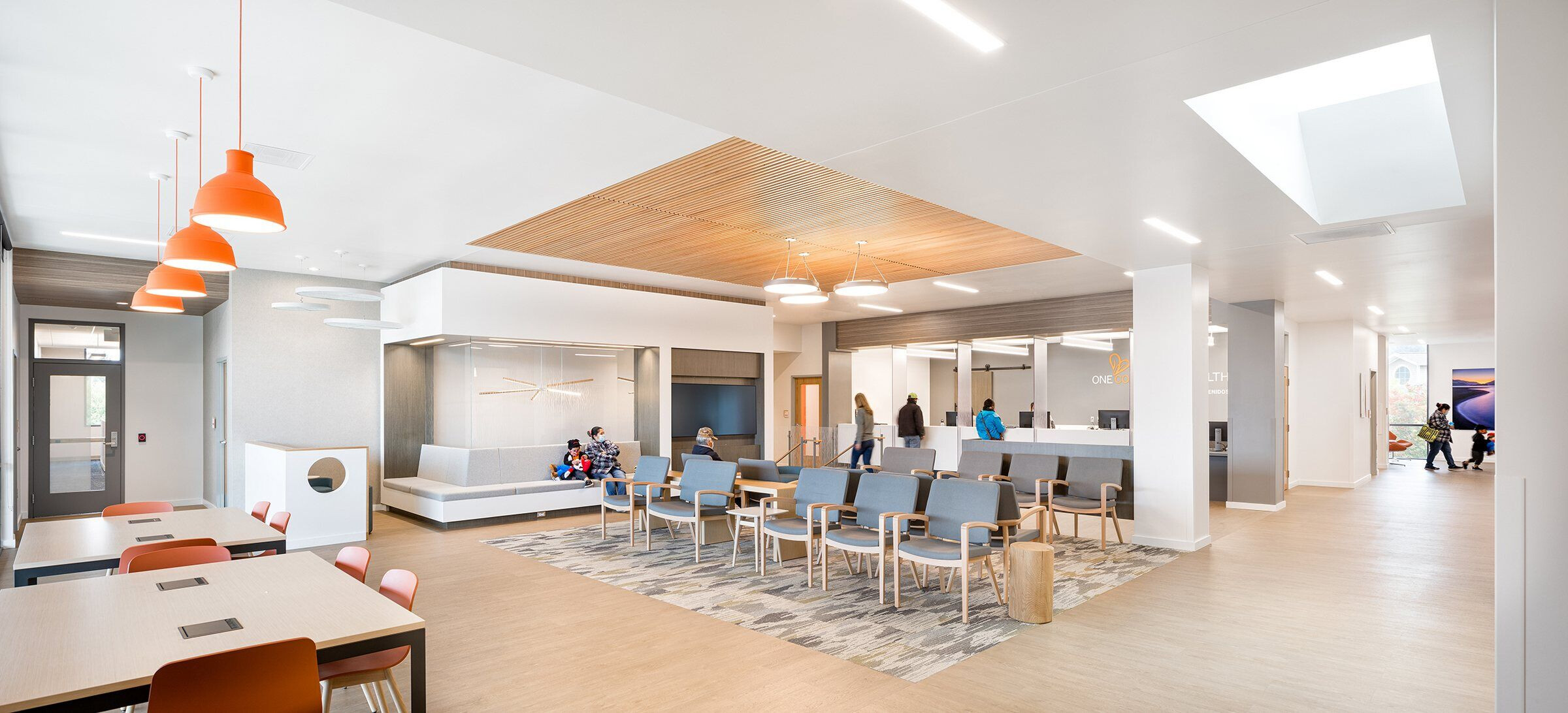 Material Used :
1. Facade cladding: Brick, Norman Dark Iron Spot Smooth, Pacific Clay
2. Flooring:
Tile, Terra Tones in Grey Green, Mosa.
LVT, Resilient Tiles in Sand Oak, Patcraft
Sheet Vinyl, Resilient Sheet in Ivy Walk Arctic Gray
Carpet, Carpet Tiles West Elm/Heritage Craft, Interface
3. Doors:
Solid Wood Veneer Door, 5 ply SCL in White Oak
Prefinished Steel Door Frame, TA-28 Casing in Stone Gray, Timely Frames
4. Windows: Aluminum Storefront, Trifab VG 451T, Kawneer
5. Roofing: Single Ply Roofing, TPO 60 mil Fully Adhered, Johns Manville
6. Interior lighting:
Recessed Linear Light, Slot 4 LED, Mark
Circular Pendant, Orbis Cable Suspended, G Lighting
Accent Pendant, Unfold Pendant in Orange, Muuto
7. Interior furniture: Healthcare Grade Furniture, Herman Miller and Others, Sourced from PacificWRO