During a major modernisation of Łódź Zoo the Orientarium was built, a pavilion in which a Southeast Asian climate has been created, including an underwater tunnel for sharks, rare species of animals and a tropical jungle. In addition to this Łódź Orientarium, the biggest development in the zoo's history, the modernisation focuses on the visitor access areas and the external appearance of the buildings. MOSO® Bamboo X-treme® Beams have been used here in a creative way.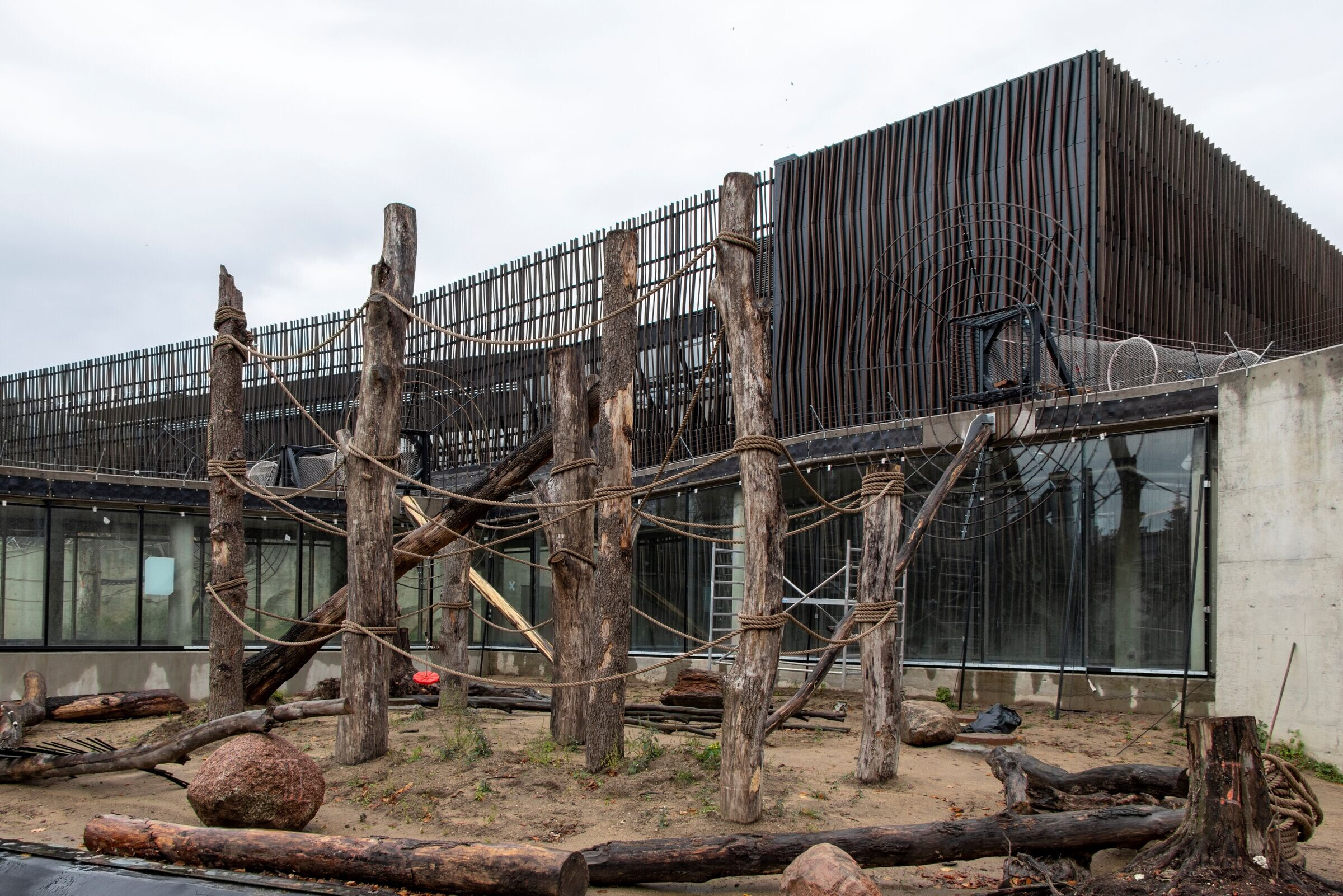 A natural backdrop for the animals
The Orientarium was designed by ArC2 Fabryka Projektowa studio, specialists in creating distinctive biotopes. The black façades of the new pavilions are covered with Bamboo X-treme® Beams and are intended to form a natural backdrop for the animals, as well as simultaneously blending into the greenery of the zoo. MOSO® bamboo outdoor beams, which meet the highest requirements in terms of stability and fire safety, were mounted in frames by the contractor Mosty Łódź S.A. An additional benefit of Bamboo X-treme® Beams is the massive amount of CO2 they store. The almost 45,000 metres of beams fix more than 250 tonnes of CO2 over the lifetime of the material.