The Waterline Square, three-tower, luxury residential development located in New York along the Hudson River on Manhattan's Upper West Side, was developed by the GID Development Group and offers a variety of lifestyle opportunities.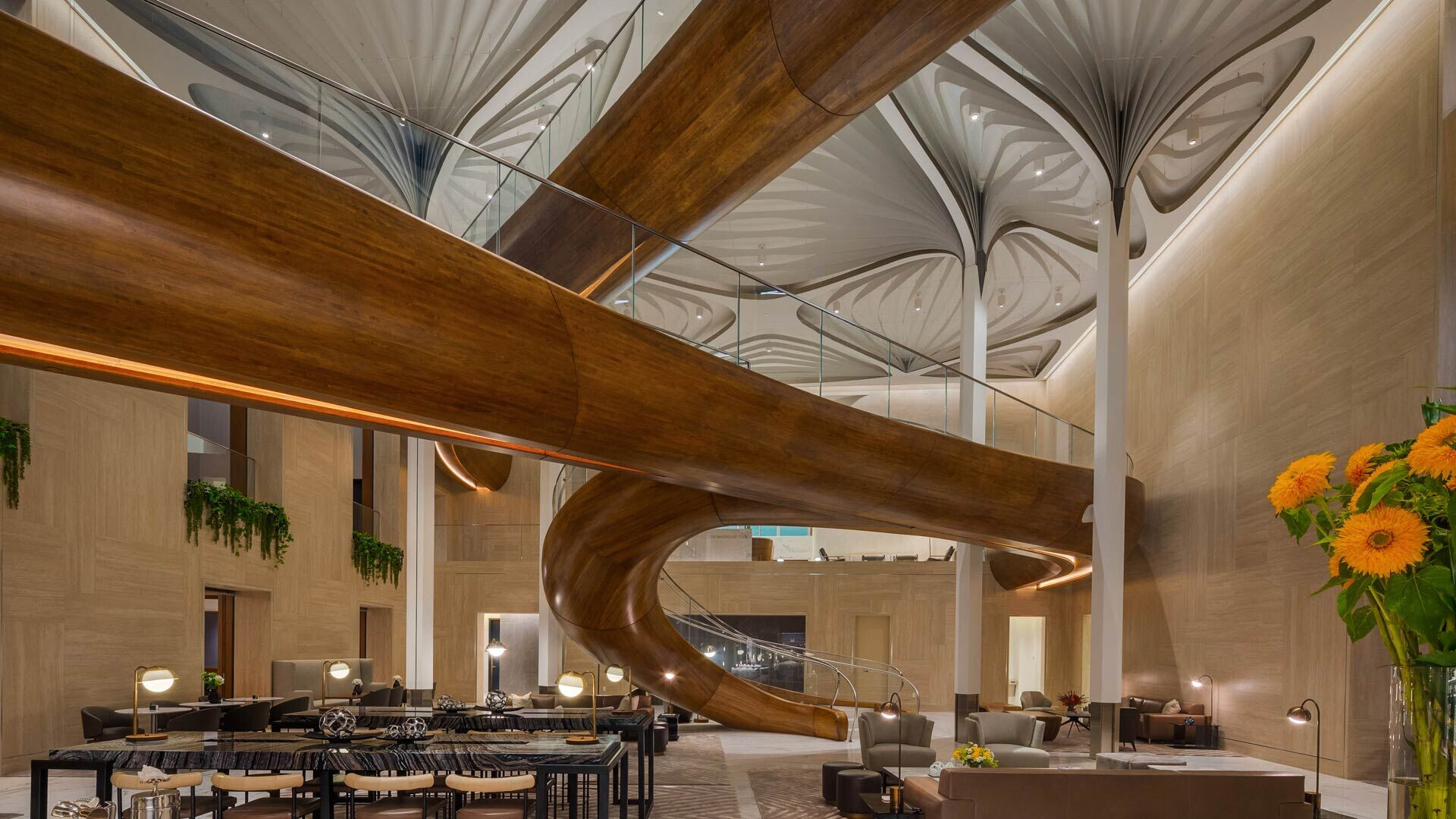 "Waterline Square offers the most comprehensive and cohesive residential experience available in New York City designed by an unparalleled team of celebrated visionaries. We curated a team that brought together the industry's best minds in architecture and design, creating an incredible product that represents the pinnacle of high design and luxury living."

James Linsley, President of GID Development Group
Providing the ultimate lifestyle experience in New York City, Waterline Square is home to an extraordinary collection of indoor amenities connecting all three residential towers. Designed by Rockwell Group, the Waterline Club is a grand amenities center and the heart of Waterline Square boasting 100,000 square feet of programmed spaces, "it's a gathering space for art, music, wellness, work, athletics, and the exchange of ideas".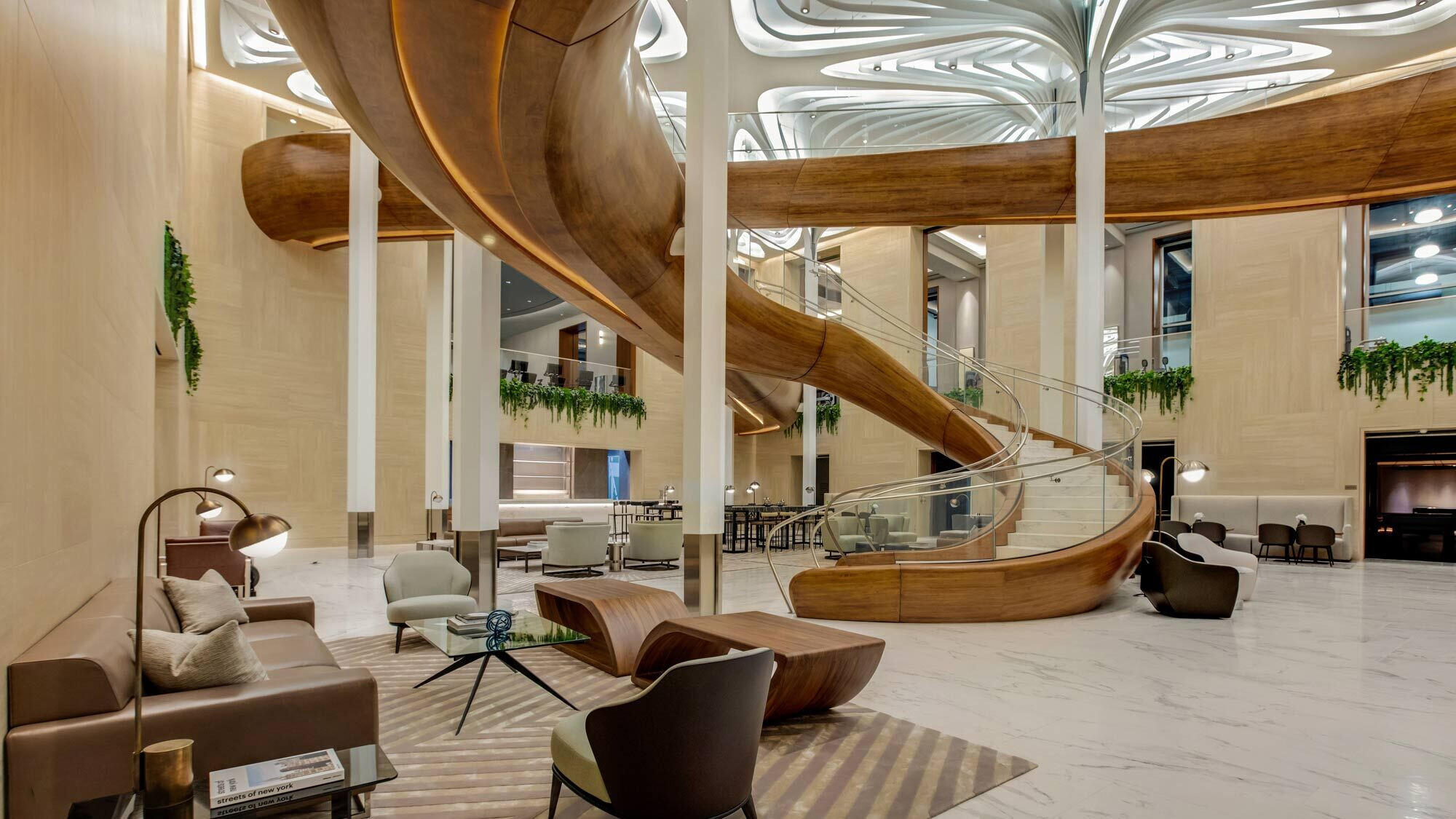 Working with the developer, GID, and the architect, Craig Chowaniec of The Rockwell Group; Jaroff Studios took on the challenge of realizing the Client's vision of the Waterline Club and chose to partner with Glasshape, to field measure, design, manufacture and supply the Bent, Tempered & Laminated 5/8" Low Iron Glass for the Circular Staircase, adjoining Walkway and overhead Bridge.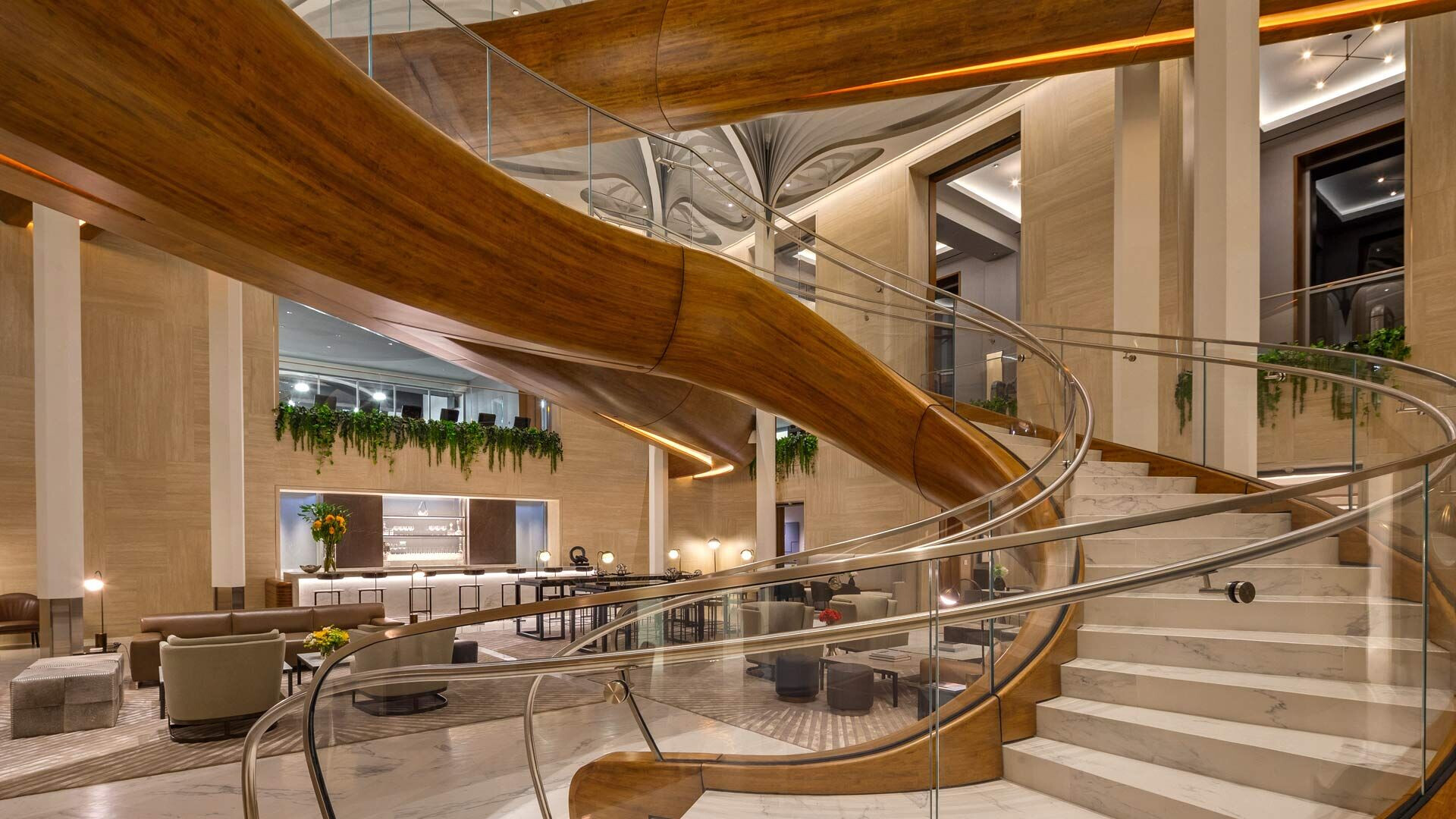 The choice of beautifully crafted materials; sees the combination of engineered steel, clad in hand-crafted laminated timber and stone, complemented by bent glass all coming together to create a timeless yet highly functional piece of Art, that we are extremely proud to share with you.
"Glasshape was a wonderful partner in the realization of the glass portion of the project. They scanned the shoe and modeled the glass to fit. The accuracy and quality were impeccable. The edge quality was excellent. I would highly recommend them for any complex geometry, laminated glass project."

Joe Jaroff – Jaroff Studios