Ducted
An overview of projects, products and exclusive articles about Ducted
Projeto • By Fantech • Apartamentos
The Vida at Daybreak multi-family apartment building was completed in early 2021, and is now accepting residents in South Jordan, Utah. South Jordan, a suburb just half-an-hour-drive south of Downtown Salt Lake City, sits between Flat Top Mountain and Mt Timpanogos, with the Great Salt Lake of Utah less than an hour drive away. Located in downtown South Jordan (known to local residents as Daybreak) the Vida multi-family apartment building utilizes 1-, 2, and 3-bedroom floor plans. For amenities, Vida includes a 24-hour fitness center, resort inspired pool & spas, a dog park, a 625 sq. ft. yoga studio, EV charging stations, and a multimedia theater. Caption Daybreak, a growing mixed-use community in South Jordan, Utah, features mul...
Mais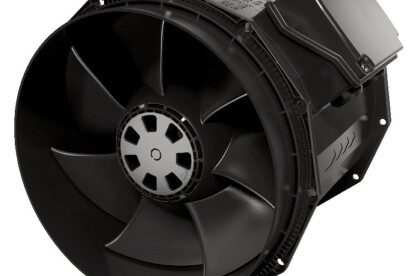 Produto • By Fantech • prioAIR Inline Duct Fan Series
A multi-purpose high-efficiency inline duct fan prioAIR can move enormous volumes of air with low energy input. Ideal for long ventilation duct in commercial settings as well as residential low static pressure applications. Typical applications for prioAIR are supply or exhaust air duct systems in commercial buildings, schools, gymnasiums, commercial bathrooms, manufacturing facilities with extended ductwork, residential attached garages, crawl-spaces. The fan can also be used as a duct booster for extra-long duct runs for residential applications. The optimized shape of the aerodynamic optimized impeller provides a pure, exceptional air stream. The fan motor can operate in temperatures of air up to 131°F and the motor bearings are p...
Mais
Projeto • By Fantech • Escritórios
The Stantec Tower, located in the downtown core of Edmonton, AB, Canada, is a 66-floor LEED Gold Certified skyscraper offering dual commercial and residential uses. The first 29 floors of the tower house several offices including the global headquarters for Stantec, where 1,000 Stantec employees work. Above, floors 30-66 offer luxury residential units, aptly named Sky Residences. The Sky Residences overlook the North Saskatchewan River that sits just a few city blocks away. In addition to wonderful scenic views, the Stantec Tower is a part of the budding "ICE District", a sports and entertainment hub with an NHL hockey arena and other attractions for residents and tourists alike. Caption As the tallest building in We...
Mais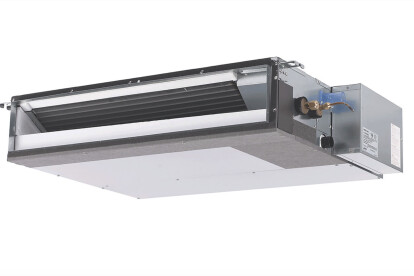 Produto • By Mitsubishi Electric Trane HVAC US • (SEZ) Horizontal Ducted - M-Series
New home construction is the perfect opportunity to take advantage of the efficiency and unique design of Mitsubishi Electric Zoned Comfort Solutions®. Our horizontal-ducted units use less ductwork than traditional systems and can be hidden either above the ceiling or below the floor.
Mais