Intercom
An overview of projects, products and exclusive articles about intercom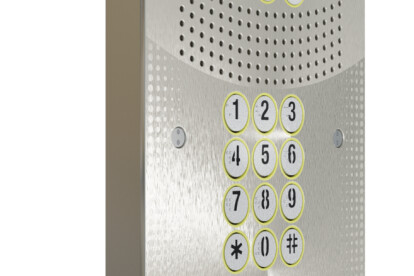 Produto • By Edwin van Reijsen • V4 Intercom
Designed for affordable housing, the V4 intercom combines accessibility, durability, ease of use and security for a complete building access solution. A hidden pinhole video camera allows residents to view visitors on their smartphone or tablet for added security. Plus, accessibility features include direct dialling, an audio induction loop and a backlit, braille keypad. The V4 intercom makes property access easier to manage, while being vandal-resistant and accessible for everyone. It's the complete solution! Enhancing tenant safety and building security in multi-dwelling affordable housing, the wireless V4 intercom features a hidden pinhole video camera so that residents can view visitors on their smartphone or tablet, as well as a...
Mais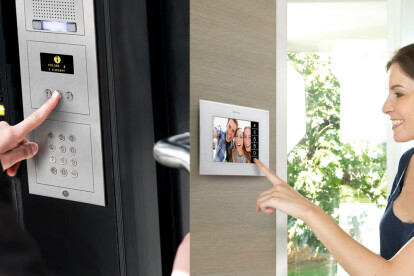 Produto • By GOLMAR • Accessibility Nexa
We adapt universal accessibility in buildings by removing architectural barriers and providing access to all people. An equipment fitted with visual and hearing aids allows to know the status of the communication between the entry panel and the monitor; vocal synthesis and Braille labels make it possible for people with vision problems to identify the home or with hearing problems perceive the sound through the magnetic induction system. A wide range of 4 "or 7" monitors to be installed at a height of 1.2m above the ground favours a correct view from any height. Easy and intuitive navigation to ease the communication of people with a disability.
Mais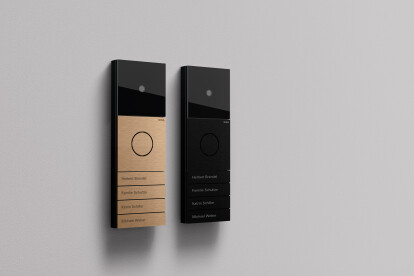 Produto • By Gira • Gira System 106
An excellent first impressionYou never have a second chance to make a first impression. And when it comes to buildings, it's the front door that visitors see first, so everything needs to be perfect. This is easily achieved with the Gira System 106, the new door station system made from metal with an elegant, minimalist design. Elegant and flexible – these are the key characteristics of the Gira System 106: a modular door communication system with metal front plates, a minimalist design and a high-quality look-and-feel. The system's standard dimensions are 106.5 × 106.5 mm, and it includes a wide and constantly growing range of products for use in outdoor areas. It also offers IP 54 protection against splash water.The frameless modules of t...
Mais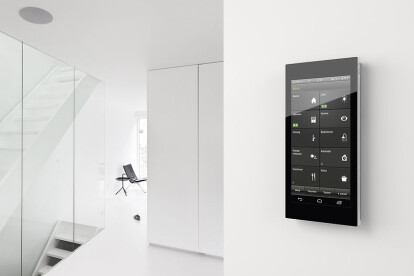 The Gira G1 is the new, compact and visually appealing room operating device for the KNX system. All the functions can be operated intuitively by touching or gesturing on the excellent multi-touch display – more easily than ever before. The simple operation is ensured by the Gira Interface, which is a completely new development and features a user-friendly symbol system including large fonts and easy-to-understand symbols. The Gira G1 has a wide range of uses, from lighting and blinds control to room temperature setting, programming of timers, calling up scenes up to door communication. The KNX room operating device is operated via PoE (Power over Ethernet). In combination with the Gira push-button sensor 3 or a KNX CO2 sensor it can...
Mais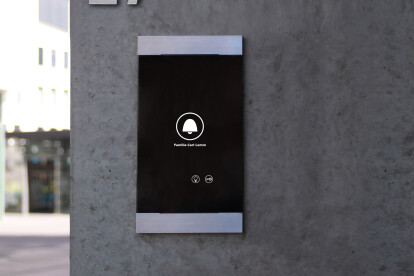 Produto • By CALLOM • RESIDIUM
Design your customers' entry area stylishly and safe! The RESIDIUM door unit elegantly combines door bell, video intercom and keyless access. Buttons or nameplates are replaced by a touch display showing as many names and bell symbols as required. Integrated discreetly, almost invisibly, the Full HD-Camera offers a brilliant view of a visitor at the door. Security technology that does not discourage visitors, but instead invites them to ring the bell. Residents themselves can open the entrance doors using an RFID card or an access code - without a key.
Mais