Relax
Os mais recentes projetos, produtos e artigos exclusivos
Projeto • By DZAP • Escritórios
Usabilla's new office is a hidden gem in the heart of Amsterdam's city center. Recently, different departments have moved into the space to stimulate collaboration. Besides improving interaction between teams, the office also needed to be 'a fun...
Mais
Projeto • By Viereck Architekten • Hotéis
DIE WASNERIN is a time-out retreat.The guests appreciate the tranquility and the gerenous space in the time-out retreat. The demand for new relexation rooms with panoramic views was high – and the space on the roof was just perfect for this.From here...
Mais
Projeto • By Snow Kreilich Architects • Rodovias
Located south of Owatonna, Minnesota along I-35W near the Straight River in Steel County, this is one of Minnesota Department of Transportation's (MnDOT) last rest areas in the southern plains of Minnesota prior to the more urban rest areas to the no...
Mais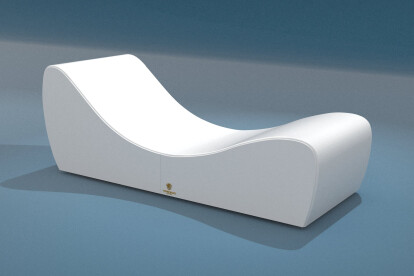 Produto • By TRONA • ONDA SPA BED
Onda Spa Beds are designed for Spas, hotels e Resorts for indoor and outdoor use and they can be totally customized to adapt to your areas. the soft lines of Onda Beds convey elegance to the location, where relax is the main focus before and after we...
Mais
This contemporary pool house offers year round relaxation, with stunning views over Stockholm's archipelago. But creating the perfect indoor environment meant overcoming a few challenges. Architect David Wettergren was looking for a material that wou...
Mais
Produto • By BestBefore2065 • MANET easy chair
MANET is an easy chair aiming to re-create that feeling we have when we're spending time in the open air. On MANET, as on a meadow, you're free both to lay or sit: reading, taking a nap or just sitting are always very personal experiences while stay...
Mais
Projeto • By WeNew Innovation • Centros de Exposições
The Urban Spa was created exploring the thematic and symbols found on the streets. This is a business model for the young entrepreneur, between 25 to 40 years, which corresponds to 35% of the growth of companies in Brazil. The idea is to have a spa...
Mais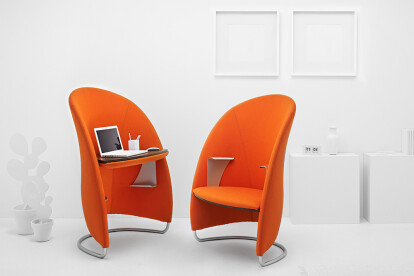 Produto • By Design You Edit • Hully
Multifunction work & relax armchair for office routine, home and public spaces. The combination between two Hully creates a relaxing and reserved working station, which can be transformed and open in a double chair thanks to the tip-up seat. -Stre...
Mais