Smart home system
An overview of projects, products and exclusive articles about smart home system
Produto • By Wall-Smart Ltd. • Wall-Smart Flush mount for Josh.ai Micro
The New Construction mounts are completely flush with the wall, paintable, serviceable and provide an absolute flush look that truly makes the device an integrated part of the wall. They are offered with audio grills for speakers and microphone enabling.
Mais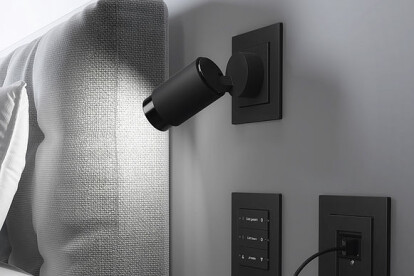 Produto • By Gira • Gira Plug&Light
Plug & Light is redefining lighting design thanks to its open system that offers controllable lighting from the socket outlet. The Plug & Light light socket outlet can be easily and safely installed in commercially available Europeandevice boxes. In combination with different light top units, Plug & Light ensures conveniently controllable lighting. Guaranteed functionally reliable, dimmable without flickering, and always perfectly coordinated with any interior thanks to matching switch designs. For a wonderfully flexible indoor lighting experience.
Mais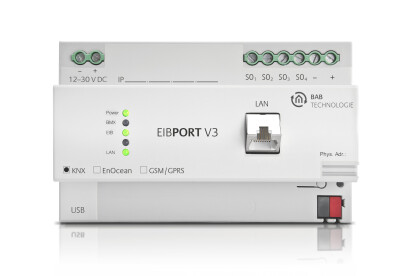 Produto • By BAB TECHNOLOGIE GmbH • EIBPORT v3
VISUALISE. AUTOMATE & INTEGRATE. The EIBPORT connects KNX or EnOcean building control with the IP world. Create individual visualisations in the editor with CONTROL L, almost automatically with CUBEVISION 2, or combine both visualisation types for even more comfortable control. The visualisations have been extended by a camera archive, the long-term data recording for up to three years and the door communication. Whether simple or complex – use over 50 integrated services for almost all automation tasks in building automation. Program your own control sequences with the graphical LOGIKEDITOR or integrate third-party applications such as Amazon® Alexa. The LOGIKEDITOR offers a simulation mode, search and documentation function...
Mais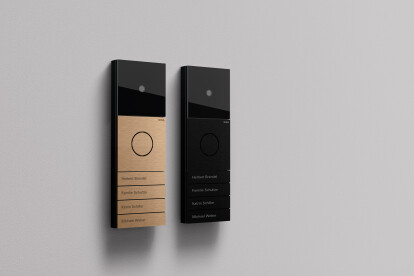 Produto • By Gira • Gira System 106
An excellent first impressionYou never have a second chance to make a first impression. And when it comes to buildings, it's the front door that visitors see first, so everything needs to be perfect. This is easily achieved with the Gira System 106, the new door station system made from metal with an elegant, minimalist design. Elegant and flexible – these are the key characteristics of the Gira System 106: a modular door communication system with metal front plates, a minimalist design and a high-quality look-and-feel. The system's standard dimensions are 106.5 × 106.5 mm, and it includes a wide and constantly growing range of products for use in outdoor areas. It also offers IP 54 protection against splash water.The frameless modules of t...
Mais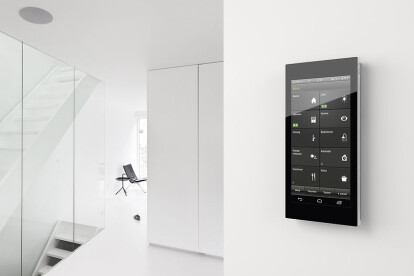 The Gira G1 is the new, compact and visually appealing room operating device for the KNX system. All the functions can be operated intuitively by touching or gesturing on the excellent multi-touch display – more easily than ever before. The simple operation is ensured by the Gira Interface, which is a completely new development and features a user-friendly symbol system including large fonts and easy-to-understand symbols. The Gira G1 has a wide range of uses, from lighting and blinds control to room temperature setting, programming of timers, calling up scenes up to door communication. The KNX room operating device is operated via PoE (Power over Ethernet). In combination with the Gira push-button sensor 3 or a KNX CO2 sensor it can...
Mais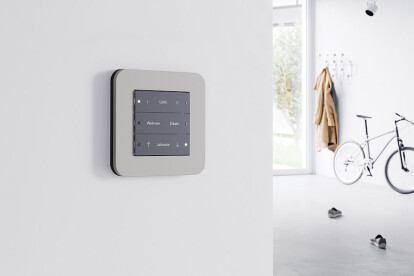 Produto • By Gira • Gira push button sensor 3
A wide range of connected bus functions can be controlled with the Gira push button sensor 3, such as externally saving and calling up of light scenes, switching and dimming lights and raising and lowering blinds. If requirements change, the push button assignment can be simply reprogrammed. The number of functions saved to a push button sensor depends on the number of its buttons. Each button can be inscribed to achieve clear assignment of what is controlled. The inscription space is discreetly backlit. This enables the push button sensor to be easily located in the dark and ensures that inscriptions are easily read at all times. Each button has two LEDs for status display and can be operated on the left, right and centrally, depen...
Mais