Soundproof
Os mais recentes projetos, produtos e artigos exclusivos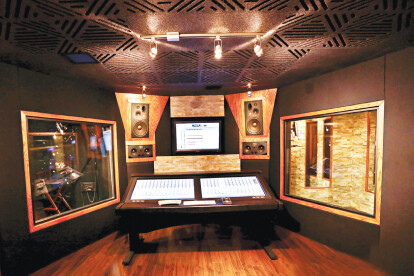 Produto • By Acoustical Surfaces • STUDIO SERIES SOUNDPROOF INTERIOR WINDOWS
Studio Series Soundproof Interior Windows are engineered to be the market's most affordable and highest performing acoustical window. A world-class studio window with maximum performance and appearance, as well as an affordable price. The windows are...
Mais
This contemporary pool house offers year round relaxation, with stunning views over Stockholm's archipelago. But creating the perfect indoor environment meant overcoming a few challenges. Architect David Wettergren was looking for a material that wou...
Mais
Projeto • By Onurcan Cakir • Casas Particulares
Barbaros House is located in Barbaros Village of Urla, İzmir. On the upper east side of the building site, the techno park area of Izmir Institute of Technology is located. While designing the house, the main idea was to achieve a silent living space...
Mais