Luceplan
An overview of projects, products and exclusive articles about luceplan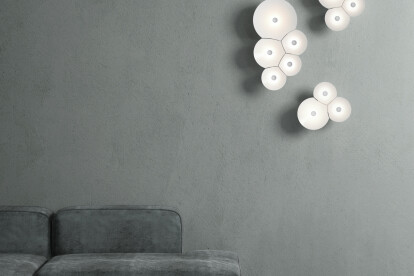 Product • By Luceplan • Bulbullia
Among the decorative proposals shown in Frankfurt, Luceplan unveils the world debut of Bulbullia, the wall lamp designed by Francisco Gomez Paz that suggests the delicate beauty of soap bubbles. Light, almost evanescent, it is the result of intensive technical research and the use of materials and technologies of very high quality. A series of parabolas of different sizes intersect, generating the characteristic geometric form of soap bubbles: conical, wide, flat forms, each bending slightly to take on a structural nature. At the center of each bubble a light source reflects its soft, seductive glow towards the inside of the cone, bringing out the beauty of the matte white finish. A delicate effect but also one of great impact, based on ca...
More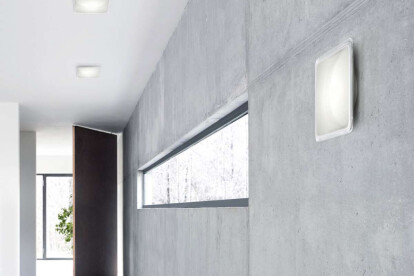 Product • By Luceplan • Illusion
Illusion created by Francisco Gomez Paz for Luceplan is the result of a major, complex innovation: injection moulding technology applied to a Fresnel lens. The image of a sphere captured in a square is generated by the optical effect of the Fresnel lens, since the body of the lamp is flat, with a thickness of just 4 centimeters (H.23x W.23cm). Illusion consumes 17W, total luminous flux 1440lm, is dimmable by wall control and can be ceiling or wall mounted.
More