Outdoor decking
The latest projects, products and exclusive articles
Project • By Duradek • Private Houses
Inspired by the fantastic view, the architectural plans for this home included a roof top deck. The homeowners objective was to build vertically to make the most use of their real estate and take advantage of the scenery. To protect the investm...
More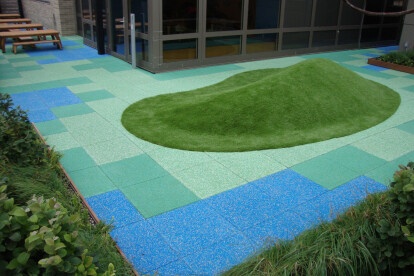 Product • By Unity Surfacing Systems • Turf-Top Products
Seeing is believing as our unique manufacturing process chemicallybinds our turf material into a homogeneous unit, delivering the mostdurable, strongest manufactured product on the market today. Choosing our turf-top products is the foundation for a...
More