Casa Lioz is located on sloping land, at the top of a hill, with an outstanding view of an estuary and the outline of the golden cliffs that border the bay of Lagos. To the north, the view extends to the outline of a mountain range and the green fields in between.
Through an organic path of ramps and steps, the entrance of the house is reached. This path is made up of different levels and floors, interspersed with various patios, different shapes and a surprising luminosity which varies throughout the day. This light is sometimes reflected, absorbed by the marble roughness that partially covers the building, whose weight contrasts with the brightness of the white that covers many volumes that make up this house.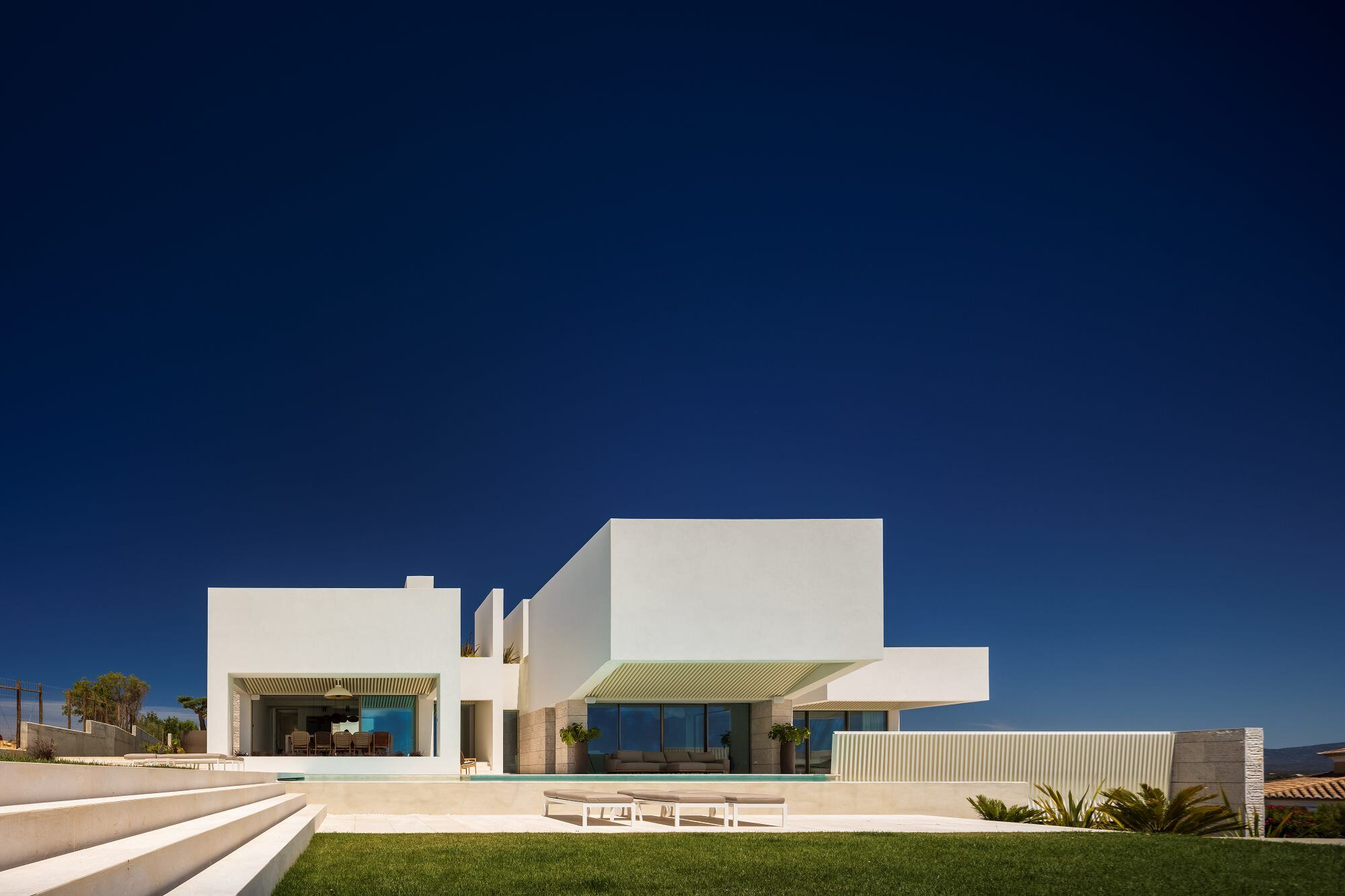 The various spaces, full and empty volumes, settle into the different levels of the land, where the natural light coming from the patios focuses on the deliberately winding paths.
The kitchen with integrated dining area, living room and a total of five bedrooms, are arranged on two floors with different levels, entirely covered in natural wood. On the lower floor are the non-residential areas planned for the garage/parking, storage and technical support areas.
A swimming pool, in an indented shape, formally interacts with the cut-out design of the house, resulting in patios and quiet corners, sheltered and private outdoor areas surrounded by the garden.
This is a house that seeks to use local resources and natural materials, to create high levels of comfort and sustainability.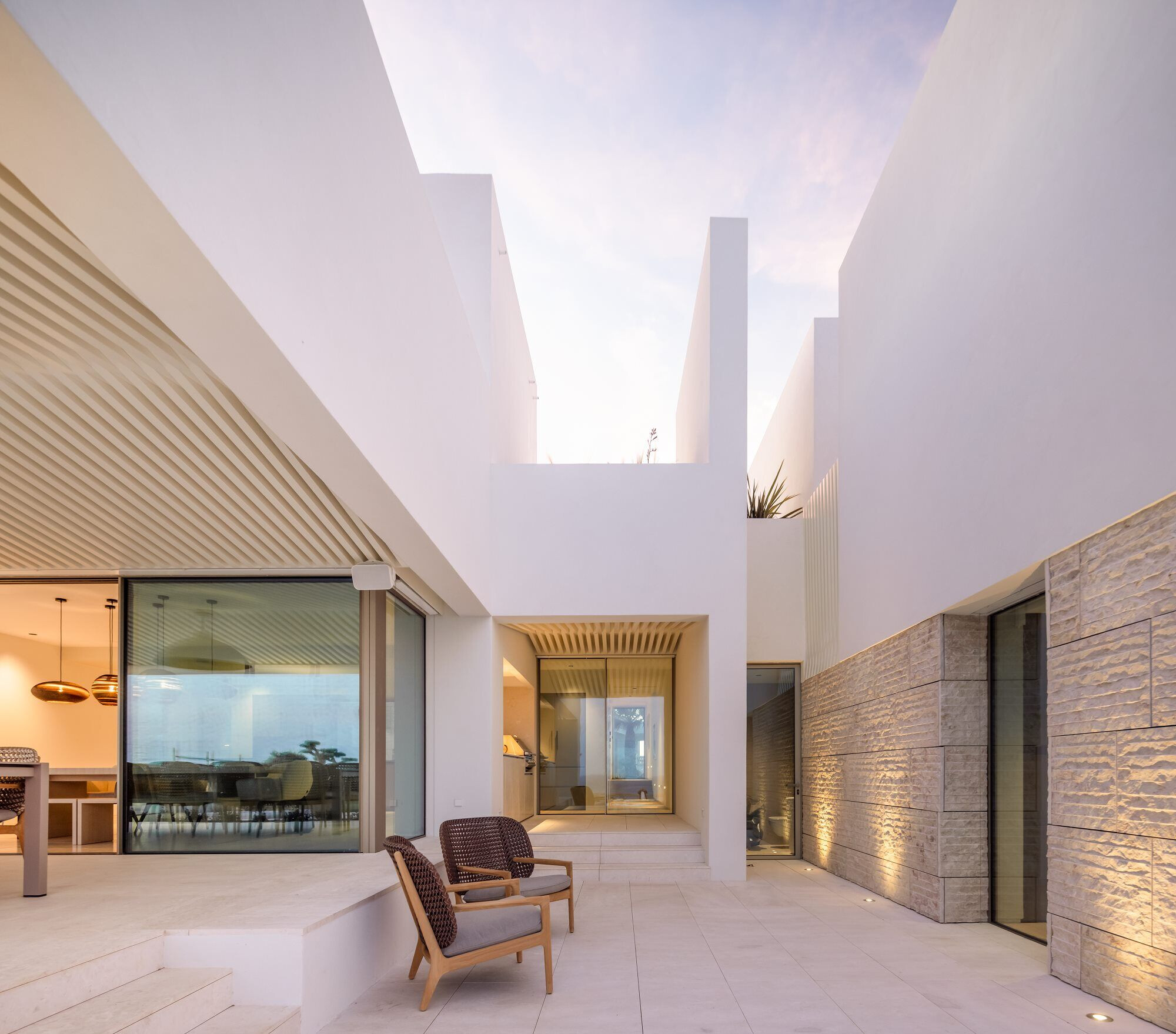 This balance between the building and its land is the result of an articulation of volumes, of different materials, dimensions and heights, where the space between them results in various patios, with changing light and shadows. This gives the house an organic character whose lightness does not cancel out its intended solidity.
It is a house where various ways of living are to be discovered, until the most comfortable is found.