Rua 141 arquitetura by architect Mona Singal has already done the renovation in the apartment of the young couple in their 35 in São Paulo city in 2020. This time the scope was the room for the baby on the way, as soon as they found out his sex. The main challenge was to develop the renovation in a short time and without changing the existing architecture.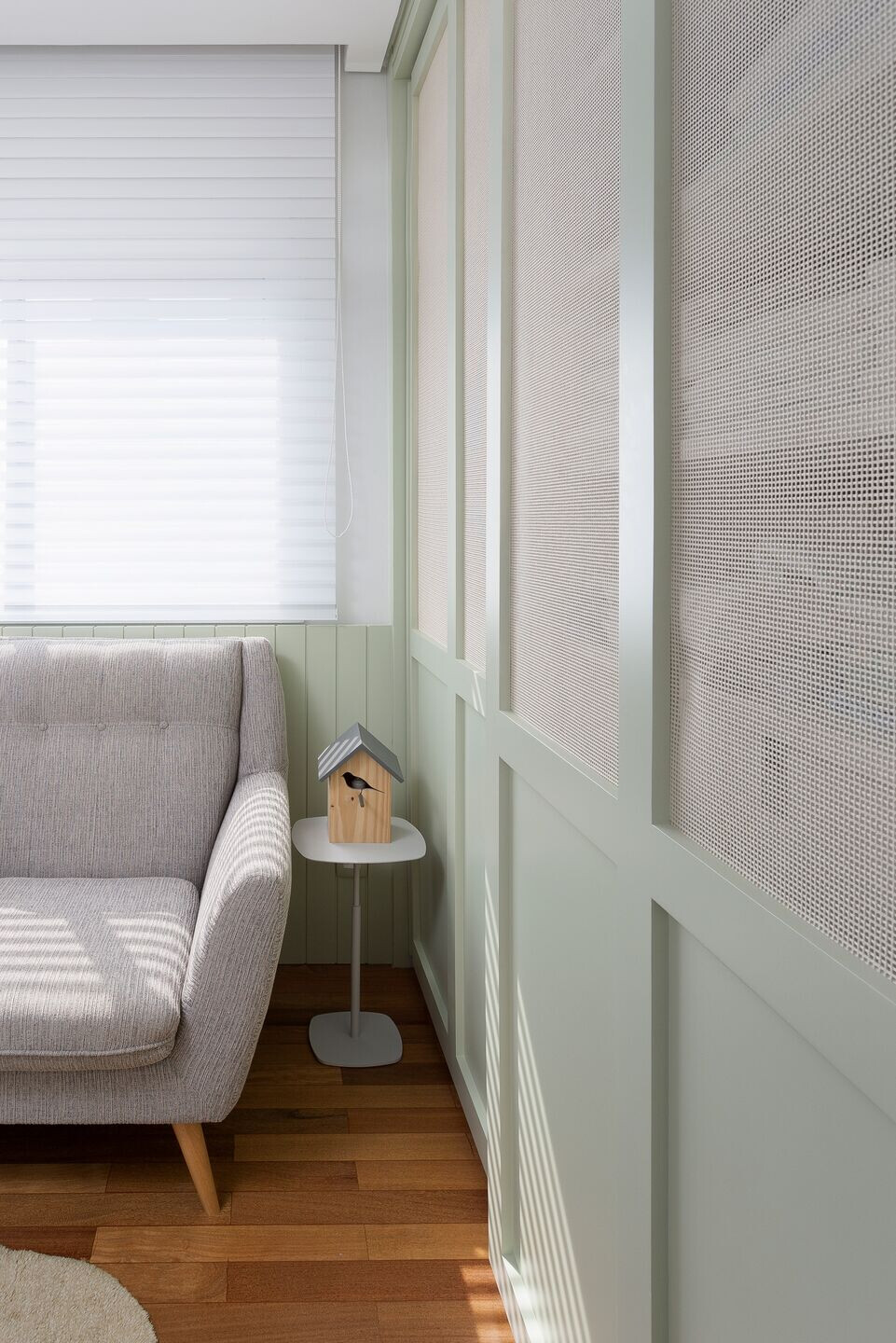 The wainscot around the perimeter of the room was proposed in order to make all the possible changes in the electrical points without interfering with the walls. The celling was done to make the room cosier and to have more flexibility whith the lighting points, once it was not possible to modify the wood floor that has been already restored. The structural closet was kept but the external finishings were changed, the sliding doors received natural straw and fresh green color.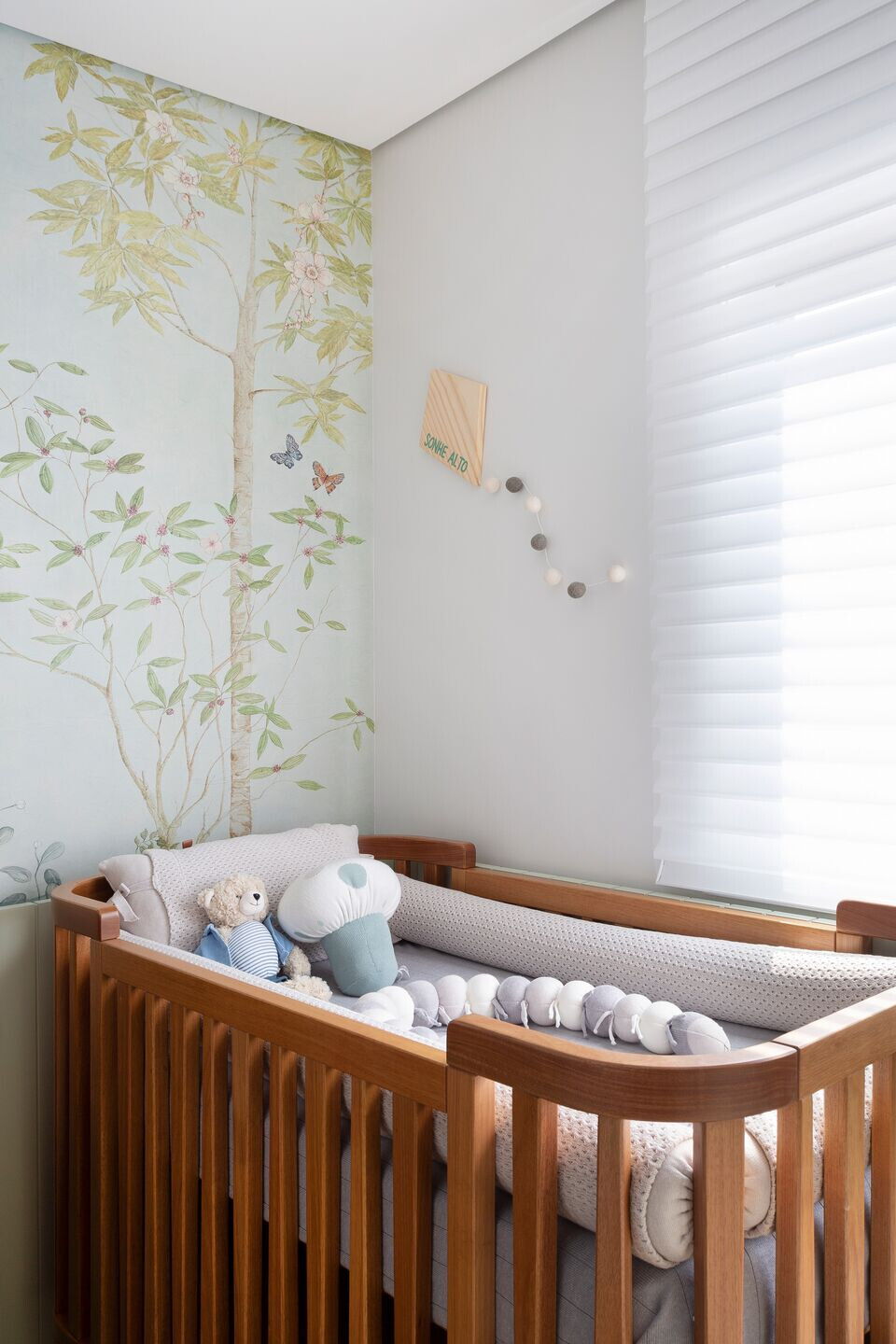 The lighting was planned to follow the routine of the different moments of the baby´s day. Dim lighting was installed along the wainscot and in the central light fixture, so the intensity of the light could be controled. The table light in the shape of bird house beside the nursing armchair brings charm for this special moment.
Due to the size of the room the bed was specially tailored with big drawers under it. It was made of Jetiquibá wood the same one used in the cradle and the baby changing dresser.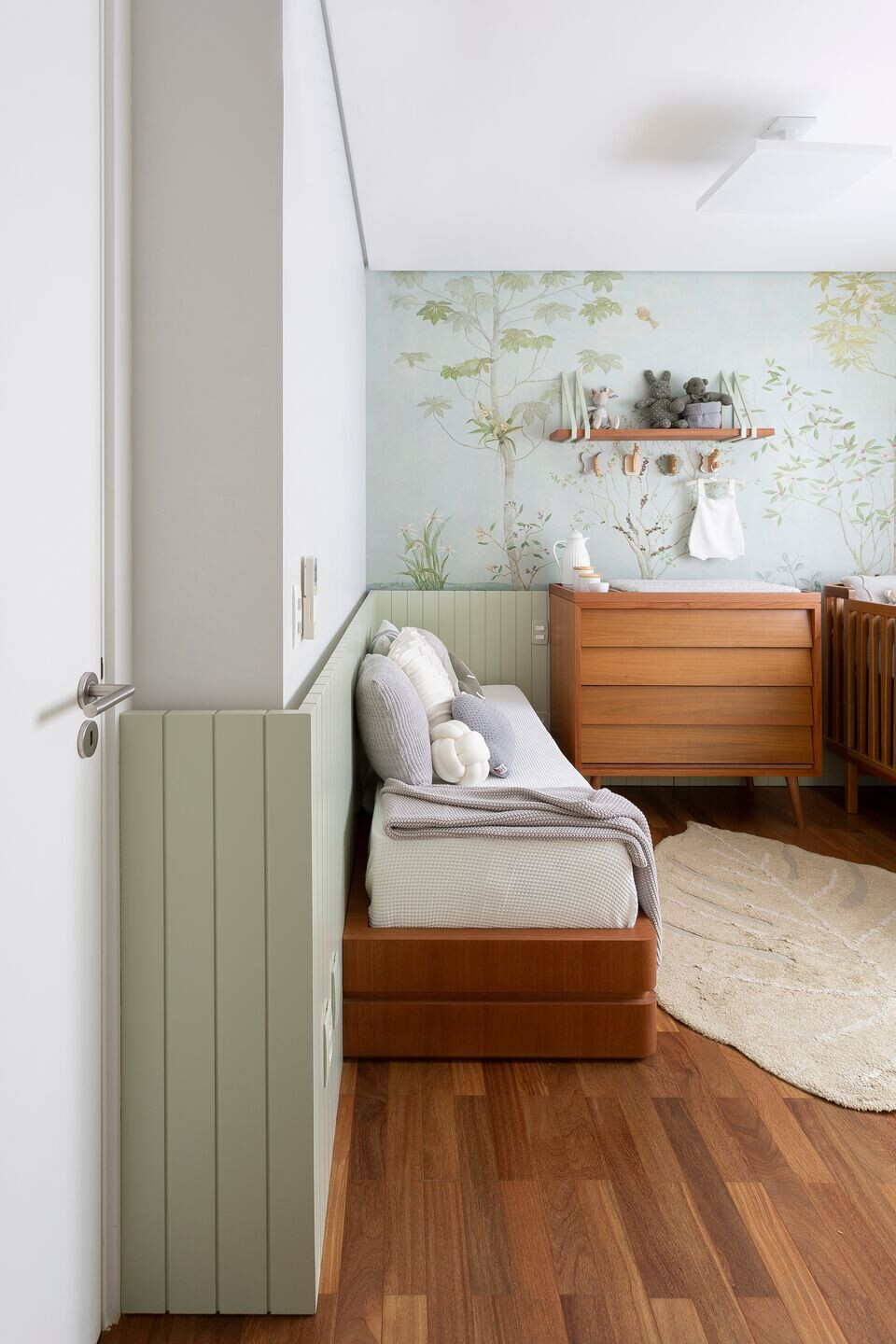 Biophilia is the main theme and it is present in the watercolor nature wallpaper, which provides emocional comfort and well being. Ludic elements such as the kite are in the project to help kid development.
Team:
Architect in charge: Mona Singal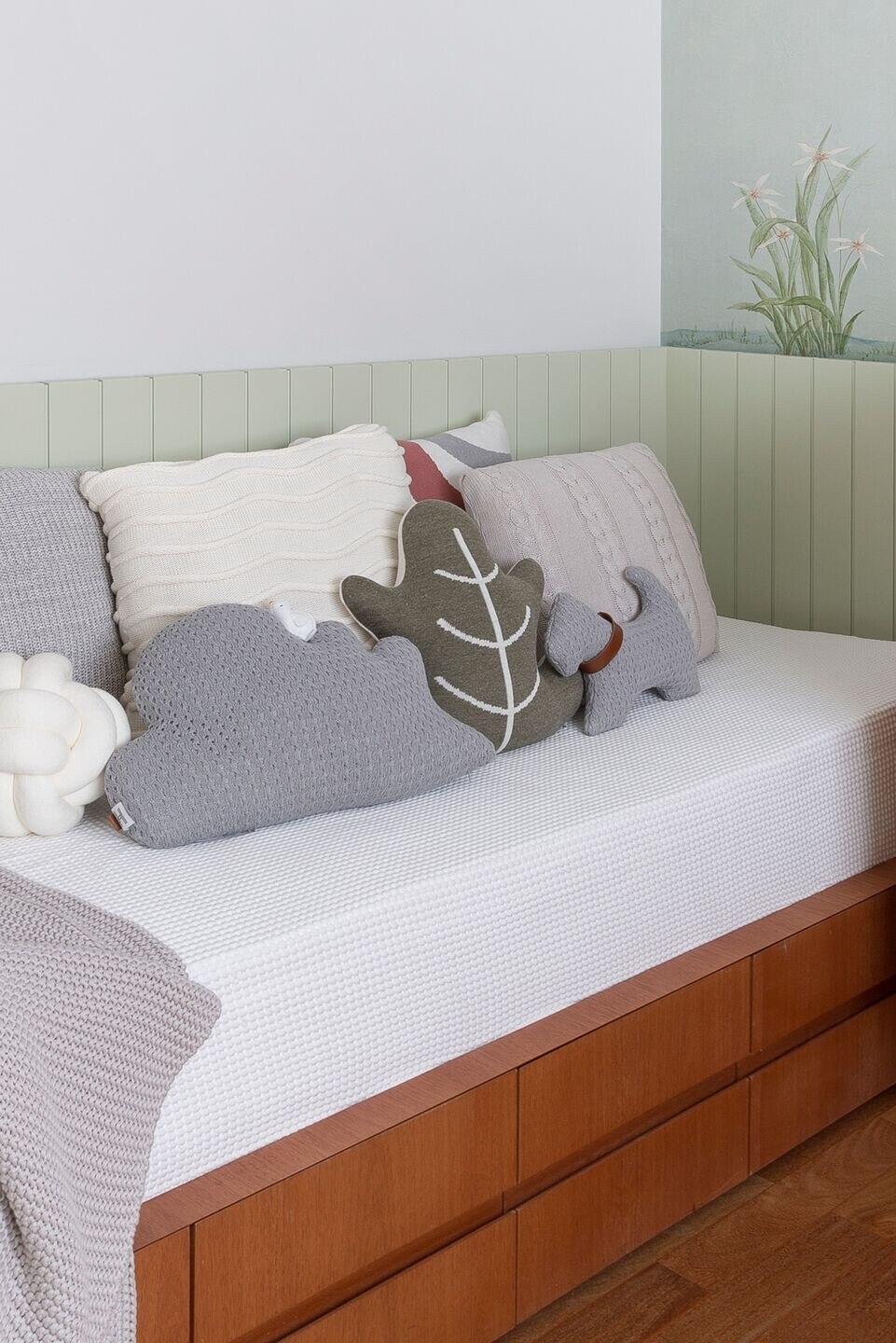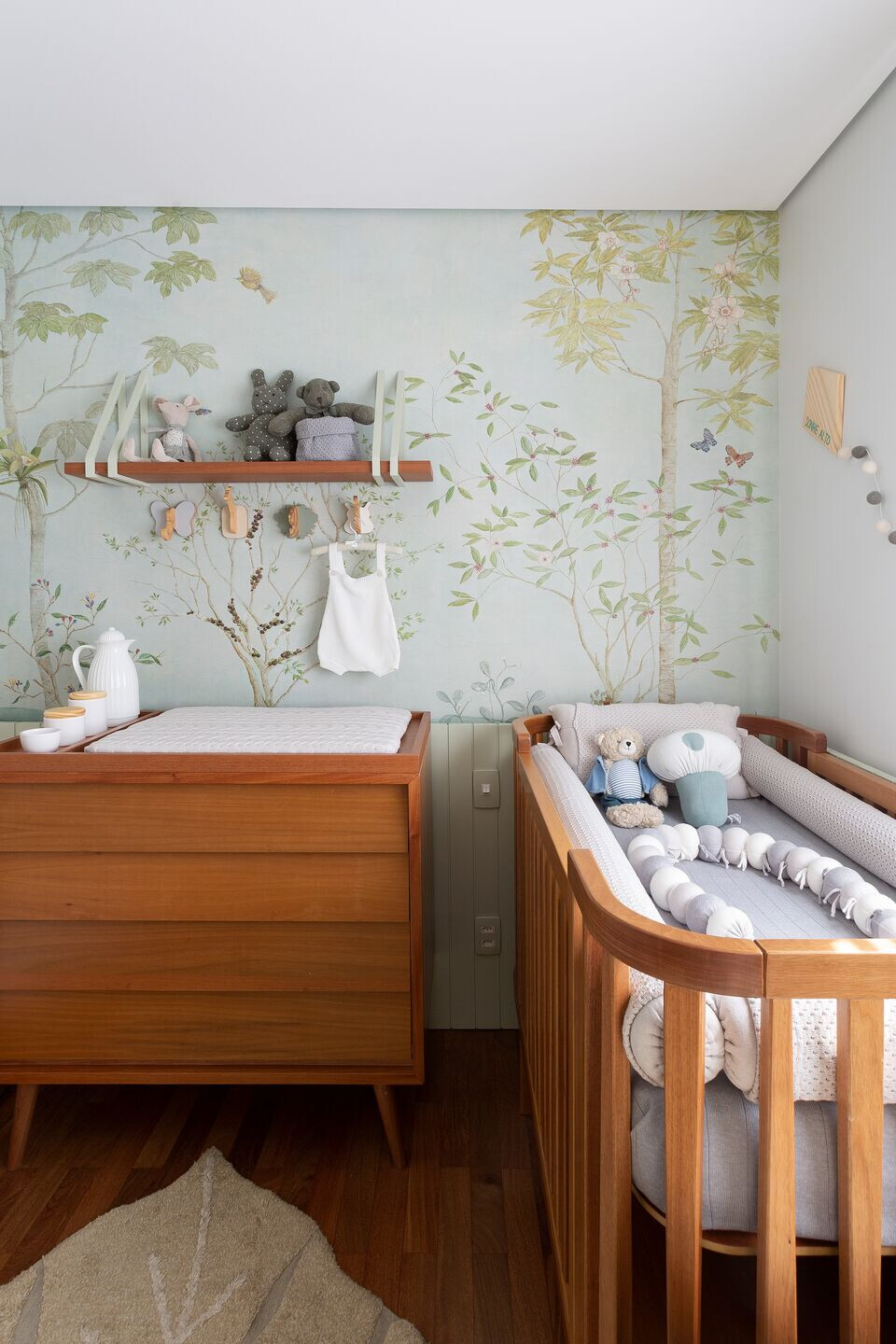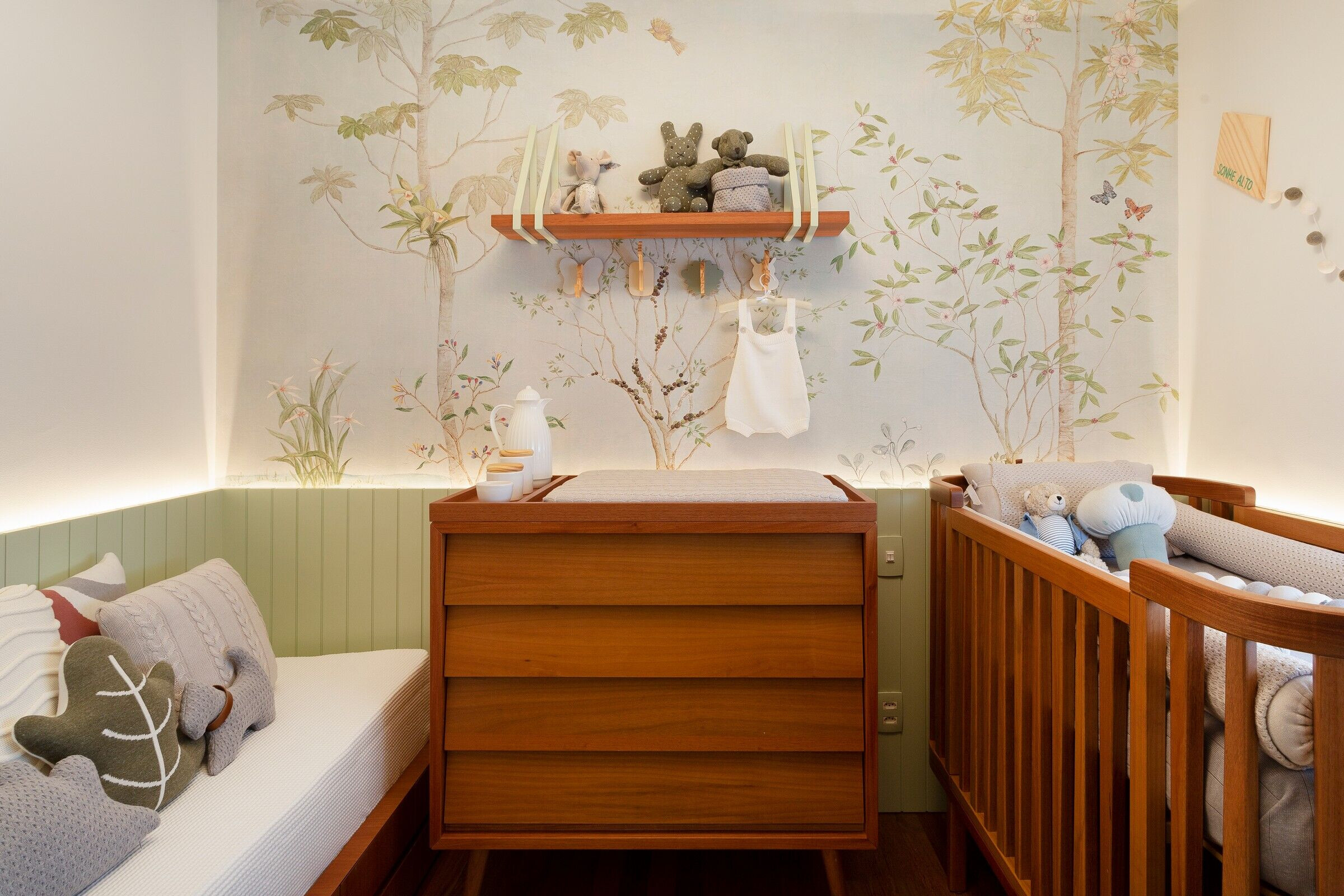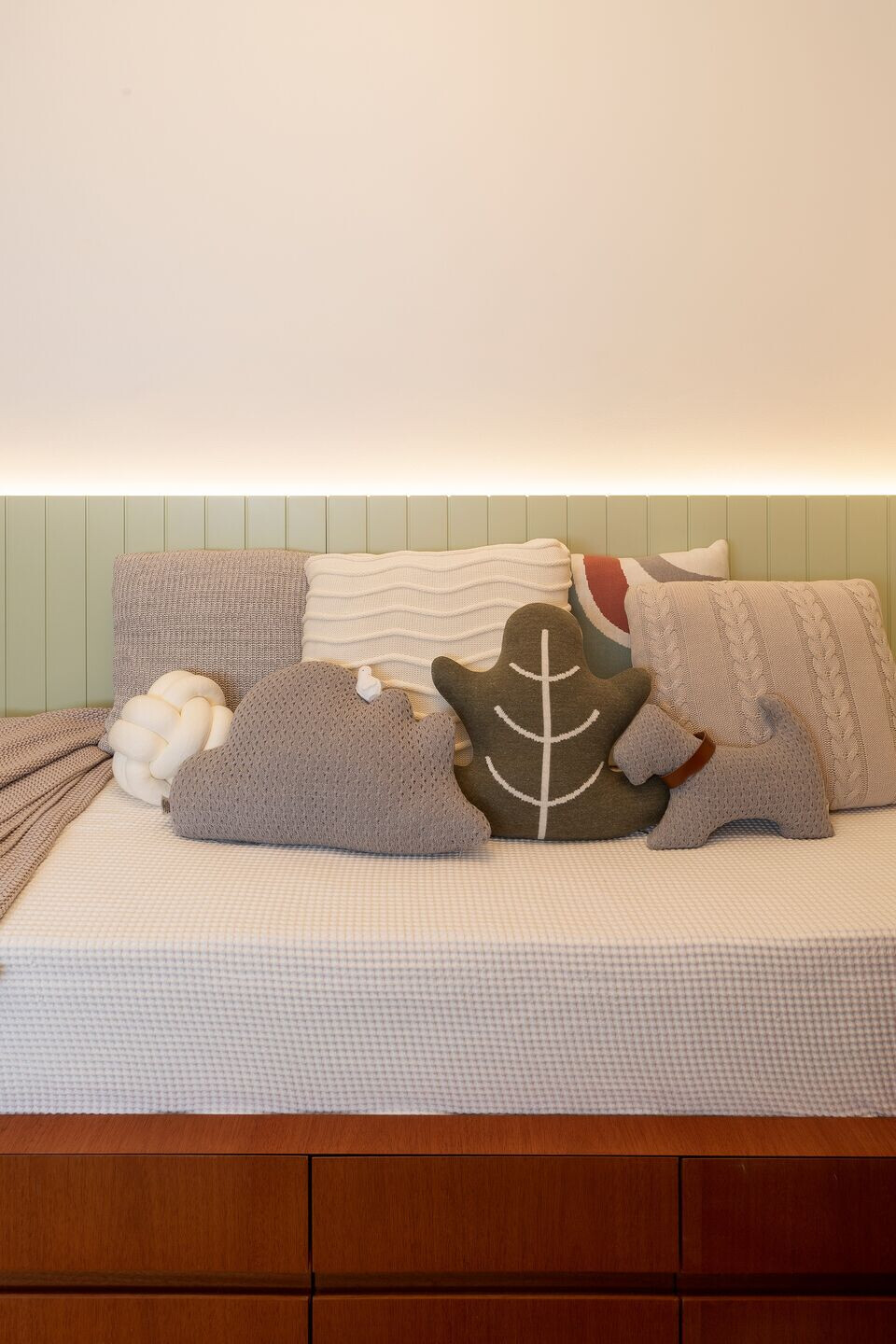 Material Used:
1. Ameise Design – Mutter armchair, Circus cradle and Vovo baby changing dresser
2. Coisas de Doris – objects, cradle kit, cradle blanket, Passarinho desk light
3. Momy decor – Costela de Adão rug
4. Branco – Chinoiserie wallpaper
5. Ateliê Baobá – kite
6. Wood work – Carvalho Movelaria
7. Trousseau – coverlet, blanket e baby jumpsuit
8. Fernando Jaeger – Flik lateral table