Vicoustic understands sound, and we know what makes a truly exceptional acoustic experience. We combine stunning interior design with engineered acoustic performance for architectural projects, such as a restaurant, a school, an auditorium, an office, a gym, a hotel or a house of worship
A leading force in the industry, founded in 2007, Vicoustic is found in over 70 countries around the world, with thousands of projects developed for different business segments, including Public Spaces, Workspaces, Professional Audio, Hi-Fi and Home Cinema.
One of the major aspects to take into account when designing the acoustics of a Public Space is to develop solutions to control the room's reverberation time (RT). This will help minimize the noise 'build-up' process, making communication easier and avoid people having to raise their voices to be heard and understood.
The products from Vicoustic deliver clever and innovative solutions to meet the demands of spaces which require a sophisticated soundscape. Taking on board the high standards of our customers, we continuously strive to manufacture products of superior functionality, adaptability, but all the while with a sustainable and environmentally conscious mind-set.
Other Inner Walls and Ceilings Products
Member Promotion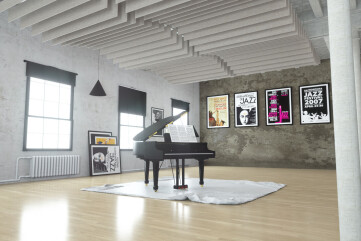 Scale Baffle
Unika Vaev
The ecoustic® Scale Baffle system is designed for universal mounting options, which includes the Unika Vaev Grid Suspension system as well as a wi...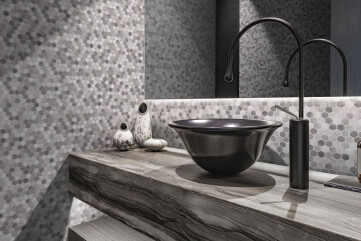 Hex Zement Grey
ONIX
The Hex Zement Grey glass mosaic is composed of hexagonal tiles (diameter ø 31.75mm - 1.25"), with the look of cement, featuring a subtle...
Our Products are Used in Projects by
Projects with Products from Vicoustic
Inspiration in Inner Walls and Ceilings
Member Promotion





A.J Architects


Creative Photo Room

Creative Photo Room
Inner Walls and Ceilings Brands
Is this your brand and would you like to remove content from other manufacturers on your brand page?
Contact Archello