Once an empty plot of land, this site came with a beautiful view of the Niagara River, with the lights from the City of Niagara Falls skyline on the horizon, making it a perfect blank canvas on which to build a new home.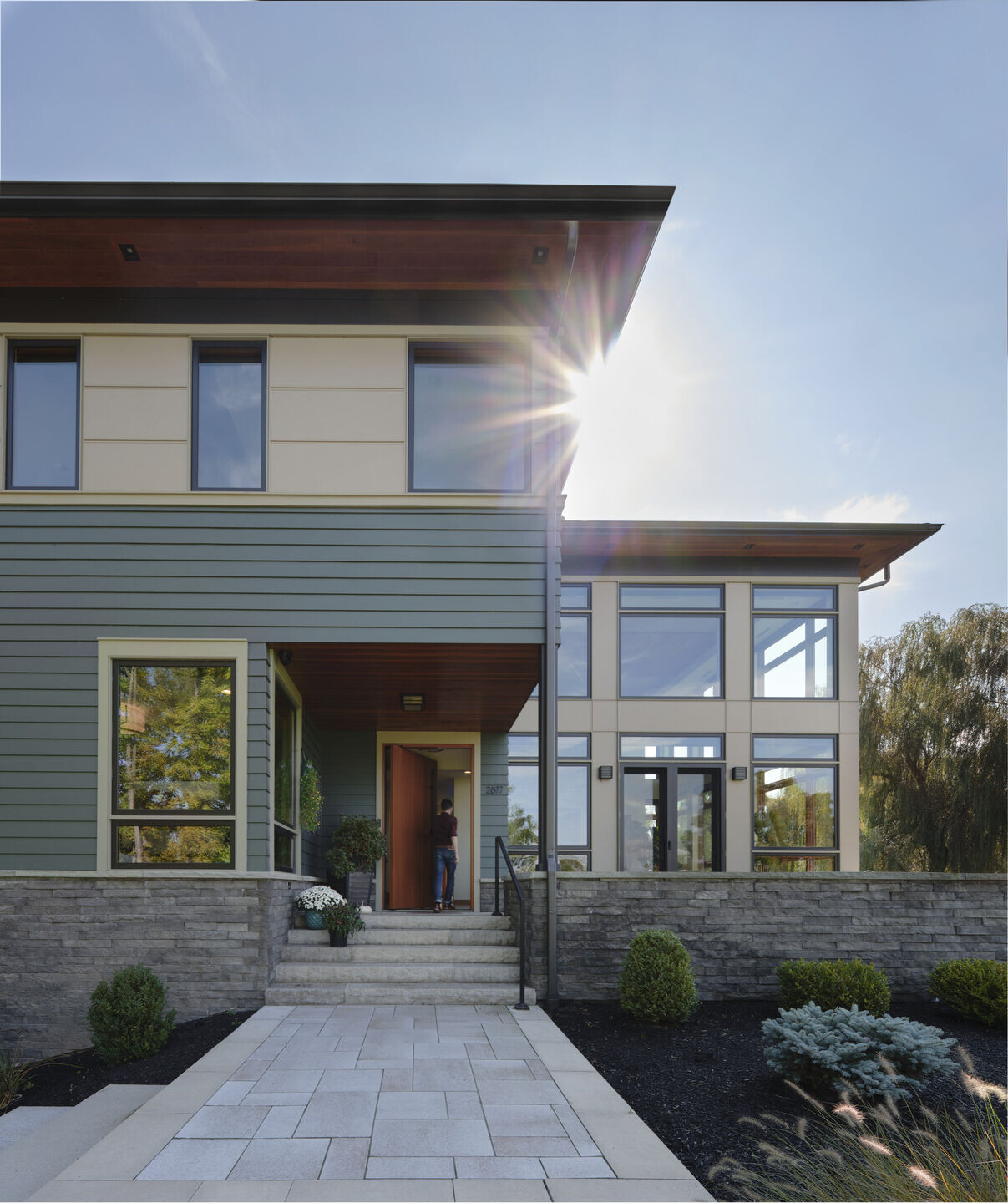 From the beginning, the aesthetic and massing of the house was inspired by the divergent preferences of the couple for modern architecture versus more traditional prairie style. The house takes advantage of the property's abundant area, spreading out into a spacious complex designed for daily life and gathering of family and friends.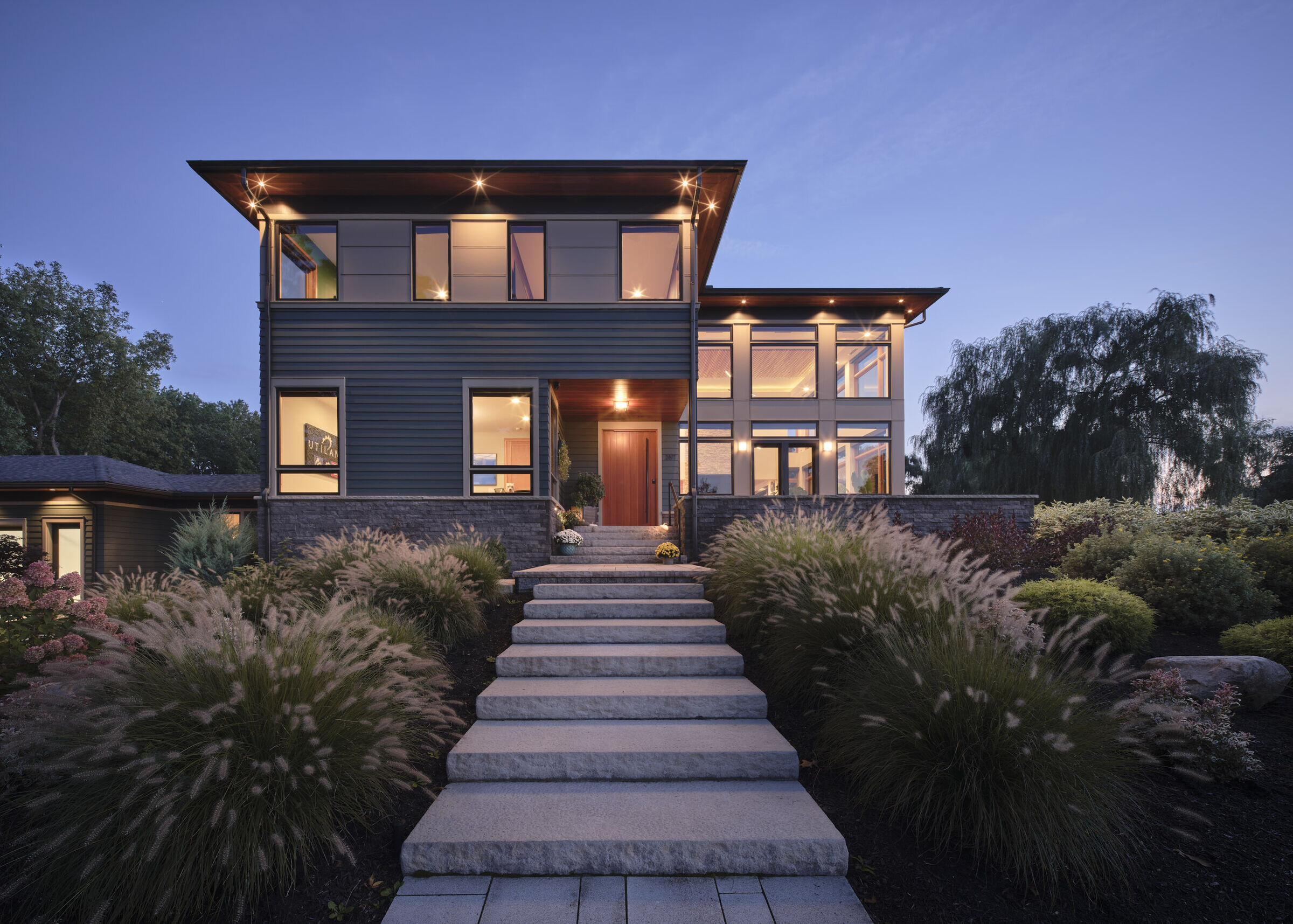 A large double height living room dominates the North-West corner of the house. The main floor level was elevated to optimize sightlines to the water and beyond. Other spaces to the South and East sides contain an office, kitchen, and dining room on the first floor, with two bedrooms and the owner's suite on the second level.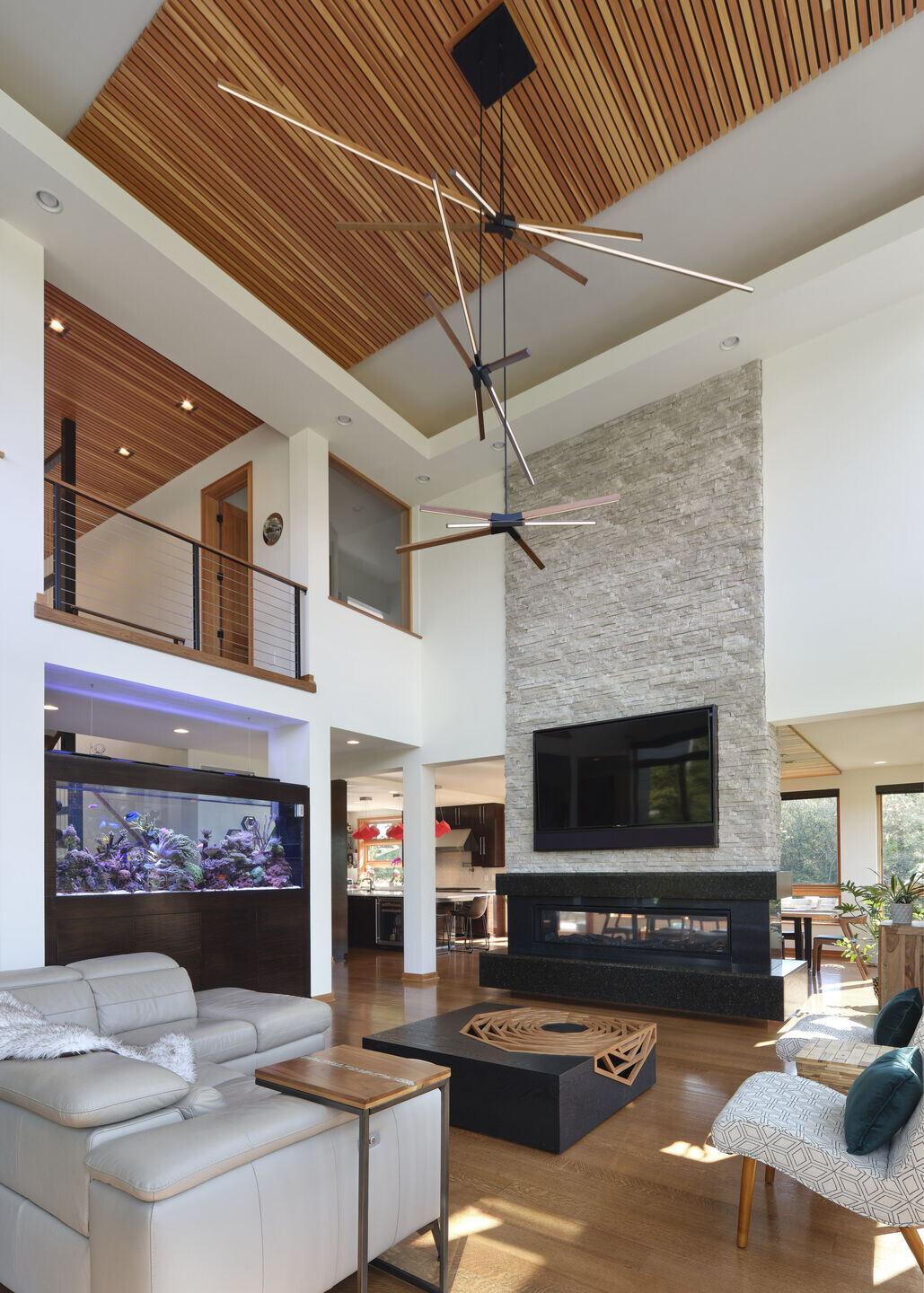 Interior spaces dynamically communicate with each other through several means including: open plan, interior windows, mezzanine overlooks, a vertical lightwell, and the central open stair that serves all levels with its thirty-one-foot-tall steel vertical cable screen element. The result is a sense of space that is well-defined but also has a continuous three-dimensional flow.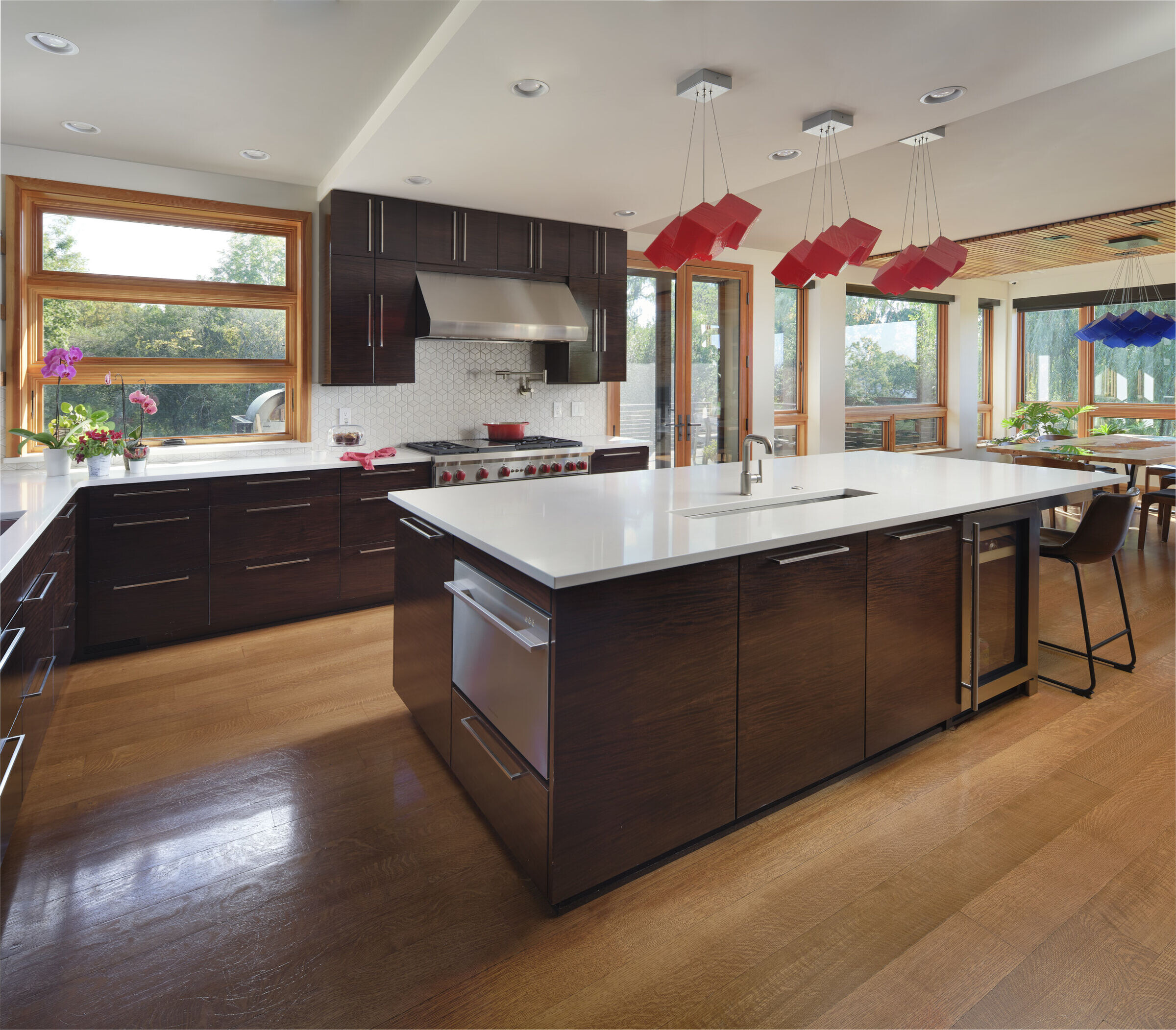 Throughout the project, this well-traveled couple aimed to build into their new home some of the resort luxury they had experienced while abroad. The outdoor spaces in particular exhibit that vacation atmosphere. A pavilion was added to the South of the garage, creating a sheltered outdoor living space, with cooking, heat and entertainment. The structures hug the pool and fire pit, providing a sense of partial enclosure for the outdoor recreational zones. The entire composition is a comfortable residence ideal for modern life and all-season entertaining.