An old empty store turned into a full life bar restaurant in the heart of Madrid.
This project is a space for dialogue, social relations and to enjoy gastronomic pleasures in Chamberí area.This neighborhood of Madrid has been characterized for years by its wide range of leisure and gastronomy venues.Arquid begins each of their projects with the entire team in a brainstorming session to find the identity of the project as a starting point for it.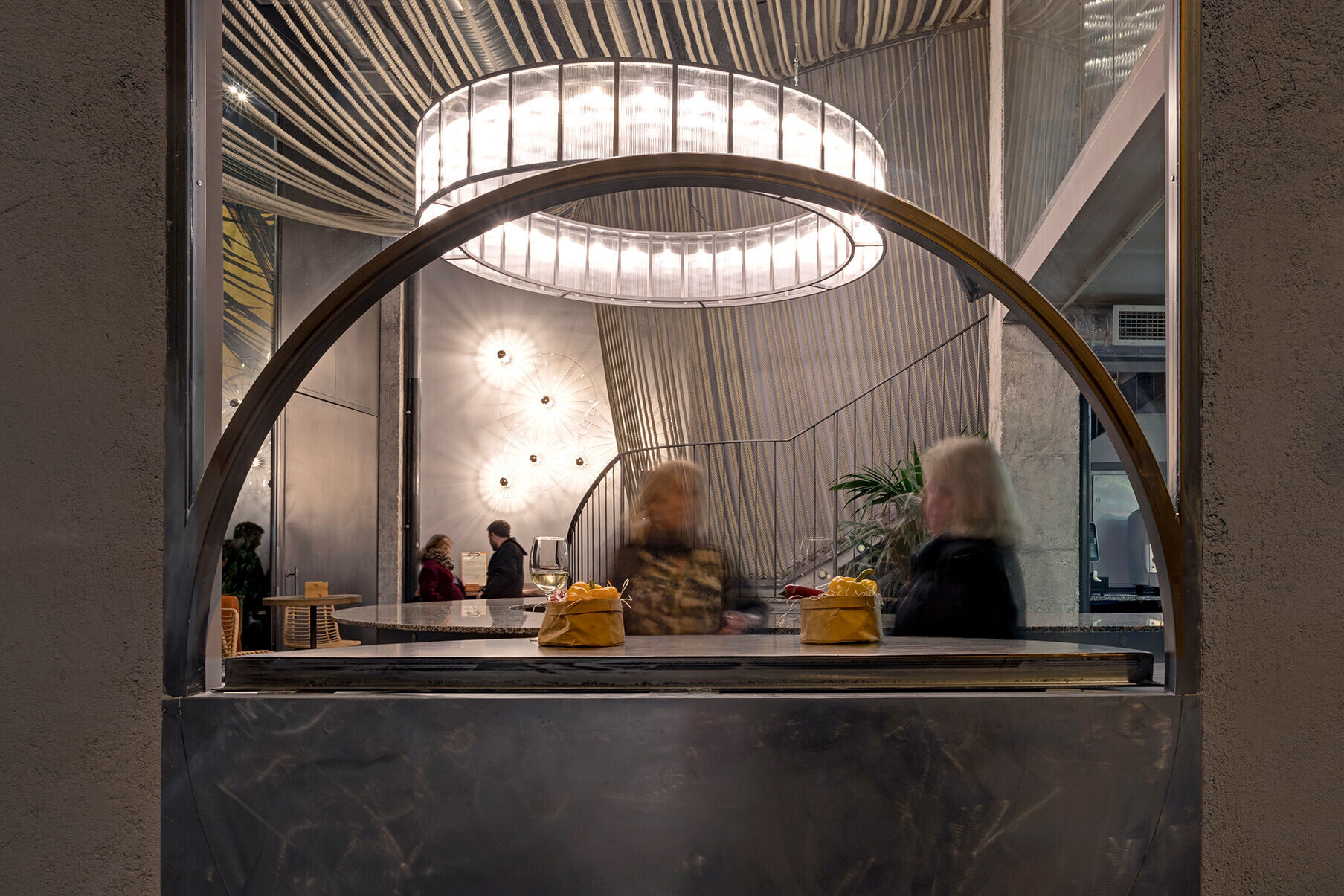 La Mas Rica became a study of light, materials and space that allows obtaining a sober appearance on the outside and a warm and welcoming interior atmosphere.The comprehensive rehabilitation of the premises allowed each of the new spaces to be different, creating unique places with different environments, yet connected by the same subtle nautical visual identity.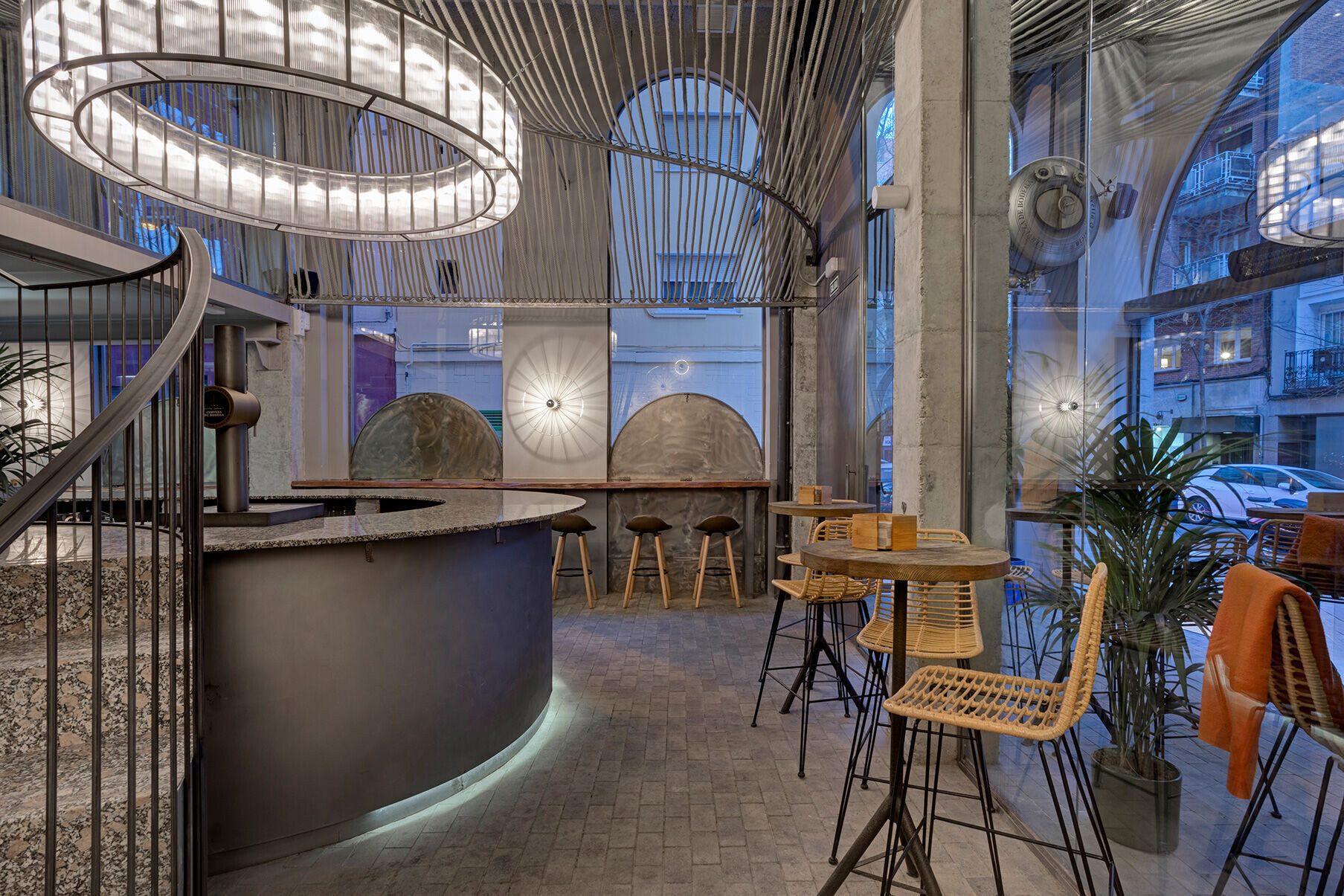 The metal entrance doors completely open connect the covered terrace to the outside, from which you access the main space, organized by the large curved terrazzo bar, which extends to complete the first way of stairs that go up to the reserved area.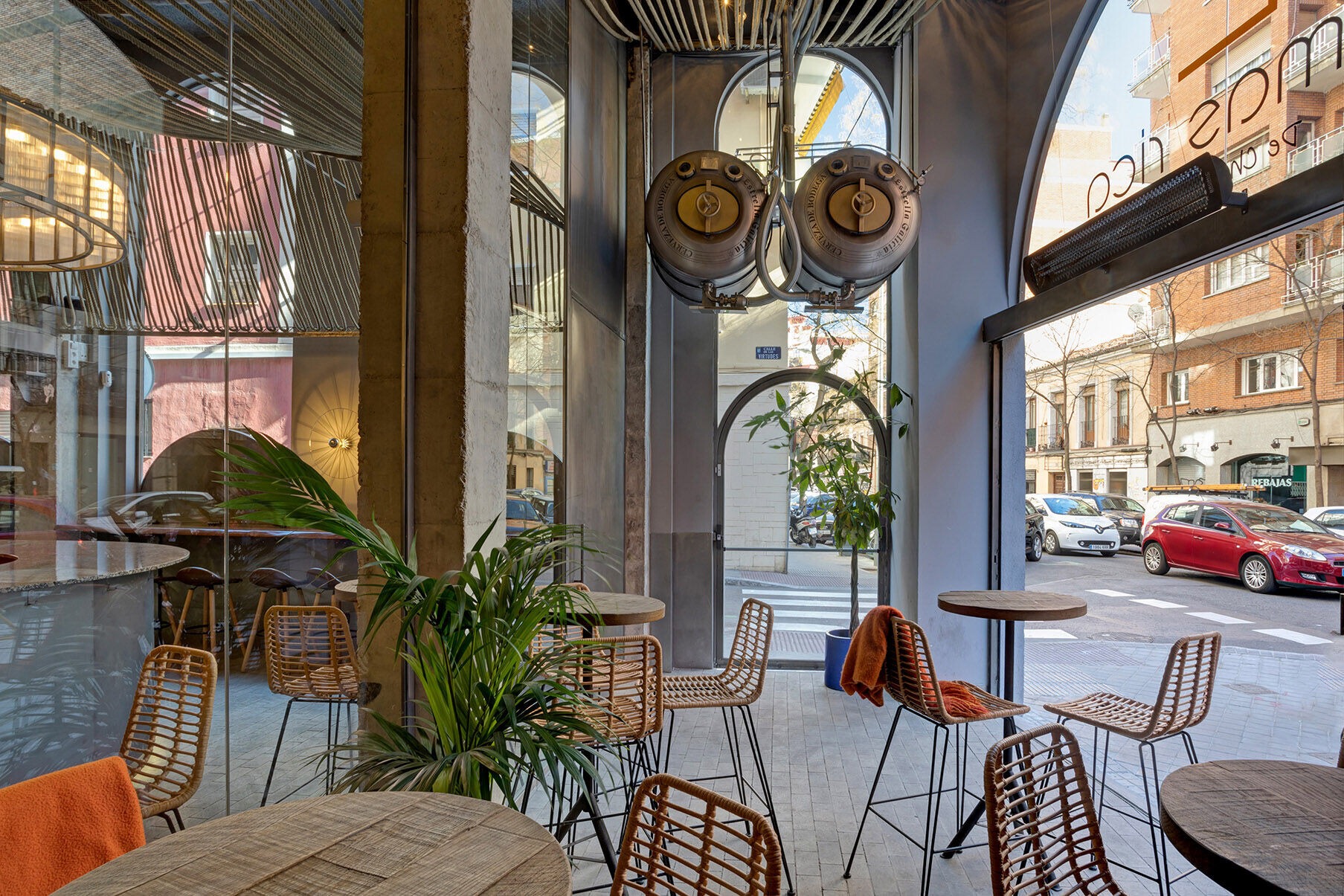 The lighting and the rope cladding that hangs all along the ceiling and walls are combined to create light and shadow plays that are smoothly projected over the space.The curved windows allow the opening of semicircular shaped tables to the outside, emphasizing the relationship of the bar and its customers with the neighborhood.