Wandsworth House is an existing Victorian terraced property situated within the 'Wandsworth Common' Conservation Area in West London just south of Fulham and the River Thames.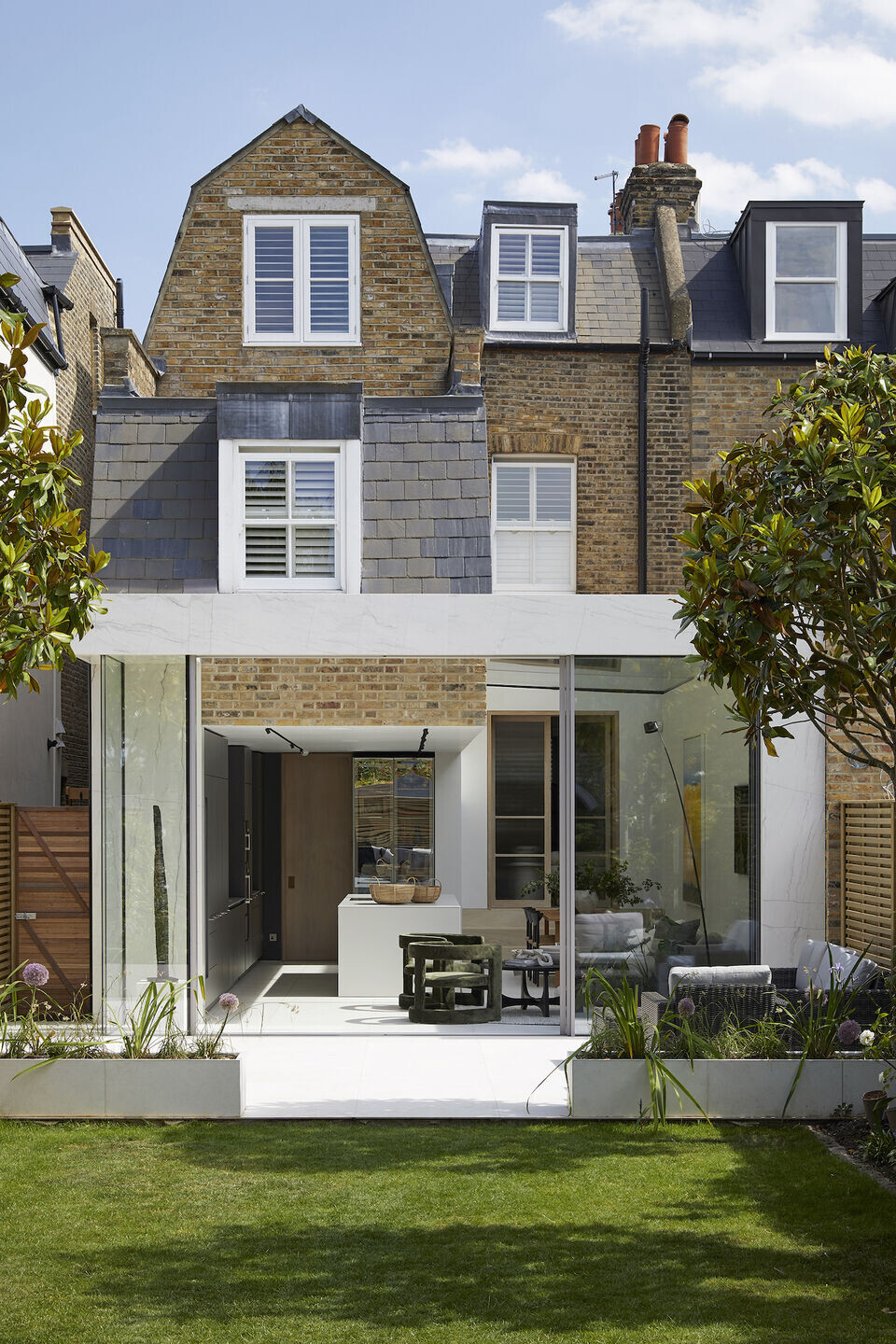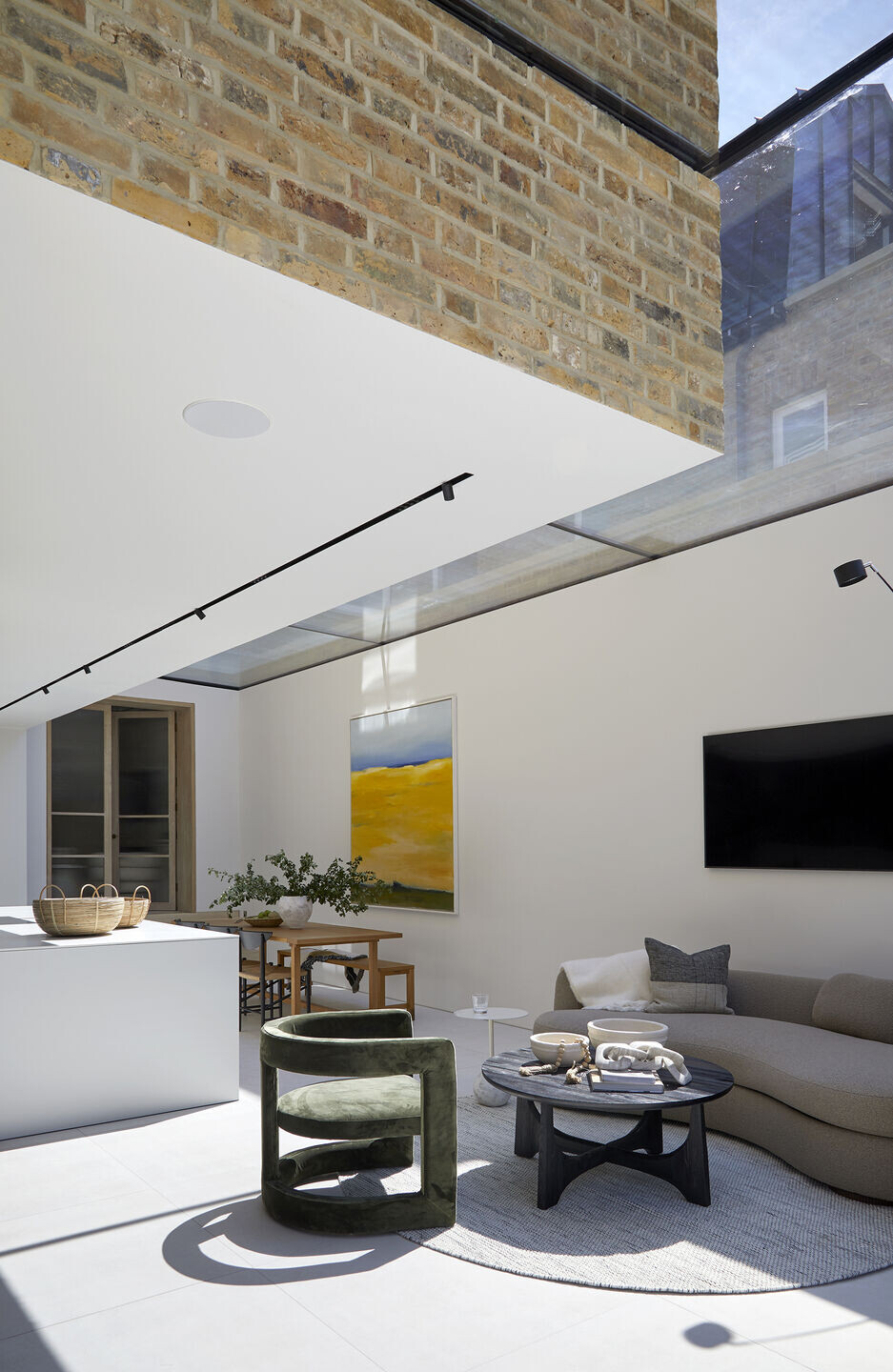 It's always a point of discussion with a potential client – does one buy a property and renovate straight away or move in, settle, and live in it first? It's an attractive thought, moving into a completed home - combining the stress of it all into one long process knowing that when it's done, it's done - a huge sigh of relief in the eyes of many of our clients.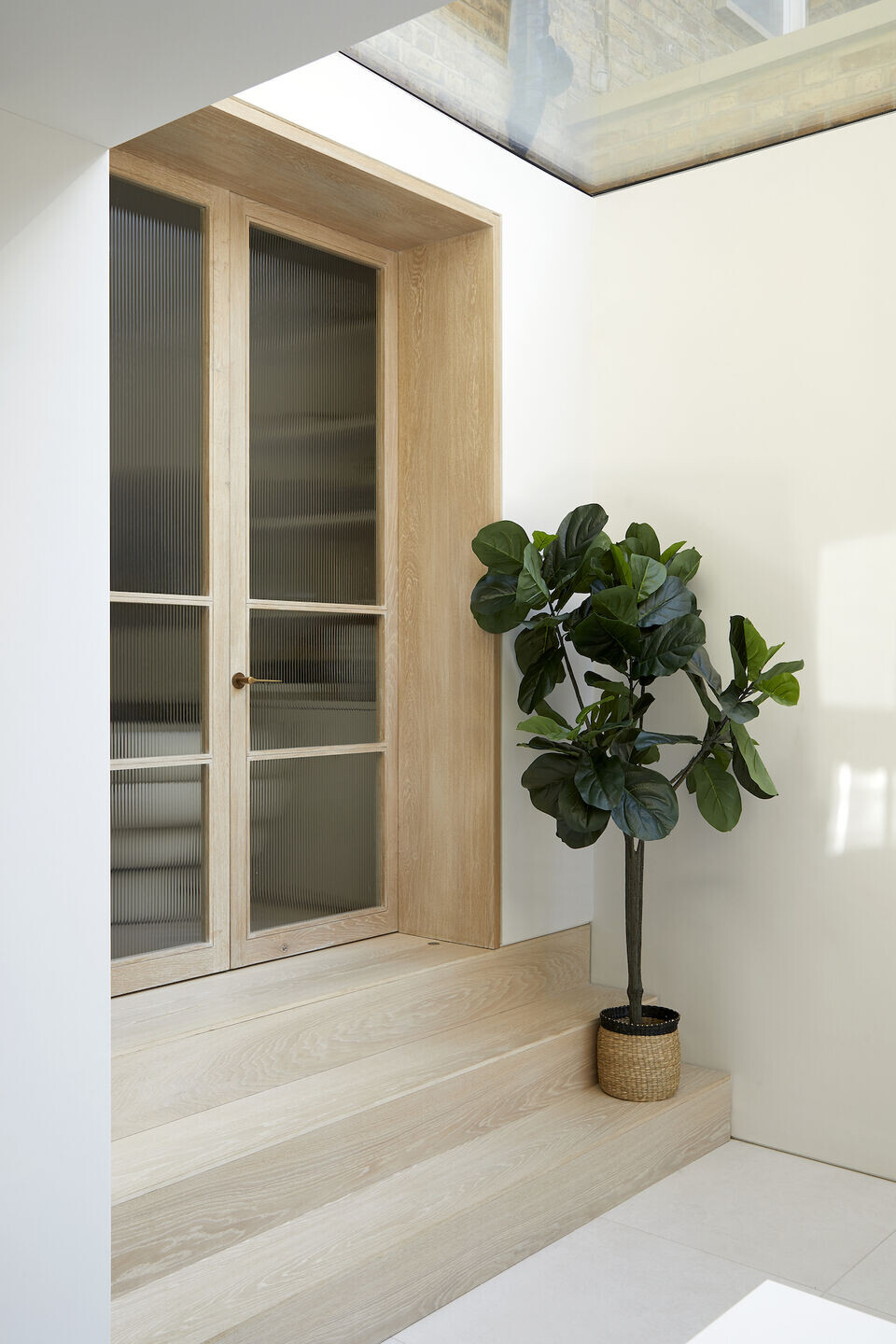 Yet some take a different approach, they move in with a view to understanding the house and how they will live in it better. Where is the best spot for a morning coffee with a friend, how does the light move through the house, where will they retreat from the world, where will they enjoy a long lazy lunch with family and friends? There is merit in this view especially with those clients who see their property as their forever home.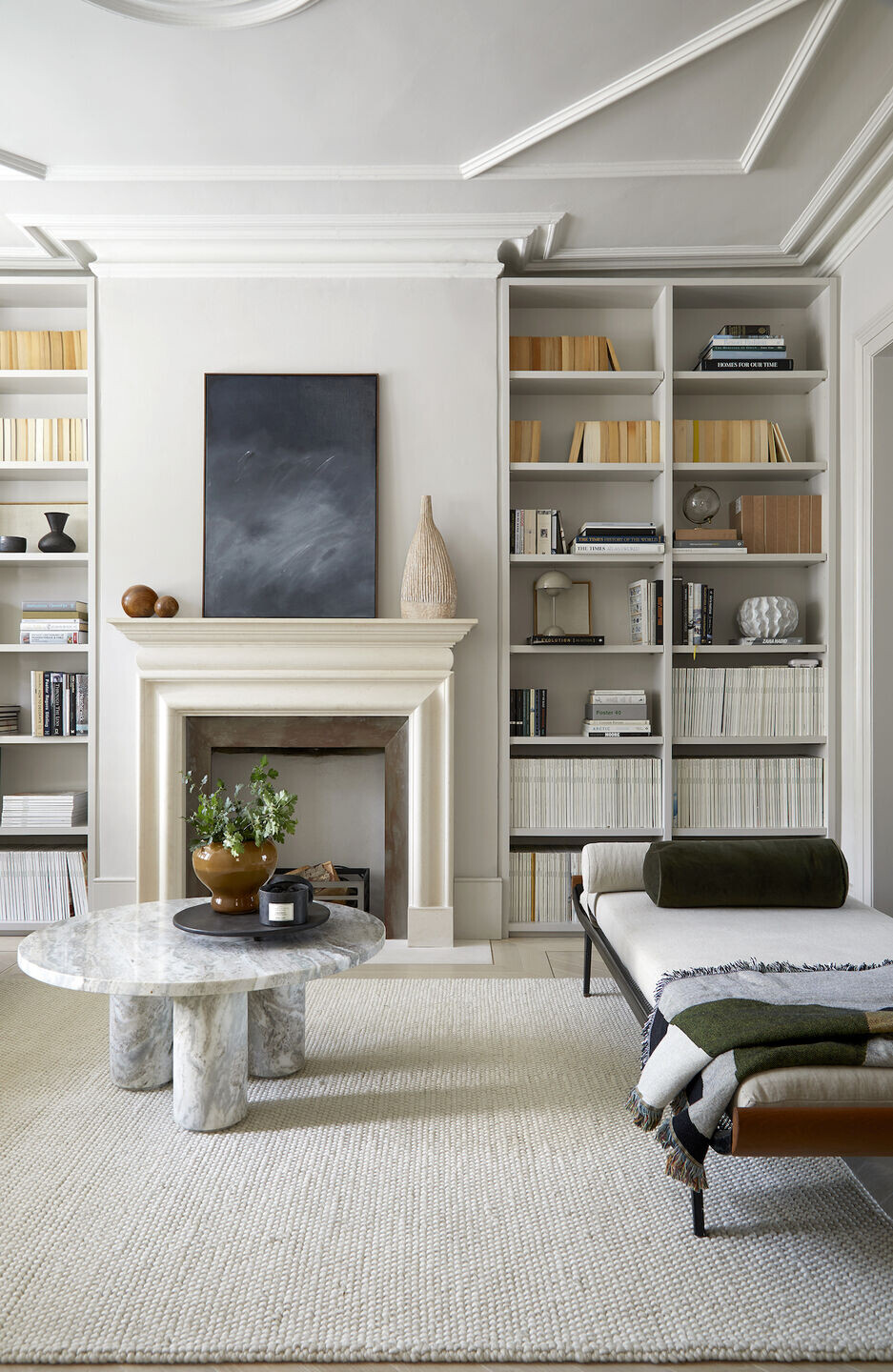 So was the case with our clients at Wandsworth House. Having lived in their home for many years and unsuccessfully been through the process of re-thinking the way their home worked before, our clients were clear in what they wanted: a razor-sharp, unobstructed, contemporary new space that contrasts from their traditional Victorian home, dramatic ceiling heights, and sun, sun and more sun. A space which looks simple but actually is anything but. For them, this project was more about changing the way they live rather than creating more space.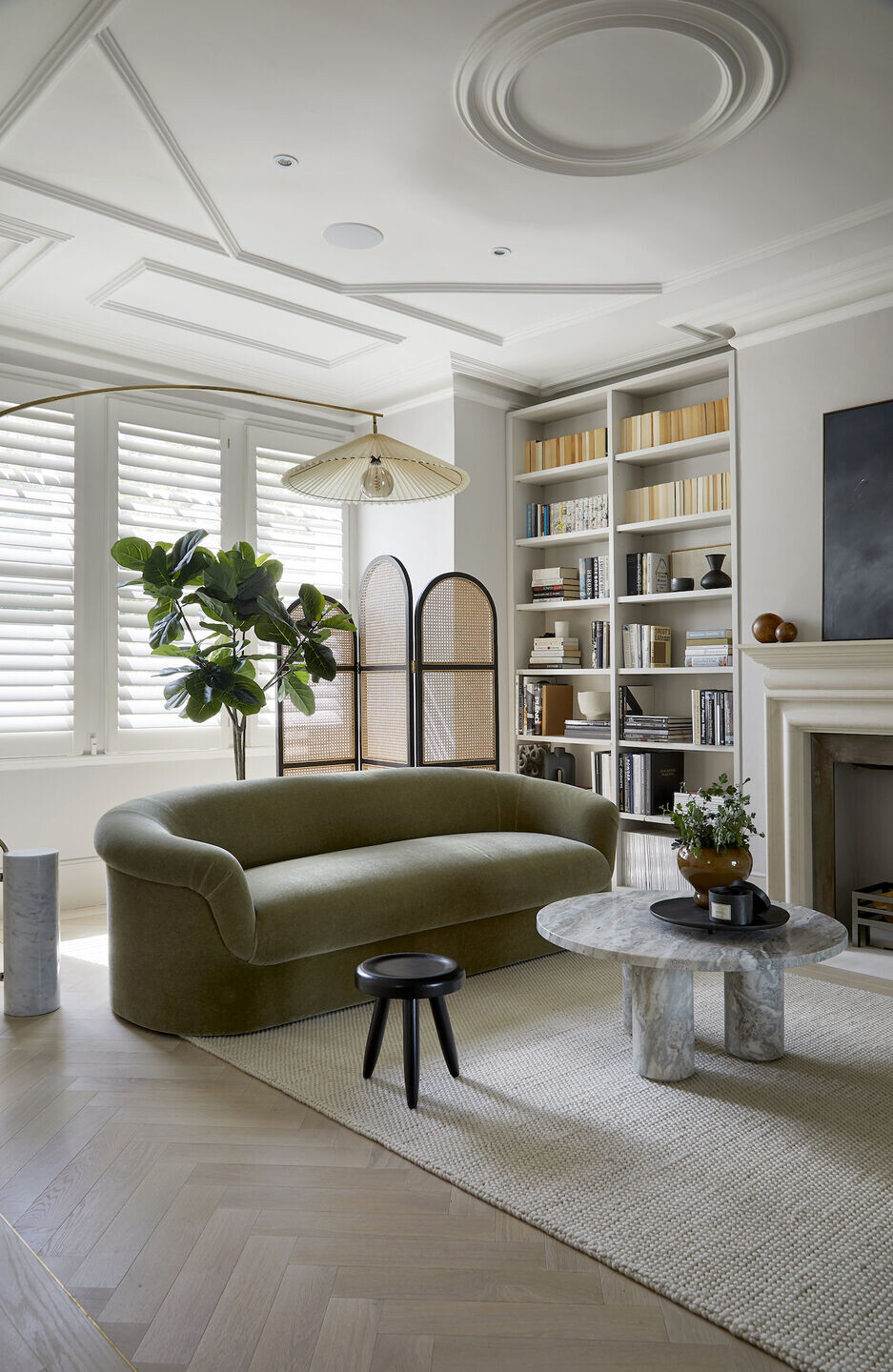 Our work often involves taking a very complicated idea and distilling it down to something elegant and simple which creates that moment of impact when you step into a space. As with so many, the unobstructed part of the brief was what proved to be the challenge. So, we set to work with our Structural Engineers, SD Structures, sketching and modeling ways in which we could support the extraordinarily long first floor closet wing extension above so that we could have a space below which was completely free of any columns. This would require not one, but two, structural cantilevers and because we love a challenge we decided that not only would you not see any visible structure in the space below but we would also accentuate the hovering first floor extension by wrapping it with glass in order to let the light flood in.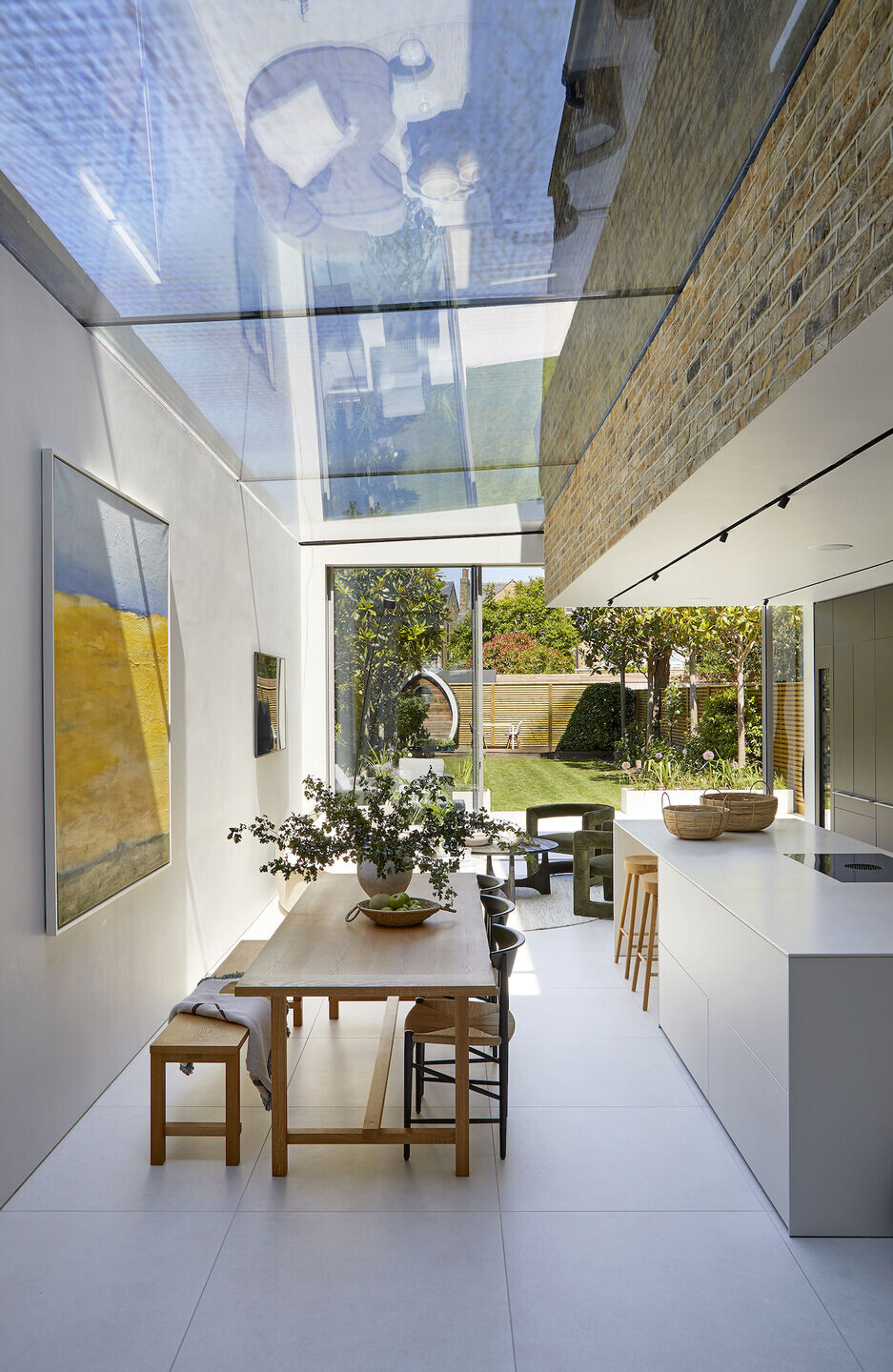 Our clients now love the space we have created and it has changed their quality of life. A dramatic yet simple, unobstructed and impactful space where their family and friends can come together, while keeping the more traditional layout of the existing home as private spaces for retreat is the result and in essence, exactly what they wanted.
We couldn't have asked for a better outcome.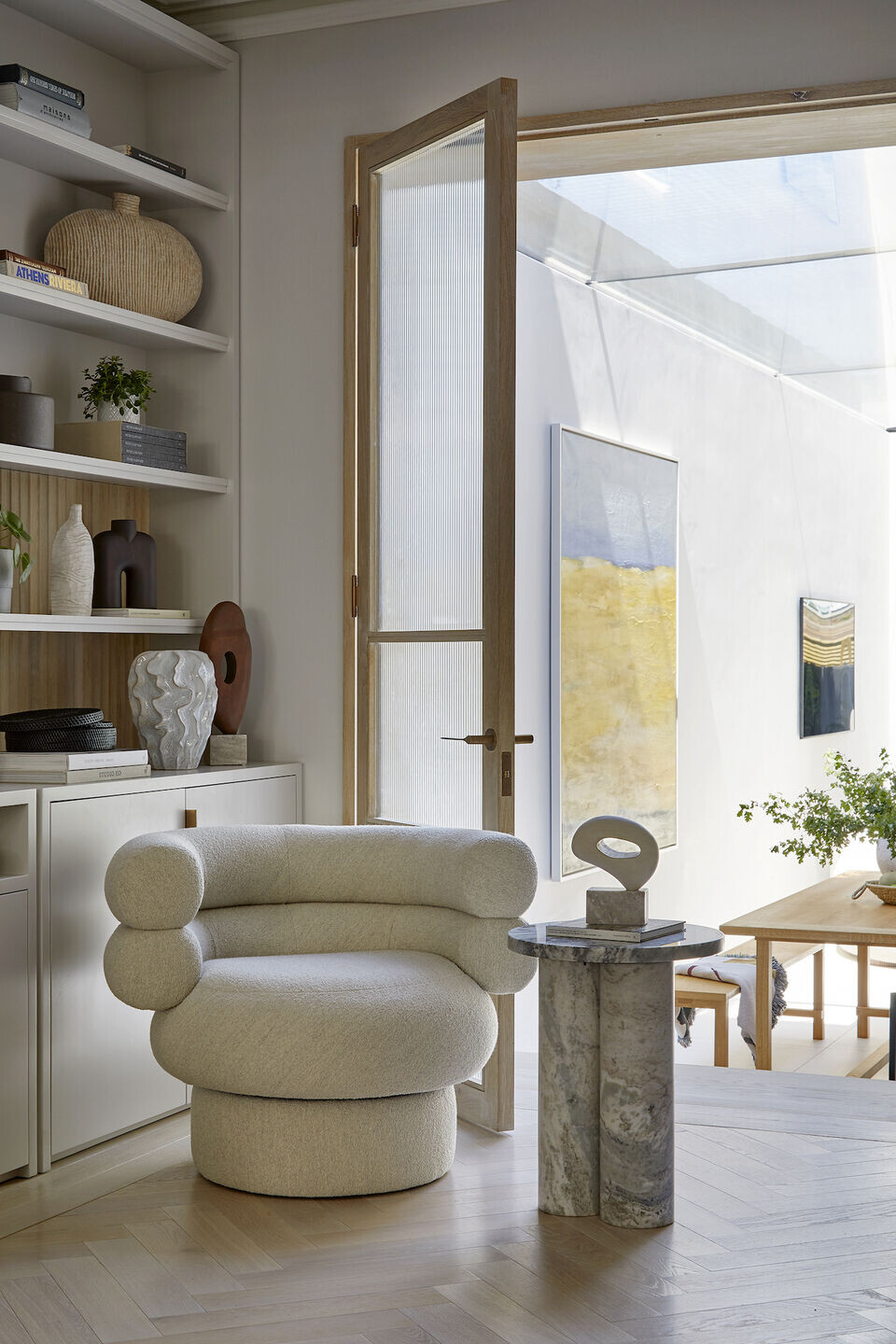 Structural Engineers Project Description
As with many of our projects the Structural Engineers chosen as part of the team are critical to the projects success. In this case we worked with SD Structures. Creative, thinking outside of the box is essential in order to help us push the boundaries to what is possible to create. Below, they describe their thinking behind the design. This along with some structural diagrams should give a good indication of what goes on behind the scenes when trying to make something look so simple.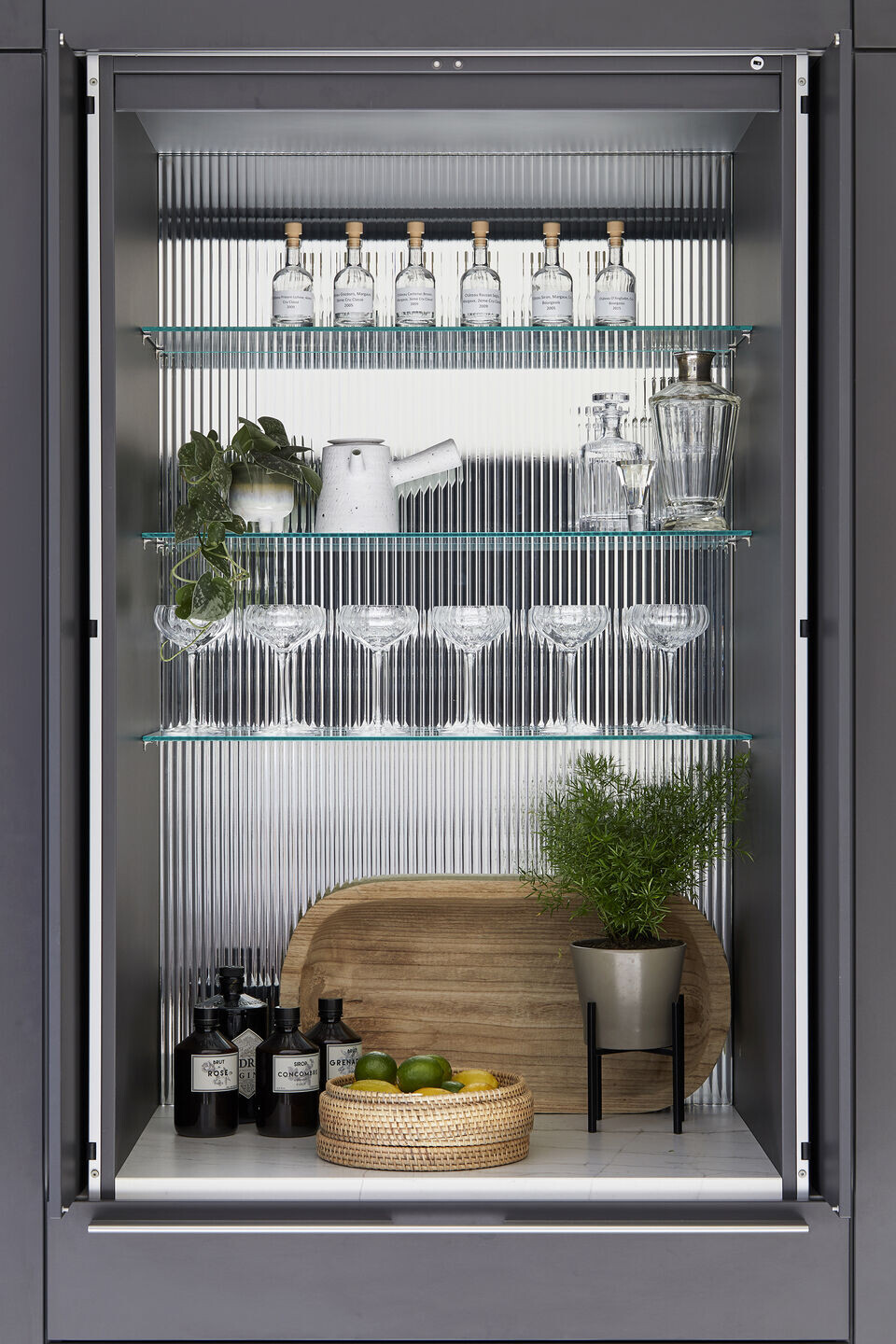 Our client wished for a striking focal point to their rear back extension. Various iterations led to a design which appears to float and leaves many questioning how it was achieved. Both the side and rear outrigger walls at ground level have been replaced with a double cantilever steel structure, nearly 9m long by 3m wide, and supports the upper outrigger levels and a fully glazed roof at ground floor. The cantilever structure required careful detailing with the steel beams concealed using brick slips, and provides a seamless support to the glazed roof without any visible structure resulting in the glass appearing to pass through the brickwork. The steelwork to the front and rear of the cantilevered structure provides framing to the perimeter of the glazing, allowing the centrepiece of the double cantilever to float surrounded by a sea of transparency.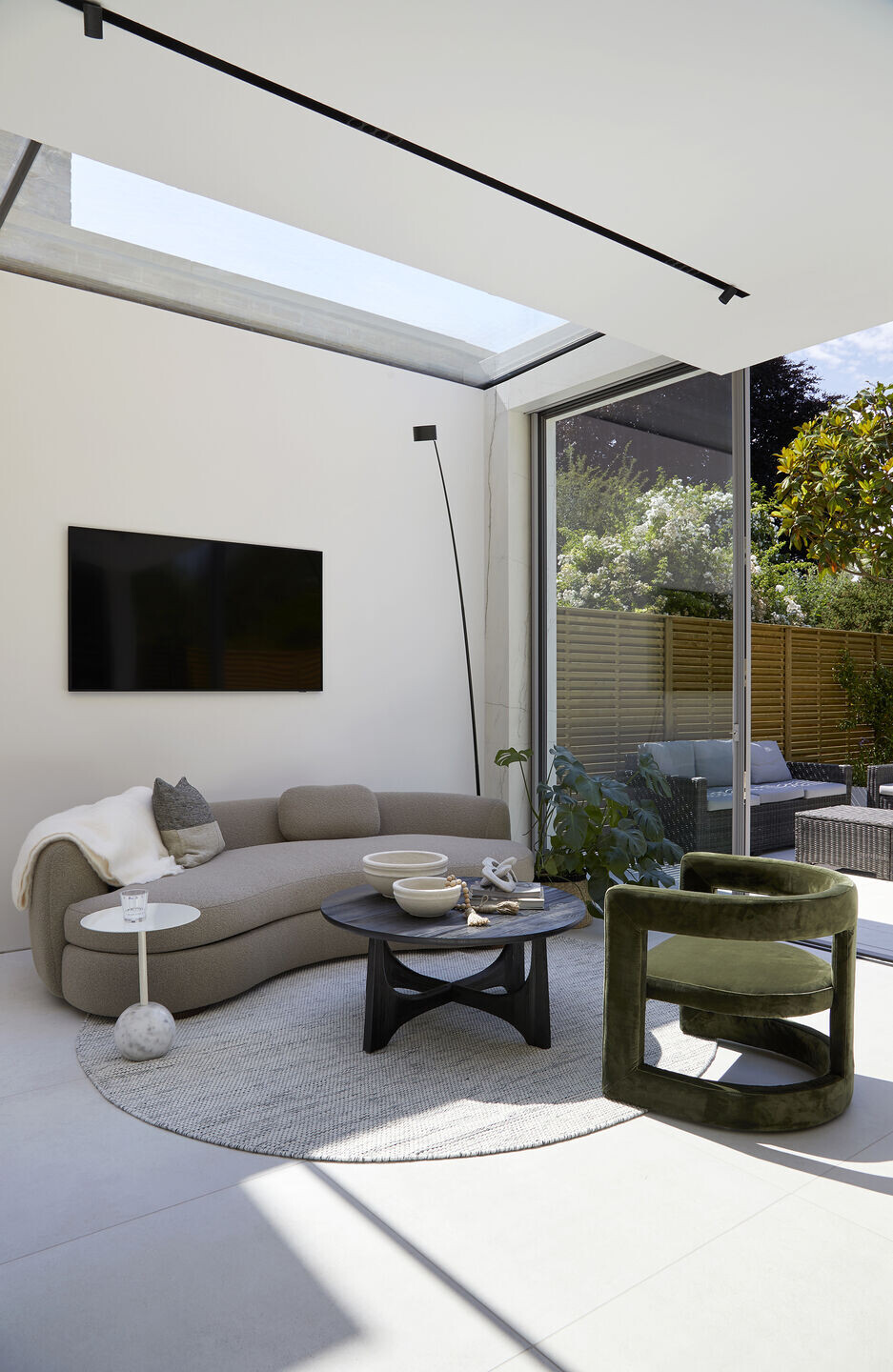 Team:
Architects: Finkernagel Ross
Contractor: MH Costa
Structural Engineer: SD Structures
Photogrpaher: Anna Stathaki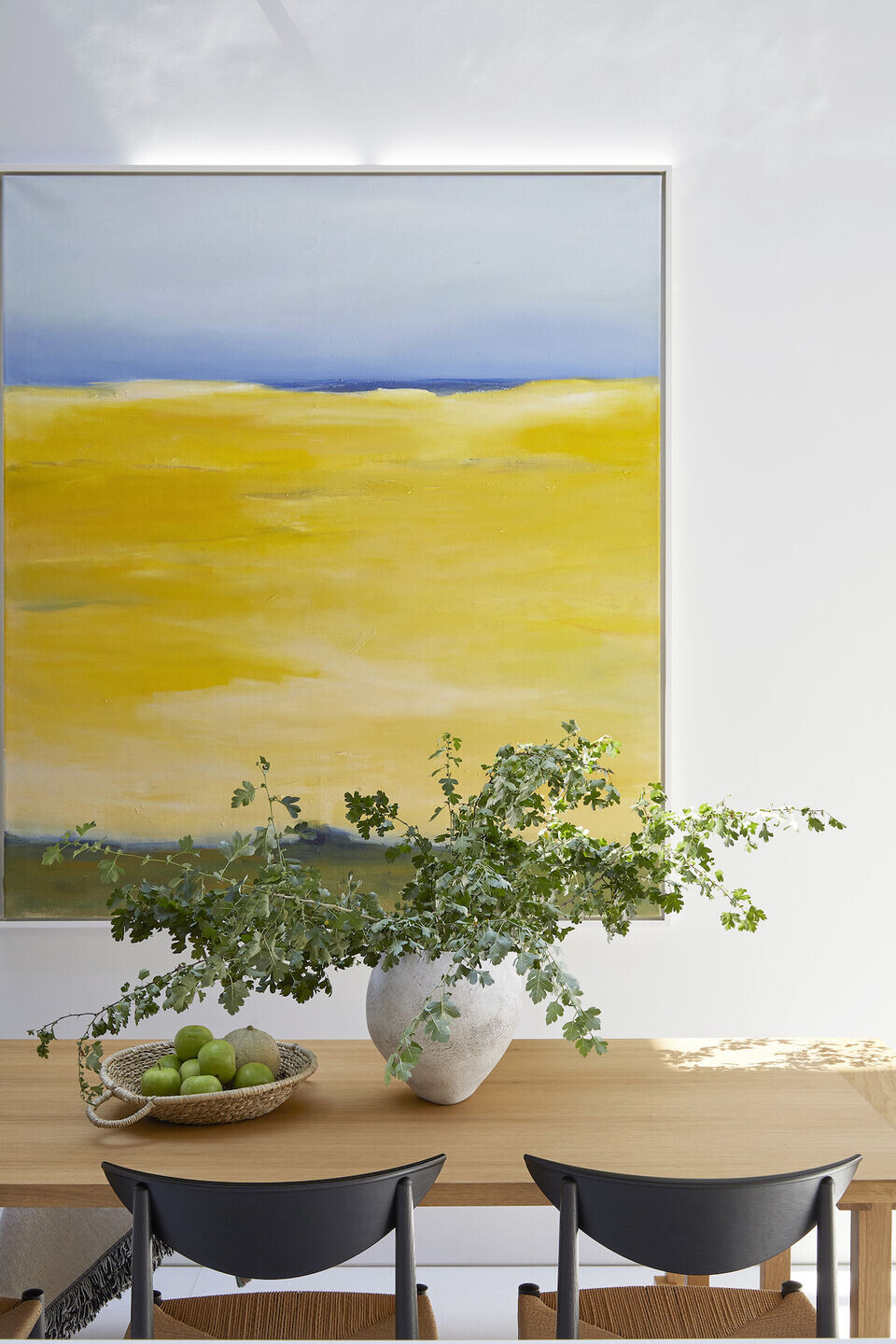 Materials Used:
Fixtures & Fittings
Kitchen Taps Quooker Fusion Square Tap
Kitchen Appliances Gaggenau, Liebherr and Bora
Kitchen Bulthaup via Kitchen Architecture
Display Cabinet Rimadesio display cabinet via Kitchen Architecture
Kitchen Worktop LG Hi Macs Lunar Sand G108
Finishes:
Kitchen Floor Silkystone Light by InOpera
Rear Facade Cladding Neolith Mont Blanc
Living Floor European Oak Herringbone by Trunk Flooring
Ironmongery:
Joseph Giles DBZW finish
Glazing :
Sky-frame sliding doors via Cantifix
Structural glazing and rooflight via Cantifix
Furniture & Accessories :
Front Reception
Sofa Sedelia - Roll Top Sofa
Rug The White Company
Coffee Table Soho Home
Side Table Soho Home
Chair Soho Home
Paint Colour Farrow & Ball Cornforth White on walls, skirting and architraves. Strong White on ceiling, cornices and windows
Bespoke Joinery MH Costa
Art David Hardy
Middle Reception:
Chaise Lounge Cordemeijer Cleopatra daybed
Throw Ferm Living
Side Table Soho Home
Chair Soho Home
Paint Colour Farrow & Ball Cornforth White on walls, skirting and architraves. Strong White on ceiling, cornices and windows
Bespoke Joinery MH Costa
Accessories Maud & Mabel & Clients Own
Kitchen / Dining:
Kitchen Table Another Country
Dining Chairs Another Country (bench) / & Tradition
Accessories Maud & Mable & Clients Own
Art Puck Steinbrecher
Paint Colour Dulux bespoke colour
Kitchen Lounge:
Sofa Sedelia - Sennen Curved
Rug Urbanara
Coffee Table John Lewis
Side Chairs Six the Residence
Accessories Clients Own
Blanket Zara Home