Casa Ferrum is the 210th residence of the Tradicional Sorteo TEC, a national recognized initiative from TEC de Monterrey that seeks to contribute on behalf of young people education. The importance of this project lies in the fundraising of 100 percent student scholarships and designing an architecture and interior piece for everyone to visit.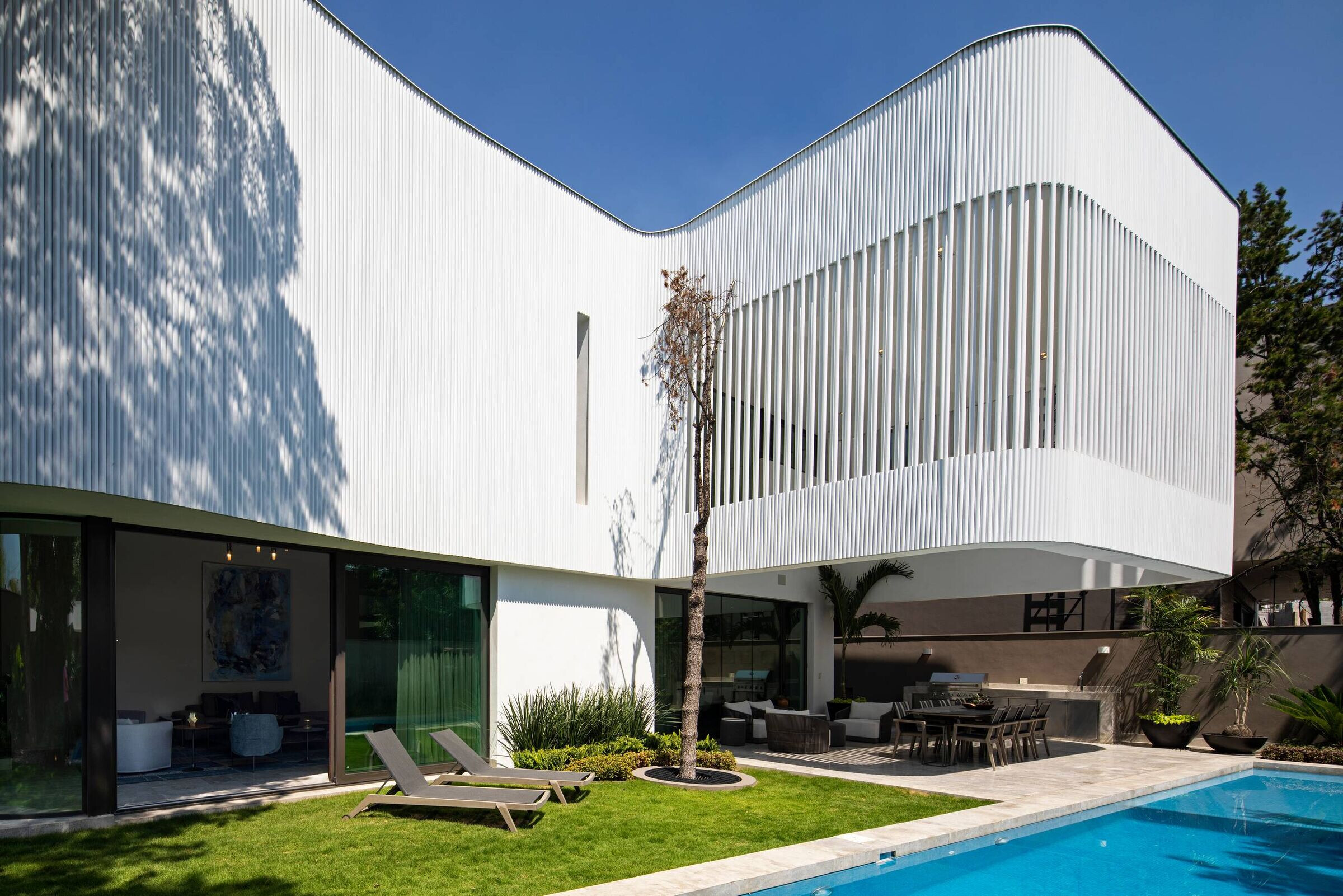 This architectural work aims to adapt to the traditional family needs by creating a high-end house as an example of actual residential architecture and interior design aesthetics, as well as being a symbol of the social commitment that it represents. Casa Ferrum is a homage to the city by reflecting its history through the use of metal, a very important industry for Monterrey's growth. Material used to embrace completely the house's facade.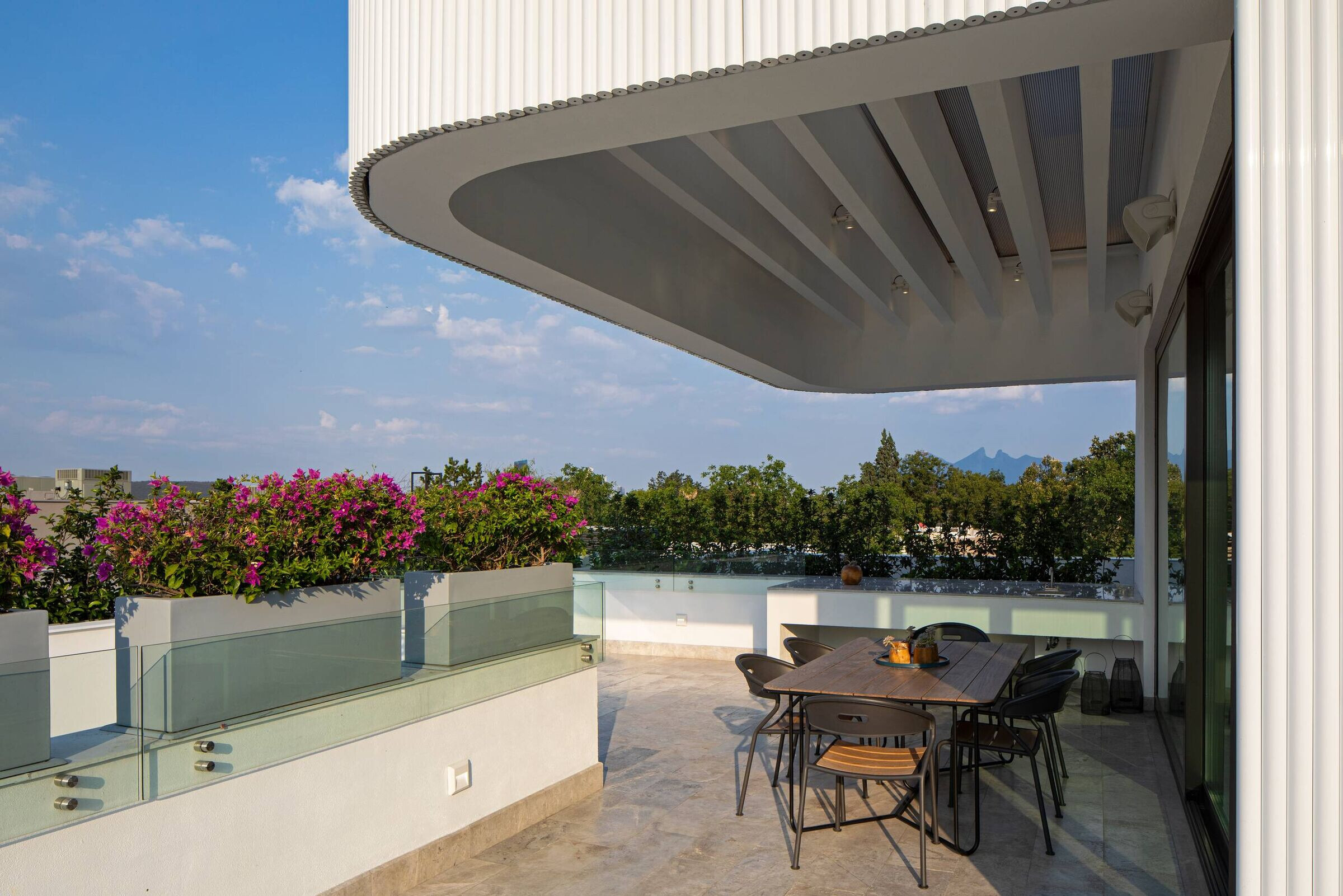 We created timeless spaces by using warm materials, colorful accents, and open social spaces that connects with each other. The impressive double height lobby opens way to a bridge that leads the private areas in the second floor. Further on, the dining room connects directly to the terrace, pool and garden area through floor to ceiling sliding doors, while the living room is surrounded by a wooden lattice that creates a cozy environment and it's main character, a double-height bookcase with a fireplace at the bottom.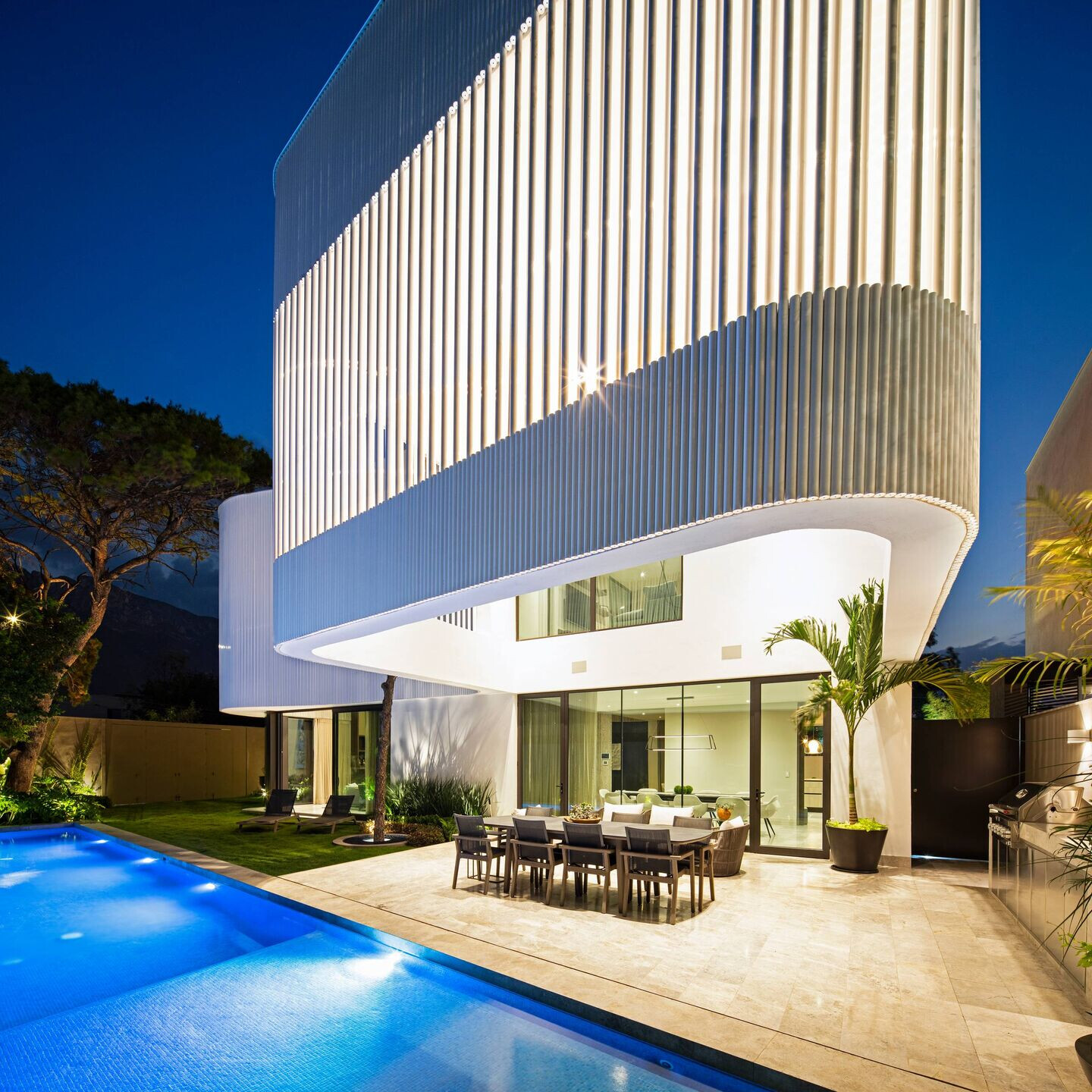 The kitchen, the dining room and the family room are an open space delimited by furniture, also located on the first level. On the second floor are the bedrooms. To the right, across the bridge, is the master bedroom with bathroom, dressing room and antechamber that functions as a TV and study room, and to the left are the two secondary bedrooms, each with bathroom and dressing room.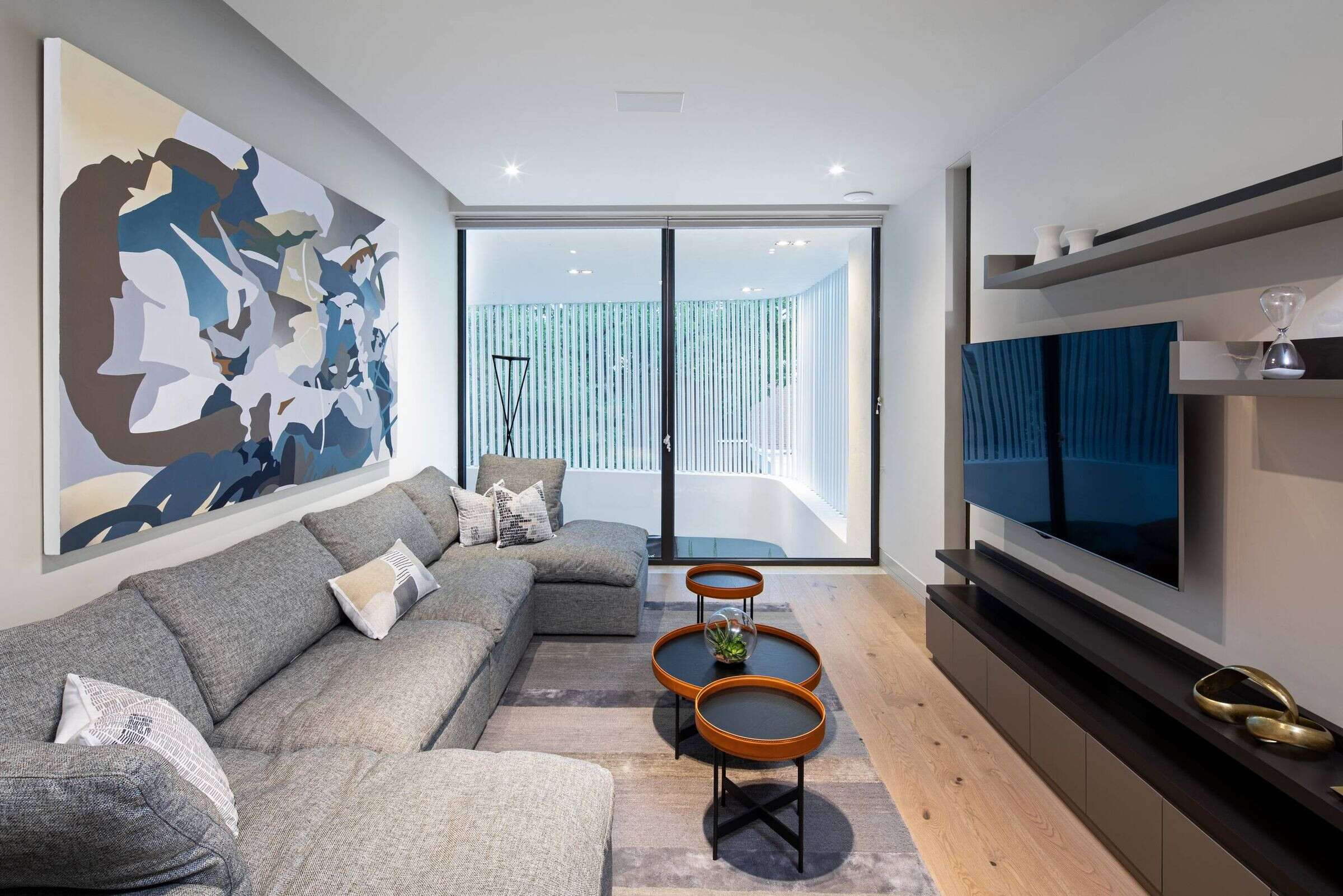 On the third and last level is another social area with kitchenette, bathroom and a terrace with grill, dining, lounge area and amazing view to the city and the mountains.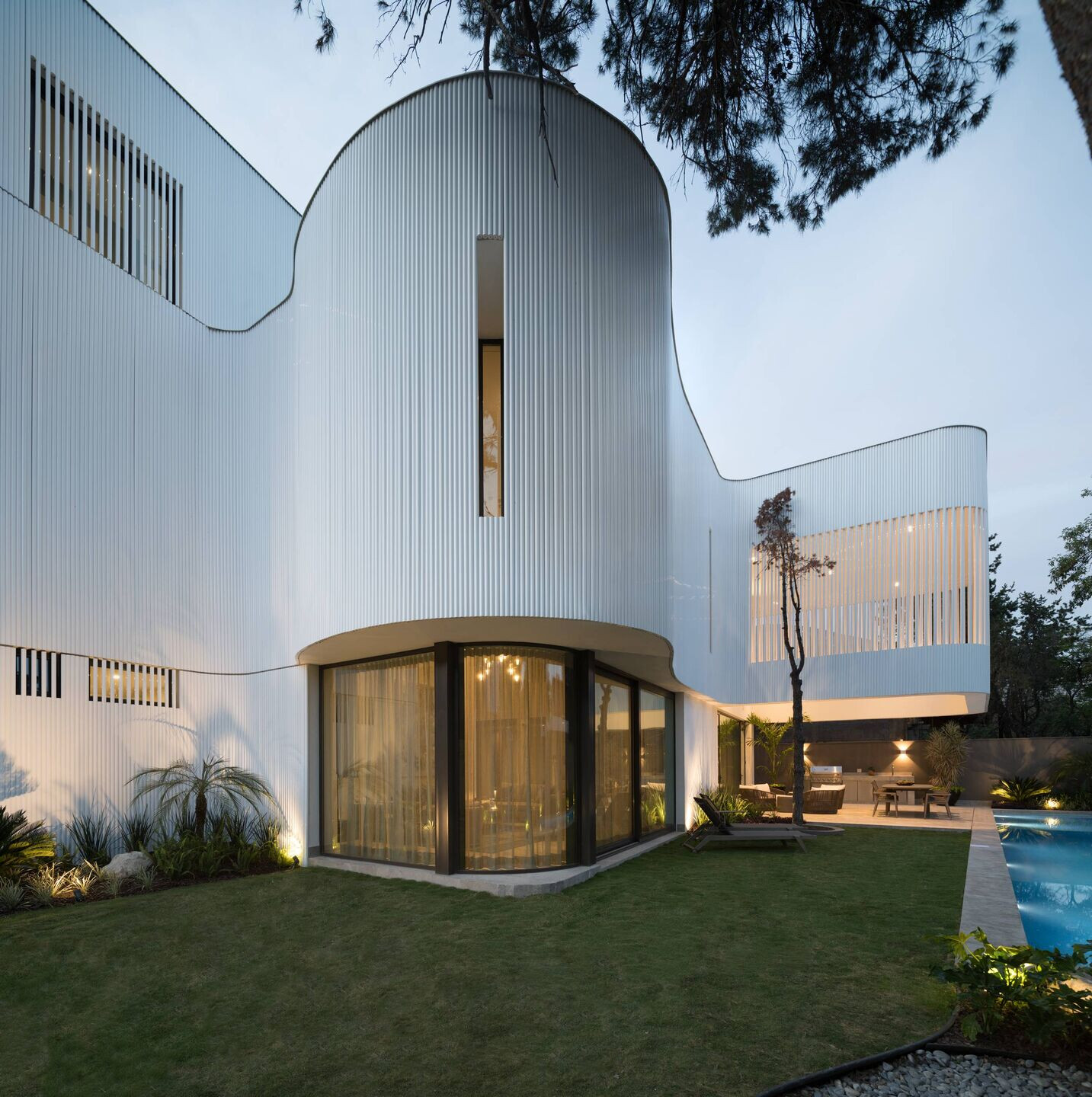 Material used:
1. Façade- Tubular metal
2. Social area- Wood lattice, mirror and floor to ceiling sliding glass doors
3. Carpentry (not all of it)- Custom made by Brown Paper Bag
4. Rugs (girls, boys, and main room)- Déjate Querer