Chair and stool
An overview of projects, products and exclusive articles about chair and stool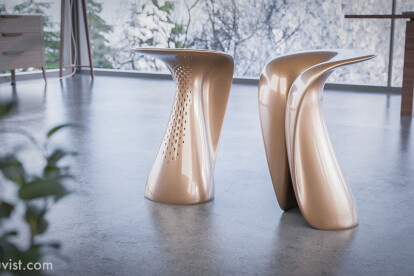 Product • By Nuvist Architecture and Design • Volya Seat by Nüvist
We love all curves of the natures. So Volya Seat has been inspired by the concave convex surfaces in the nature. We have tried to make a balance between concave and convex surfaces like a yin and yang. But there is no sharp difference as black and white, in this way we have created an unibody -loop surface for Volya Seat. As seat product which is for all daily usage as a bar seat like kitchens bars and also as lean stool like conferences or events.
More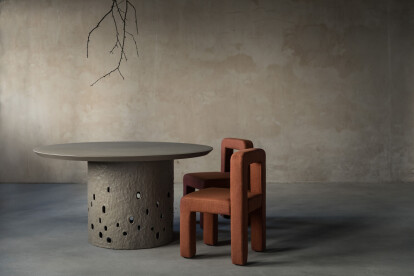 Product • By FAINA Design • TOPTUN
("toptun" in Ukrainian — the one who loudly tramples) TOPTUN is created with the idea of "soft geometry" — a simple shape design, yet with strongly eminent outlines. Perfect angles of chunky legs with a trick of the light on it make TOPTUN the center of any interior. TOPTUN chairs are available in different fabrics in stock.
More