Exterior doors
An overview of projects, products and exclusive articles about exterior doors
Project • By GGA gardini gibertini architetti • Private Houses
Surrounded by an olive grove, HV Pavillon is the project of a residence in the foothills of Amiata Mount in the Tuscan Maremma. Raised off the ground, the building is presented as a pavilion released to the landscape in a theatrical way: a proscenium. It's a spatial mechanism for admiring the surrounding nature claiming its belonging to the place and to its secular history. HVP is a typical Mediterranean architecture facing the issue of a residence in its more archaic typological and construction principles. Eight structural boxes settled on a reinforced concrete platform support the solid stone floor covering. The spaces in the house are geometrically configured around a central patio of Roman-Italic reminiscence: "Atrium Tuscu...
More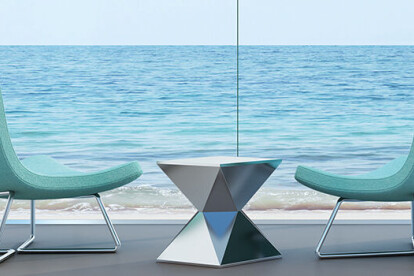 Product • By Saflex • Saflex Crystal Clear PVB interlayer for low-iron glass
Give your design something it never had before: a laminated glass so clear it almost disappears. There is now a solution to your challenge in finding safety glass elements that are highly transparent and neutral. With Saflex Crystal Clear PVB interlayer, you can fulfill your vision of a perfect aesthetic for premium applications and designs requiring laminated low-iron glass. The stunning signature look that architects want As the main champion of the look and brand image of your projects, it's up to you to specify a distinctive glass and stamp your signature style on your buildings. After all, creating iconic buildings often means using unexpected materials in new ways. When you want high transparency and virtually invisi...
More