Fully Upholstered Chair
The latest projects, products and exclusive articles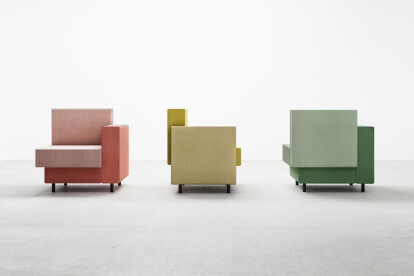 Product • By Neil David • Lap Lounge Chair
The Lap chair is constructed from the simplicity of two L-shaped elements stacked on each other. With a minimal 90 degree move, they combine to form a cubical seating corner.
More
Product • By Davis Furniture • Ginkgo Plastic
Ginkgo Plastic by Jehs+Laub is a fresh reiteration of the classic Ginkgo chair. With the same iconic shape, Ginkgo Plastic brings new opportunities with a fresh material, new colorways, and a lower price point. Broadening the current Ginkgo line, Gin...
More