Kitchen system
An overview of projects, products and exclusive articles about kitchen system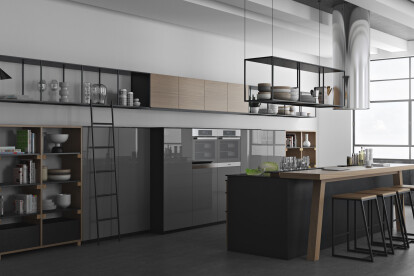 Product • By INSTYLE • KITO kitchen
A kitchen designed by the famous Ukrainian designer Pavel Vetrov especially for INSTYLE. Original design solutions in combination with the most modern materials allowed us to create this model. There is the island, open shelves, sliding elements and many storage boxes and drawers. The basic model combines itself the various of a complete set and effective design. This lets you customize it for yourself.
More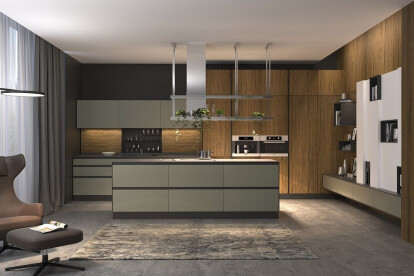 Product • By INSTYLE • FREEDOM kitchen
The model FREEDOM is the result of the creativity of INSTYLE designers. It isn't an interior only, but also a cultural project. As a result, the facades of this kitchen are unique.FREEDOM shows the individual and bright style of your life. The feeling of harmony and comfort are creating by simple and clear lines, textures of the used materials. The kitchen and living area with the door are common and undivided space.
More