Lighting solution
An overview of projects, products and exclusive articles about lighting solution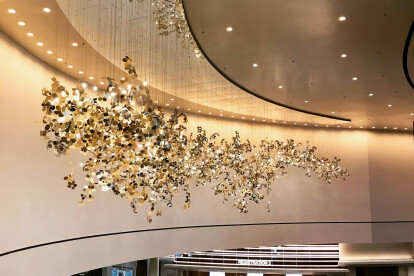 Product • By Yellow Goat Design • Arboreal
'Arboreal' or 'living in trees' is a signature sculptural light of Yellow Goat Design bringing the beauty and harmony of the natural environment into intimate, bespoke and luxurious contemporary design interiors. A stylish light for commercial retail, hotel lighting and casino spaces, Arboreal casts a unique mix of prickled light and shadow around a room in leaf-like patterns, emulating filtered sunlight cast from the native Australian Eucalypt. Featuring thick clumping foliage cut from satin and mirror polished gold and silver aluminium sheet suspended en-masse in clusters using brass rods (optional) and lit by LED, this decorative, large-scale custom chandelier brings the outdoors indoors and accentuates the moveme...
More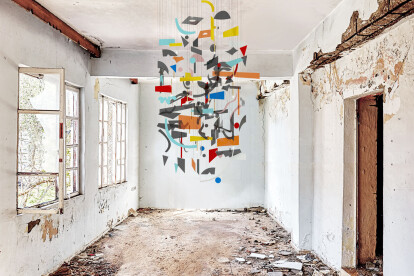 Product • By Yellow Goat Design • The Cut Outs
If you could cut out the brightly colored shapes found in the city and collect them all in one place, this is what you might end up with. Bits of windows, signages, metalworks, block of tiles. This is a collection of a future cityscape, in the most abstract way.
More