Open web
An overview of projects, products and exclusive articles about open web
Project • By lamatilde • Exhibitions
Since 2010, Mozilla has promoted Mozfest, one of the most interesting events in the internet world. For the 2016 edition, lamatilde worked with TODO, automato.farm and Leva, to raise awareness on five themes (privacy, web literacy, digital inclusion, open innovation and decentralization), designing five installations with a mix of physical and digital interaction. Our challenge was finding a coherent code for all five structures, and coming up with the solutions to make them both inclusive and outstanding in the busy festival environment. Our core concept was to create five "naked" frames devoid of barriers, five different micro-architectures that would be assembled according to a common system. Dynamic installations were designed to be use...
More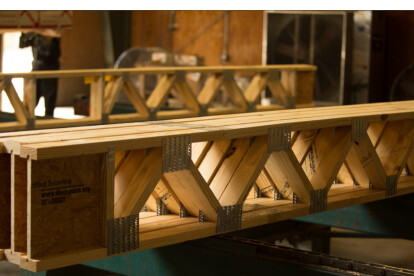 Product • By Trimjoist • Open-Web, Trimmable Floor Joist System
TrimJoist® is the marriage of an open-web floor truss and a trimmable, wooden I-joist, bringing the best features of each to the relationship. As the name TrimJoist® indicates, our product can be trimmed on the construction site for a custom fit. No more custom-made floor trusses!
More