Shipping pallets
The latest projects, products and exclusive articles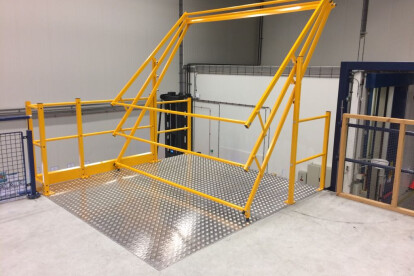 Product • By Haagh Protection BV • Safety Pallet Gate Systems
Carelessness, hastiness or sloppiness cause lifting points between different floors to not be (properly) closed, which causes a safety hazard. Manually operated fences, gates or chains are not always properly placed back or closed, leading to all kin...
More
Project • By M:OFA Studios Pvt ltd • Urban Green Spaces
'Designing for a public space in India goes beyond the aesthetics into multitude of other issues right from functions, economics, sustainability, maintenance, vandalism, and the list could be endless. Being a developing country we are always grapplin...
More