Sottsass
An overview of projects, products and exclusive articles about sottsass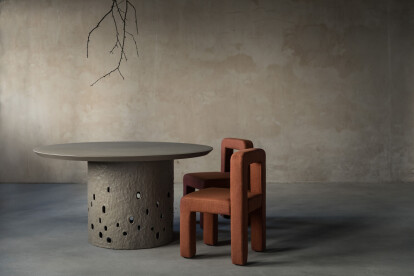 Product • By FAINA Design • TOPTUN
("toptun" in Ukrainian — the one who loudly tramples) TOPTUN is created with the idea of "soft geometry" — a simple shape design, yet with strongly eminent outlines. Perfect angles of chunky legs with a trick of the light on it make TOPTUN the center of any interior. TOPTUN chairs are available in different fabrics in stock.
More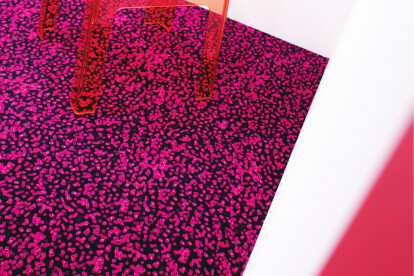 Product • By Forbo Flooring Systems • Flotex Sottsass
Ground breaking both aesthetically and technically. Flotex Sottsass flocked flooring is the result of a creative collaboration between Forbo Flooring and the Italian design studio Sottsass Associati which is responsible for the famous Memphis Design trend at the end of the last century. The Sottsass designs present unique organic forms and irregular, apparently random patterns.The collection compromises 4 designs: Terrazzo, Wool, Bacteria and Kasuri. The designs feature irregular, apparently random and organic forms, and the "optical" feature to play with scale, an aspect which is especially relevant to flooring, where the dynamics of perspective are constantly at work.
More